Katey Hogan was about 36 hours into her Crucible when her body started failing.
Since the 54-hour training event had kicked off, Hogan and roughly 400 other recruits from Lima Company, 3rd Recruit Training Battalion, Marine Corps Recruit Depot San Diego, had already logged about a marathon's distance while carrying 40-pound packs.
As the platoon guide for the all-female Platoon 3241, Hogan displayed a positive attitude and perseverance that served as an example for other recruits to follow. But as the afternoon faded on a second exhausting day of the Crucible, so did Hogan's bright disposition.
She limped badly for a mile or two on one of the last hikes of the day before finally reaching an obstacle where a Navy corpsman examined her. A rolled-up trouser leg revealed a swollen, pink left knee. The Crucible had taken its toll.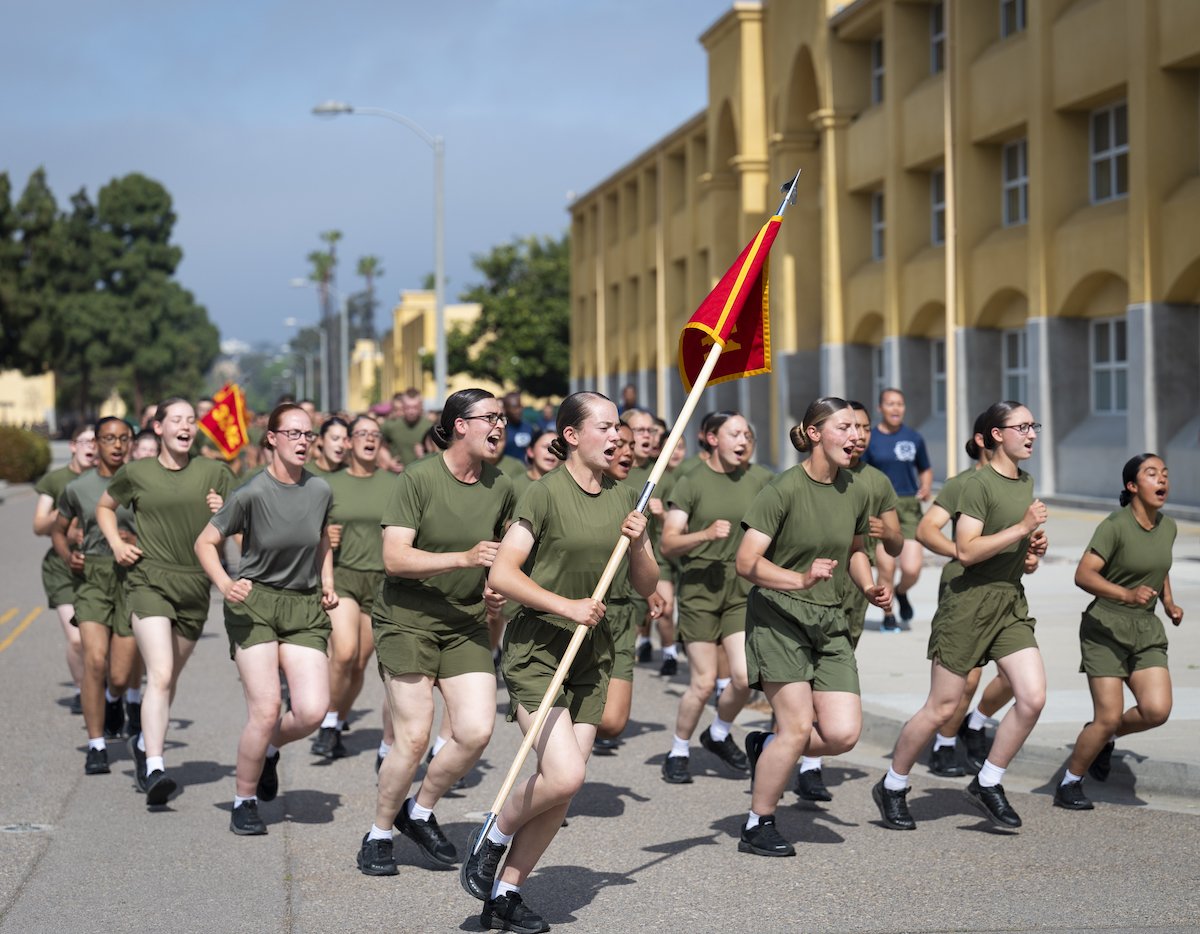 The recruits had several challenges and a lot more distance to cover before they would bed down for a couple of hours ahead of the final 9-mile hike up the Reaper, a 700-foot-tall hill and the final gut check recruits have to endure to officially earn the title "Marine." As Hogan lay there being treated, she worried about what was to come.
The next morning, in the drizzly dark of Camp Pendleton's Edson Range, Katey Hogan was defiant. Tears flowed as she protested the order to carry a light assault pack instead of her full ruck on the final Reaper hike. Recruits tried to calm Hogan as Sgt. Stephanie Fahl firmly reminded her how a drill instructor's authority works.
"I really wanted to hike with that main pack," she said. "I wanted to show everyone that I could push through and earn my title the right way."
Ultimately, Hogan's health — and that of several other injured Lima recruits — took priority. They completed the Reaper hike with light assault packs and earned their Marine emblems — the Eagle, Globe, and Anchor — without injuring themselves further.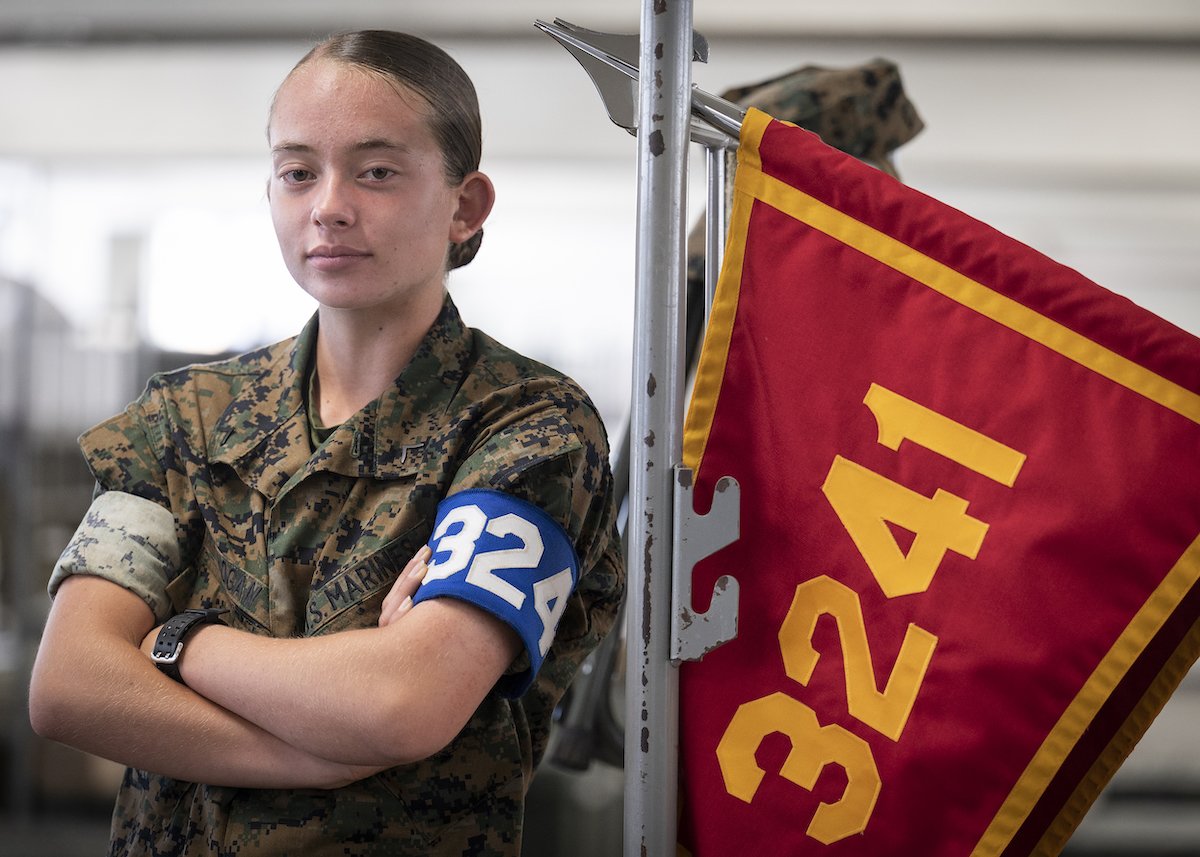 "The minute Staff Sgt. [Amber] Staroscik put it in my hand, I had so much pride because I made it up there, and I was one of the first females to make it up that Reaper," Hogan said. "I feel like I set the example and showed people that, even though I was hurting, I pushed through. And hopefully I motivated them to keep pushing as well."
By pushing through her knee injury and finishing strong, Hogan exemplified the never-quit attitude the Crucible is designed to instill in Marines. And for that, her Marine veteran father couldn't be prouder.
"I just can't say enough about my daughter," Britton Hogan told Coffee or Die Magazine at Lima Company's graduation ceremony May 6. "I'm very excited for Katey and all the girls of Platoon 3241 because they proved what they can do out here."
---
This article first appeared in the Summer 2021 print edition of Coffee or Die Magazine as "A Leader's Load on the Crucible."
Read Next: