CAMP LEJEUNE, N.C. — Outspoken Marine Lt. Col. Stuart Scheller admitted he's guilty of all charges against him, according to documents leaked to Coffee or Die Magazine Thursday morning, Oct. 14, shortly before his special court-martial trial began here.
Although it was dated Oct. 13, Scheller signed the stipulation of facts Thursday, copping to nine specifications of the Uniform Code of Military Justice, including contempt toward officials; disrespect toward superior commissioned officers; willfully disobeying a superior commissioned officer; dereliction in the performance of duties; failure to obey an order or regulation; and conduct unbecoming of an officer and a gentleman.
Scheller's move came a day after legal wrangling before Marine Reserve judge Col. Glen R. Hines over several charges the Marine's defense team believed were a stretch by military prosecutors. Scheller ditched his pitch to Hines on Thursday, agreeing to plead to every specification.
He now awaits punishment, most likely a General Officer Memorandum of Reprimand or other career-ending administrative sanction, followed by a general discharge under other than honorable conditions, according to other records leaked to Coffee or Die.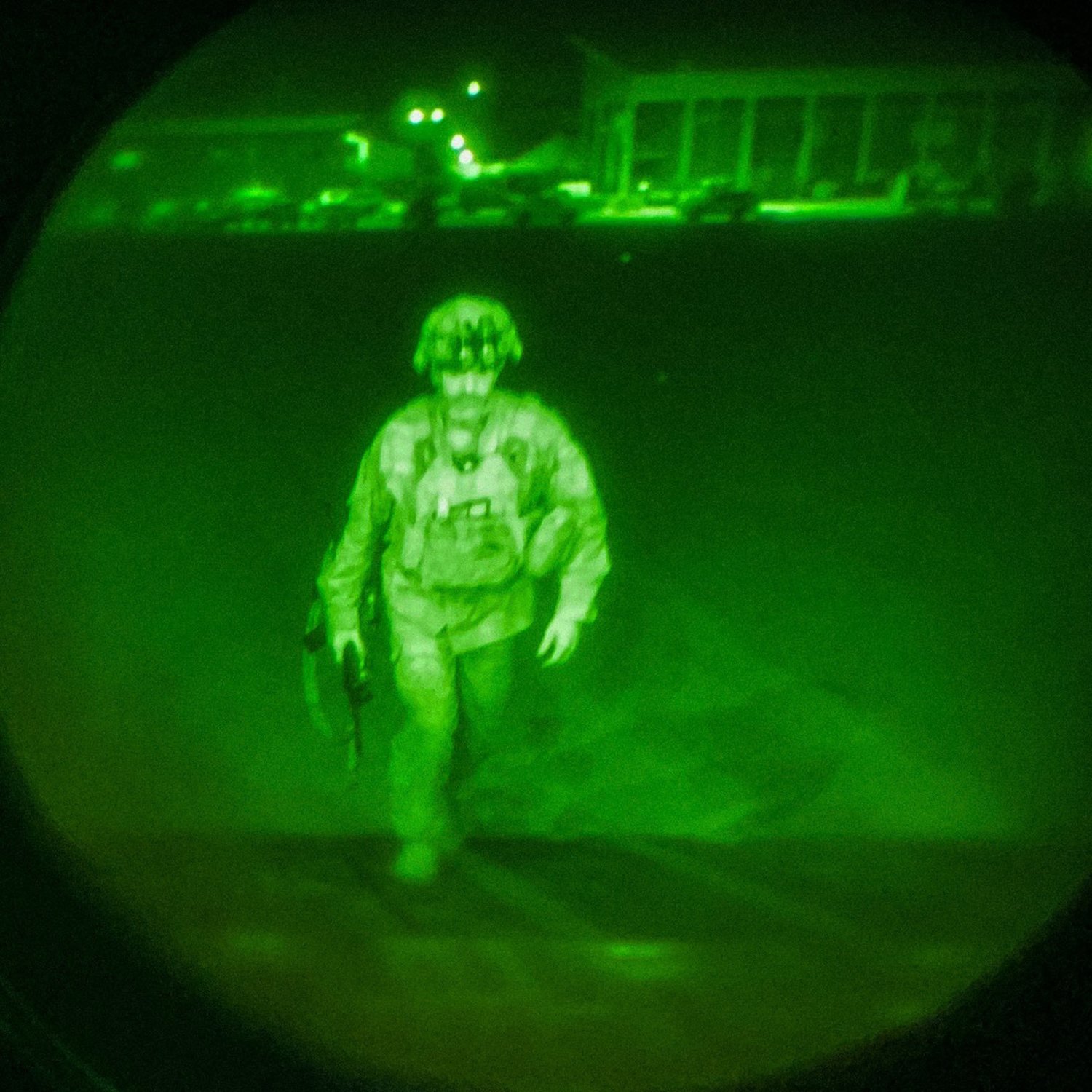 Scheller's attorneys declined comment to Coffee or Die. The lieutenant colonel is slated to deliver an unsworn statement to the judge later Thursday afternoon that's expected to depict the Pentagon brass as martinets who remain unaccountable for their failures at war overseas.
The stipulation of facts highlights a key argument Scheller has hurled at military superiors who prosecuted him for a series of videos and social media posts he unleashed in the wake of the US evacuation from Afghanistan in late August.
A 17-year veteran decorated for combat valor, Scheller accepts responsibility for his words, but the general officers who prosecuted him remain unaccountable for two decades of failed wars overseas.
In the document, Scheller admits that he recorded and posted an Aug. 26 video of himself in his office, where he commanded Camp Lejeune's Advanced Infantry Training Battalion, that called out Secretary of Defense Lloyd Austin, a retired Army general who served on the board of military contractor Raytheon shortly before ascending to the Pentagon's highest post.
"We have a Secretary of Defense that testified to Congress in May that the Afghan National Security Force could withstand the Taliban advance," Scheller said in his post. "Did you throw your rank on the table and say it is a bad idea to abandon Bagram Air Field, a strategic air base, before we evacuate everyone. When you didn't think to do that, did you raise your hand and say we completely messed this up," and, "potentially all of those people did die in vain if we don't have senior leaders that own up and raise their hand and say we did not do this well in the end."
Scheller admitted that his contemptuous rant on Facebook and LinkedIn violated Article 88 of the Uniform Code of Military Justice because it was directed at a superior official and uttered freely in a public setting while in uniform.
On Aug. 31 in Cove City, North Carolina, Scheller wrote in other social media posts that he taunted the 38th commandant of the Marine Corps, Gen. David H. Berger, over rumors that the four-star wanted to court-martial him.
"Your entire staff has already told me," Scheller wrote. "All the Captains you spoke to today already texted me. You recently banned all unit social media pages so that you could centralize the message. Because, I'm assuming, you think Marine leaders aren't capable of passing a message in line with your intent. Your problem right now … is that I am moving faster than you. I'm out maneuvering you. Where can we find this philosophy…"
On Thursday, Scheller admitted that he intended the public to see his words, that the language was directed at Berger, that the commandant was a superior commissioned officer, and that the four-star deserved "respectful behavior" from the lieutenant colonel, according to the document.
"Under the circumstances, my behavior was disrespectful and contemptuous to General Berger— including my ascribing motivations to the Commandant wanting to court-martial me that were speculative and without merit and inappropriately demeaning General Berger by publicly claiming to out maneuver him," Scheller conceded in his stipulation.
That violated Article 89 of the Uniform Code of Military Justice, disrespect toward superior commissioned officers.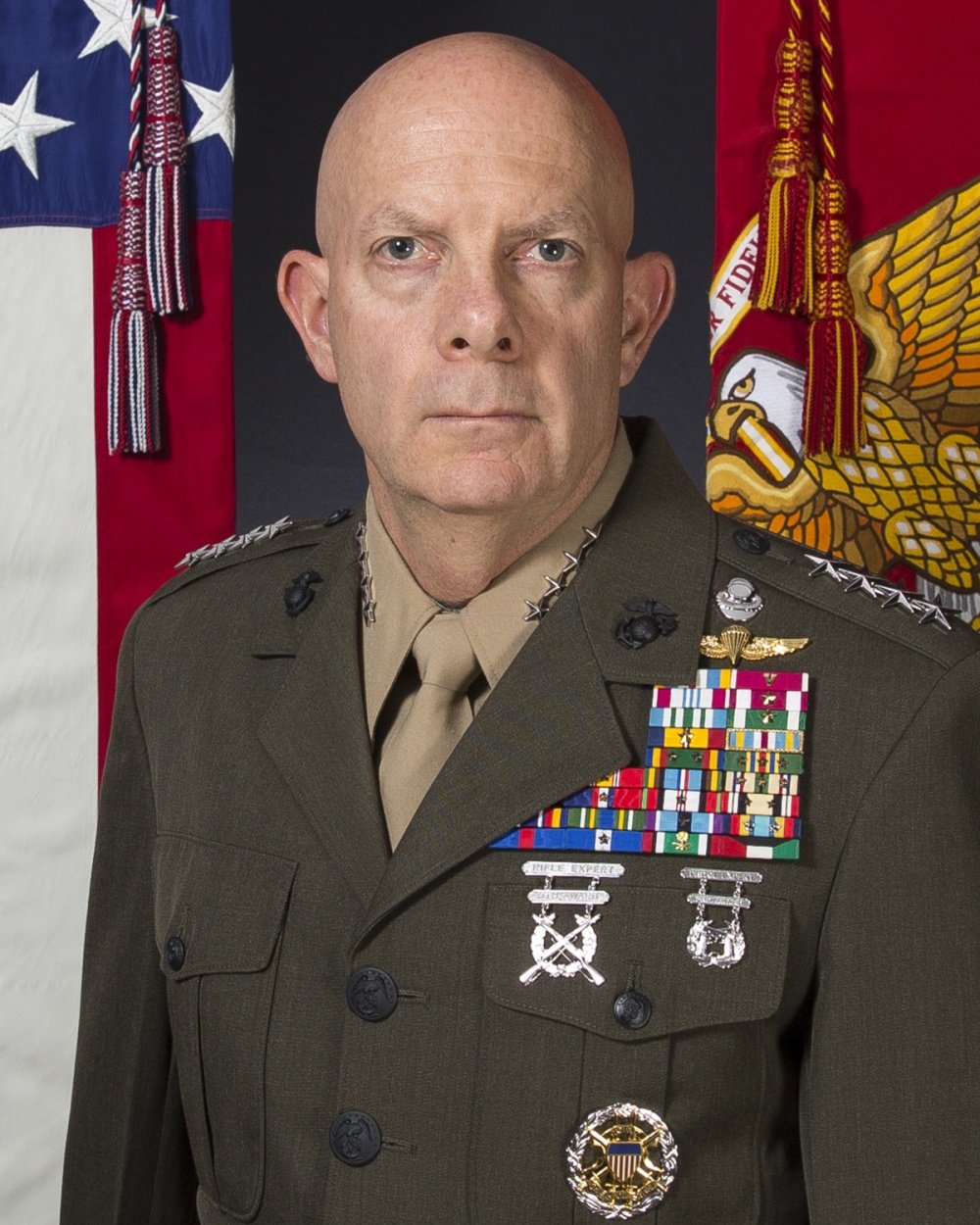 Scheller agreed that he violated a second specification under the same article, when on Sept. 25 in Emerald Isle, North Carolina, he posted a public message to Training Command's leader, Maj. Gen. Julian D. Alford.
That post by Scheller said the generation of Americans who fought in Iraq and Afghanistan "is sick of being bullied."
"Maybe my generation knows a little bit more than you think. We've watched you play politics for 20 years. You thought we were too stupid to learn?" he asked.
Scheller admitted that he aimed his caustic language directly at Alford, a superior commissioned officer, and that the two-star deserved "respectful behavior from me" and caused nothing "to talk to him in a disrespectful manner."
"I could have been respectful to Major General Alford if I had wanted to do so," Scheller said in the court record.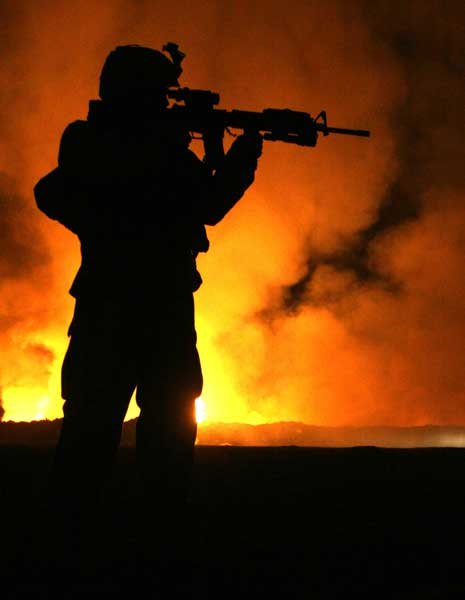 Back on Emerald Isle on Sept. 25, Scheller took to social media again to call out Maj. Gen. Francis L. Donovan, commander of 2nd Marine Division, for finishing the lieutenant colonel's fitness report "multiple months late as soon as I hit the news."
"Is it safe to assume you processed the report when I hit the news so that you didn't look bad? It's about your optics, it's never been about US. But if [you're] angry about me speaking the truth, send your Regimental Commander to come find me again," Scheller wrote.
In the stipulation of facts, Scheller admitted that Maj. Gen. Donovan deserved respectful behavior from him and "did not do anything to cause me to talk to him in a disrespectful manner."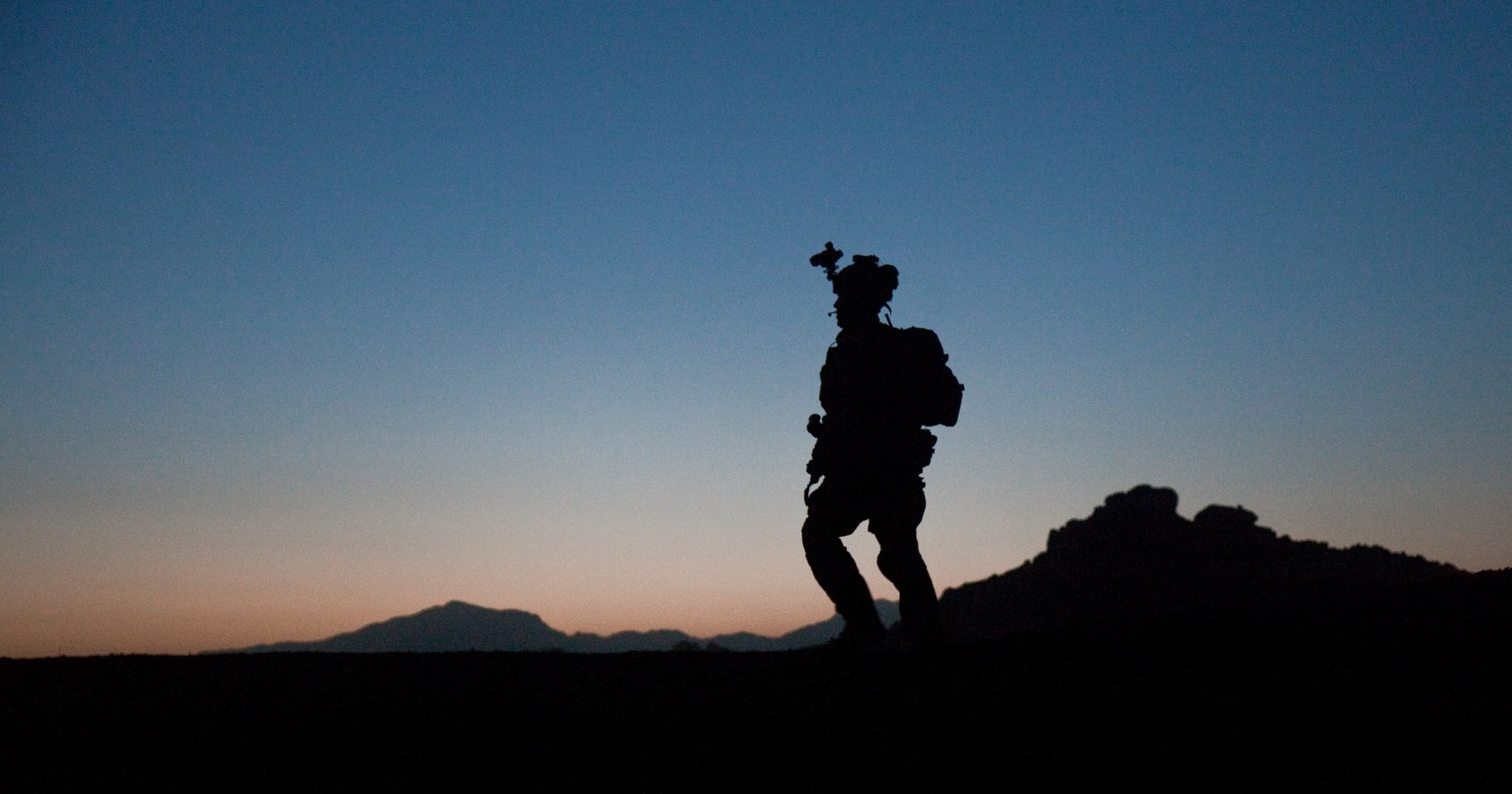 On Sept. 25 at Emerald Island, Scheller again took to social media to ask his direct superior, Col. David C. Emmel, to "please have the MPs waiting for me at 0800 on Monday. I'm ready for jail."
Scheller conceded that his dare came eight days after Emmel issued him with a gag order to refrain from commenting on social media, and that his statement was contemptuous and that the colonel didn't deserve the disrespect.
As for that Sept. 17 gag order, Scheller also admitted in his stipulation of facts that he broke it, which violated Article 90 of the Uniform Code of Military Justice, willfully disobeying a superior commissioned officer.
From the beginning of his broadsides against the brass with the Aug. 26 video to his final social media posting on Sept. 26, Scheller agreed that he violated Article 92 of the Uniform Code of Military Justice by using language that could "harm good order and discipline" or "bring discredit upon myself, my unit, or the Marine Corps" and "threaten the morale operational readiness and security, or public standing, of their units, or that compromise our core values."
"The items I posted on social media included my clear acknowledgement that I was not supposed to post those items, that I should be relieved for doing so, that I should face administrative or punitive actions, and that I should even be confined for continuing to post material related to circumventing the trust of service members and the trust of the general public in the senior civilian and military leadership within the Department of Defense," Scheller wrote in the court record.
"I repeatedly chose to post video statements and written comments on my two social media accounts that discredit the Marine Corps, adversely affect good [order] and discipline, weaken the Marine Corps team, or violate operational security by — after identifying myself as an active duty Marine Corps officer and occasionally appearing in uniform in the posts — openly calling into question the leadership and moral authority of senior civilian and military senior officials," he wrote.
Scheller admitted that he violated the same article Sept. 16 on Emerald Isle, when he wore his Marine Corps Service "C" uniform in a video posted to social media, where he announced he sought help from the Pipe Hitter Foundation for donations to his legal defense fund and to support his family. He also said he wanted to press charges against US Central Command's leader, Marine Gen. Kenneth McKenzie, for bungling the withdrawal of American forces from Afghanistan.
"These actions were wrongful, and they both solicited funds from the public that is beyond the military base community and created a public event that would compromise the dignity of the Marine Corps uniform," Scheller admitted.
"It was wrongful because a basic [tenet] is to not use my public office as a Marine officer for private gain by raising money for my family or private ventures and because I personally had no detailed information related to the alleged violations of the UCMJ that I publicly proclaimed against a geographic combatant commander," he continued.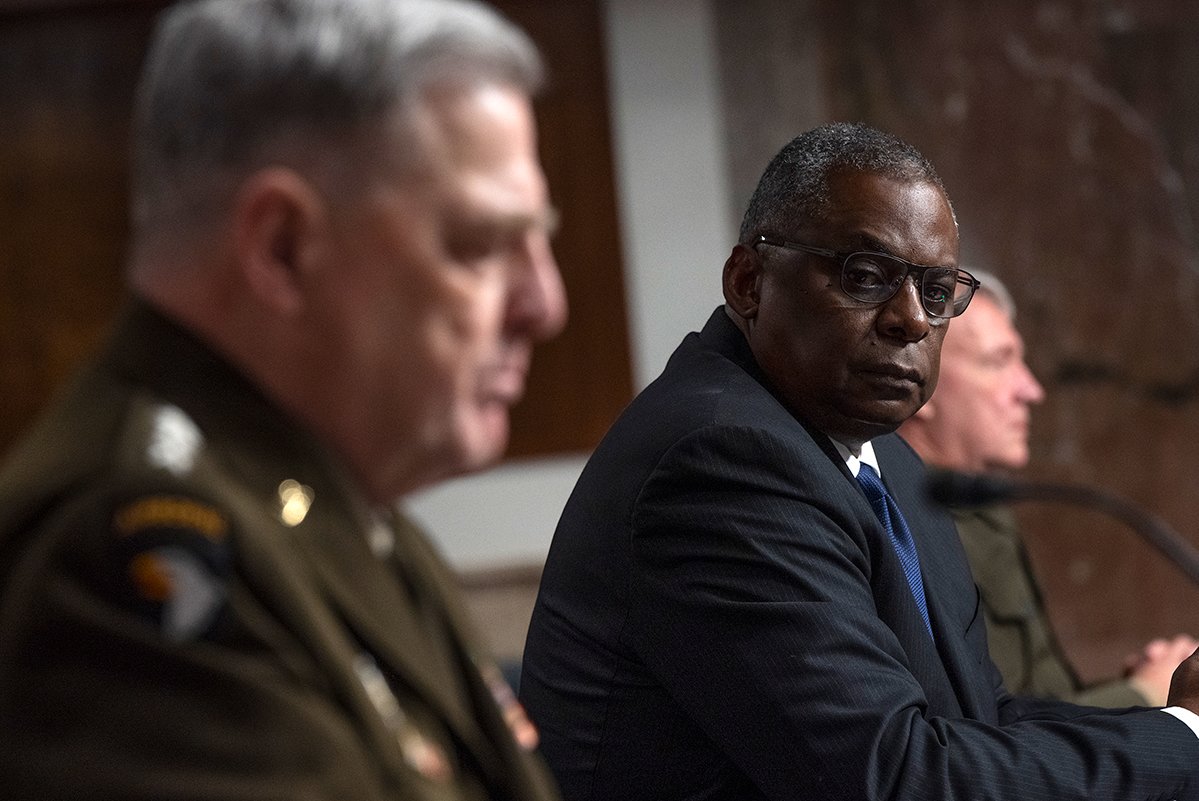 Scheller's stipulation of facts admits that he also violated Article 133 of the Uniform Code of Military Justice, committing all 27 actions alleged on a charge sheet the Marine Corps has kept secret from Americans.
"My actions compromised my character as a gentleman because they were contemptuous towards the Secretary of the Navy and/or otherwise did not comport with the expectations of an officer," Scheller wrote.
---
This story is part of continuous coverage of Lt. Col. Scheller's court-martial trial. Coffee or Die will update the coverage this afternoon.
Read Next: