Lt. Col. Stuart Scheller will plead guilty Thursday at a special court-martial trial, only 48 days after the Marine released an incendiary video indicting the brass for a lack of accountability for failed operations in Afghanistan, his criminal defense attorney told Coffee or Die Magazine.
"I think that really because this case started with a call for accountability, what you're going to see [Thursday] morning is Stu Scheller giving the Pentagon leadership a lesson on what it looks like to accept accountability," Virginia-based attorney Tim Parlatore said in an Oct. 13 interview by phone as he traveled to the courtroom in Camp Lejeune, North Carolina.
An infantry officer decorated for combat valor in Afghanistan, Scheller faces charges that include contempt toward officials; disrespect toward superior commissioned officers; willfully disobeying a superior commissioned officer; dereliction in the performance of duties; failure to obey an order or regulation; and conduct unbecoming of an officer and a gentleman.
His legal strategy: Plead to some, but not all, of the alleged violations, in exchange for a General Officer Memorandum of Reprimand or other career-ending administrative sanction.
"Ultimately, it's going to be written and signed by the general, who's going to sit there and say, 'You were wrong to demand that I have any accountability for my actions,'" Parlatore said. "How do you write that? This is going to be one of those letters of reprimand where — I can't wait to see what it says — but whatever it says, if I were Stu, I'd frame it and put it on my wall."
Scheller's plea deal also might include a general discharge under honorable conditions, instead of the coveted honorable discharge, according to documents leaked to Coffee or Die in early October.
But that's up to the Department of the Navy to decide, those records indicate. As part of his proposed deal, Scheller will waive board review of his discharge.
Scheller's legal woes began shortly after his first taped rant went viral on Aug. 26. The next day the 17-year Marine veteran was fired as commander of the Advanced Infantry Training Battalion at the School of Infantry-East in Camp Lejeune.
While his video expressed his "growing discontent and contempt" for the "ineptitude" of military and civilian leaders in the wake of the killing of 13 service members at Hamid Karzai International Airport, he also predicted he'd likely get hammered for his words.
The special court-martial underlines that.
"In the military there are proper forums to raise concerns with the chain of command," Capt. Sam Stephenson, Training and Education Command spokesperson said in a prepared statement emailed to Coffee or Die Magazine. "In a general sense not specific to any case, posting to social media criticizing the chain of command is not the proper manner in which to raise concerns with the chain of command and may, depending upon the circumstances, constitute a violation of the Uniform Code of Military Justice."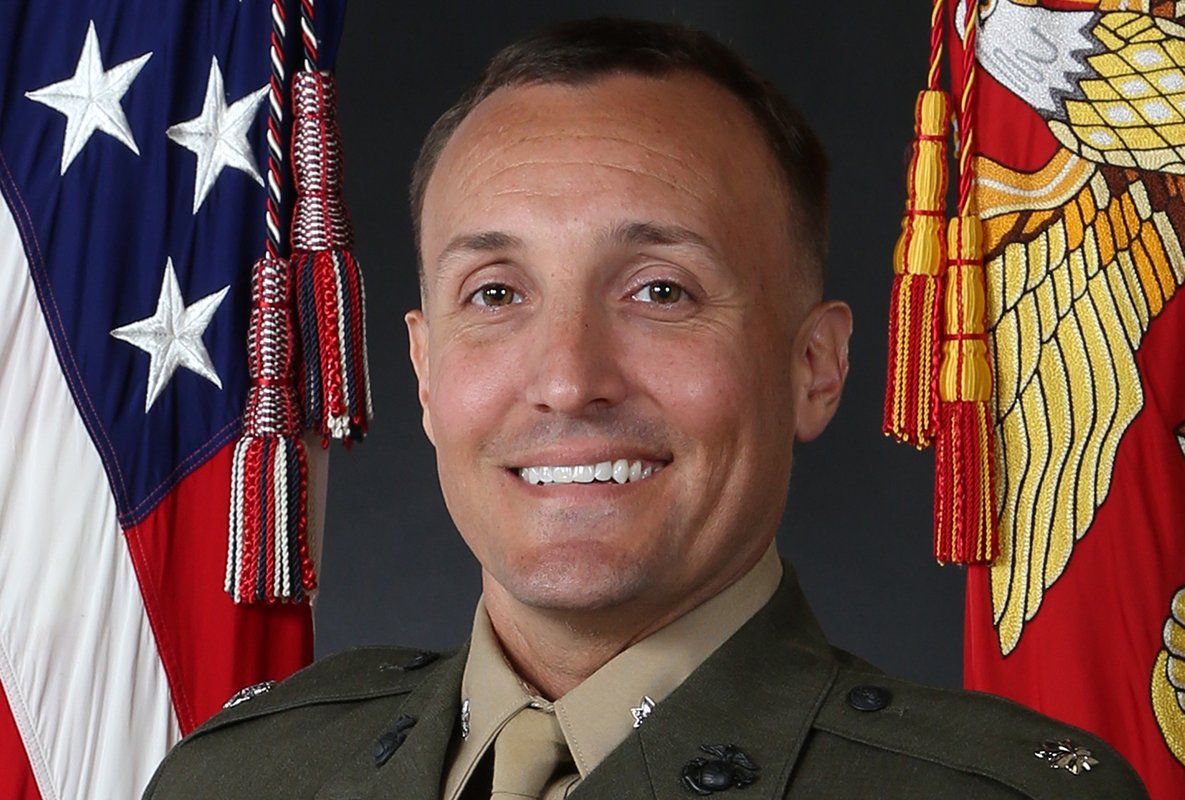 Scheller's legal team insists most of the facts in the case aren't in dispute.
At the heart of their pitch to Marine Corps Reserve judge Col. Glen R. Hines is Scheller's accountability for what he said and wrote online, compared with the sounds of silence from the brass and politicians for their decisions during two decades of war overseas.
"The defense is really one of mitigation, putting everything in context," Parlatore told Coffee or Die. "When he made the initial decision to make that video, he knew that there would be consequences for it and he was willing to accept those consequences."
A surge of stinging videos and social media posts released by Scheller after his firing seemed to crest Sept. 25, when he took to Facebook to call out a long list of senior leaders he believed failed their subordinates and the American people, including former presidents Donald Trump and Barack Obama and retired generals Jim Mattis and David Petraeus.
That triggered Scheller's pretrial confinement at Camp Lejeune's Regional Brig. He was released Oct. 5, following an agreement hashed out by Scheller's attorneys and Training Command.
On the eve of trial, Parlatore portrayed Scheller as a Marine who spent the bulk of his adult life in combat, training for combat or training others for war. The attorney said the legal team will ask the judge to contemplate what that does emotionally and psychologically to a man.
The answer won't absolve Scheller of wrongdoing, but it will place into context his state of mind shortly after the killing of the service members at the Kabul airport.
"The reality is, he asked questions, he asked good questions, questions that a lot of us were asking, and why did this thing happen this way?" Parlatore said.
Parlatore said Scheller remains in "good spirits" and is "actually looking forward to this."
Read Next: