A team of Army Rangers took home first place in the Marine Scout Sniper Challenge in late April, beating two teams of Marine instructors on their home turf of Camp Lejeune.
The Rangers from 3rd Battalion, 75th Ranger Regiment, led at the end of each of the four days of competition, before finishing about 80 points ahead of a team from Expeditionary Operations Training Group, a training and evaluation unit at Lejeune. A team from the School of Infantry-East's sniper school — which hosted the event — finished third.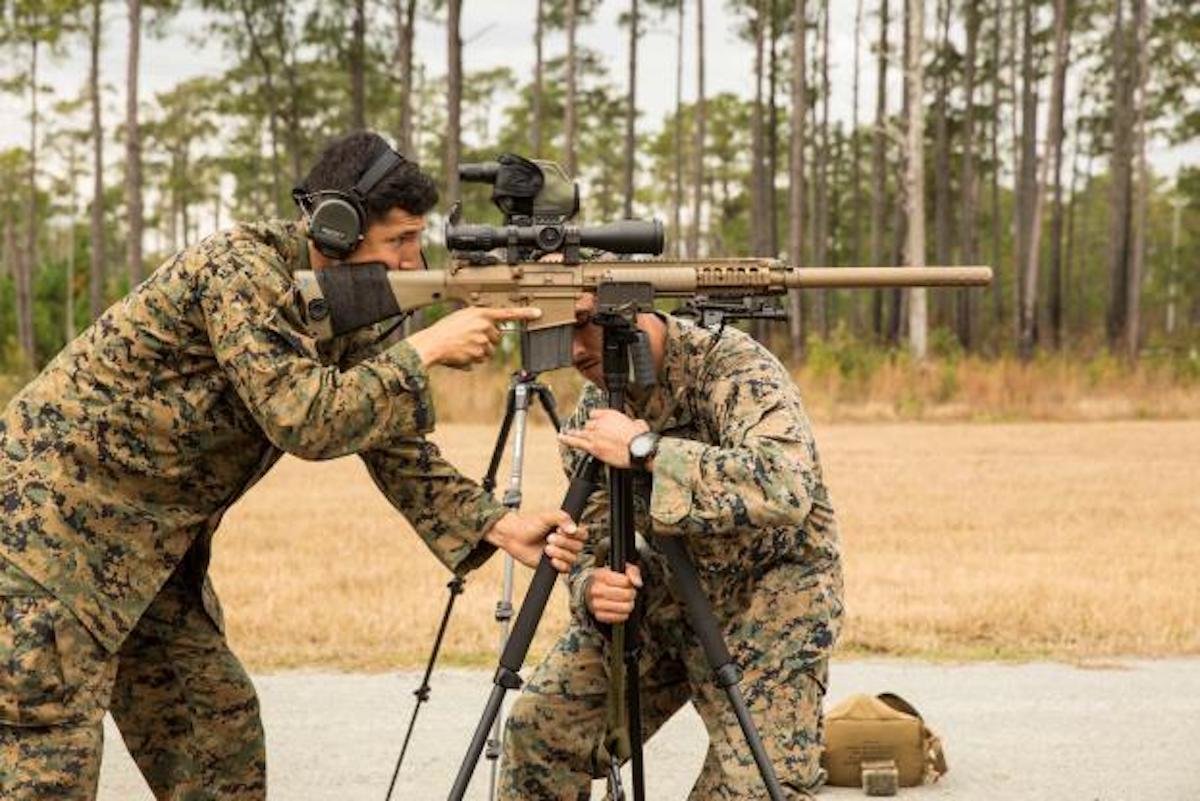 Two teams from 1st Battalion, 8th Marines, were fourth and fifth, ahead of a second team of Rangers from 1st Battalion, 75th Ranger Regiment. The field also included several teams of other Marines, Oklahoma National Guard soldiers, law enforcement shooters, and the US Secret Service.



View this post on Instagram








The Scout Sniper Challenge Instagram page chronicled the daily score totals and illustrated events that included an obstacle course shoot, pistol and rifle shooting from platforms, loop-hole shooting, stalking and unknown-distance movements. Shooters engaged targets up to 1,000 meters and moving targets at 500 meters, according to the Instagram page.
One of the more unsettling events may have been firing from a moving swing platform, as illustrated in a video posted by the USMC Scout Sniper Association.
Another involved shooting after performing burpees. One shooter, as captured by another video, was sufficiently distracted by the exercise to not chamber a round.
Read Next: