Many people go their whole lives never knowing what they want to be when they grow up or what they want to do. Justin Governale, however, always knew he would be a fighter, even if he didn't necessarily know what it would take for him to get there.
"In kindergarten, the teacher asked us what we wanted to be when we grew up," Governale said. "I blurted out an onslaught of professions, to include firefighter, policeman, and a soldier."
After 9/11, there was no uncertainty in his decision. Like many, he was furious after the attack and vowed to join the Marines when he turned 17. In the heat of the Iraq War, he enlisted for the infantry.
"I had to get my mom to co-sign for me," he said. "She asked [if I was sure]. I said, 'Yes mom. If you don't sign, I am leaving when I am 18 anyways.' Tears poured down her face as she signed. I will never forget for as long as I live how hard she hugged me after."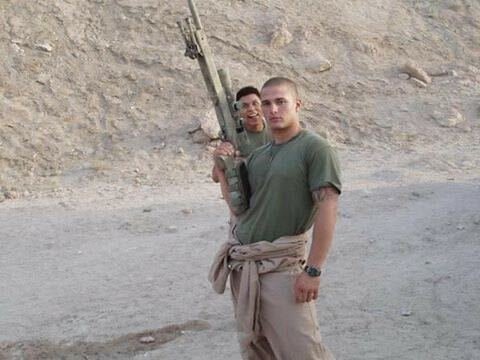 Soon after, Governale found himself on his first deployment in Iraq. Like many young people who join the military, he was eager to make his mark. Reality has a way of making itself known, however, and in Governale's case it came in the form of an improvised explosive device that hit the man beside him.
"The moment my mom signed for me replayed in my head," he said. "I don't pray much, but I remember asking God for four more days so I could say bye to her. The brain does funny things when it's scrambled."
Luckily for Governale, he never had to say goodbye to his mother and continued with his deployment. Within the same deployment, he witnessed the aftermath of a sniper encounter that sparked a desire in him to further his career.
"It was the most morbid thing I had ever seen as a teenager," Governale said. "We bagged the bodies and tossed them in the truck. We also had to pick up the snipers that engaged. We didn't have any more room in the back of the truck, so the individual that shot them sat on top of the bodies as a seat. He honestly had nowhere else to sit. I remember looking at him and thinking, 'I want to be a sniper.' I asked questions about the indoc, and they all told me they were going to haze me during. I tried out, and out of 32 that tried out, seven of us made it to sniper school eventually."
On his second deployment, as much a fighter as ever, Governale would constantly find himself in brawls.
"I was the Marine that came back to work on Monday with a black eye every weekend," Governale recalled. One of his friends, Cpl. Sean Stokes, took notice and brought up the idea of Governale joining Stokes' gym upon return from deployment. Governale promised he would.
On July 30, 2007, an explosion changed his life.
"Over the radio we heard an adjacent unit call two friendly KIAs," he said. "It was the tent that stayed next to ours. When they came back from patrol, we didn't have to ask who it was. They all walked up with their heads down, and we just looked for who was missing. Cpl. Sean Stokes was killed."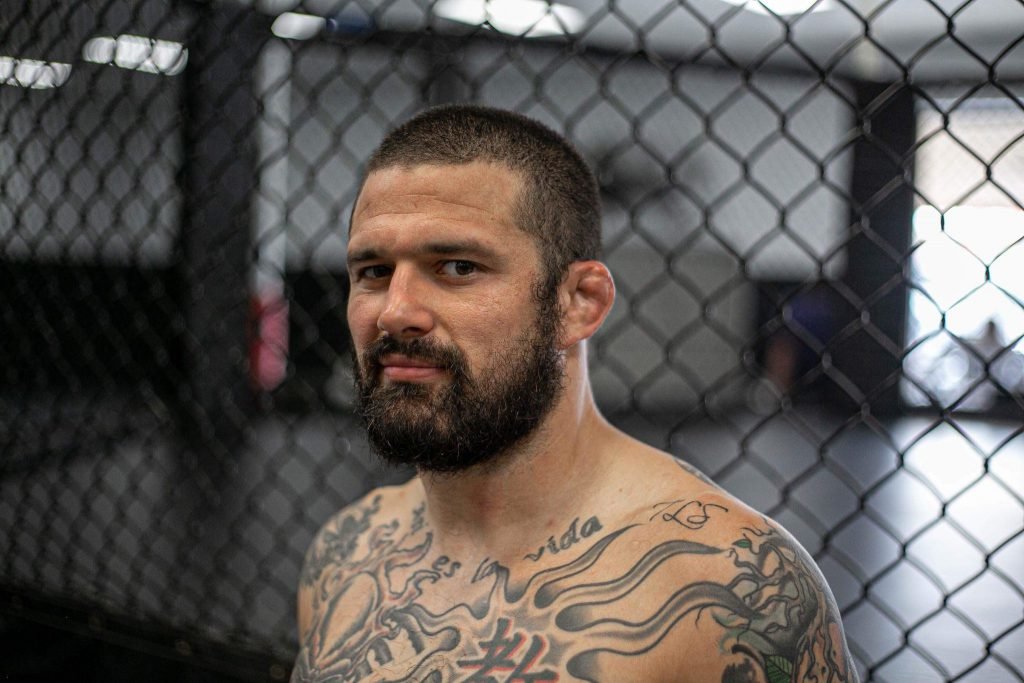 A promise is a promise though, and while Stokes would never be able to see him complete it, Governale signed up for his first jiujitsu tournament upon his return. Wild and untrained, he was not victorious in any of his matches. His early defeat did not hinder him though, and he persevered. He was noticed by a coach and went on to fight in Bellator, Combate Americas, King of the Cage, and Fury Fighting Championship, in places such as Thailand, Mexico, Israel, and Brazil.
With a pro record of 7-7-0, Governale decided to give the MMA arena one last fight while also working in Black Rifle Coffee Company's marketing department.
"I want to make one last run at fighting," he said. "I am 34 and know I can still compete at a high level. I don't hype myself up much, but sometimes I see this pissed-off dude standing across from me. I think to myself, 'Man, this guy is serious.' When the bell rings you don't really feel anything and the only thing that matters is the work you put in. […] The journey hasn't ended yet, so I am just soaking it all in as I keep crushing it in the business world."