Marine Maj. Thomas Schueman sat across from a young Marine Corps veteran in a coffee shop and listened to her story. The woman told him her twin brother had been killed in action. Her service-connected cancer had spread to her brain. The bills were piling up and her home was about to be foreclosed on.
Sarah Cavanaugh wasn't a stranger to Schueman. He'd first heard her name when she attended a retreat last summer in Montana through his nonprofit group, Patrol Base Abbate. He'd met her in person several months later at a veterans event with a different nonprofit and the pair bonded over a shared passion for the humanities and books like The Iliad.
"I was excited to nerd out about that stuff," Schueman said.
As it turned out, Cavanaugh wanted to work for Patrol Base Abbate, Schueman said, but Schueman had to tell her that the group didn't have the funding to hire her.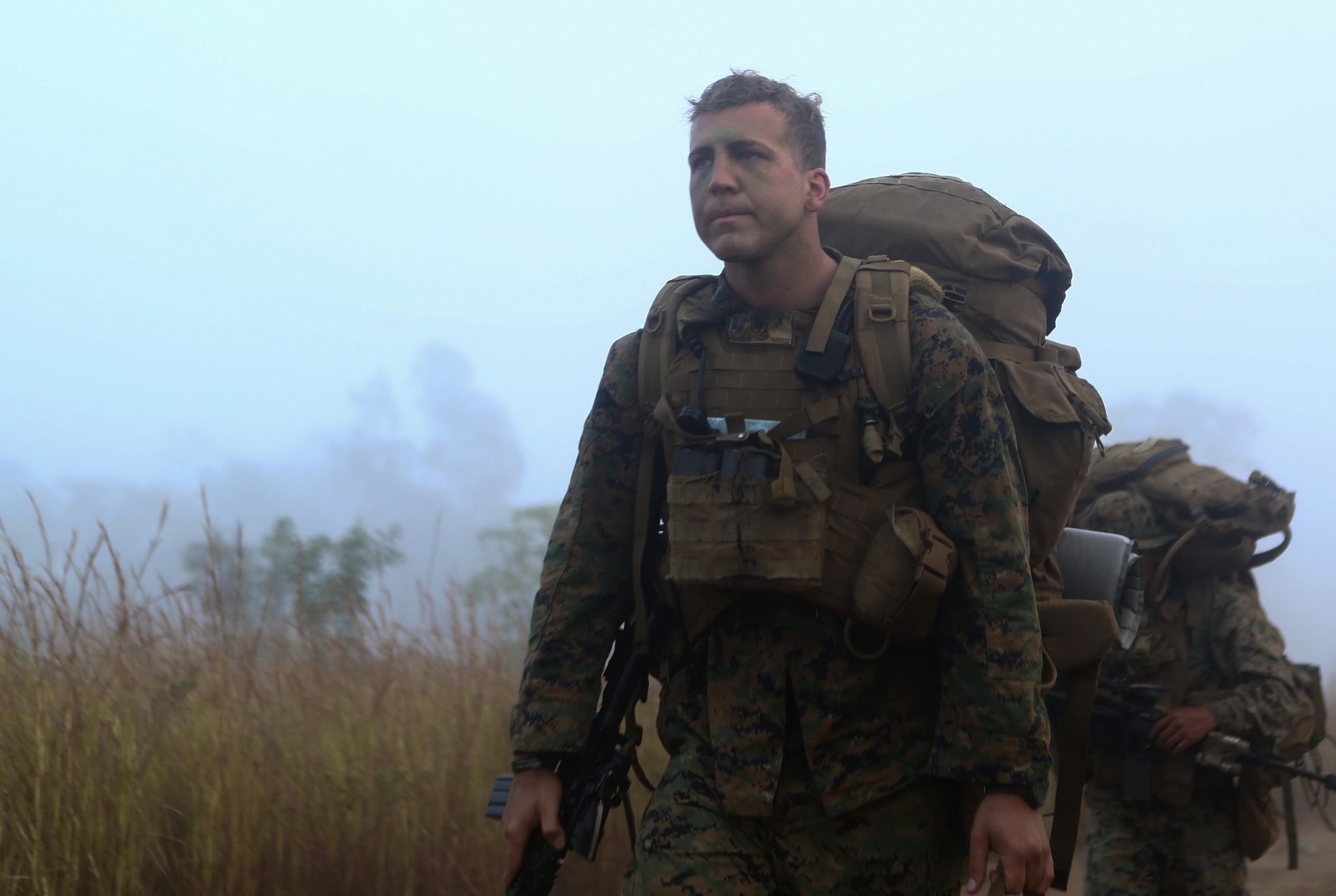 A few weeks later, Schueman stumbled upon a GoFundMe page featuring Cavanaugh. The page featured a picture of her in dress blues and told the story of a Purple Heart recipient who had been injured in an IED blast, saved two Marines and recovered another's body, and now suffered from stage 4 lung cancer. Schueman immediately arranged the coffee meetup, where they talked for almost two hours.
At the end of the conversation, she dropped another bomb: A doctor had told her she had two years to live. And that had been almost two years ago.
That was the final straw. The active-duty Marine, father of three young children, and nonprofit founder dropped everything else in his life and started rallying support for Cavanaugh.
"I start leveraging my network to start building a case to support her and I'm doing it with a sense of urgency … because who knows when she's gonna die?" Schueman said. "It was just the most heart-wrenching story you ever heard."
It was also a lie.
What appears to have been a yearslong scam orchestrated by Cavanaugh, covering everything from a fake, combat-heavy military history to a made-up cancer diagnosis, unraveled this week after a sharp-eyed former Marine saw her on an Instagram post and started asking questions. Since at least 2019, Cavanaugh appears to have represented herself as a decorated Marine Corps combat veteran in numerous news interviews, and solicited donations from veteran nonprofits including the toxic exposure research and advocacy organization HunterSeven Foundation. She even pushed the deception far enough to be named the commander of a Rhode Island Veterans of Foreign Wars post.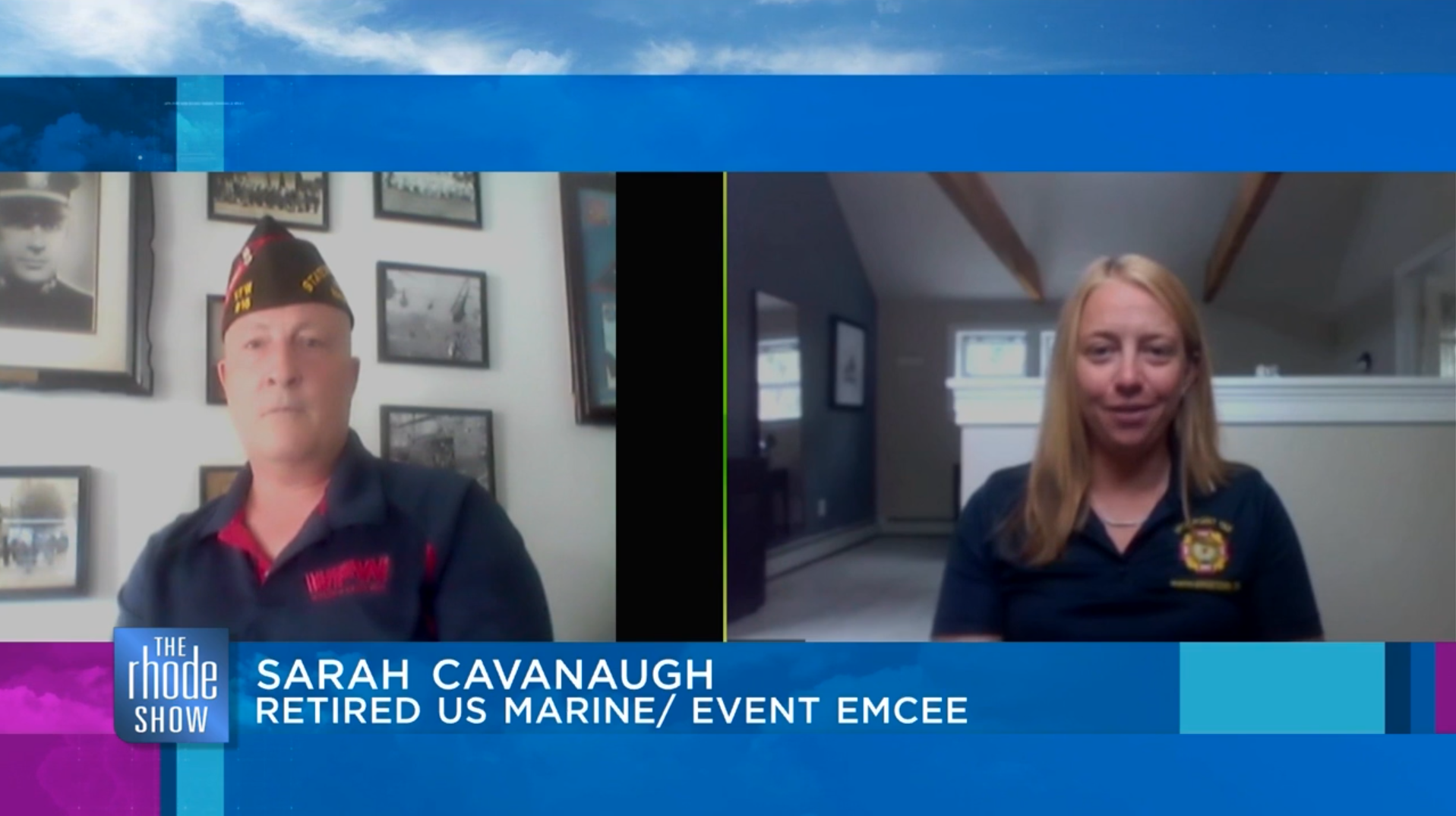 Cavanaugh sent an urgent request for assistance to HunterSeven in December, according to executive director Chelsey Simoni. While HunterSeven is primarily research-oriented, the foundation also has an immediate needs program that helps veterans and their families cover costs associated with treatment for cancer and other exposure-related illnesses.
Simoni said Cavanaugh claimed to have stage 4 adenocarcinoma, which can lead to lung, kidney, and other organ cancers, connected to her military service. When they talked over the phone, Simoni said, the 30-year-old described her condition and military experience using all the right lingo.
"She was very specific," Simoni said. "She said she enlisted as a linguist and she knew the exact MOS code, 0431. […] She said she was med boarded for an injury related to an IED blast."
Simoni said she broke down in tears over Cavanaugh's story. The reserved, soft-spoken woman described collapsing and coughing up a blood clot before finally being diagnosed with stage 4 cancer three years prior.
"My heart broke," Simoni recalled. She got to work connecting Cavanaugh via email with some of the best brain cancer surgeons in the country. Cavanaugh had provided the organization with hospital bills, Department of Veterans Affairs medical records, and a copy of a DD Form 214 separation document.
It all seemed to check out.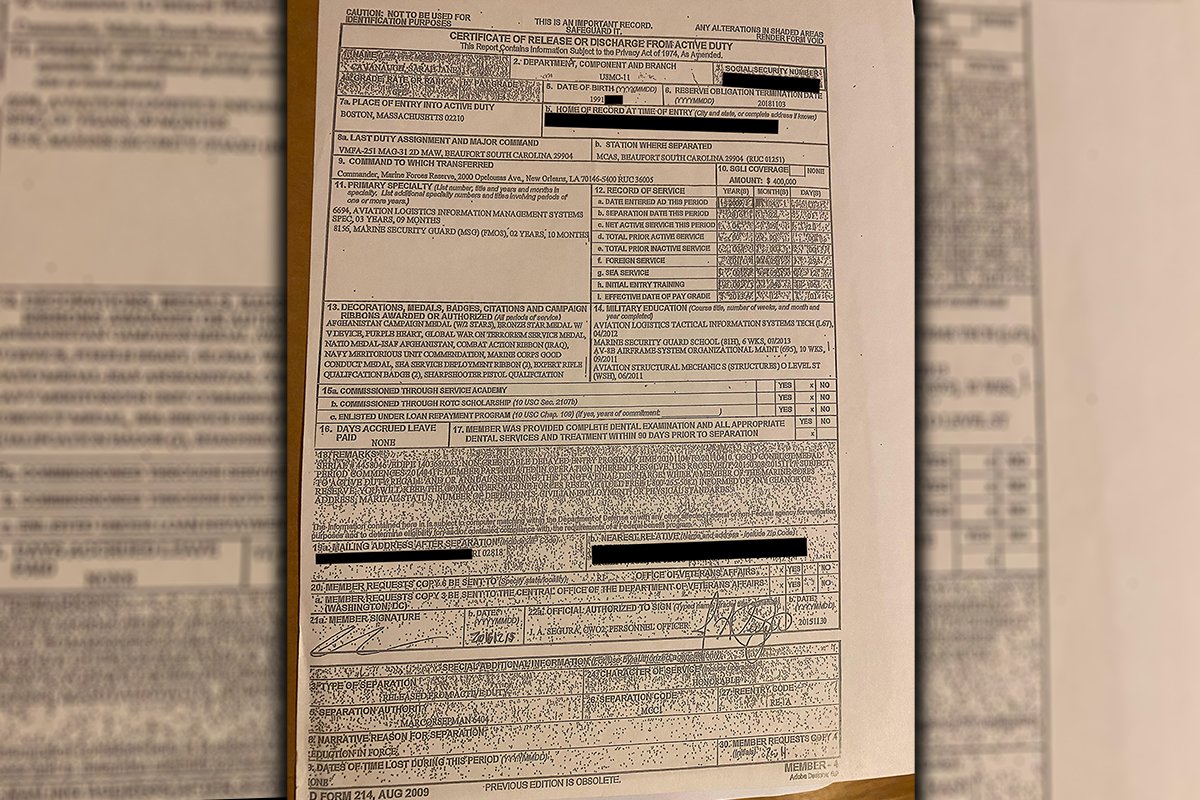 As Simoni does with many of the veterans who come to them, she shared Cavanaugh's story on HunterSeven's Instagram page on Jan. 24. That's where Lt. Cmdr. Amy Forsythe saw it. Now a Navy Reserve public affairs officer, Forsythe spent 18 years in the Marine Corps. As soon as she saw the picture accompanying the post, alarm bells sounded in her head. She thought it was a case of stolen valor and reached out to Simoni.
"Initially, it was the uniform," Forsythe told Coffee or Die Magazine, emphasizing that she was speaking from her own experience as a Marine, not as a Navy spokesperson. Cavanaugh had her collar on backward and her earrings were out of regulation, Forsythe said.
As she read over Cavanaugh's claims, they did not add up. The post said Cavanaugh had earned a Purple Heart and a Bronze Star Medal with V, the fourth-highest military decoration for valor, all while Forsythe was a public affairs officer in the Marines. If someone — especially a woman — had earned a Bronze Star with V, she was sure she would have heard about it.
The red flags kept coming.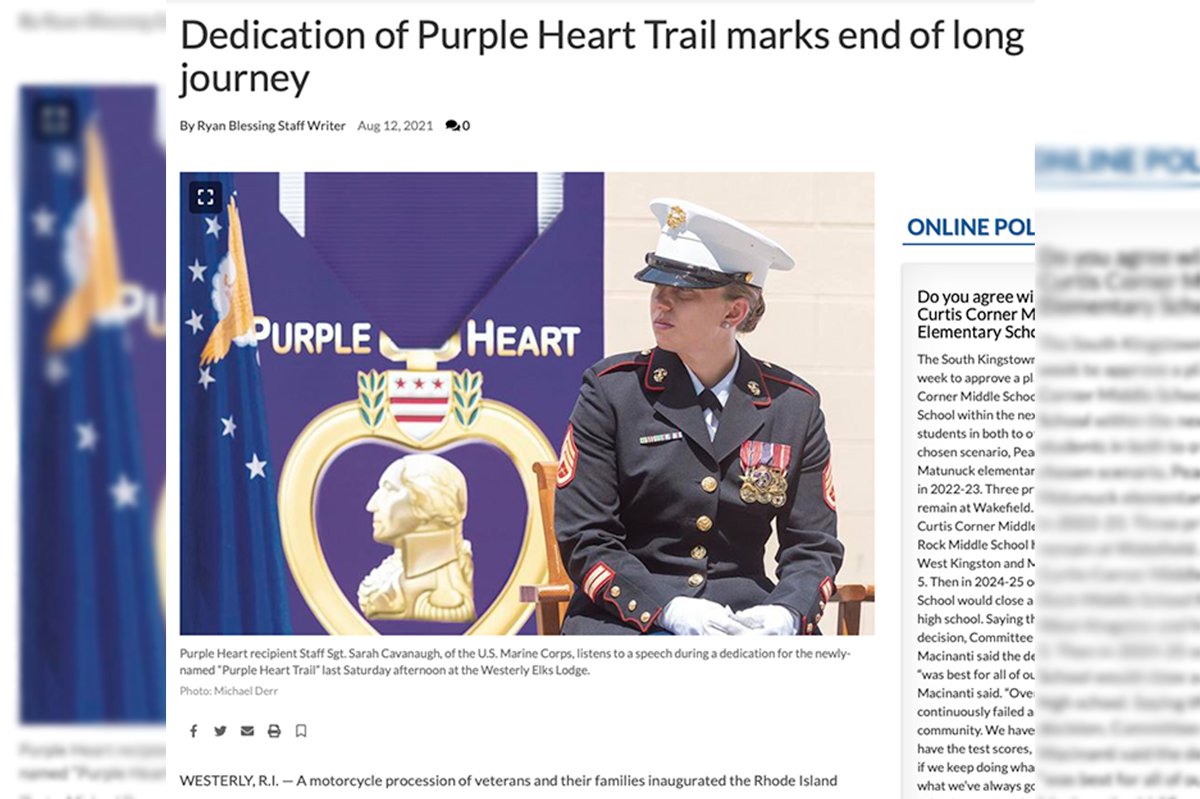 For one, she seemed too young at 30 to have plausibly been in the middle of the infamously heavy fighting Marines faced between 2007 and their withdrawal in 2010, Forsythe said. And on both her resume and in a video testimonial (no longer publicly available) for the Code of Support Foundation, a veteran-oriented nonprofit, Cavanaugh claimed to have joined the Marines in 2007, when she would have been 16.
It was not immediately clear how much money Cavanaugh received from Code of Support.
To confirm her suspicions, Forsythe posted in a Facebook group for female Marines, asking if anyone could find any record of Cavanaugh. No one could. Within 24 hours of seeing HunterSeven's Instagram post, one thing was crystal clear:
"I've never come across anyone who has faked so much," Forsythe said.
At first, Simoni couldn't believe it. She hid the story from HunterSeven's Instagram, warned Schueman, and began reaching out to contacts at the Department of Veterans Affairs. Eventually, she says, the VA told her Cavanaugh was not in their system.
"I don't know whose medical records these are," Simoni said. "But whoever's medical records these are, the 30-year-old patient dealing with cancer, it's not her."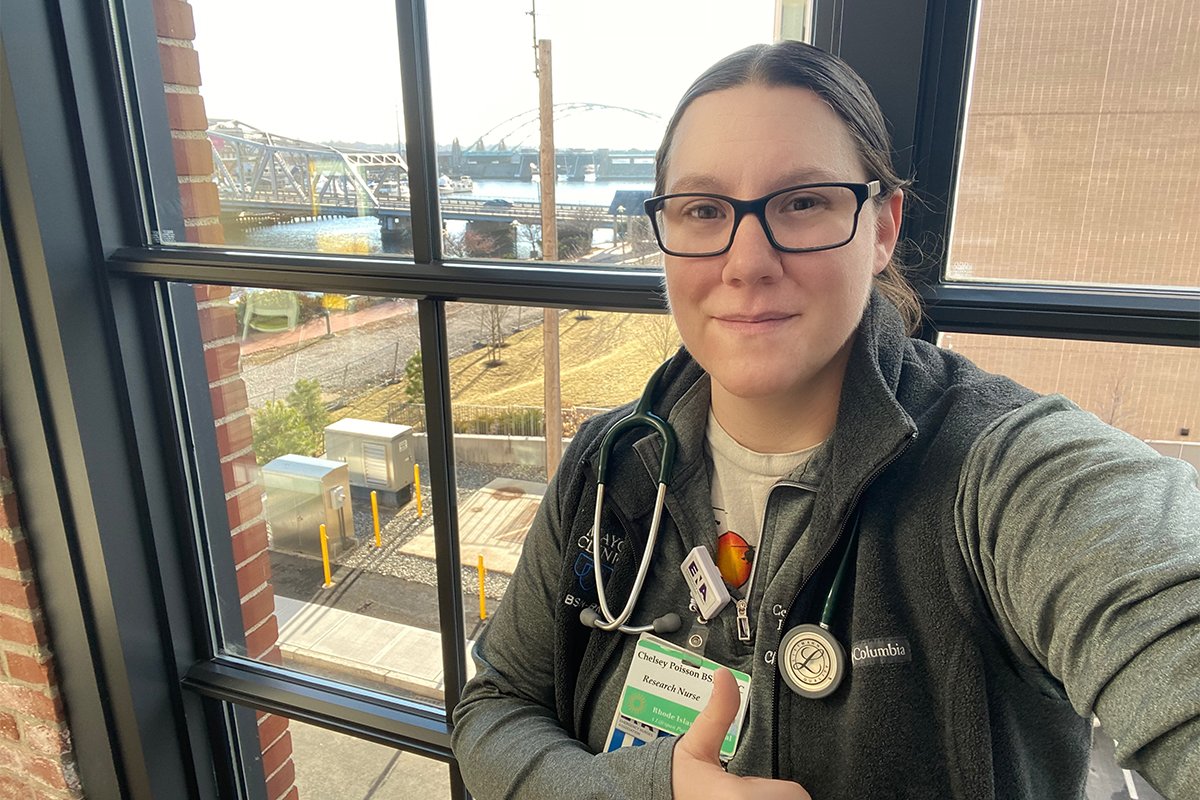 HunterSeven learned all this in time to stop payment on an initial check that had been sent to Cavanaugh.
"She received nothing from us. Nothing," Simoni said.
The organization doesn't directly fundraise for any one patient, but Simoni said many people had been moved by Cavanaugh's story on the group's Instagram feed, writing "for Sarah" in the notes when they submitted donations. HunterSeven immediately issued refunds, sending an email statement dated Jan. 30 to those donors explaining the situation.
"We were horrified to learn that, in fact, this was a circumstance of fraudulent military service, financial, and medical treatment records," the statement reads. "Upon learning this information, the Foundation contacted local and federal authorities and concurrently swiftly stopped payment on an initial check that had been sent."
One of the donors who had been emotionally gutted by Cavanaugh's story was Kate Mannion, a longtime military reporter for Barstool Sports who maintains a sizable social media following well beyond just military and veterans circles. Mannion broke the news Monday on her podcast Zero Blog Thirty and later wrote, "When we see a fellow troop in trouble our knee jerk reaction is to help, not pick someone apart and question things. It feels gross that she took advantage of that. I hope justice is served & karma is swift."
HunterSeven said it is implementing enhanced vetting processes including verifying military/veteran requests through ID.me, giving priority to requests that are vetted with a DOD or VHA entity, tracking all donation requests through HIPAA-compliant software, and only transferring money directly to medical providers, meaning the organization will no longer be able to reimburse veterans for debt or previous payments.
Simoni feels terrible that the same empathetic nature that makes her a good nurse was exploited and that she spent so much time focused on getting care for a woman who appears not to need it.
"I could have spent this time doing so many other things," Simoni said. "I literally have a guy […] who was a Marine Recon, who is 32 years old, dying from cancer, and was given six to 12 months to live. Like if I could have put all this attention towards that…"
She shook her head at the thought.
When Schueman confronted Cavanaugh about the discrepancies on her DD214, which listed her as an E4 corporal instead of an E6 staff sergeant, he says she doubled down, claiming she'd been court-martialed before leaving the Marine Corps because she shot her commanding officer on a ship as he attempted to sexually assault her.
Then Schueman told her the Defense Department identification number belonged to a male corporal, and that she couldn't be found in any databases.
"She basically says it's some deep state conspiracy where the Marine Corps was basically trying to expunge the biggest female war hero in Afghanistan," he said.
But Schueman and Simoni were just the latest veterans taken in by Cavanaugh's story.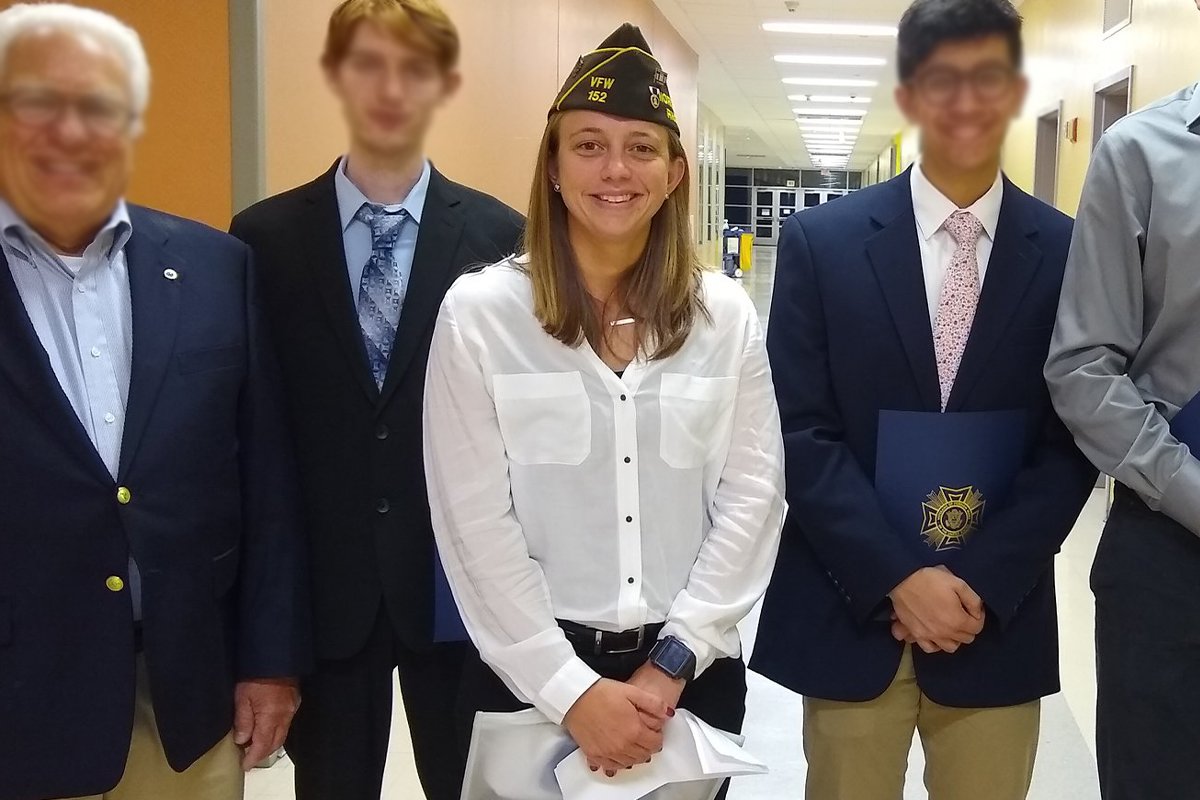 Cavanaugh portrayed herself as a decorated combat veteran to TV stations and local newspapers. She served as commander of Veterans of Foreign Wars Post 152 in North Kingstown, Rhode Island, from October 2020 until she resigned Monday, according to VFW spokesman Rob Couture. Social media posts indicate she was affiliated with the post as early as 2019.
"The VFW takes allegations of Stolen Valor seriously and is actively investigating the matter," Couture told Coffee or Die in an email.
Cavanaugh could not be reached for comment ahead of publication.
Forsythe suspects Cavanaugh's actions may violate the Stolen Valor Act, which makes it a crime for someone to claim they have served in the military or fraudulently claim having received certain valor awards (including the Bronze Star and Purple Heart) with the intention of obtaining money or other benefits.
Schueman is livid over the time and resources wasted, but mostly on behalf of the people Cavanaugh befriended during the retreats she attended.
"These women have been really betrayed and hurt," he said. "I'm professionally embarrassed, but more than anything I feel bad about the trust that's been violated for the people she became friends with."
---
Editor's note: Coffee or Die Magazine is owned by Black Rifle Coffee Company, which has previously donated money to HunterSeven Foundation.
Read Next: