A woman accused of defrauding veterans charities out of more than $240,000 by passing herself off as a decorated Marine Corps combat veteran suffering from stage 4 cancer has been arrested and charged with fraud in federal court.
Sarah Cavanaugh was arrested Monday, March 14, on four charges: aggravated identity theft; fraud; using or exhibiting a falsified military discharge certificate; and fraudulently presenting herself as a recipient of a Purple Heart and a Bronze Star with V with the intent to obtain money or other tangible benefits. Three of the charges carry maximum penalties of one to two years in prison, while the maximum prison sentence for fraud is 20 years. Each of the charges also carries a maximum fine of $100,000 to $250,000.
Cavanaugh was arraigned Monday morning in the United States District Court for the District of Rhode Island.
Speaking during the arraignment, which was conducted by video conference, Assistant US Attorney Ronald Gendron painted Cavanaugh as a brazen manipulator who "could be so cold-hearted as purport to be a cancer-stricken ex-Marine." In his years as a prosecutor, Gendron said he had seldom come across such a wide-ranging fraud scheme.
"It seems that anything that was out there, any pot of money that she placed her hands on, she used fraud to try to acquire it," Gendron said.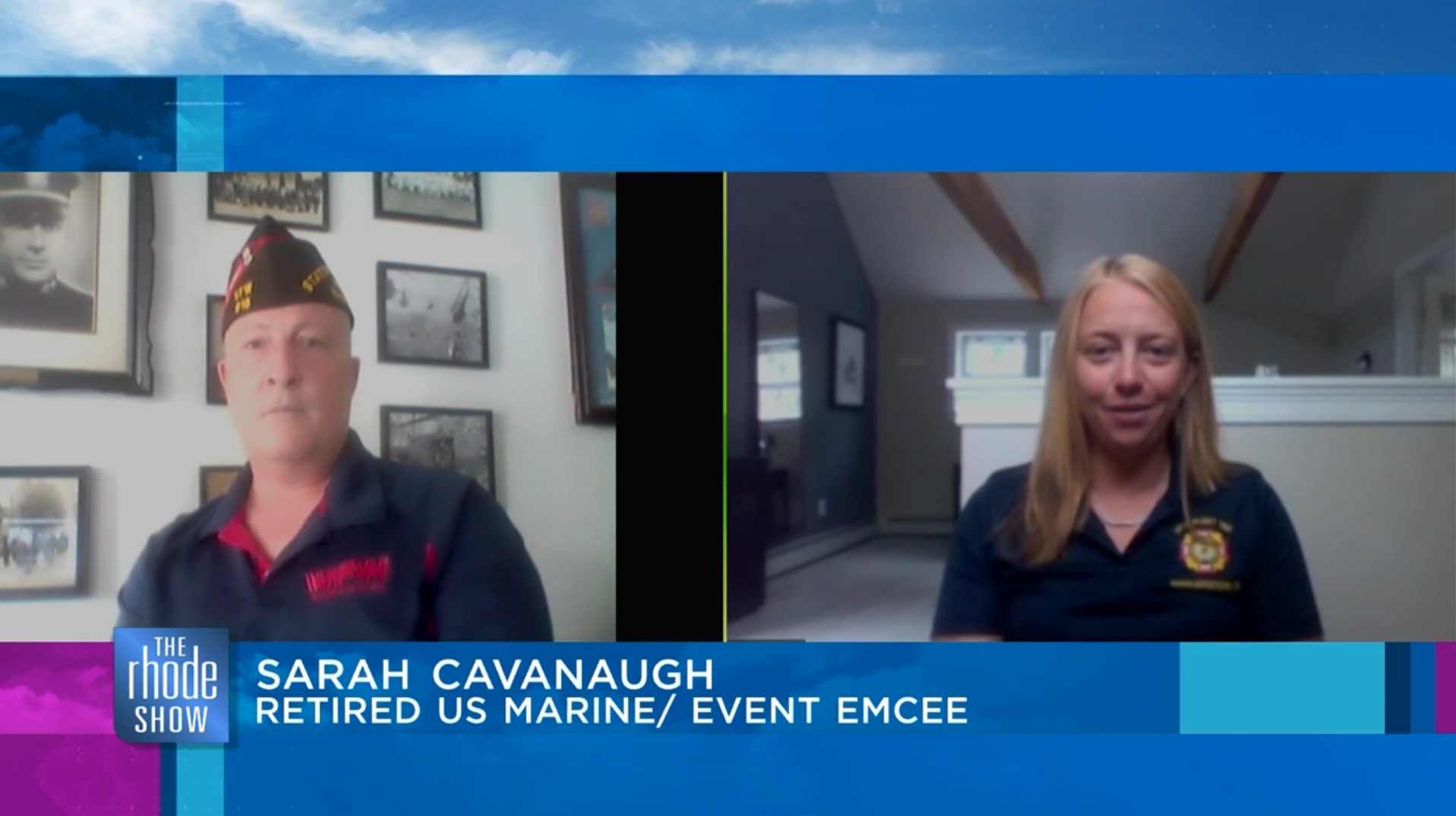 Between 2017 and 2021, the Wounded Warrior Project alone provided Cavanaugh with around $207,000 to pay for things like groceries and physical therapy sessions, an investigator from the VA Office of the Inspector General wrote in an affidavit.
The charity CreatiVets allegedly gave Cavanaugh more than $16,000 on travel, tuition in an art program, and other benefits between 2018 and 2019.
A GoFundMe campaign for medical bills related to her purported cancer diagnosis raised $4,766 in November 2021.

The Code of Support Foundation helped Cavanaugh secure more than $18,000 in benefits from various sources. In 2021 the organization paid for her gym membership, assisted with other unspecified expenses, and connected Cavanaugh with the Matthew Pucino Foundation, which paid to repair Cavanaugh's home furnace, investigators claim.
"Cases of stolen valor are a betrayal of every value held by those who wear the uniform and serve our country," Code of Support CEO Kristina Kaufmann wrote in a statement issued Tuesday, adding that it was the first known instance of fraud in the organization's history. "Those who would falsify aspects of their own or others' military service make it harder for deserving veterans to get the help they need."
In court documents, investigators allege the medical records Cavanaugh used to convince the charities of a cancer diagnosis were copied from a real patient who was under the care of the Department of Veterans Affairs medical office where Cavanaugh worked. As recently as February, Cavanaugh was still employed as a social worker at the Providence VA Medical Center in Rhode Island. During Monday's hearing, the judge indicated that employment has since been terminated.
The judge ordered Cavanaugh to be released on an unsecured bond. If she fails to show for her next court appearance, she could be forced to pay up to $50,000.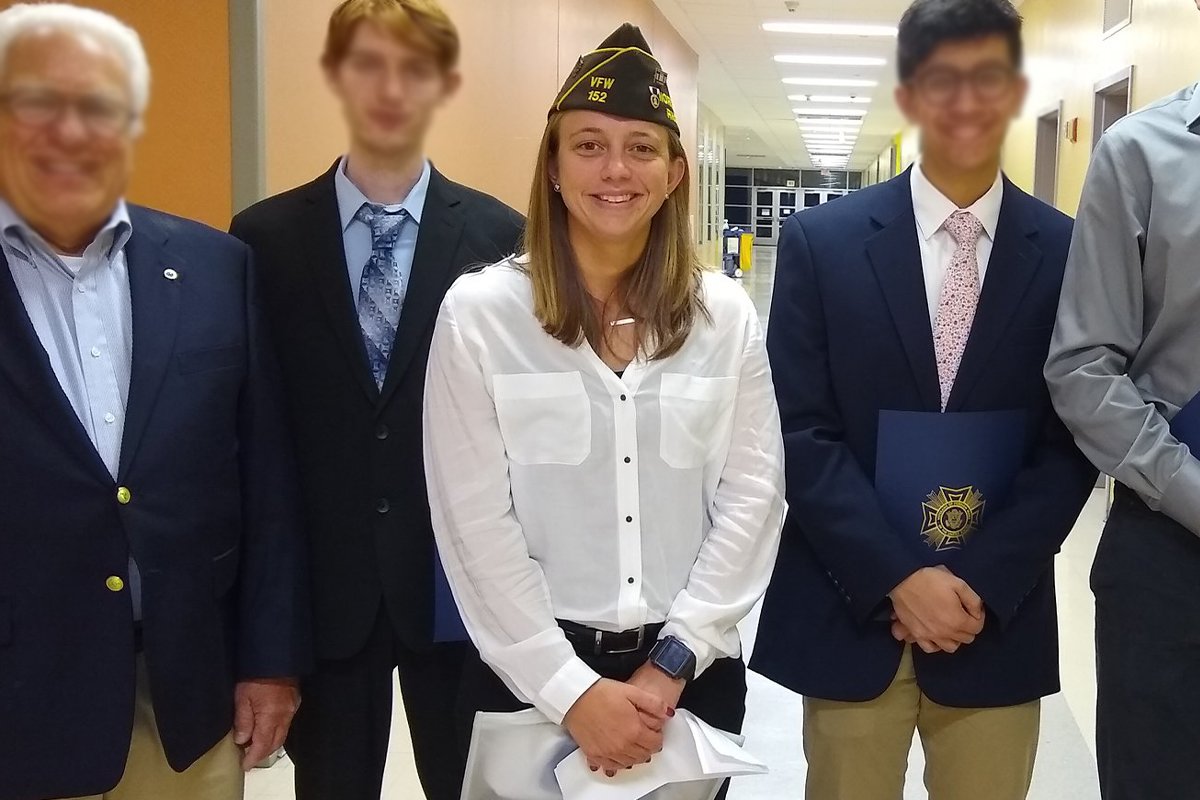 Cavanaugh's alleged scheme finally unraveled in late January after the cancer research and veteran advocacy nonprofit HunterSeven began processing her request for assistance. HunterSeven executive director Chelsey Simoni said Cavanaugh claimed to have stage 4 adenocarcinoma, which can lead to lung, kidney, and other organ cancers, connected to her military service. Cavanaugh provided the organization with hospital bills, VA medical records, and a copy of a DD Form 214 separation document.
But when Simoni shared Cavanaugh's story on HunterSeven's Instagram page on Jan. 24, Lt. Cmdr. Amy Forsythe saw it and spotted several red flags. Now a Navy Reserve public affairs officer, Forsythe spent 18 years in the Marine Corps.
"Initially, it was the uniform," Forsythe told Coffee or Die. Cavanaugh had her collar on backward and her earrings were out of regulation, Forsythe said.
The post also said Cavanaugh had earned a Purple Heart and a Bronze Star Medal with V, the fourth-highest military decoration for valor, while Forsythe was a public affairs officer in the Marines. If someone — especially a woman — had earned a Bronze Star with V, she was sure she would have heard about it.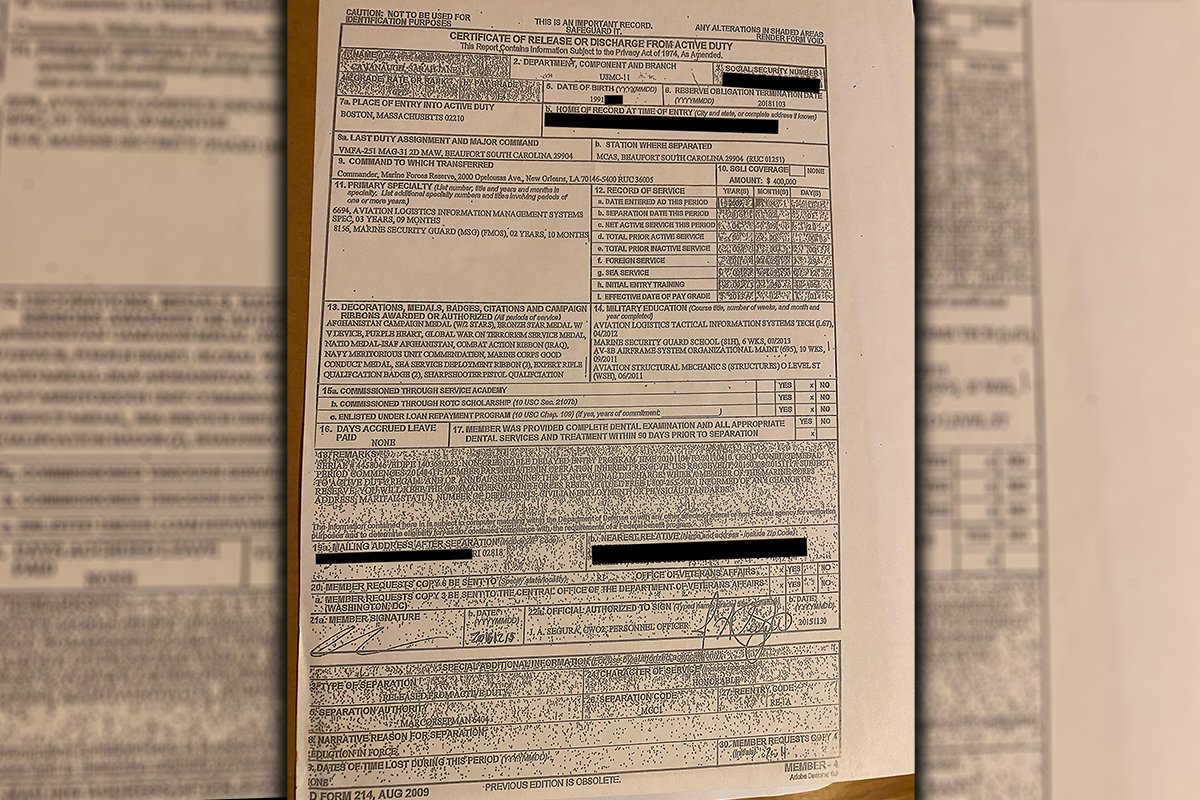 Federal investigators allege Cavanaugh used her VA email address in September 2021 to contact a business specializing in military ribbons and medals, requesting to buy several awards, including a Bronze Star and Purple Heart.
HunterSeven learned of the alleged fraud in time to stop payment on an initial check that had been sent to Cavanaugh. Federal agents raided Cavanaugh's home in February.
Investigators found that the personal identifier number on the DD-214 form Cavanaugh used as proof of her service belonged to a Marine Corps veteran named Patrick Hurney, who served from 2011 to 2016, according to court documents. Hurney told investigators he had visited the Providence VA Medical Center in the past, but that he had never met Cavanaugh. Investigators wrote in the affidavit that Cavanaugh viewed Hurney's record at some point without a "readily apparent" business reason.
Cavanaugh's next court date has not yet been set.
---
Editor's note: This story has been updated to include the details of Cavanaugh's arraignment and court documents.
Read Next: Stolen Valor: Scammer's Claims of Marine Corps Heroism, Cancer Finally Crumble