Marines with 2nd Transportation Battalion just completed one of the longest military convoys in recent history, driving 18 vehicles from Camp Lejeune, North Carolina, to Twentynine Palms, California. Now, they're starting the voyage back in a continuous mission lasting more than four weeks.
The convoy clocks in at about 5,000 miles round trip. Along the way, Marines have experimented with tactics and procedures for using "distributed command and control" over long distances, according to a news release from 2nd Marine Logistics Group. They used high-frequency radios at each stop to speak with an operations center back in Camp Lejeune.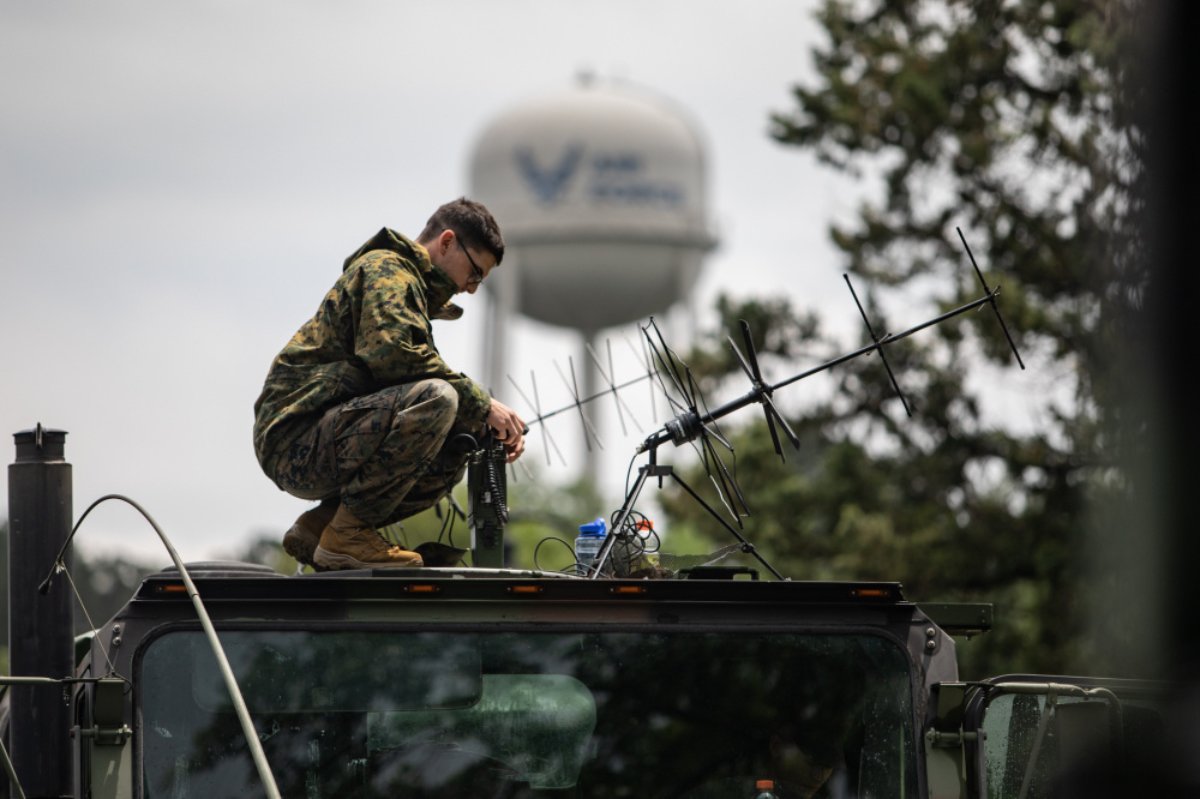 High-frequency radios have been a military staple since the early 20th century.
"They have a long history in the Marine Corps, going all the way back to the Navajo Code Talkers on Iwo Jima," Staff Sgt. Coltin Davenport said in the press release.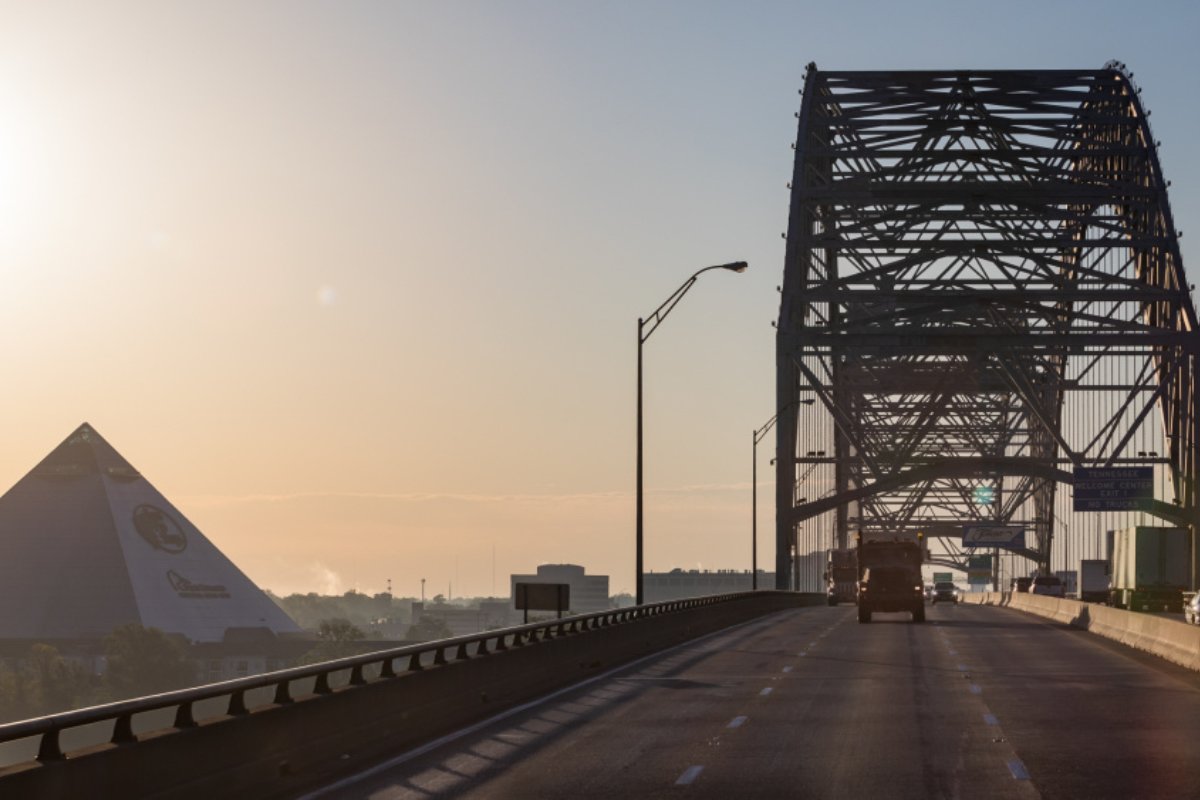 The radios fell out of favor with the development of satellite communications and other radio technologies but still serve a purpose.
"Using HF radios allows us to communicate over great distances without having to rely on other methods that the enemy can detect," Davenport said.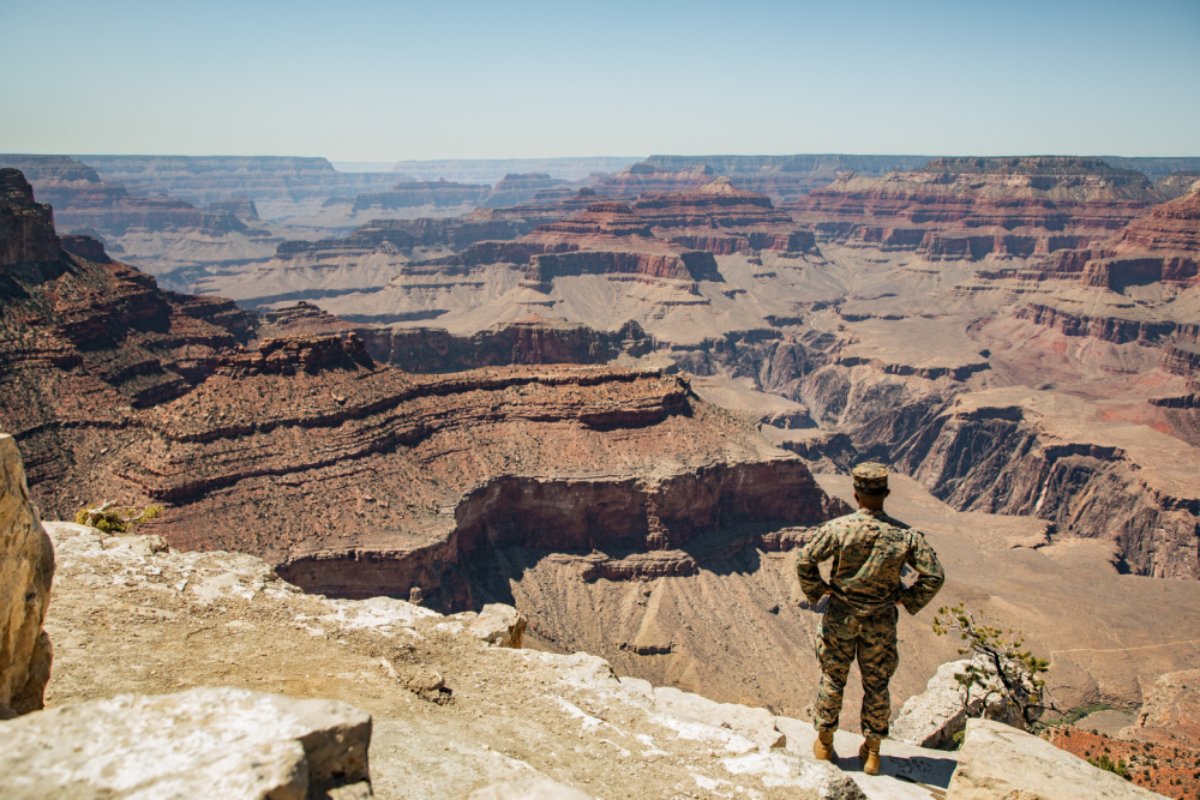 The Marines loaded up their tactical vehicles and departed Camp Lejeune on May 1, stopping frequently as they made their way through the South. Two weeks into their trip, they programmed a PRC-150 next to the Grand Canyon.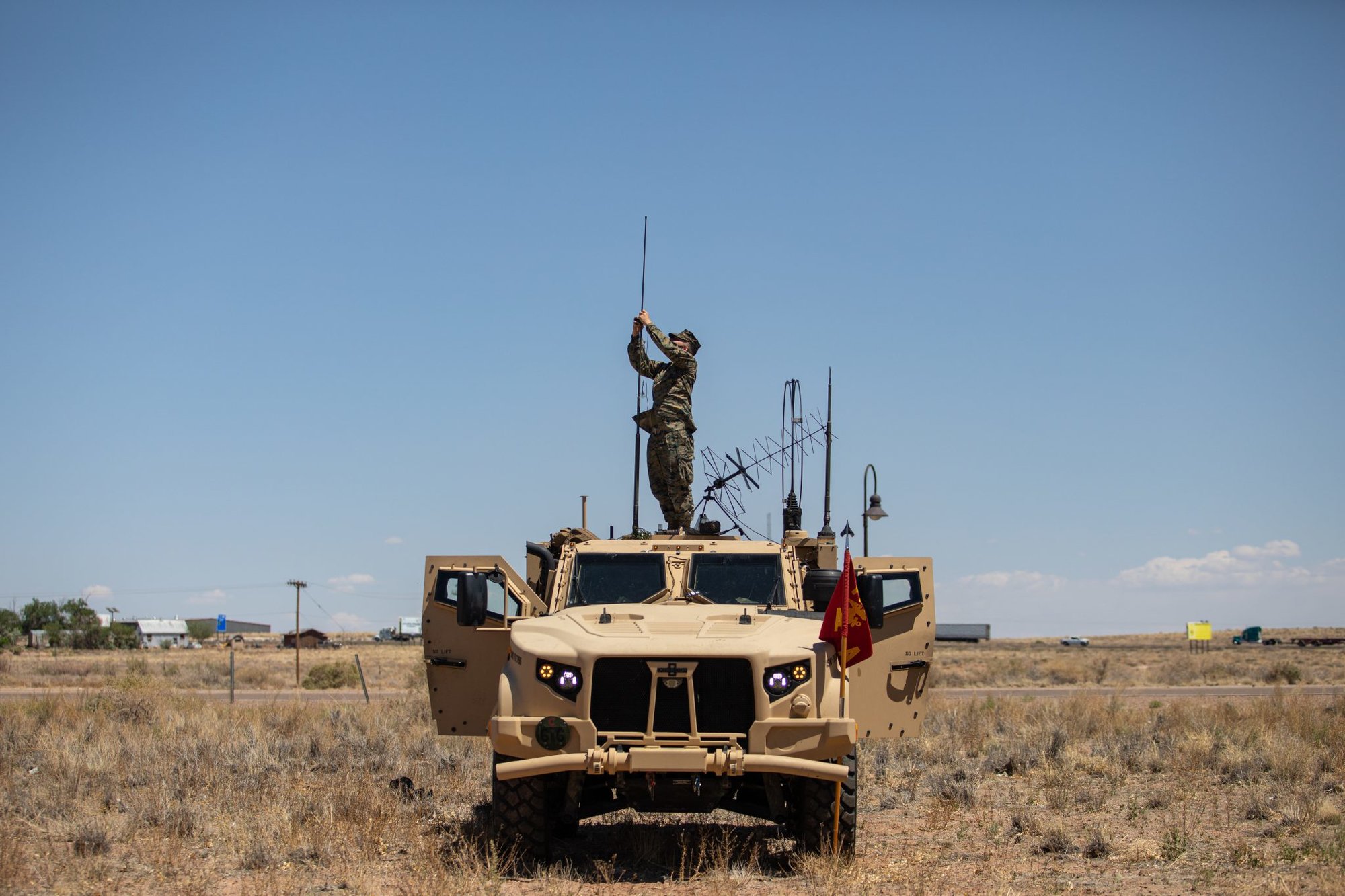 The convoy of Marines finally arrived in Twentynine Palms on Saturday.
Their journey isn't quite over yet. The 2nd Transportation Battalion is now traveling another 2,500 miles back to Camp Lejeune. Capt. Robert Vachon, communications strategy and operations officer for 2nd Marine Logistics Group, told Coffee or Die Magazine the battalion plans to arrive June 3.
Read Next: As Taliban Close In on Victory, Marine Fights To Bring Interpreter to US