News broke Wednesday, Nov. 3, that US Marines had their asses handed to them by British Royal Marines during a "war game" held at Marine Corps Air Ground Combat Center Twentynine Palms in late October. The American Marines were reportedly dominated so thoroughly by their Royal British counterparts that officiants of the exercise had to repeatedly "reset" the battle because the Americans kept getting wiped out. Except none of that happened.
The London-based Daily Mail reported Wednesday a story headlined, "Trounced on home turf: British Royal Marine commandos force US Marines into humiliating surrender halfway through five-day war training exercise in Mojave desert." Other headlines included "Royal Marines lay a beating on US Leathernecks" and "UK Royal Marines dominated US Marines."
Which, okay, all sounds pretty bad.
However, Coffee or Die Magazine found that's not quite how things went down.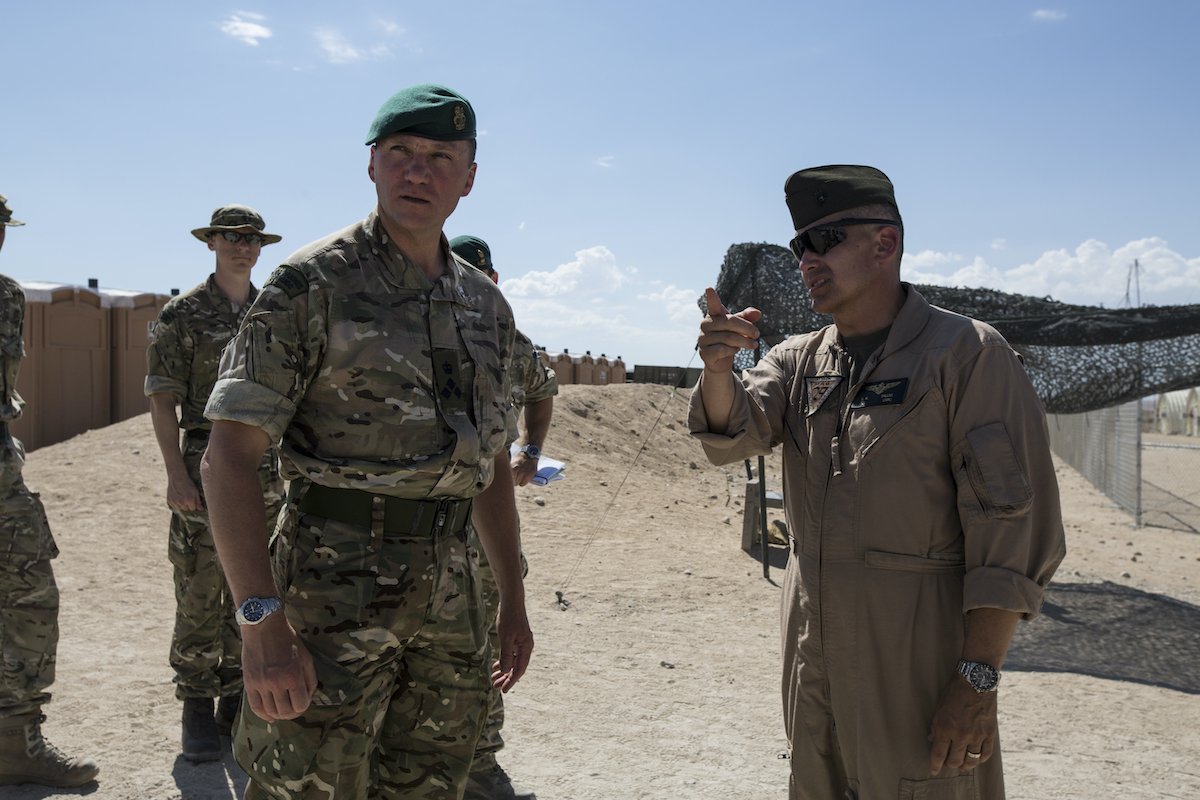 In a statement sent to Coffee or Die, the Marine Corps confirmed that a joint US-UK training exercise, dubbed Marine Air Ground Task Force Warfighting Exercise 1-22, did take place in the last week of October, and that the objective of the exercise was to "heighten unit performance and increase readiness." In short, a war game.
"'Winners' are never determined," the statement said, despite the well-known love among the British for crowns.
Marine Maj. Tom Schueman, a former infantry commander with a strong social media following, asked his 46,000 Instagram followers — including many active-duty Marines — what really happened. According to a wave of messages Schueman received, the rumors came from a relatively routine training exercise at Twentynine Palms, one of the Marine Corps' primary training ranges.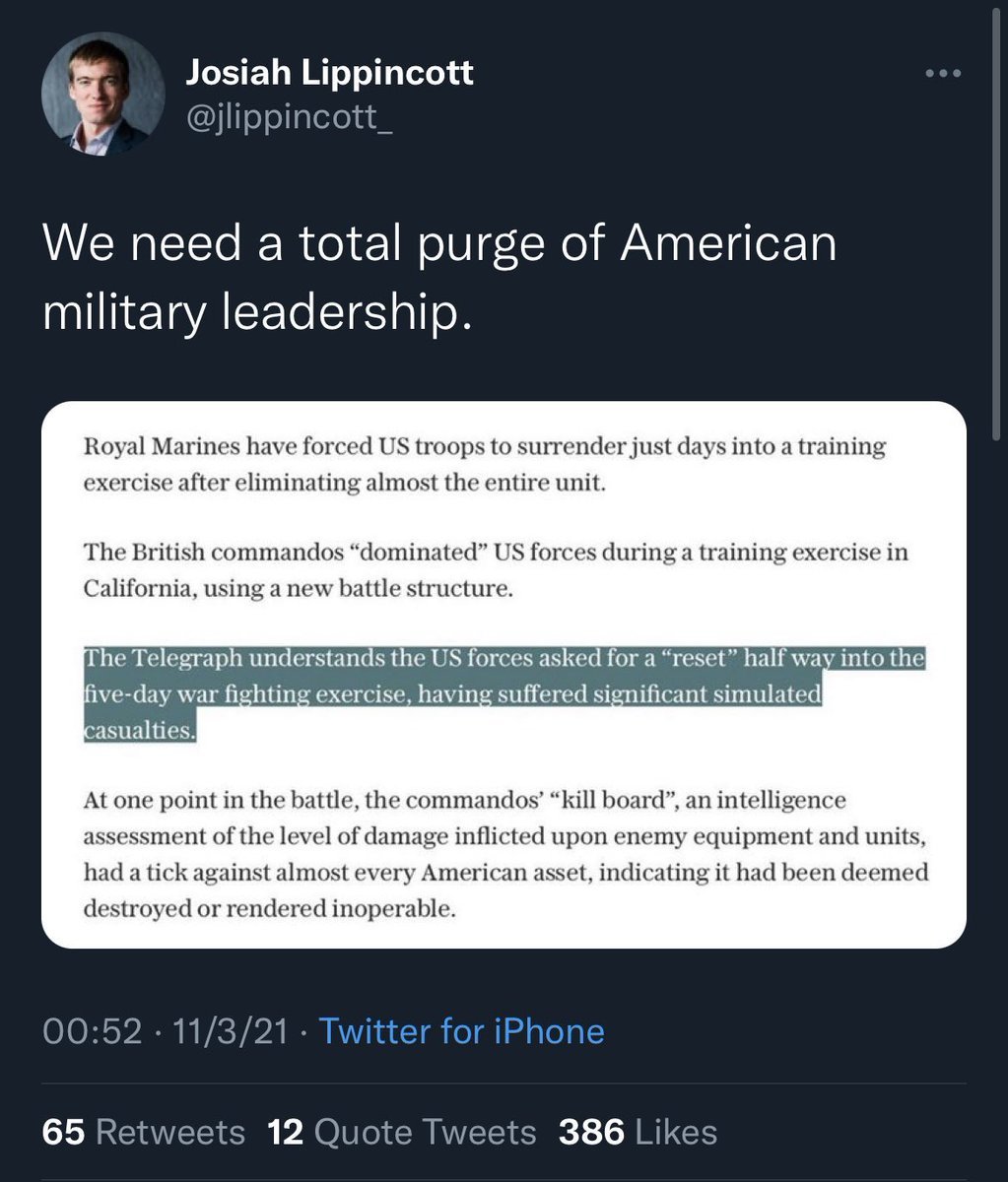 In the exercise, British Marines — along with Marines from MARSOC and a conventional US infantry battalion — played the role of defenders with rules in place to better simulate real-world scenarios. According to the statement from the Marines, "this exercise does not provide an opportunity to 'surrender,' 'keep score,' or 'reset.'"
Along with practicing conventional tactics, a large part of the exercise is to encourage unconventional methods to achieve victory. On this point, Schueman learned, the British were quick learners.
According to Schueman, a Marine who was an officiant in the exercise said that the Brits had placed store-bought trackers on vehicles to monitor the enemy's movements. They also purchased over-the-counter radio monitoring equipment that let them track the enemy command center. And Schueman said he had also been told the British — either in this exercise or another; his source wasn't clear — claimed to have gone to the Post Exchange on base and purchased US uniforms, then used them to walk into the US-run headquarters to listen in on mission briefings.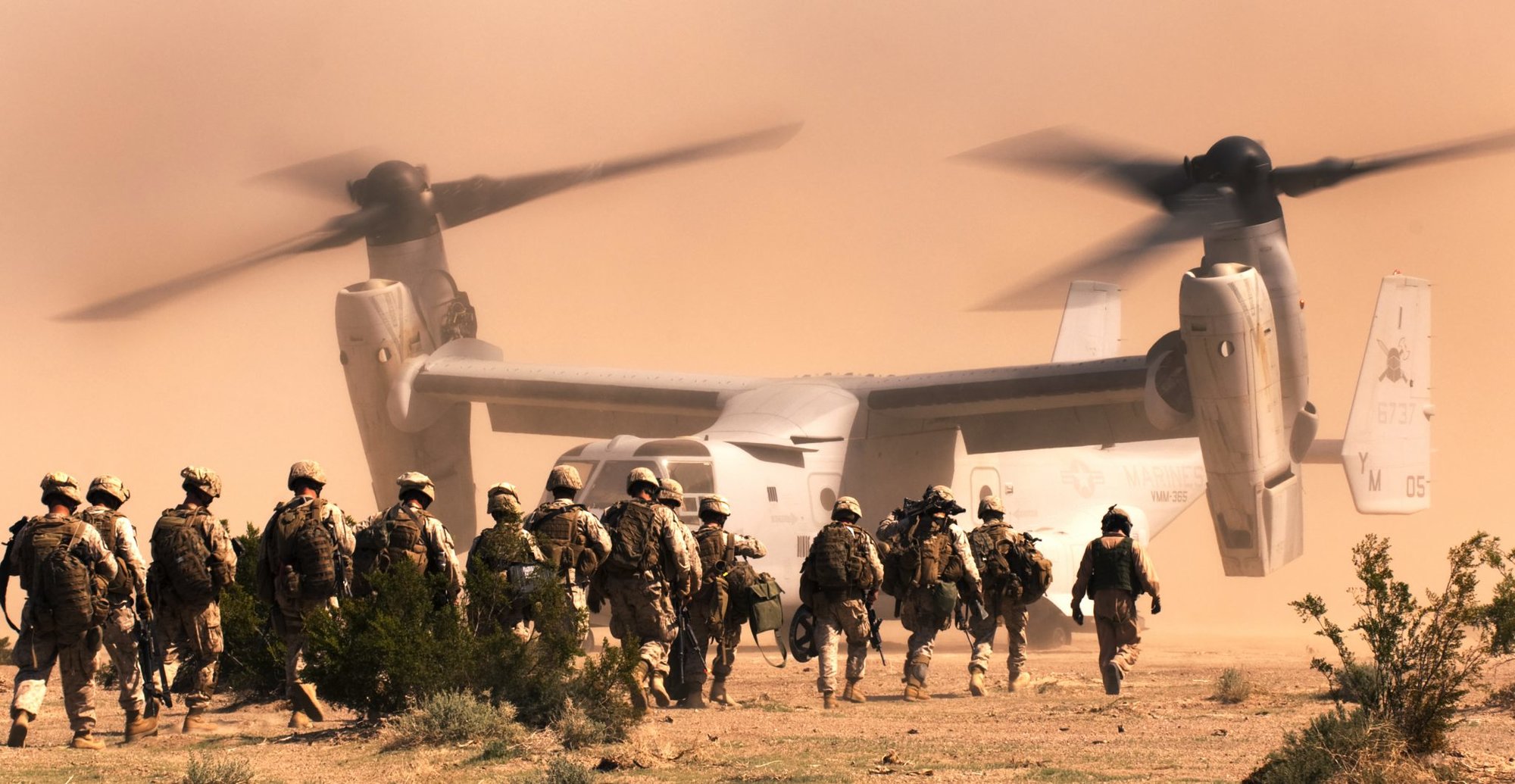 On the other hand, a Marine F/A-18 pilot who reached out to Schueman said the Brits spent the better part of their time sitting down and eating chow in a mock city used for urban warfare exercises (it was unclear how the pilot may have observed this behavior from 10,000 feet).
Schueman said it was important to note that the British units were embedded with US Marines throughout. "Any of the Brits' success was part of a team, so it wasn't like it was the British versus the US; it was the US vs another US team," Schueman said. "You can't isolate their success because their adjacent units were Marines."
Some of the Marines who reached out to Schueman were battalion-level leaders who said the exercise went well. The training is designed to pin one conventional force against another as the Marine Corps adapts its training and global focus away from wars like Afghanistan and Iraq and instead turns to global threats with larger, conventional armies. Still, working with the Marines was an eye-opener for the Marines.
"The Brits were definitely part of that humbling experience and hopefully those battalion leaders take those lessons back and get better," Schueman said. "I'm getting lots of messages from company XOs and platoon commanders who were saying it was a pretty good exercise."
Read Next: