A video recently posted to the popular news aggregation site Reddit shows a group of Marines laying waste to a large field of marijuana with flamethrowers.
Join the Marine Corps — because smoking just one joint is for pussies.
The video purportedly takes place in 1957 just outside of Chicago, which checks out, considering the old-timey narrator, black-and-white video, and the fact that three armed men are lighting up $4 million worth of weed with flamethrowers. Oh Chicago, don't ever change.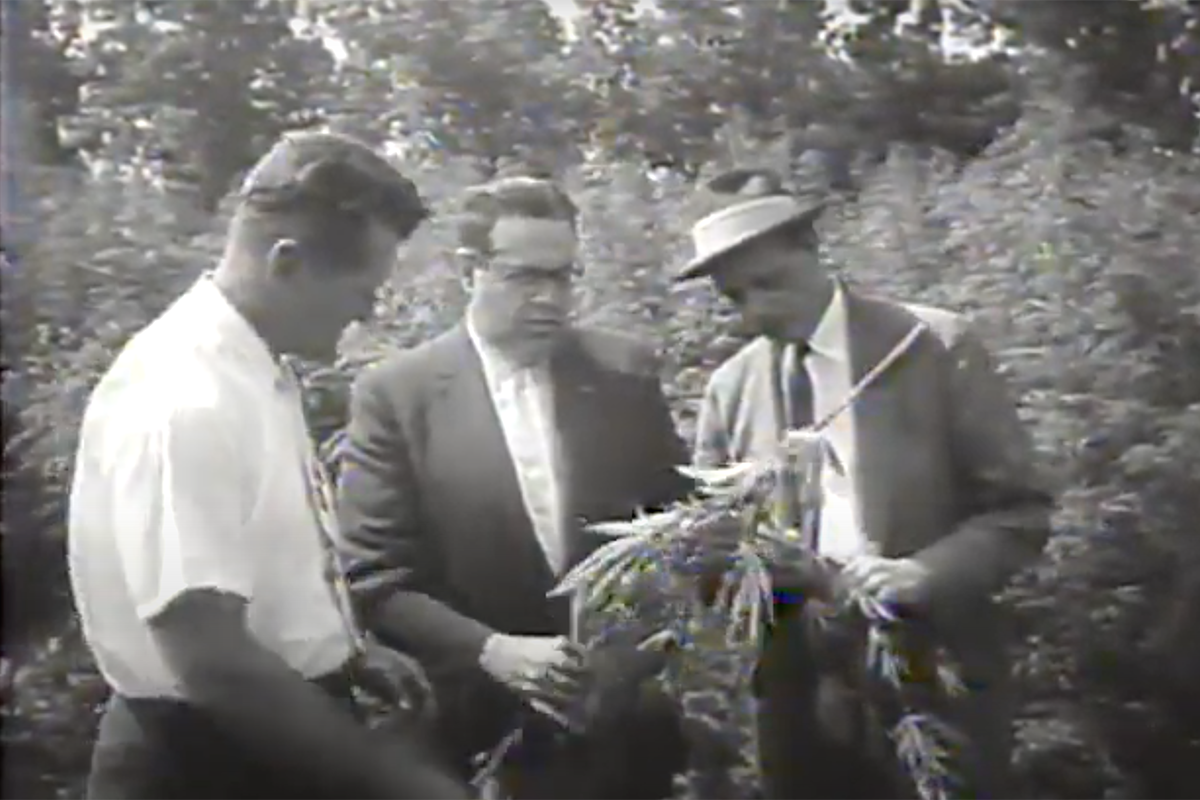 Speaking of Chicago, this may have been the only day in the city's history that someone wasn't brutally murdered. Or maybe someone was, and the victim was just too high to realize it.
"Am I dead or just really, really high? Guess I'll just have to wait and see!"
Judging from this video, the tasks handed to service members back in the day were way cooler than what they get stuck with now.
Grunts back then were apparently called up for really fun shit like LSD spelling bees or leaf-blowing mountains of cocaine. The best tasking I ever got was driving around the commander, which didn't involve nearly as much LSD and cocaine as you might think. I whooped his ass at spelling, though.
Marines burn a field of marijuana outside of Chicago, 1957 from OldSchoolCool
The amount of marijuana those Marines burned all at once is staggering. Adjusted for inflation, $4 million in 1957 is equal to more than $41 million today. $42 million worth of marijuana is enough electric lettuce to kill Willie Nelson or make Hilary Clinton cool.
You know damn well those Marines were having the time of their lives, though, and that there's no way any of them gave a competent debrief after the fact. Just imagine how that AAR went.
"Well, sir, we started out burning the plants as instructed, but shortly after, I ordered my Marines to stop firing when I heard mariachi music coming from the field. Once I realized that it was in fact the plants just trying to trick us, I tickled the belly of the small dragon I was wielding to encourage it to continue spewing its magical fire on the newly sentient plants. About 15 years later, we finished the task, and I ordered the men onto my spacecraft where we stopped off at Jupiter for 36 Chicago-style deep dish pizzas before returning to base. All in all, a successful mission."
Read Next: