Fewer than 700 sailors out of the Navy's nearly 350,000 members were unvaccinated at the service's COVID-19 vaccination deadline Sunday, Nov. 28 — the best rate among any military service.
According to Navy officials, almost every active-duty sailor has received at least one vaccination shot, with 97% percent fully vaccinated and 99.8% percent at least partially vaccinated on Nov. 24. That means only about 700 sailors remain entirely unvaccinated.
By comparison, only 95% of Marines were fully or partially vaccinated as of a week ago, leaving approximately 9,000 Marines at risk of administrative separation.
"The Marine Corps recognizes COVID-19 as a readiness issue," Capt. Andrew Wood, a Marine Corps spokesperson, said in a statement to Coffee or Die Magazine. "The rise of the highly transmissible Delta variant and the speed with which it transmits among individuals have increased risk to our Marines and the Marine Corps' mission."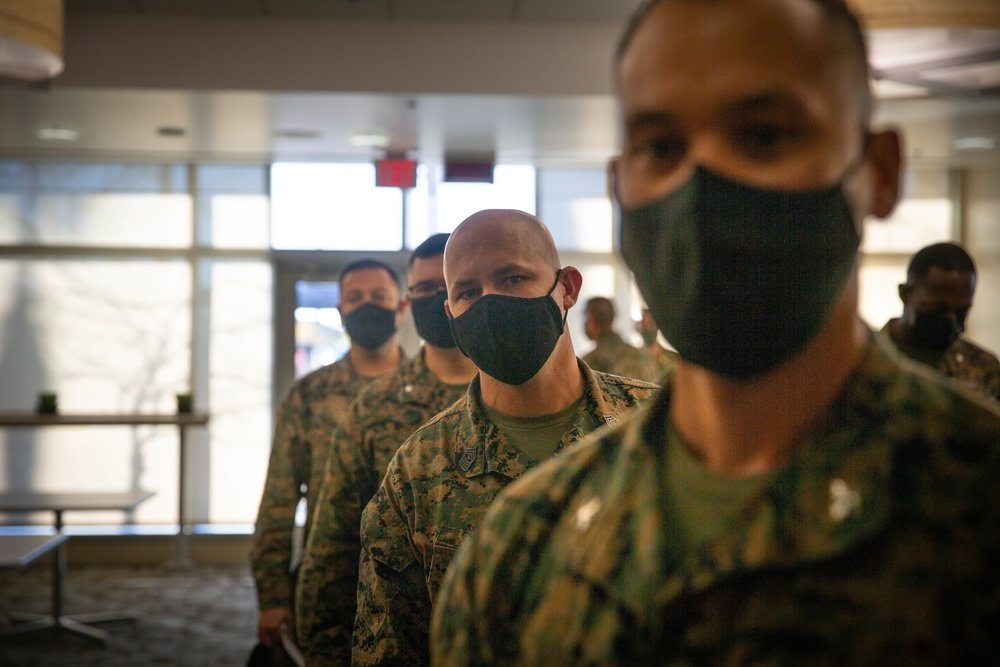 Currently, 316 Marines are under a temporary medical exemption, and 452 Marines have been granted a temporary administrative exemption. 14 Marines have been granted permanent medical exemptions. There have been 2,441 requests for religious exemptions. 1,902 have been processed and zero have been approved.
The most recent Marine guidance on vaccinations outlines what may now happen to unvaccinated Marines. The least favorable characterization of separation for both officers and enlisted Marines refusing the vaccine is "General (under honorable conditions)," except in cases where there are additional considerations that could make an officer's discharge other than honorable.
A general discharge would leave Marines ineligible for involuntary-separation pay and subject to recoupment of any special or incentive payments. They might also lose their GI Bill benefits. While in the separation process, Marines who have refused the vaccine cannot hold command assignments.
On Nov. 18, Secretary of the Navy Carlos Del Toro told reporters the Navy planned to treat the thousands of unvaccinated Marines "in a very respectful manner. We're going to try to find out what's their problem and hold up in getting the vaccine, try to counsel them the best we can, offer them an opportunity to change their mind with regards to the vaccinations.
"And if they don't, obviously, then they're not going to be able to continue serving in the Marine Corps."
Lt. Devin Arneson, a Navy public affairs officer, declined to compare and contrast the Navy and Marine Corps vaccine rates, saying, "We're going in accordance with the policy and pressing forward with that."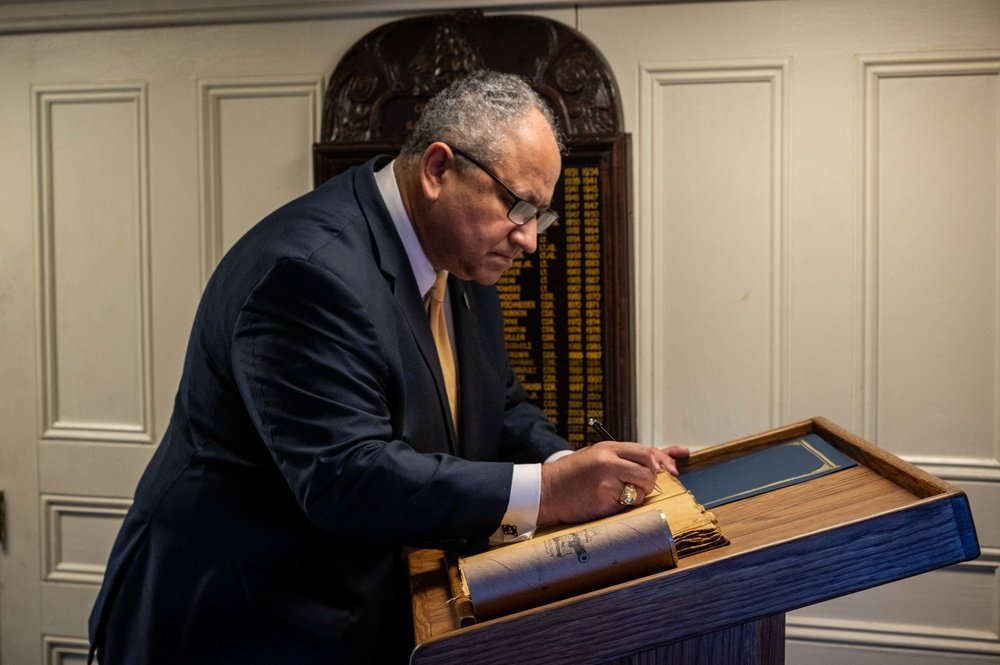 According to current Navy policy adopted Nov. 15, any sailors denied an exemption from the vaccine have five days to begin their vaccination series. If they do not, they face separation.
Officers will receive an adverse special fitness report, while enlisted members will receive an adverse special evaluation. In both situations, files will be noted as "member failed to maintain deployability or individual readiness standards by refusing the order to receive the COVID-19 vaccine."
Like under the Marines' guidance, sailors will be subject to general (under honorable conditions) discharge and could potentially lose GI Bill benefits. Unearned portions of special pay will be recouped.
The Air Force has already passed its vaccine mandate deadline, with 97% of active-duty airmen at least partially vaccinated by Nov. 2. The Army's deadline is Dec. 15.
Read Next: