Current and prospective Marines can now get inked from shoulder to toes, thanks to sweeping changes to the service's tattoo policy announced on the afternoon of Friday, Oct. 29.
The Marine Corps hopes the change will help get more people to join — and stay in — the service.
"The decision to change the policy came after a months-long review of existing regulations, which were believed to have an adverse effect on retention and recruiting efforts," according to a Marine Corps Facebook post announcing the policy change.
Previously, Marines were prohibited from having tattoos inside the mouth or on the head, neck, wrists, elbows, knees, or hands, with the exception of a single, small, ringlike tattoo on one finger.
Most of those restrictions are now gone. Under the new guidance, Marines may have tattoos anywhere except the head, neck, or hands. An exception remains for one ringlike tattoo on each hand.


Lower-arm tattoos, or "sleeves," cannot extend farther than the wrist bone.
Back and chest tattoos are okay under the new policy, as long as they can be covered by a "crew-neck t-shirt with no portion of the tattoo showing."
As in previous years, certain messages and images will remain off-limits. Drug-related, gang-related, racist, sexist, extremist, obscene, or "indecent" markings are prohibited.
Marines with tattoos or brands that fall outside the new guidance can request exceptions. But, officials wrote, exceptions "are not likely to be approved."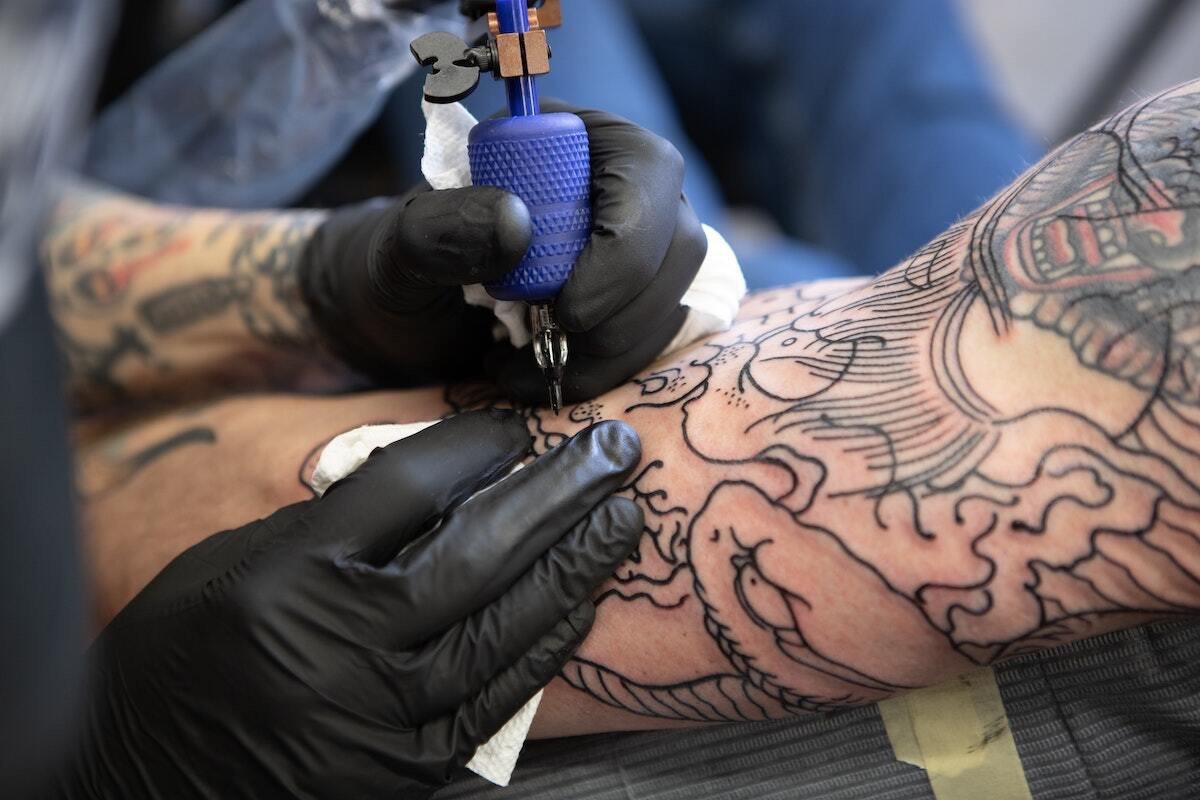 Rumors circulated this week that the rule change was imminent. In an interview with Coffee or Die Magazine, Devon Diffie said that the strict tattoo policy implemented in 2015 had affected his decision to leave the Corps.
"I think ink on a person doesn't dictate a person's personality or professionalism," Diffie said. "Only the character shown by a person's actions can depict that."
The new policy takes effect immediately.
Read Next: