The Marine Corps has issued an order prohibiting active duty and Reserve Marines from traveling to Ukraine, Belarus, and Moldova, where Russian operations against Ukraine may be ongoing.
The order, MARADMIN 138/22, issued in late March, bars Marines from traveling to any of those three Eastern European countries for personal travel. Marine civilian employees are "highly encouraged" to follow suit.
The Corps issued the order to ensure Marines were aware of the dangers surrounding travel, Marine Corps spokesperson Maj. Jim Stenger said.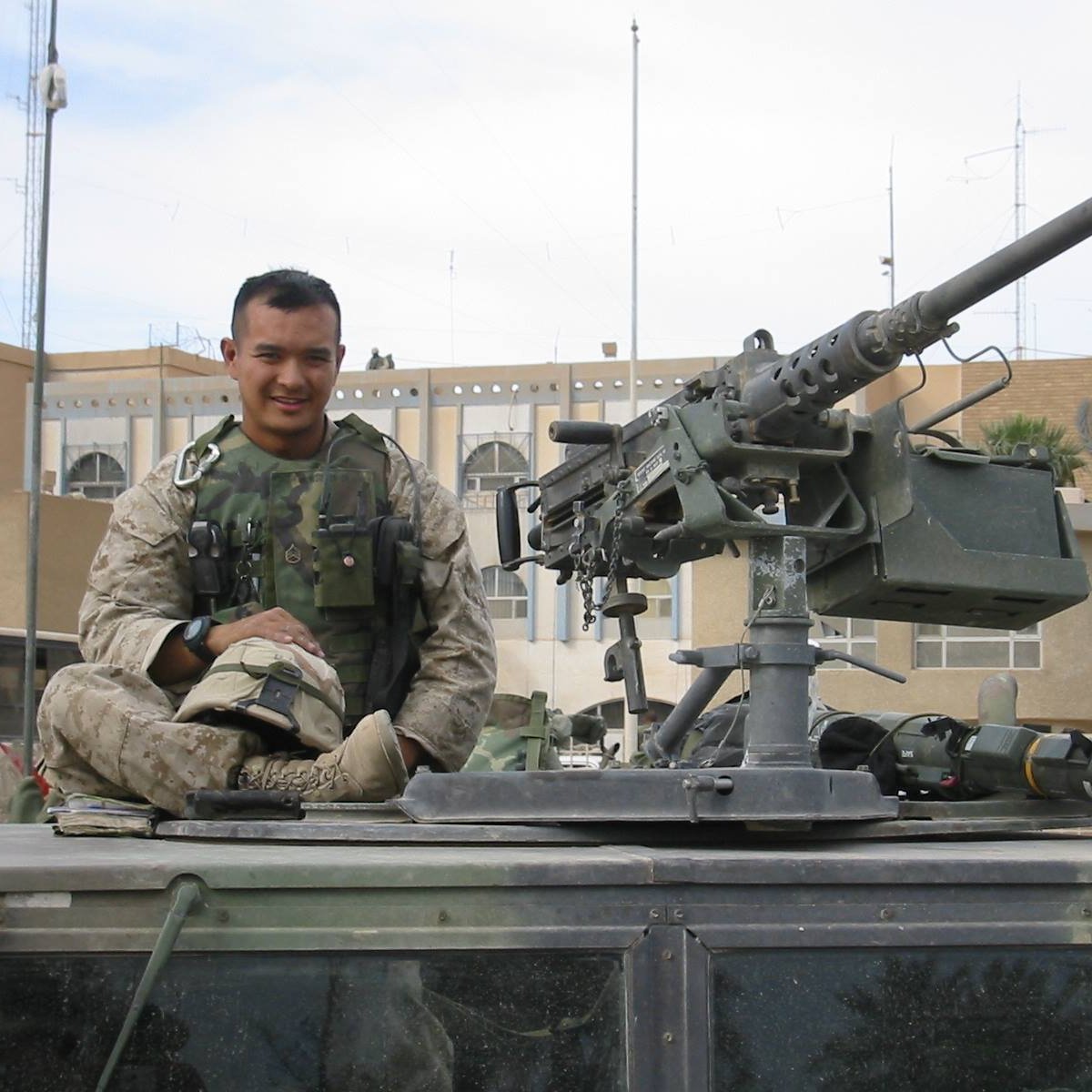 "The purpose of this message was to put into a MARADMIN similar language that already existed elsewhere in the form of a State Department travel advisory and a message authored by the commander of [United States European Command]," Stenger said. "I know I check MARADMINs more frequently than State Department travel advisories, so this was an attempt to communicate an important message to our Marines and Sailors directly."
A slew of US military-associated Americans have been active in Ukraine since the Russian invasion, some doing humanitarian work, others at least claiming to be closer to the front. Many are self-identified veterans who are not effected by the order.
One Marine vet who has been active in Ukraine is Quan Nguyen, a former infantry Marine. In several interviews, Nguyen said he saw in Ukraine a memory of his early life, when his family fled Vietnam and he spent time in refugee camps before arriving in the US.
He and a partner, another former Marine, have traveled to Kyiv and formed Task Force 824 — named for the date Ukraine became independent from the Soviet Union, Aug. 24, 1991 — to provide humanitarian supplies and assistance inside Ukraine.
"I was born in Vietnam, in Saigon, '72. I saw the fall of Saigon. I remember getting shelled. Getting rocketed, tanks rolling through the streets," Nguyen said on the Independent Americans With Paul Rieckhoff podcast. "But we were in refugee camps for a while, almost a year, and I remember how horrible the conditions were — rats running around."
Nguyen said he'd had a chance to go Kabul during its fall for work similar to what he's doing now, but he chose not to and now regrets it.
"Talking to these people almost makes me think of the journey I and my family went through," he said.
Other veterans have, via social media, chronicled what they say is time on the front lines. This group includes Army veteran James Vasquez, who currently has more than 260,000 twitter followers.
Some of his clips show burning remnants of armored vehicles, while others show him on patrol with Ukrainian forces.
Read Next: