Another one bites the dust.
The Marine Corps has canceled a planned multiyear, experimental program geared toward prepping Marines to fight in complex urban terrain, underscoring a broader pivot toward littoral combat reminiscent of America's so-called Pacific Ocean "island-hopping" campaign during World War II.
Launched in the summer of 2019 and slated to last for five years, the Marine Corps' Project Metropolis II evaluated new tactics and technologies for their utility in combat within cities and dense urban terrain, as well as underground. The project, barely a year old, was the offspring of a push by senior leadership to prepare Marines to fight in complicated urban environments against more technologically sophisticated adversaries than Marines have faced in the counterinsurgency wars in Iraq and Afghanistan.
The move comes only days after the Army announced it was shutting down its Asymmetric Warfare Group and Rapid Equipping Force — two organizations that leveraged lessons learned from combat over the past 14 years to help prepare the Army for future conflicts. The twin closures were part of what the Army says is a reprioritization of personnel and resources to the "operational force" in preparation for a new era of military threats from "near-peer adversaries" such as Russia and China.
Similarly, the Marine Corps is in the midst of a top-to-bottom evolution to match the modern Chinese threat. That effort is pivoting the Marines back to their bread-and-butter combat mission — littoral warfare.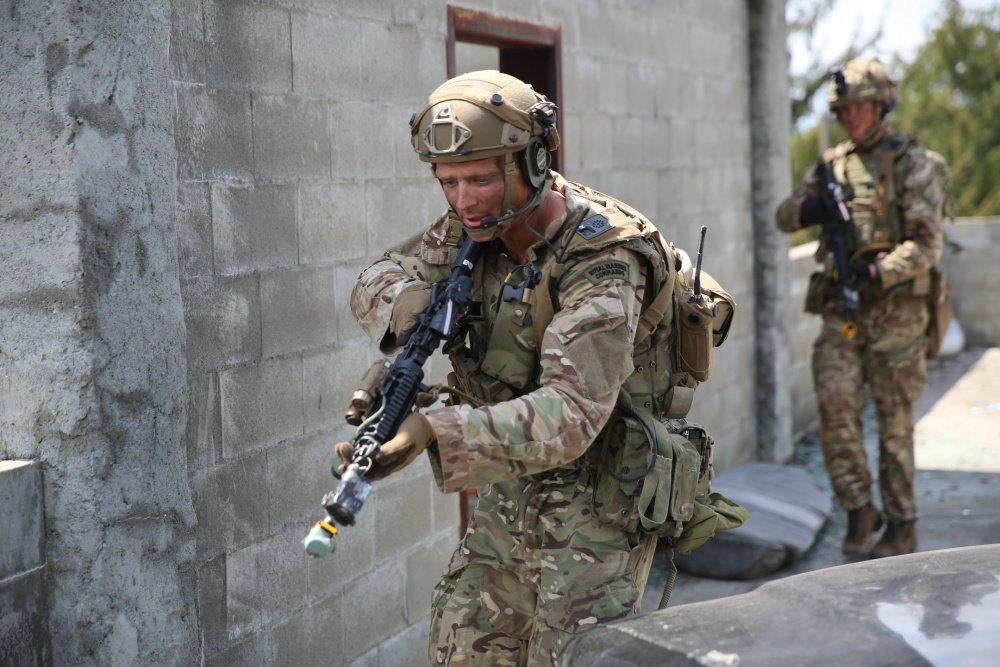 After two decades of counterinsurgency wars, all branches of the US armed services are evolving to face the threats posed by China and Russia. The creation of the US Space Force, as well, reflects the changing nature of national security threats faced by the US in this new era of warfare.
Yet, some military experts warn that a myopic focus on preparing for high-end wars with China and Russia, in which resources are steered toward new technologies like AI at the expense of other "old school" capabilities, might leave the US armed forces unprepared if its adversaries revert to so-called gray zone tactics, which require forward-thinking, flexible solutions.
"The loss in Project Metropolis is very shortsighted. Did it really cost the US Marine Corps that much money to allow it to finish its five-year plan? I doubt so," John Spencer, chair of urban warfare studies at West Point's Modern Warfare Institute, told Coffee or Die Magazine.
The Marine Corps Warfighting Laboratory is currently experimenting with a new Marine littoral regiment formation, which is geared toward a war in the Pacific against China in which Marines would fight from small islands and atolls to support naval operations. This new combat formation will include a combat team, a logistics element, and an anti-air battalion — a light and agile composition that reflects the nature of Chinese threats in the Pacific theater.
The Marine Corps Warfighting Laboratory's decision to cancel Metropolis II is, in part, meant to divert more resources to research focused on developing the Marine littoral regiment concept.
"The Marines appear to not have pivoted to the Commandant's vision of a new Corps, but about-faced toward a myopic ideal of future war," said West Point's Spencer. "Where is the balance? Where is the diversification in readiness for multiple environments? Where will combat occur that will not have an urban aspect?"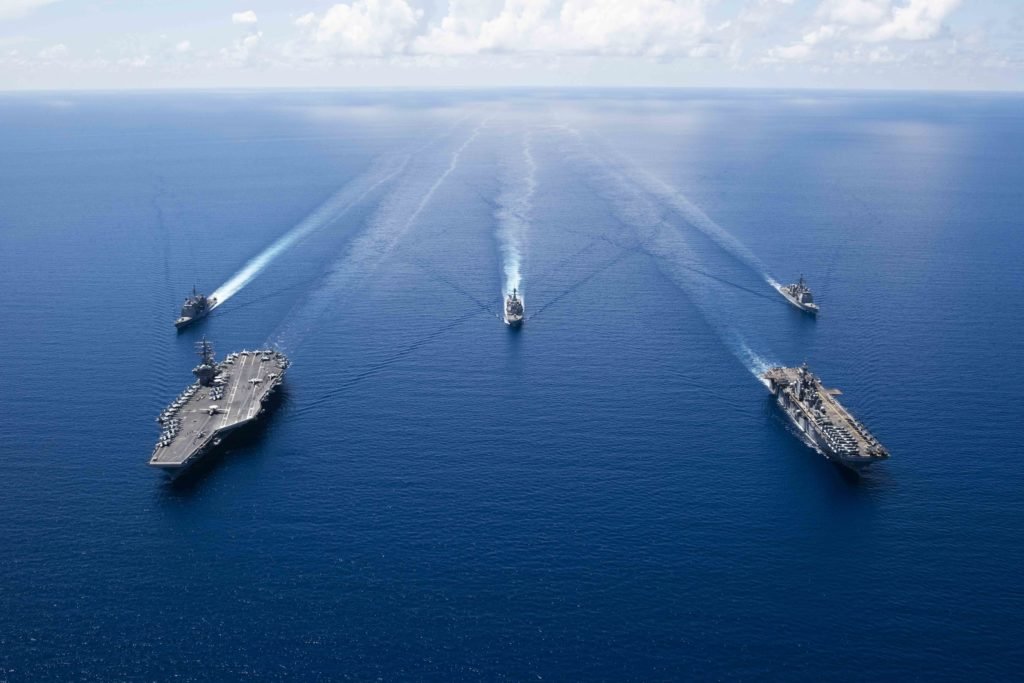 Marine leaders say there's a renewed focus on long-range precision fires, advanced reconnaissance capabilities, and cyberwarfare. Those priorities clearly underscore the stark differences between the projected nature of combat against China and what the past several generations of battle-hardened Marines have experienced on the battlefields of Iraq and Afghanistan.
To that end, the Marine Corps recently announced it was shedding its tank force, and discussions are underway about the utility of the branch's long-range artillery, as well.
Metropolis II was a revamp of the three-year-long Metropolis I project, which began in 1999 and stemmed from the first Urban Warrior program in the late 1990s. After the 2016 Marine Corps Operating Concept named dense urban terrains as a future warfare challenge, Project Metropolis II was conceived to prepare Marines to fight in this domain — including, like the Army's Asymmetric Warfare Group, a focus on subterranean warfare.
"Small organizations tend to be very effective at thoughtware and cheap in comparison to large defense programs," John Kuehn, Fleet Admiral Ernest J. King professor of maritime history at the US Naval War College, told Coffee or Die Magazine.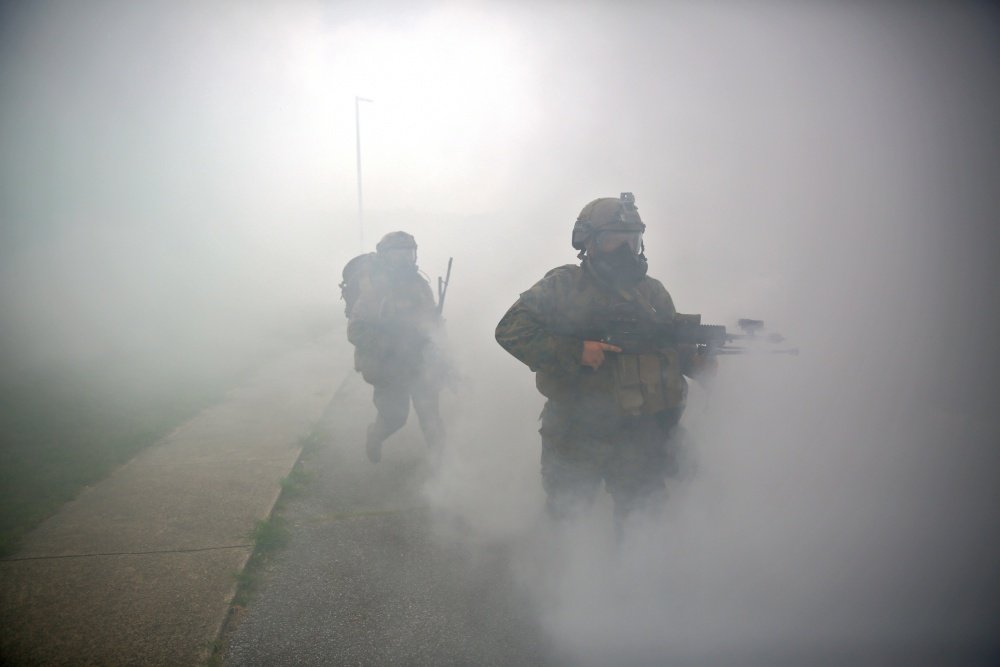 Although the Metropolis II project was only in action for about a year, it ran several experiments that led to some valuable lessons learned for the great power competition era. For one, against a modern, near-peer adversary, urban combat takes on a totally different character than in counterinsurgency campaigns such as the wars in Iraq and Afghanistan.
The advanced electronic warfare capabilities of adversaries like China and Russia make camouflaging one's electromagnetic emissions a necessity. An errant radio broadcast, for example, even if it's encrypted, could broadcast a Marine's position to an adversary and invite indirect fire or an airstrike — a potentially fatal oversight.
Also, the constant air power support to which US Marines and soldiers became accustomed in Iraq and Afghanistan will likely not exist in combat against a near-peer adversary. In short, US soldiers and Marines could easily find themselves on the weak side of the fight in the next war. And that's not a familiar place for Americans to be.
While the US armed forces are looking forward to high-end threats from Russia and China, the US still has troops deployed to counterinsurgency fights in Iraq, Afghanistan, Syria, and various African locations. The Pentagon, for its part, recently released an unclassified summary of its Irregular Warfare Annex to the National Defense Strategy, underscoring that the US armed forces should not let irregular warfare skills atrophy amid the broader refocus on great power competition.
"It just boggles the mind," Spencer said, adding: "[Project Metropolis II] would have provided critical insights into equipment, manning, and tactics to succeed in any future urban setting. The results could have been shelved but then quickly used if — really when — the next major urban conflict appeared. Now Marines, and, by association, Army forces will be forced to adapt with less knowledge, and less awareness of the challenges and solutions."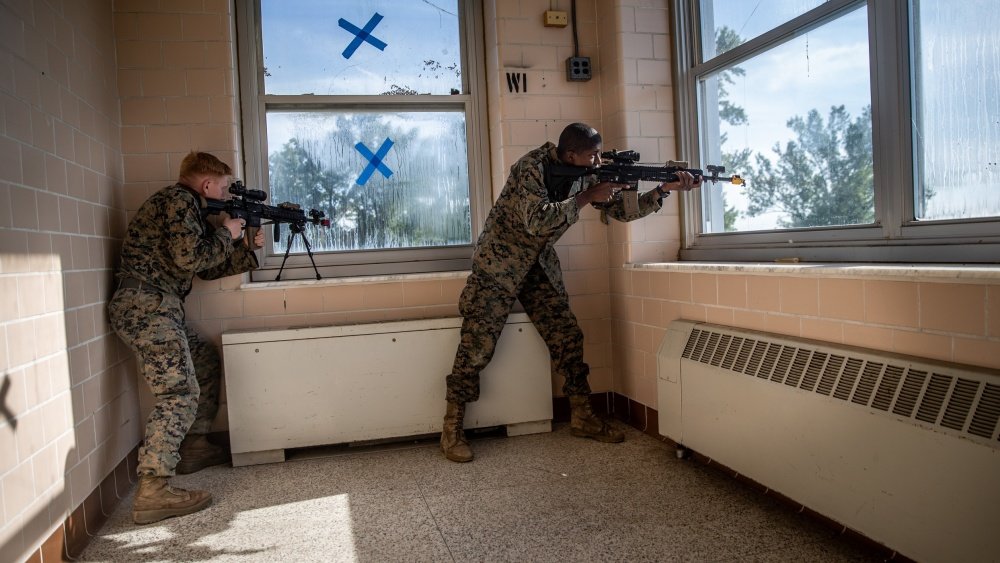 During the "island-hopping" campaign of World War II, US forces leapfrogged across the Pacific, battling the Empire of Japan for strategic advantage on remote islands that few Americans had ever heard of before the war.
Today, those same islands are once again on the fault line of clashing civilizations. And the lesson from World War II remains clear: Strategic control of the Pacific Ocean hinges on who controls those remote atolls and islands. In this new era of strategic competition those remote spits of land will be equally as strategically important for the placement of US missiles capable of striking Chinese forces.
According to the Defense Department's 2019 Indo-Pacific Strategy Report, China "seeks Indo-Pacific regional hegemony in the near-term and, ultimately […] global preeminence in the long-term."
Highlighting the region's newfound importance to the US, the White House National Security Council recently created the new position of director for Oceania and Indo-Pacific Security. And looking forward, the Pentagon is set to beef up the US military's presence in the Indo-Pacific, taking advantage of existing partnerships and developing new ones to pre-position US forces and equipment.
The Marine Corps has maintained a rotational force based in northern Australia since 2012, underscoring America's long-term commitment to safeguarding the region, according to Pentagon officials.