KYIV, Ukraine — Mariya Moskalenko's last memory of a somewhat ordinary life was Feb. 23, the day before Russia's full-scale invasion of Ukraine began. Working in Kyiv as a business analyst, she caught a train to her home in the Central District of Mariupol.
"I understood it was a critical situation, but I needed to see my parents and younger brother, and I worried it would be the last time I would see my native town, the place where I was born," Moskalenko said, tearfully. "I remember what a cool and beautiful day it was, taking a walk with my father by the sea, laughing."
Just more than two weeks later, Mariupol is now known around the world as a city under siege of the Russian army. Russian bombs struck a children's hospital on Wednesday, March 9, sending dozens of pregnant women and others carrying infants stumbling into the streets or carried on stretchers. Reports of mass graves are leaking out of the city, and residents live in dark and heatless bunkers as the Russians have closed in.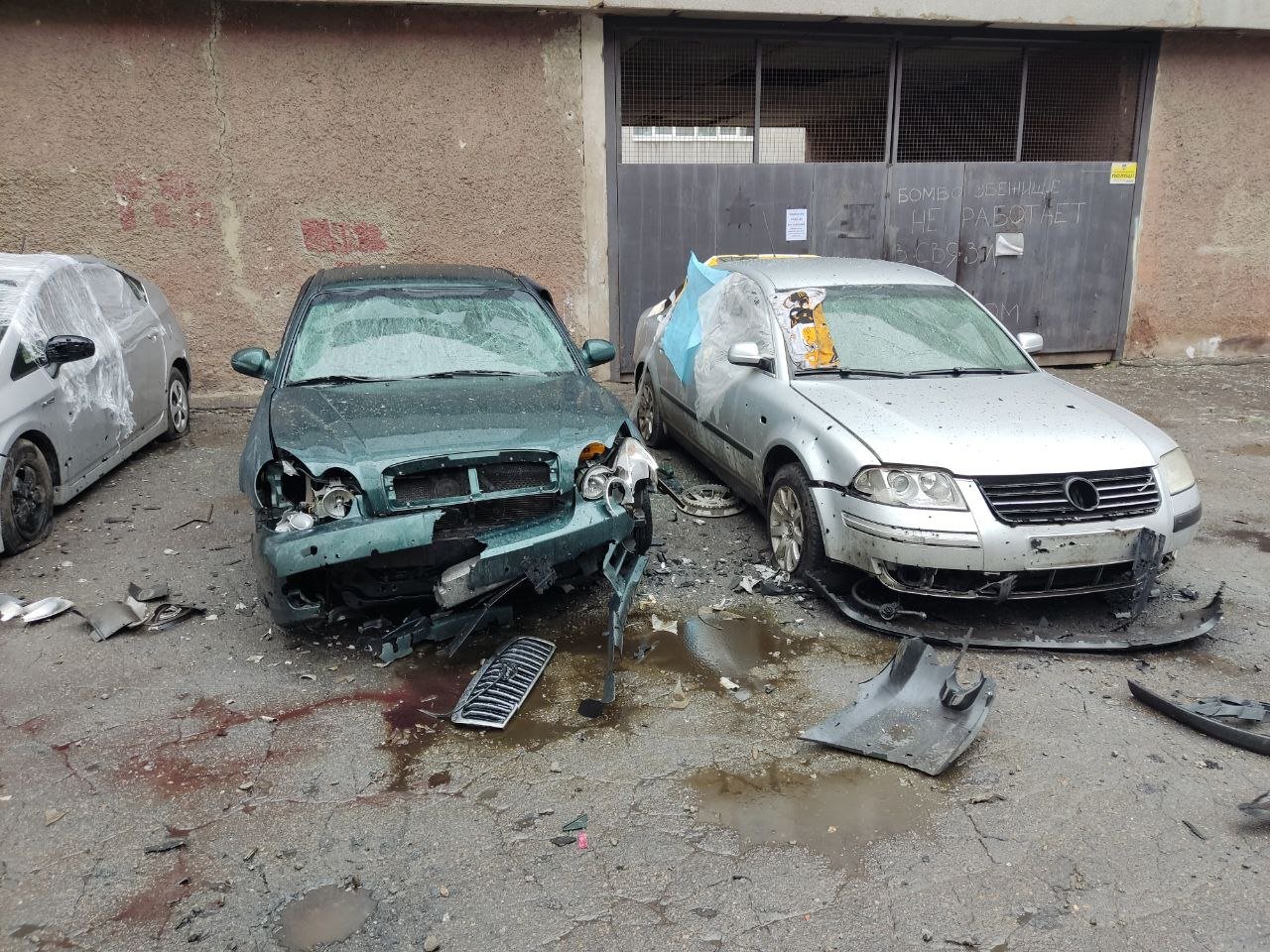 Moskalenko escaped this week, barely, and spoke to Coffee Or Die Magazine about the ordeal.
The morning after Moskalenko arrived back in Mariupol, the city was covered in crusty ice and drab light. A friend called with news: The Russian invasion had begun. Mariupol was an early target. Unlike the battles around Kyiv in Ukraine's north, Russian forces have advanced steadily in the south, with well-prepared troops and supplies streaming out of Crimea and Donetsk, using well-established trade routes along the Sea of Azov to quickly reach coastal cities like Mariupol.
Mariupol was hit from the land, sea, and skies. Though the war was predicted and planned for and came after weeks of Western intelligence warnings, it still was a massive shock when it erupted.
"I was petrified and in disbelief," Moskalenko said. "Straightaway, my father went to the gas station because he knew there would be a deficit. I was trying to understand what to do next, trying to support my family and volunteer and bring medicines to the people."
Two weeks ago, the southeastern Ukrainian port city in Donbas was home to some 430,000. But 13 days of constant pummeling has prompted hundreds of thousands to flee, with an estimated 200,000 trapped inside the rubble and ruins. Over the weekend, Russian forces increased their shooting and shelling as they attempted to surround the fragile city — severing sanitation, electricity, communication towers, and urgent medical supplies. Water supplies were also cut off, leaving scores at risk of dehydration and compelled to drink from the heavily contaminated Kalmius River.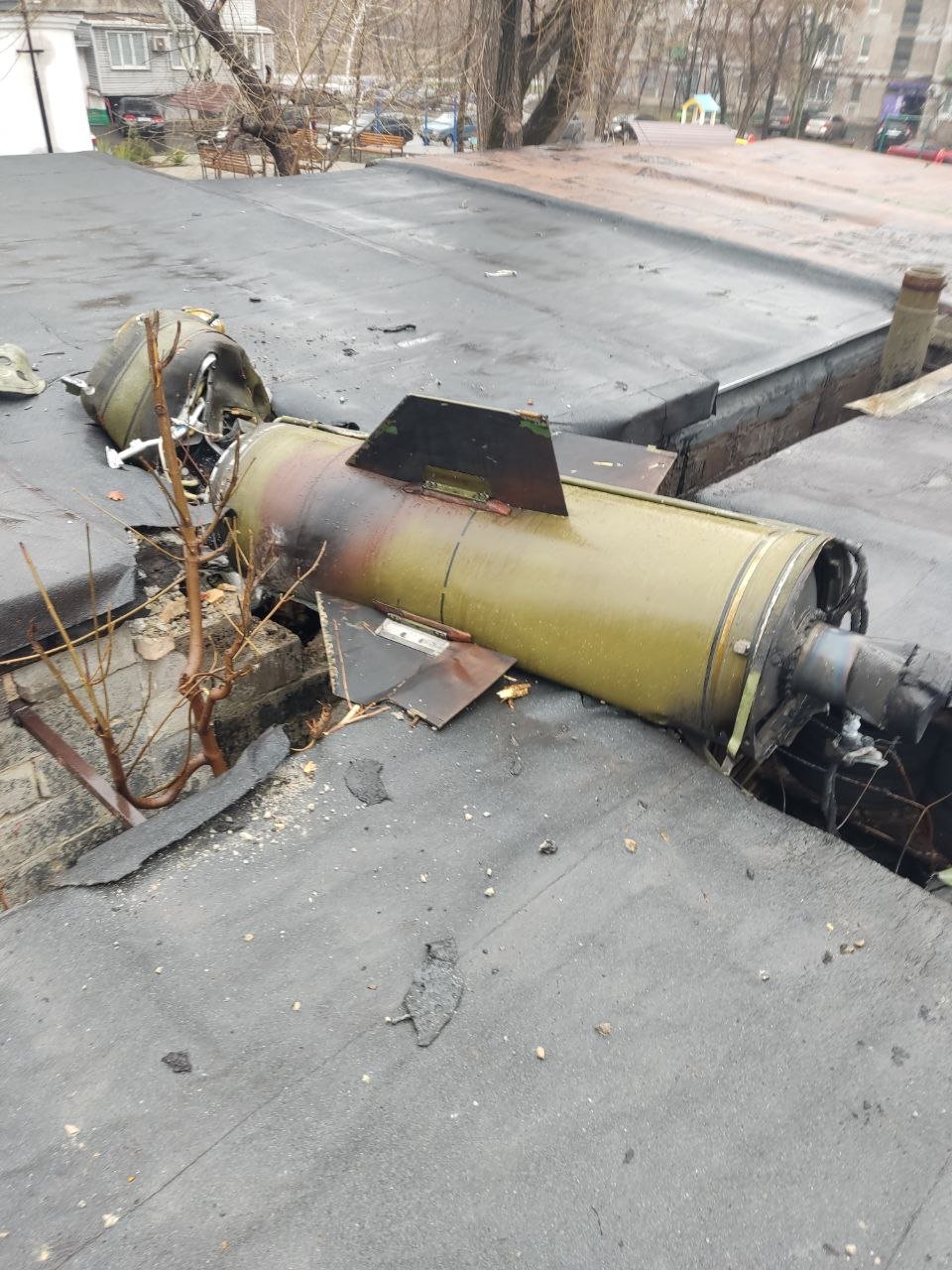 "I was trying to get medicines in for people, but nobody could come to Mariupol," Moskalenko said. "We had light and water until March 2, and that is when we were shut down totally. We slept in the total darkness, hearing nothing but the shelling above. I could not eat or sleep. I could not believe this was my life, like a nightmare. My body was frozen."
But the more bombs that rained down, the fewer air raid warnings there were inside the embattled city. Moskalenko thinks it became too constant, too uncontrollable for the government systems to keep up. As the days unfolded, her hometown was plunged into a scene reminiscent of an apocalyptic movie: naked buildings hollowed by relentless bombardment, dead bodies on the street, mangled livelihoods, and terrified children running with their parents to the nearest shelter below ground.
Then, late last week, a missile smashed into a nearby school, killing a 16-year-old boy who was a peer of her younger brother, leaving a crater in the backyard. It was at that moment that she knew home might never be safe again, or at least not for a very long time.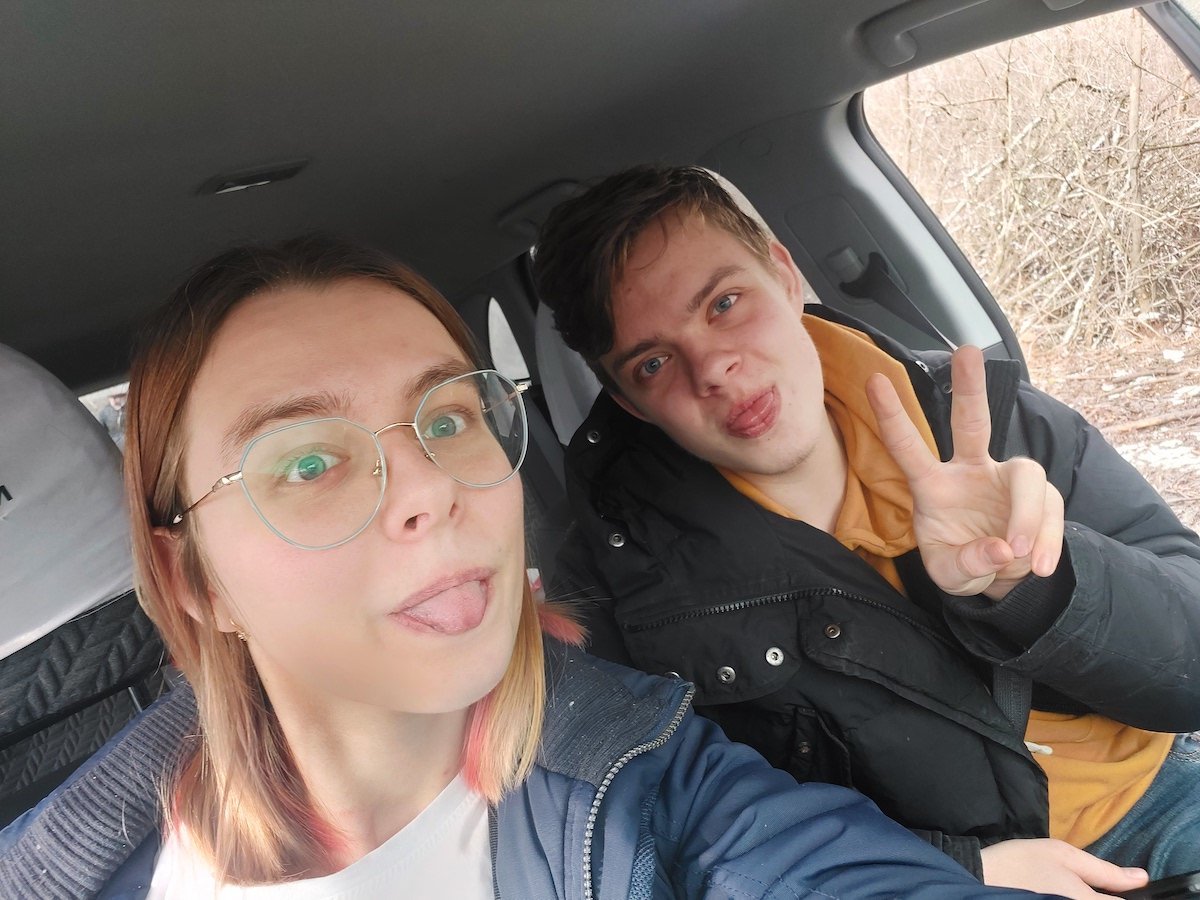 Then her family made a heartbreaking choice.
"I woke up Saturday, and my parents agreed that I needed to leave with my brother," Moskalenko said. "I have a driver's license but no experience driving, and suddenly my parents gave me their Mitsubishi and told me to go while I can."
She had nowhere to go, but without any driving help or guidance, Moskalenko and her brother set out on the pockmarked roads heading west. After once being turned around by Ukrainian forces who said it was not safe to go, she tried again, this time passing through Russian-controlled checkpoints along the way.
Moskalenko remembers the terrifying Russian tanks lined up along the roadside and the white tape wrapped around the soldiers' left arms as they checked her documents and belongings gruffly.
"That was the scariest part. When you look at them, you see they are like killing machines; I don't know how to explain it," she said. "The guy searching our car had the smile of a wolf. He said that he is not Russian, but from Donetsk."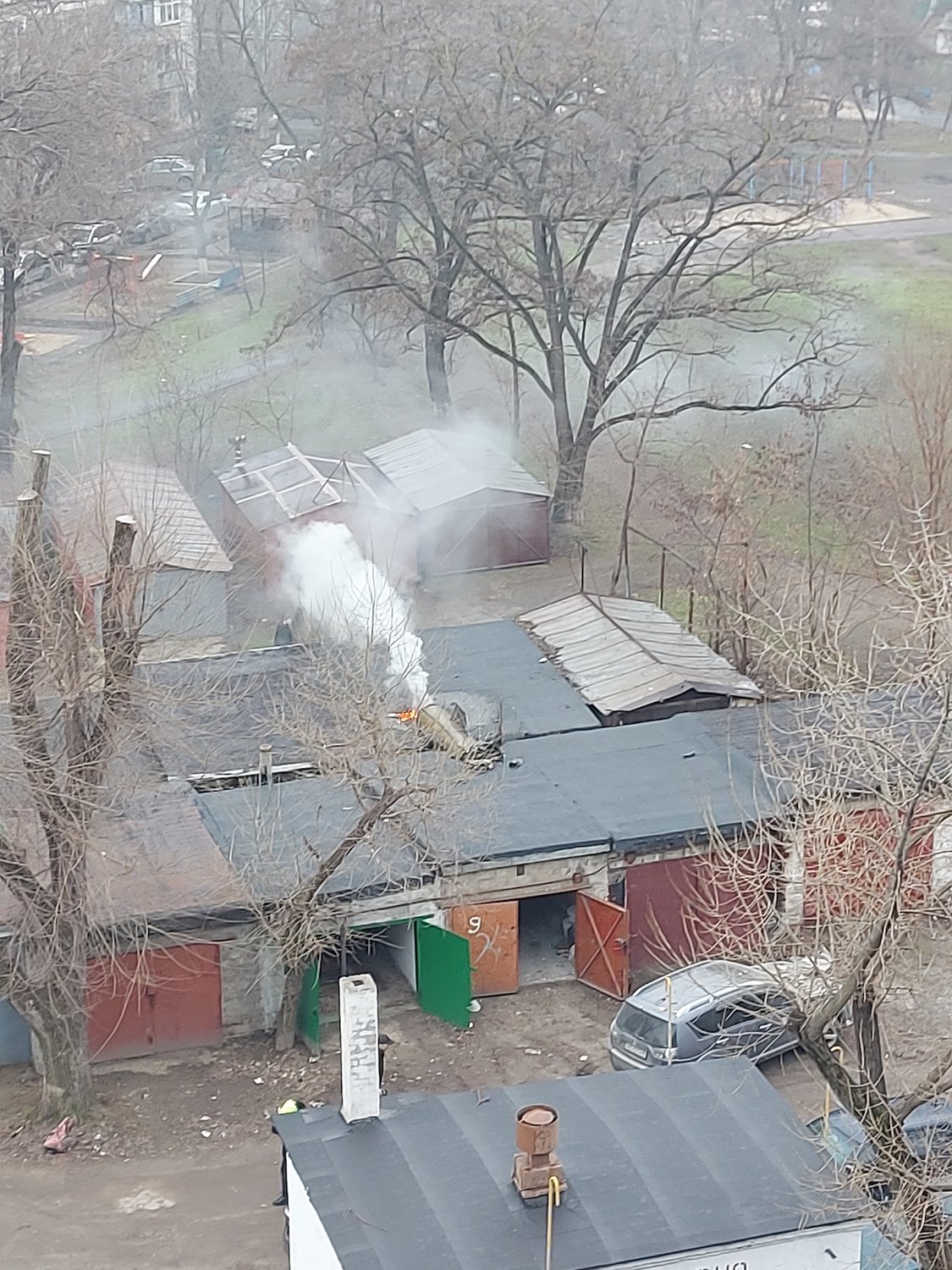 The city of Donetsk, about 70 miles north of Mariupol, has been under the occupation of Moscow-backed separatists since 2014 when the war in Ukraine first broke out.
"I felt relief when I finally came to a Ukrainian checkpoint again; I saw humanity in their eyes," Moskalenko said. As she drove, she weaved through back village roads through the dead of night.
More than 20 hours later, she and her brother rested in the home of friends for a few hours before striking out on a 23-hour journey to the relative safety of the Carpathian Mountains in the country's west — the equivalent of driving across the entire state of Texas, from Galveston to El Paso. There, she waits and worries about what will become of her parents, who refused to leave.
Moskalenko barely remembers the expedition as she focused intently on snaking through the unknown with next to no driving experience, passing abandoned villages and clogged traffic of Ukrainians all desperate to run as far west as possible.
As a result of Russia's strategic move to establish a land bridge between Ukraine and the annexed country of Crimea, Mariupol is one of many Ukrainian cities on the verge of a humanitarian catastrophe. It remains to be seen how far Russia will go to obliterate the city's infrastructure, and whether Russian forces will follow the Putin playbook — seen in Syria, Chechnya, Georgia, and other places — of pushing those who remain to the brink of death before bringing in aid supplies.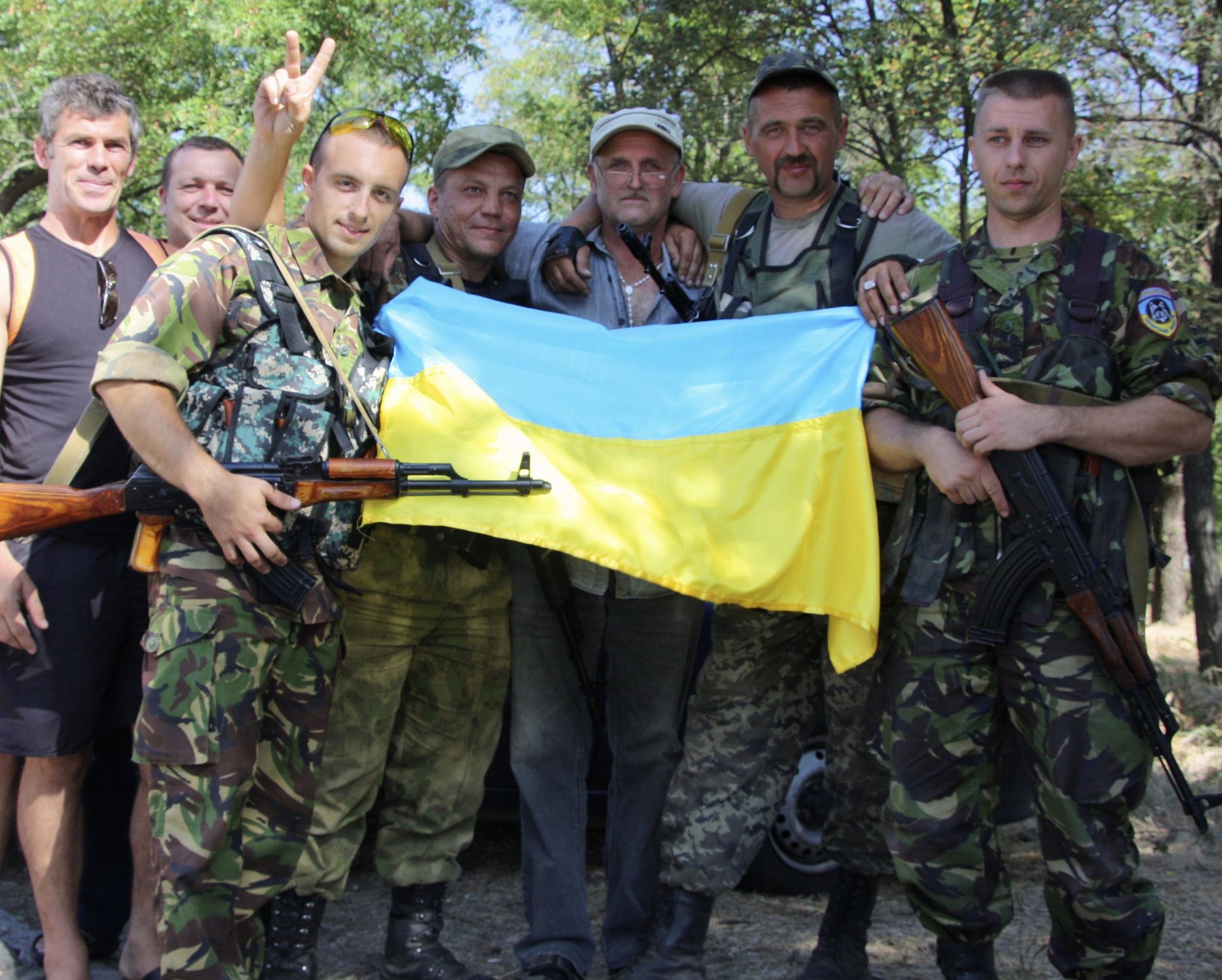 For much of this week, civilians in Mariupol have been unable to leave.
Several ceasefire attempts have failed, and even when convoys of cars and buses tried to follow the green corridors, Russian soldiers continued to wreak havoc. Civilians who tried to flee on their own came under fire as well.
Nevertheless, Moskalenko was able to connect with her parents via telephone for the first time on Wednesday, March 9. While they still lack electricity, heat, lights, and running water, they have banded together with neighbors to protect themselves from looters and unfamiliar, armed men on the streets. While humanitarian aid cannot reach Ukrainians in Mariupol, Moskalenko thinks that they are still in control of the city for now. Furthermore, the mayhem of Mariupol is rapidly spreading across Ukraine as Russian forces — stalled by heavier-than-anticipated resistance from Ukrainian forces — have resorted to increasingly brutal actions, including bombing schools, hospitals, residential buildings, and evacuation routes.
Still, Moskalenko's parents will not depart their home.
"My parents and their friends don't want to leave; they want to stay and save Mariupol," she said. "They will not let Russians occupy it. This is their hometown. It belongs to them, not the Russians."
Read Next: