KYIV, Ukraine — For more than three weeks, Russian forces have bombarded Mariupol, a Ukrainian port city of some 430,000 people. Russia's relentless shelling and airstrikes have persistently targeted civilians in a bid to break the city's will to resist.
Via text message and phone conversations, Coffee or Die Magazine interviewed four survivors of the Mariupol siege. All are now out of Mariupol and asked to be identified by their first names only. Their stories are horrific, tragic, and infuriating. They described an apocalyptic scene of relentless Russian airstrikes, rocket attacks, and shelling on civilian locations. They say bodies were left on the street because it is too dangerous to provide a proper burial. Most of Mariupol's residents spend their time in shelters and in basements. They emerge only briefly to seek out food, water, and elusive cell phone signals.
Those who have escaped say they will be forever scarred by what they endured and witnessed.
"This is hell," said 28-year-old Karina, who escaped Mariupol last week.
Mariupol officials estimate at least 2,300 civilians have died during the fighting, although the actual number is likely higher. Human Rights Watch estimates that more than 200,000 people are still trapped in the city. Mariupol's City Council said on Saturday, March 19, that Russian forces had forcibly deported "several thousand" residents to "Russian territory."
The four survivors who spoke with Coffee or Die are all native Russian speakers. From their accounts, it's clear they now possess a deep-seated animosity toward the Russian invaders who have exacted so much cruelty and suffering upon Ukraine's civilian population.
The following interviews have been translated from Russian and lightly edited for clarity.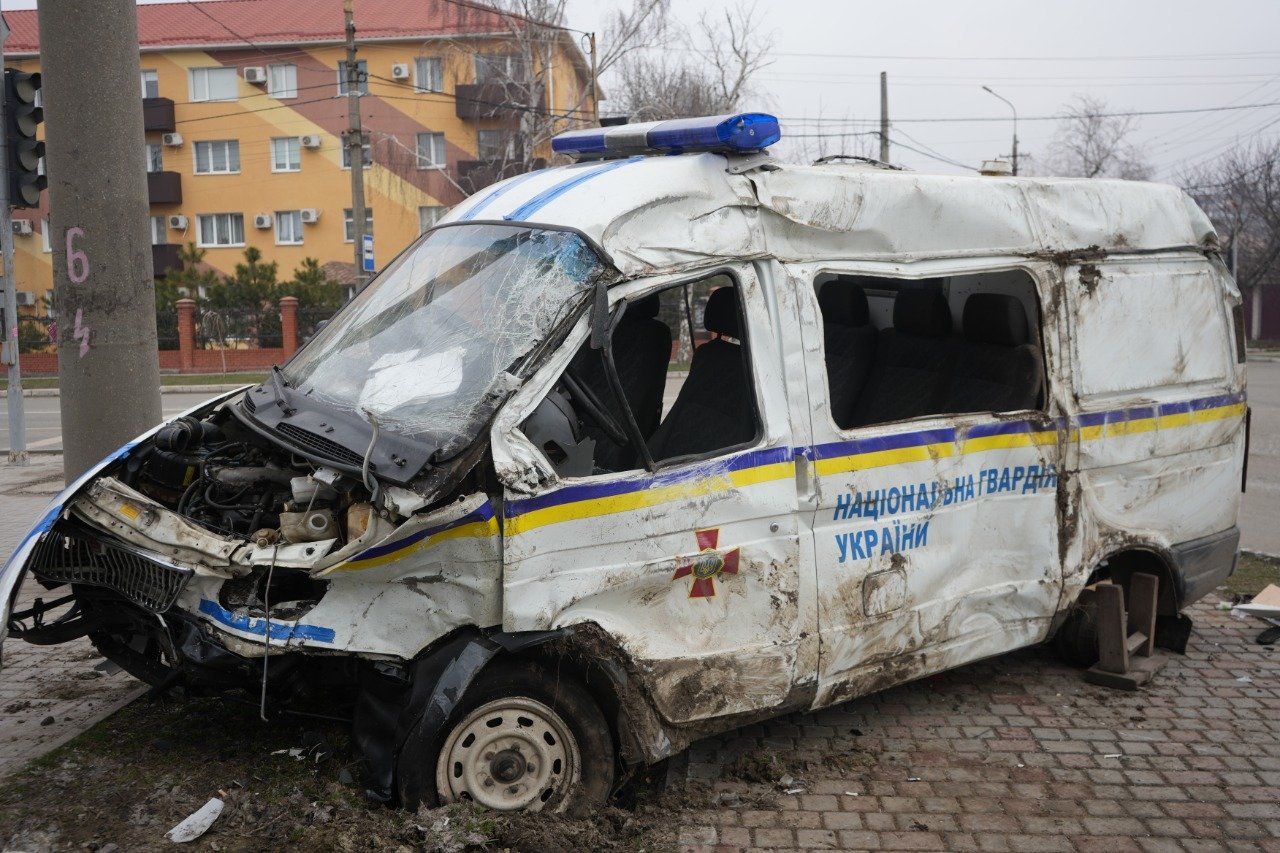 Stas, 29
From 2015 to 2017, I served in the ATO [Donbas war zone], first near Mariupol, then in the Luhansk region. During that time, I realized that I was tired of being afraid and I wanted to help Ukraine. This experience helped me make a quick decision on the morning of Feb. 24, when I woke up to the sounds of explosions.
I immediately gathered three friends and tried to find out how we can help the city. For Mariupol, the war is not a novelty, not a novelty; Russia has long terrorized the city … and we defended Ukraine from Russian "help."
On the first day of the war, we went to various authorities, but they didn't need our help yet, so we decided to join the partisan movement, and then the Ukrainian police.
At first, explosions were heard on the outskirts of the city, and only artillery was used. We were given a minibus to help deliver people to hospitals after the shelling. As soon as the shelling began, we immediately went to the places of impact and provided first aid to the victims before taking them to the nearest hospitals. The injuries were varying. For example, one 16-year-old girl had shrapnel stuck in her neck; we gave her first aid and immediately took her to the hospital.
I had to travel under shelling — who would do it, if not us?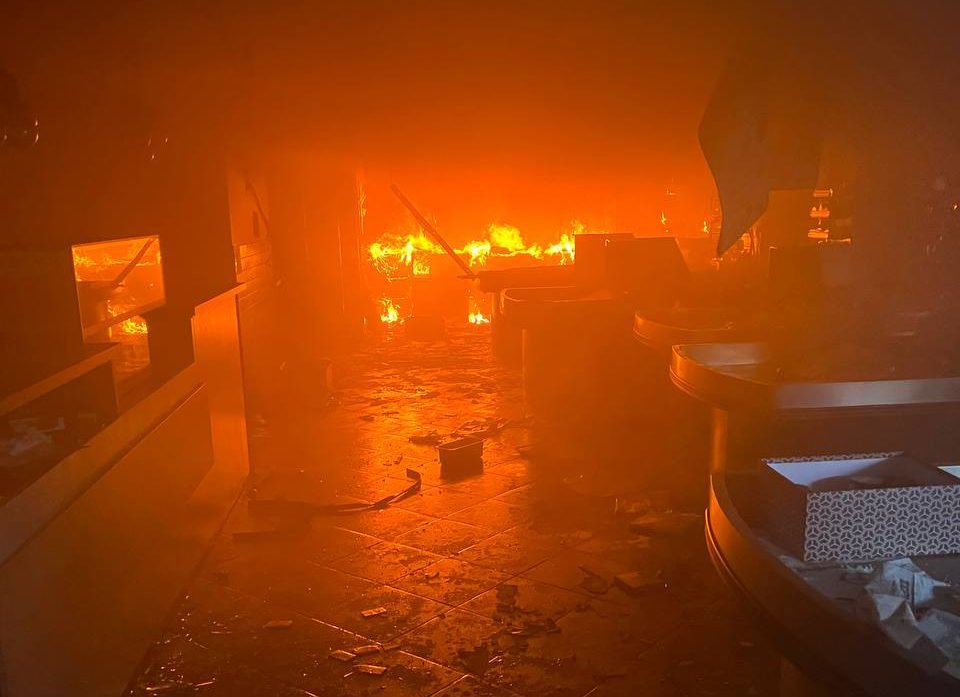 As many people as possible tried to get in our car at once. Sometimes eight people, or more.
When electricity and water went out in the city, we went to the wells and delivered water to people, and to warehouses in stores, distributing everything to the civilian population. We tried to eat at least once a day, so that we would have the strength for further work.
One day in particular was a turning point for me. By then there was no communication, no water, no light. We were helping people escape one of Mariupol's districts when we were caught by bursts of Grad rocket fire [from a BM-21 "Grad" multiple launch rocket system]. We decided to wait it out in an underground parking lot.
When, as it seemed to us, the barrages had died down, we were the first to get out — but we left too early. Grads started shooting again, right at us.
My friend and I ran in one direction, and our other friend ran a different way. As soon as the barrages subsided, we immediately ran to look for our other friend and found only his lifeless body — there was no longer a pulse.
Relatives, acquaintances, and neighbors — these people are buried in their yards and in mass graves. Some have to be left just on the street. They have remained lying outside in common areas for the entire time of the war.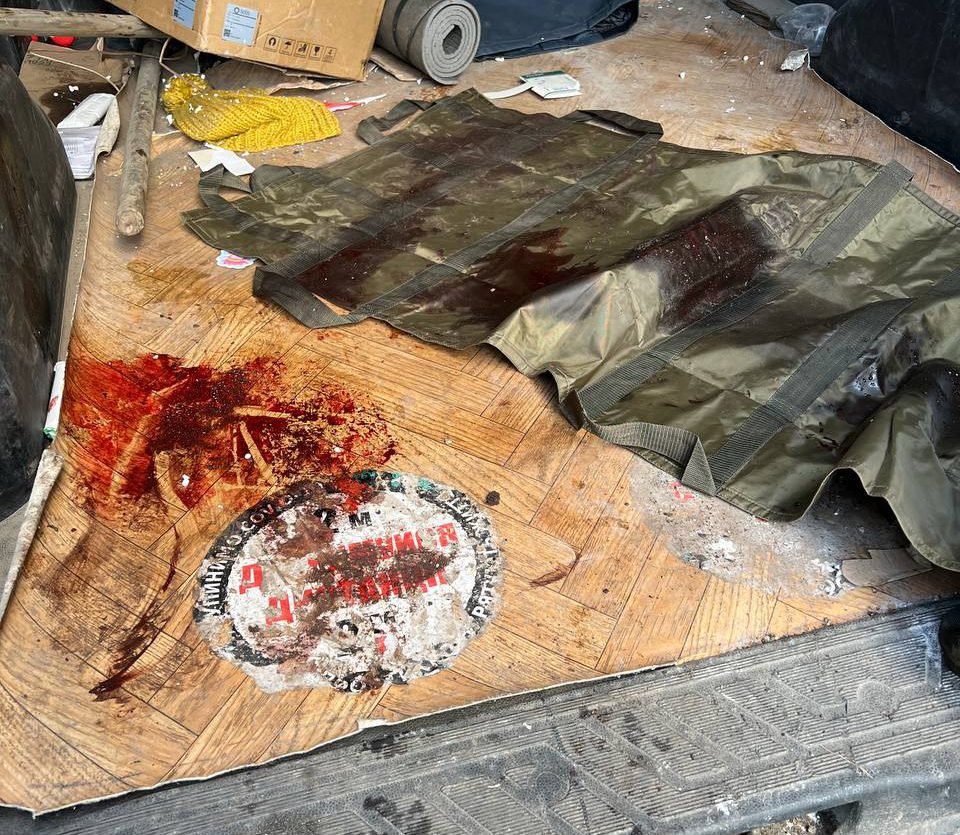 We wanted to bury our friend, but the hospitals wouldn't accept any bodies. The morgues were overflowing, the bodies of people were lying in the street or in supermarket baskets. We wanted the best for our friend. Therefore, we were able to leave his body in one of the pits at a service station and covered him with sand. It was too dangerous to go to the burial place outside of the city.
After that day, we realized that it was very dangerous to stay in the city. My mother had a stroke because of all the events, and she needed medical help. At my own peril and risk, I decided to take my family to a relatively safe city. Now everything is fine with my mom, doctors are taking care of her.
The Russians do not spare anyone. They shoot at schools, maternity hospitals, universities. They use delayed-action bombs on ordinary residential buildings to reach the basements where people are hiding. They do not follow any rules, neither military nor moral. They know exactly where they are shooting, and what they are doing.
We saw Chechens, and Buryats, and Dagestanis. There were even military men in uniform, as it seemed to us, in the style of the First World War. Everyone is sent to Mariupol.
Every two to three minutes there are volleys of four or seven shells. But the most memorable sound to this day remains that of the planes releasing bombs.
This is the genocide of the Ukrainian people. We will never forgive or forget what Russia has done.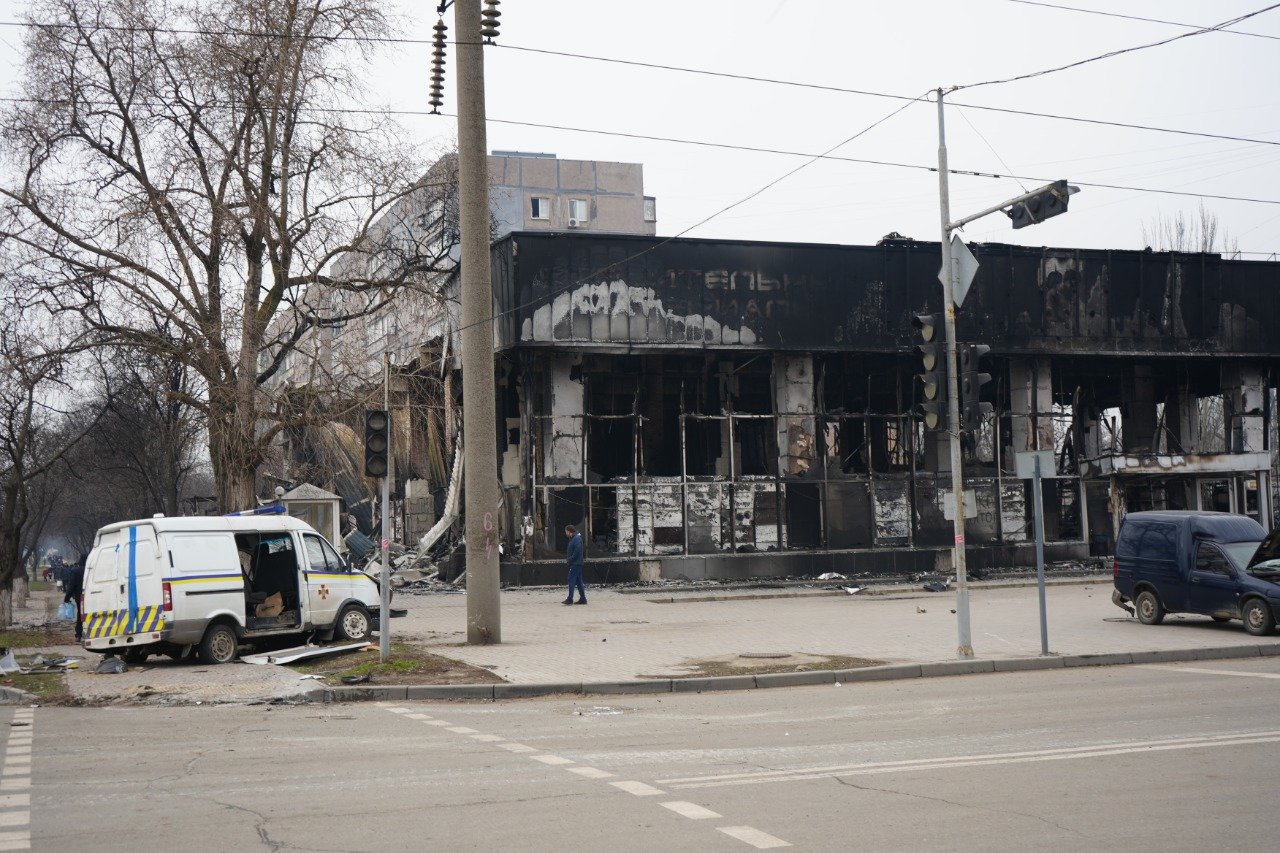 Karina, 28
Feb. 24:
It is still quiet here. Lone [artillery] volleys are heard.
Feb. 25:
We don't sit in the basement. We have a basement, but not in the house itself, and so we never go down there. We moved to the first floor in a small room where there are no windows and the wall of our house is also covered by a neighbor's wall. We moved the sofa there and spent the night there last night. Let it be for now.
Upstairs is not very safe to spend the night. It's all too open. Yesterday everyone rushed to empty out the store shelves, but I think everything will be fine.
The worst thing is that everyone is afraid and does not know how long the war will last…There is still water in the taps. But just in case, we have also collected water in all possible containers.
Let's be careful. I'm scared. Parents found a crater not far from them.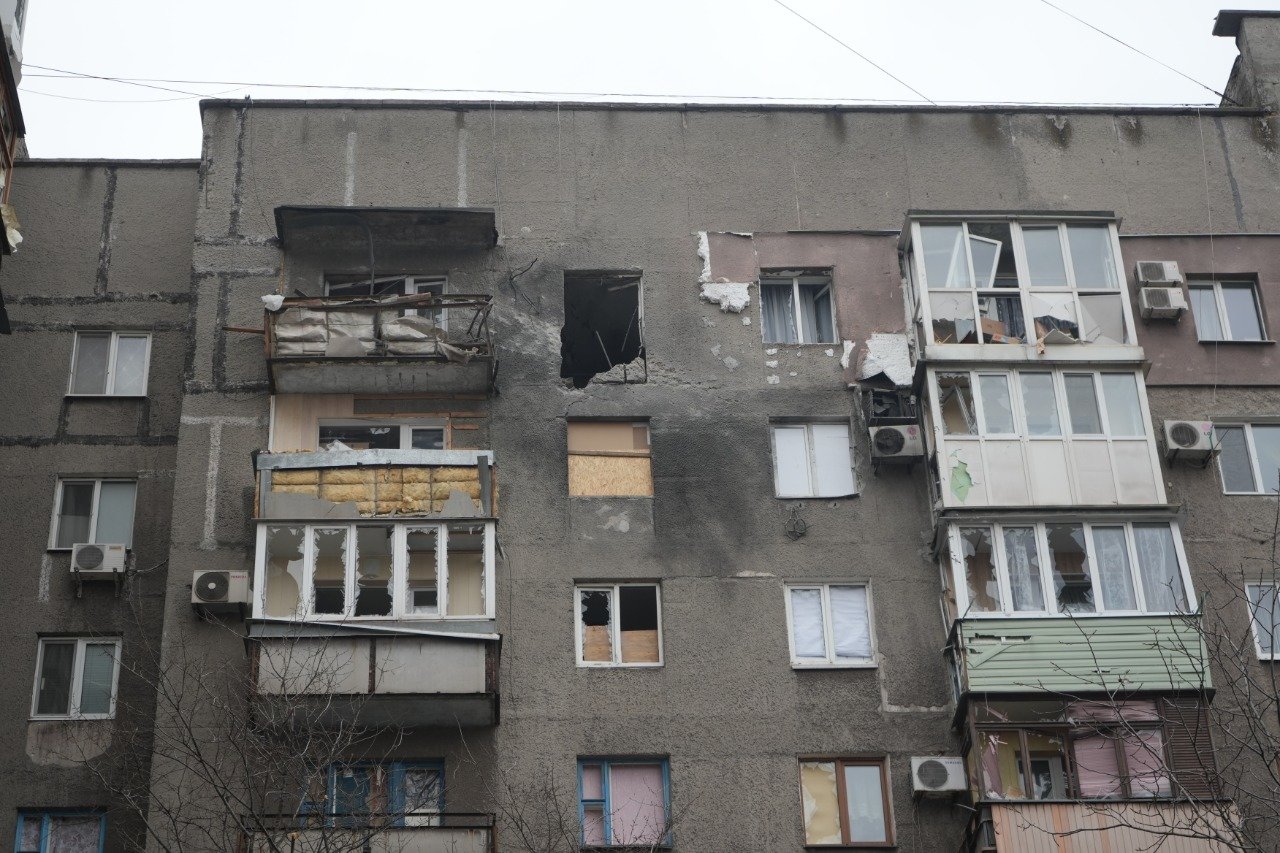 Feb. 26:
It's all right, hold on.
Feb. 27:
Shots in our area are heard only in the morning.
Quiet.
But on the left side of the city, the Russians ended up in the children's boarding school. Don't know about victims yet.
An anesthesiologist I know recorded audio — he cries, could not save the child, no chance. An adult man, an emergency hospital doctor and he's sobbing.
March 1:
A ray of hope. Our Ukrainian soldiers are titans.
I was looking for a friend's mother in the basements today, to give her food. That's horrible. I didn't find her. I even went to three basements and went to the neighbors with her photo.
March 2:
Shooting. Now the shelling is strong. There is no light again.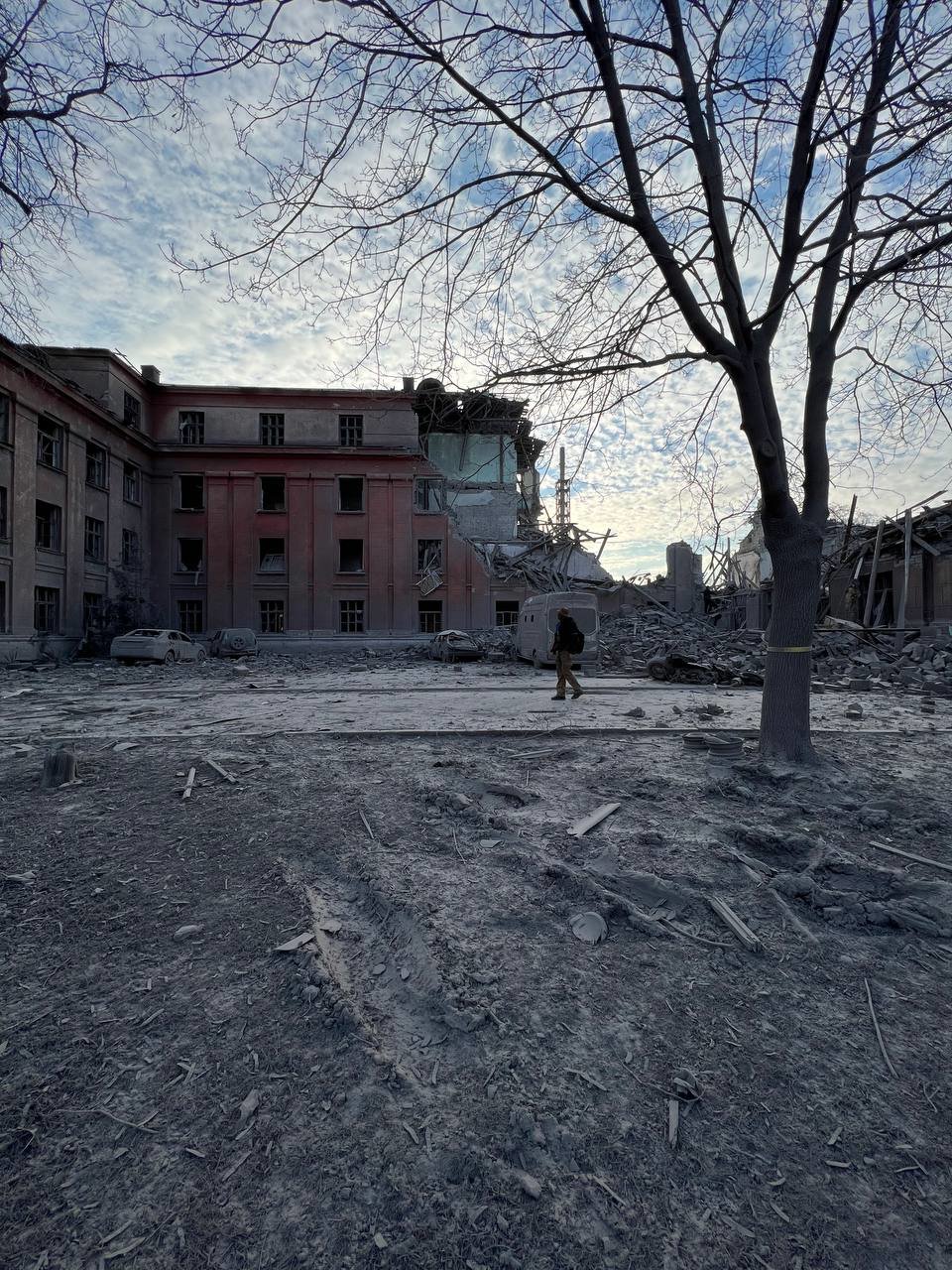 March 16:
We are safe, but our house burned down.
We cooked food for the guys, the Ukrainian military, they asked for hot food, so our group was in charge of soup. We brought them soup, sweets, water, cigarettes. Later, the situation escalated and the soldiers were no longer able to go anywhere to pick up food — they were constantly fighting to defend Mariupol.
When the electricity, water, and heating were turned off, we still continued to cook food. In one place, we were allowed to pick up gas cylinders and a stove. We continued to deliver food in our car to hospitals while under airstrikes and shelling. Every day it got worse, there was not a minute that we did not hear the explosions.
I now consider March 10 my second birthday. That night there were four artillery strikes. The first fell not far from our area, the second not far from the house, the third one nearby, and the fourth landed in a neighbor's house.
We were eight people. That night we decided to spend the night in the same room, and this saved us. It was this room that remained intact, if you can call it that.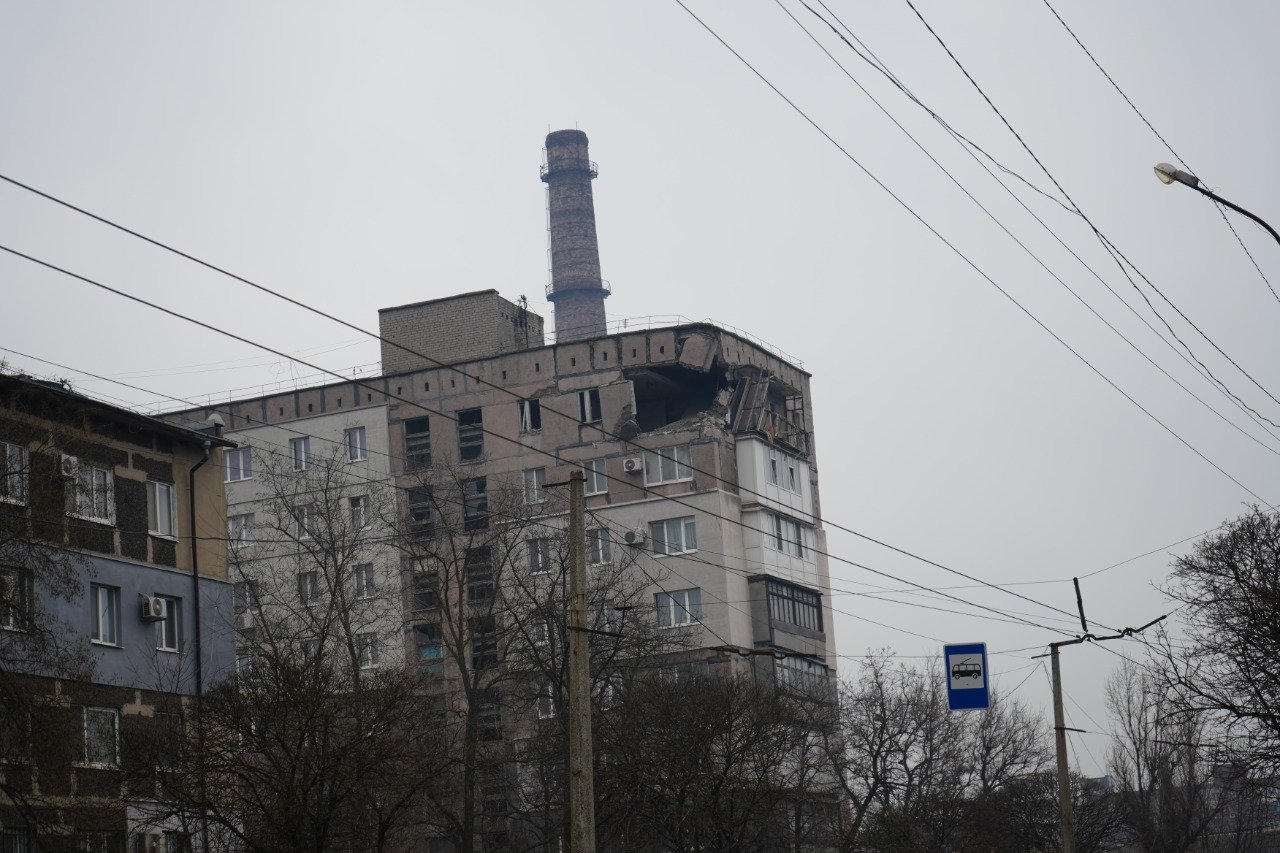 We grabbed a few warm things and ran on foot to the nearest shelter, since nothing was left of our car either. Running out, we saw the muscle tissue of our neighbors in our kitchen. Their house was gone, our house burned down.
This is hell.
At first, we spent the night in the volunteer center. Then in the basement. Sometimes only men went out into the street to search for a cell phone connection somewhere in order to find out what was happening in other parts of the city.
Bodies were everywhere. Some people managed to bury their neighbors under explosions, some simply sought shelter from the frequent airstrikes. It all started with artillery, Grad rocket attacks — after that airstrikes, which are repeated every two to three minutes.
And street fights were added.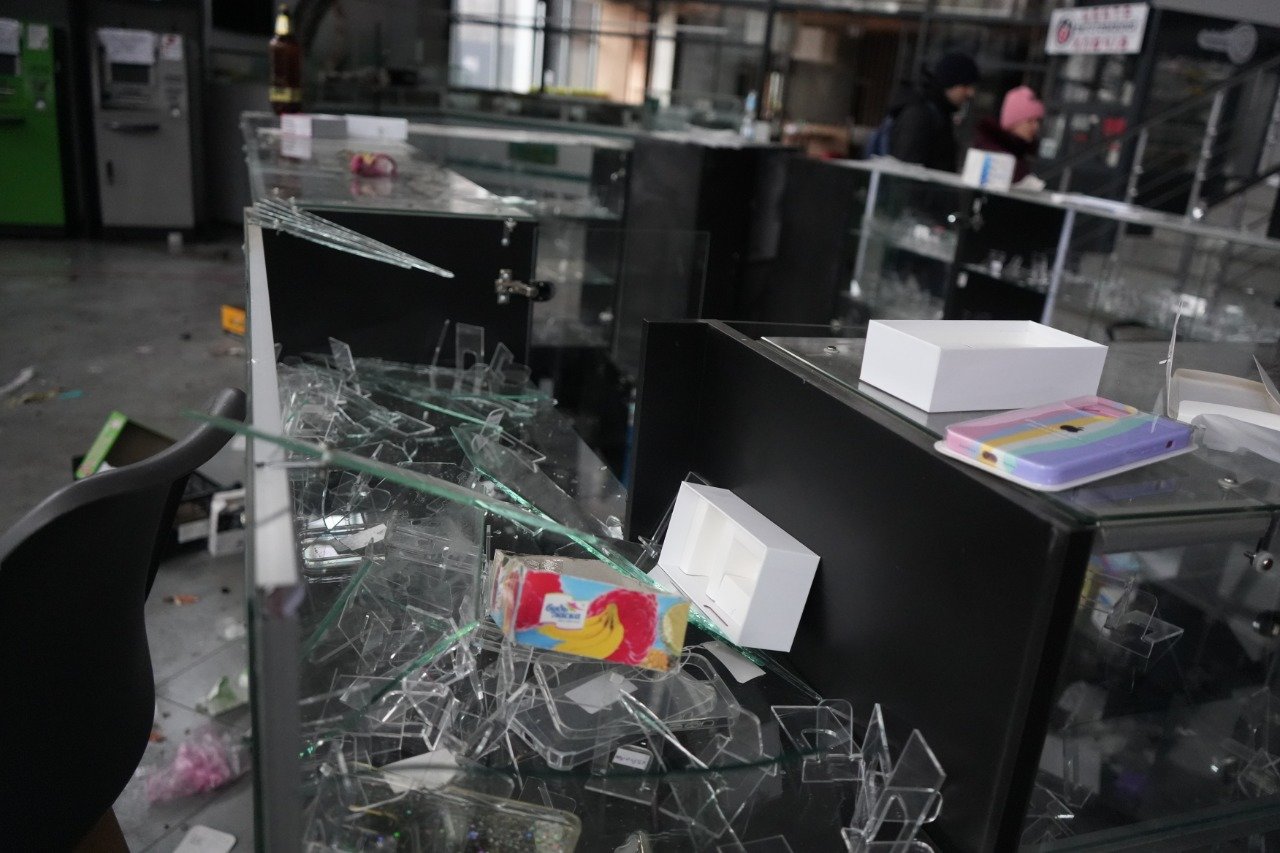 By crawling and running around the city for days, we eventually found a cell phone signal and discovered that there was an opportunity to leave the city. So we did and miraculously escaped.
Not a single piece of humanitarian aid has reached Mariupol. There was not a single green corridor.
The first two attempts on the "green corridor" were broken up because Russia did not stop firing. But there are still people in Mariupol who do not have the opportunity to get outside while under the shelling and airstrikes to find a cell-phone connection. Or their cars were destroyed and they have no way to get out of the city. People are simply dying from the lack of humanitarian aid, or from the Russian bombs.
This is the genocide of the Ukrainian people.
Now, I and almost all of my family are safe.
I finally took a shower, the whole family now has access to water every day, this is happiness. But every time someone slams the door or the washing machine makes a noise, we startle violently. We will no longer be the same.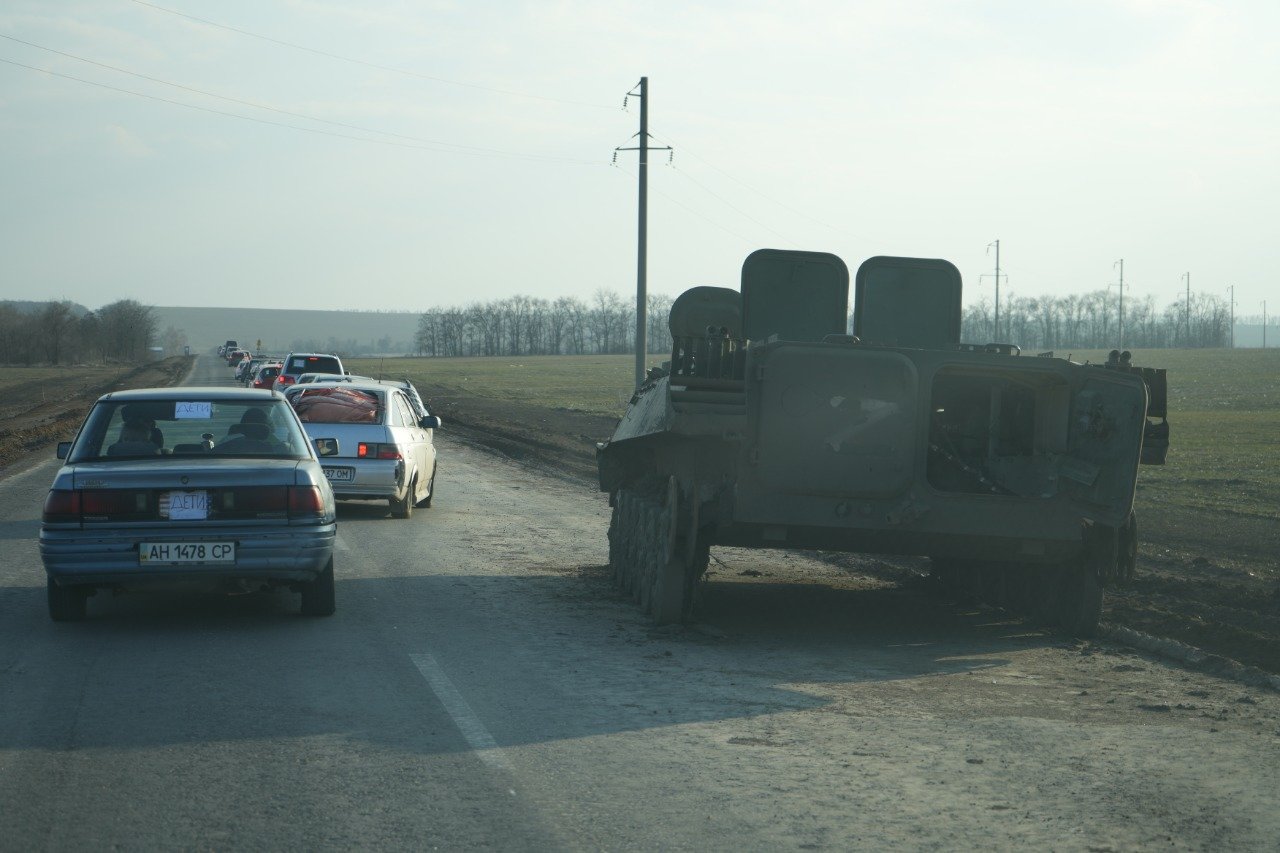 Tymur, 37
On Feb. 24, I left Mariupol early in the morning on business.
A few hours later I got a call from home to return, since the war had begun. Russia had attacked Ukraine, and I rushed back home.
As a sea captain, I ran a YouTube channel where I had 175,000 subscribers, of whom about 120,000 were from the Russian Federation.
I realized that the truthful word is my main weapon. Therefore, I considered it my duty to continue to run the channel, but not about work. I wanted to tell the truth. What the Russians call a "special operation" is a terrible war in Ukraine and Russia is the aggressor and initiator of hostilities.
I began to receive personal threats, threats that they would burn down my house. These are the "peaceful Russian liberators."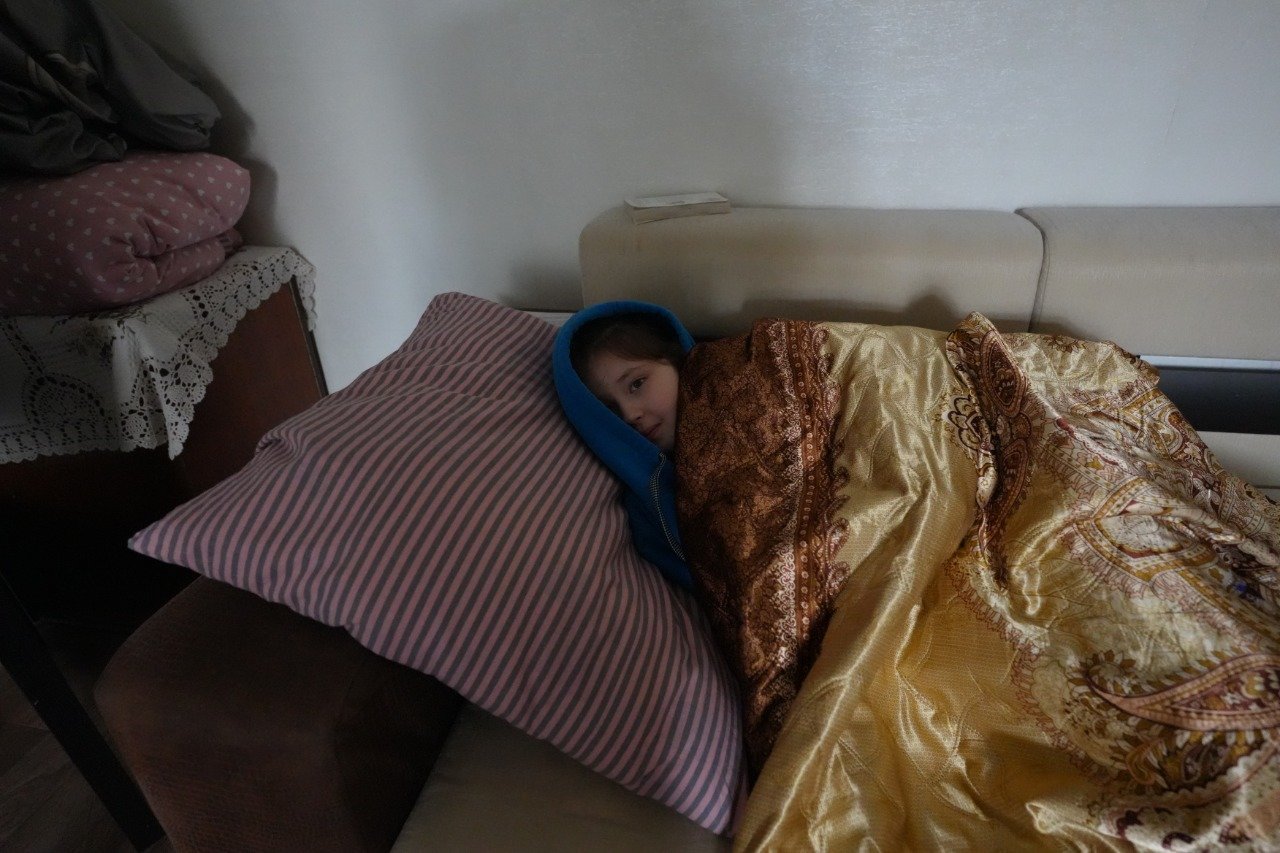 They call us Banderas and fascists, not understanding what these concepts mean, but they themselves drop bombs on Ukrainian maternity hospitals, schools, kindergartens, and hospitals — on ordinary civilians.
Until Feb. 28, it was relatively quiet in Mariupol, but after that the situation began to worsen. That's when the first shelling began. While there was still a whole working [communications] tower and there was internet, I used my channel to tell the truth. All this time I was threatened with reprisal.
From March 5 to 15 we lived in corridors and basements. Food was drawn from the stocks that we'd purchased in advance. There was one store that worked until the last moment, but it was bombed. We cooked food outside on a fire.
It was very cold to sleep in the cellars, and we laid out carpets and blankets. In Mariupol, at that time, there was snow and subfreezing temperatures. But we dealt with it. When it was above freezing and it was raining, we collected rainwater. When it was below freezing, we melted the snow and drank it.
On March 12, we went to bed and the mortar shelling began — and you can only sit there and pray that it is distant from you. There were four children with us in the basement. They took it as a natural disaster; we told them that it would all be over soon.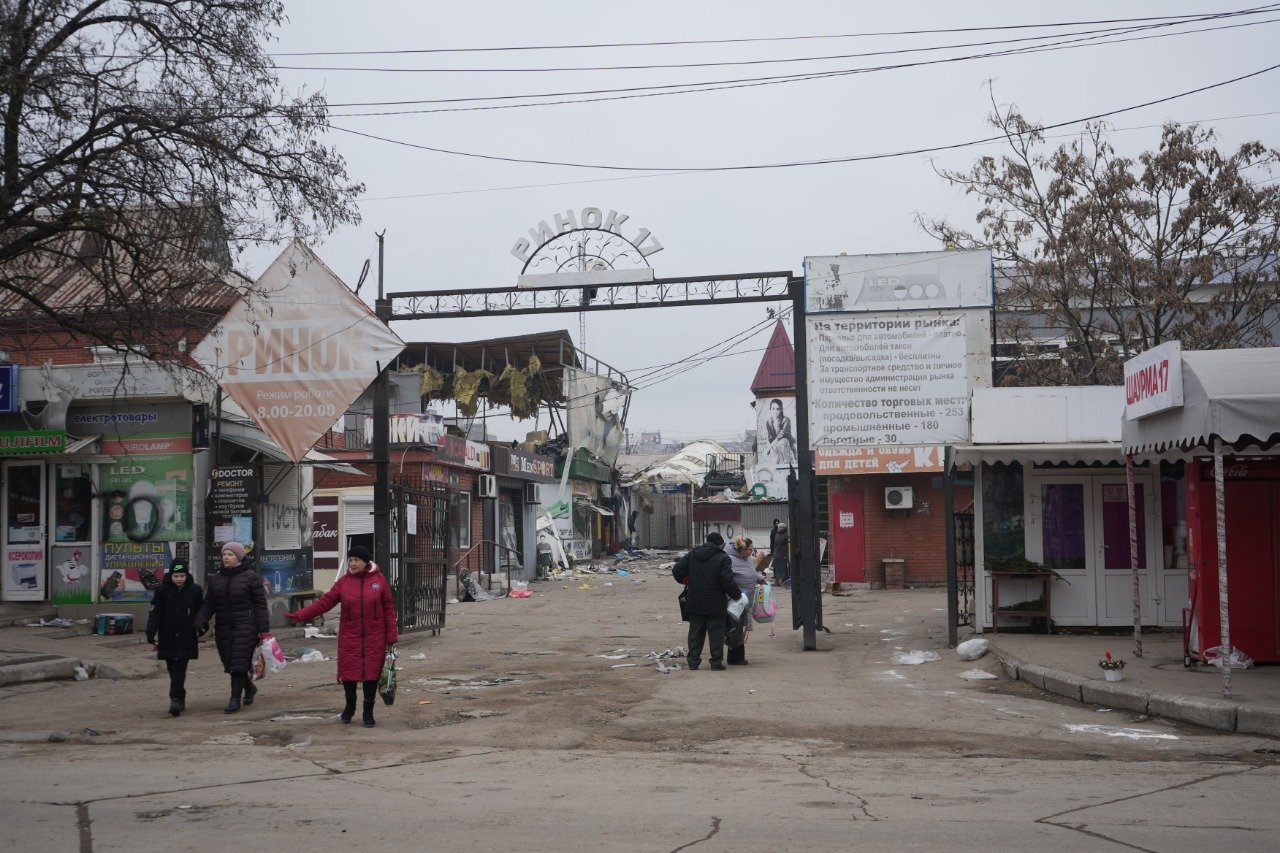 People tried to leave Mariupol all the time. But it was always too dangerous. Then, after March 13, cars began to break through. More every day. Only thanks to rumors and the conversations of neighbors we learned that there was an opportunity to leave.
With each flight of a plane overhead, we ran into the entry hall of our apartment. The turning point was the morning when a shell hit a poplar tree near our entrance and exploded. In the apartments, the double-glazed windows were broken, the basement shook notably. Someone twisted their leg, and debris flew into my eye — and this was still relatively safe in the basement.
We decided that we can no longer stay — this is direct death. We decided to try to get out. We made it.
But hundreds of thousands of Mariupol residents remained there, under the rubble, under incessant airstrikes, hungry and frozen. They are waiting for the speedy victory of the Ukrainian military, but now, more than ever, they need help.
Diana, 28
My father sometimes manages to get in touch with me. He is a member of Mariupol's territorial defense.
People in Mariupol are now dying not only from airstrikes, but also from hunger and thirst. It used to be possible to draw water from wells, but they were also bombed. Those wells that remained intact are now outside the access zone of residents. Because airstrikes happen every two to four minutes, people are simply too afraid to look for water, which is so needed right now.
There is not only a humanitarian disaster, but also an epidemiological catastrophe in Mariupol. The corpses are just lying on the streets. There is no possibility for their burial, since you can be killed, too, right beside the bodies.
Now it is difficult to count the victims and those who died under the rubble. Since there is no way to clear this rubble, people are buried alive.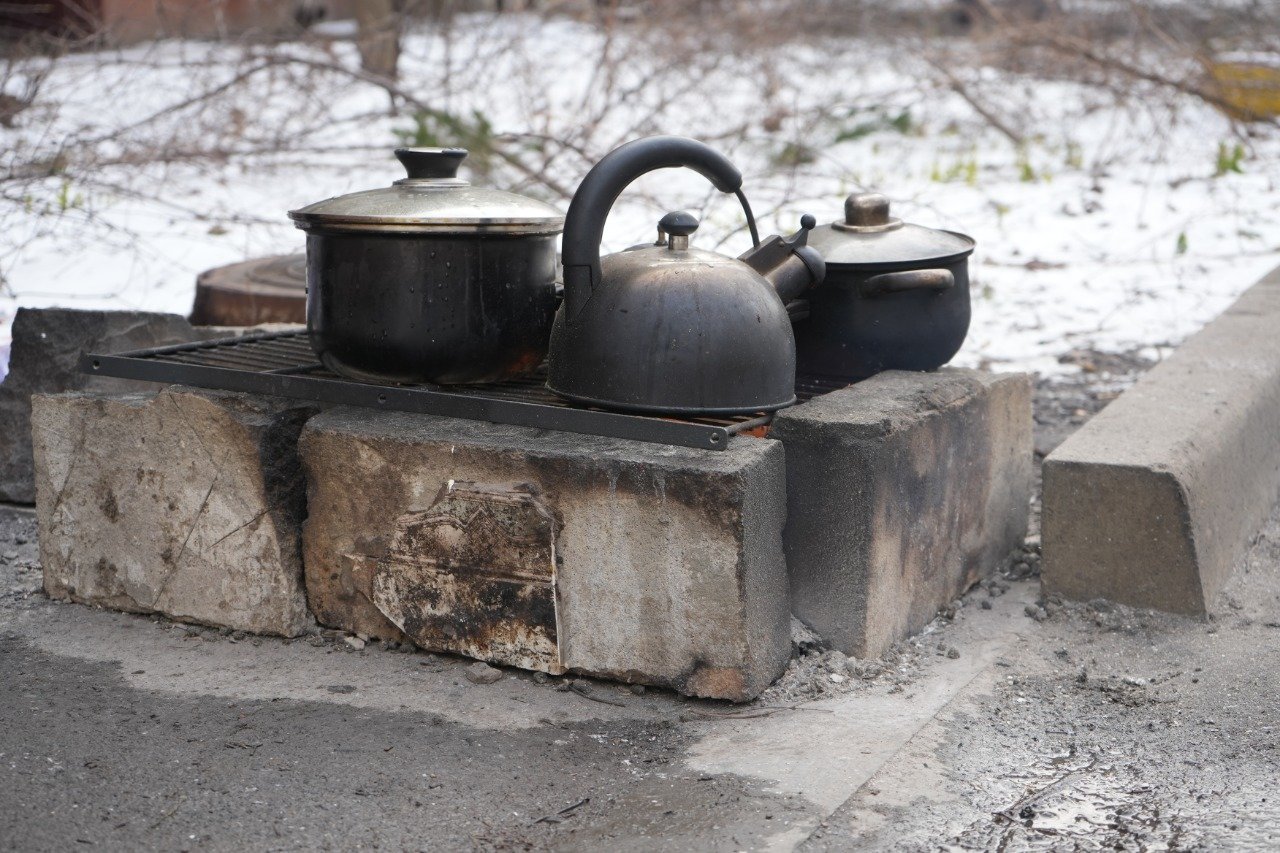 The strikes are carried out throughout the entire infrastructure of Mariupol. Cluster bombs are dropped on factories, which serve as shelters for more than 10,000 of Mariupol's residents. The city still has about 300,000 inhabitants. The city needs planes to repel the attack of the Russian invaders.
Those people who managed to evacuate from Mariupol are difficult to talk to now. People stutter, they have shell shock and tremors. Russia broke their lives forever.
More than ever, we need the world's help.
Russia has embarked on the genocide of the Ukrainian population, the destruction of cities, the seizure of territories.
We will not just give up our country. Russian-speaking Ukrainians and those who speak their native Ukrainian have united together against a common enemy — Russia, led by [Vladimir Putin].
It doesn't matter what country you are from. Every vote of yours is important to us, every vote counts. This is how it happens in our country. Therefore, we are asking for help from other countries, our distant neighbors, to help us win this war.
This is a war not only for the integrity of Ukraine, it is a war for justice.
---
Olha Ashykhmina also contributed to this report. Ashykhmina is a public relations manager who resides in Kyiv, Ukraine. She lived in Mariupol for seven years; her family still resides in the city.
Read Next: