Before Mark Bezos became one half of the first pair of brothers to go to space together, he was in another brotherhood — that of firefighters. Alongside his brother, Jeff Bezos, the founder of Amazon and the Blue Origin space company, Mark launched Tuesday some 60 miles through and out of the Earth's atmosphere aboard the first manned voyage of Blue Origin's New Shepard spaceship.
Besides the Bezos brothers, the passengers on the 11-minute trip included retired astronaut and flight pioneer Wally Funk and one paying customer — the 18-year-old son of a hedge-fund billionaire. Mark is not quite the first astronaut whose credentials included firefighting: Christina Hammock-Koch, who flew on the International Space Station, served on firefighting teams during scientific missions to Antarctica.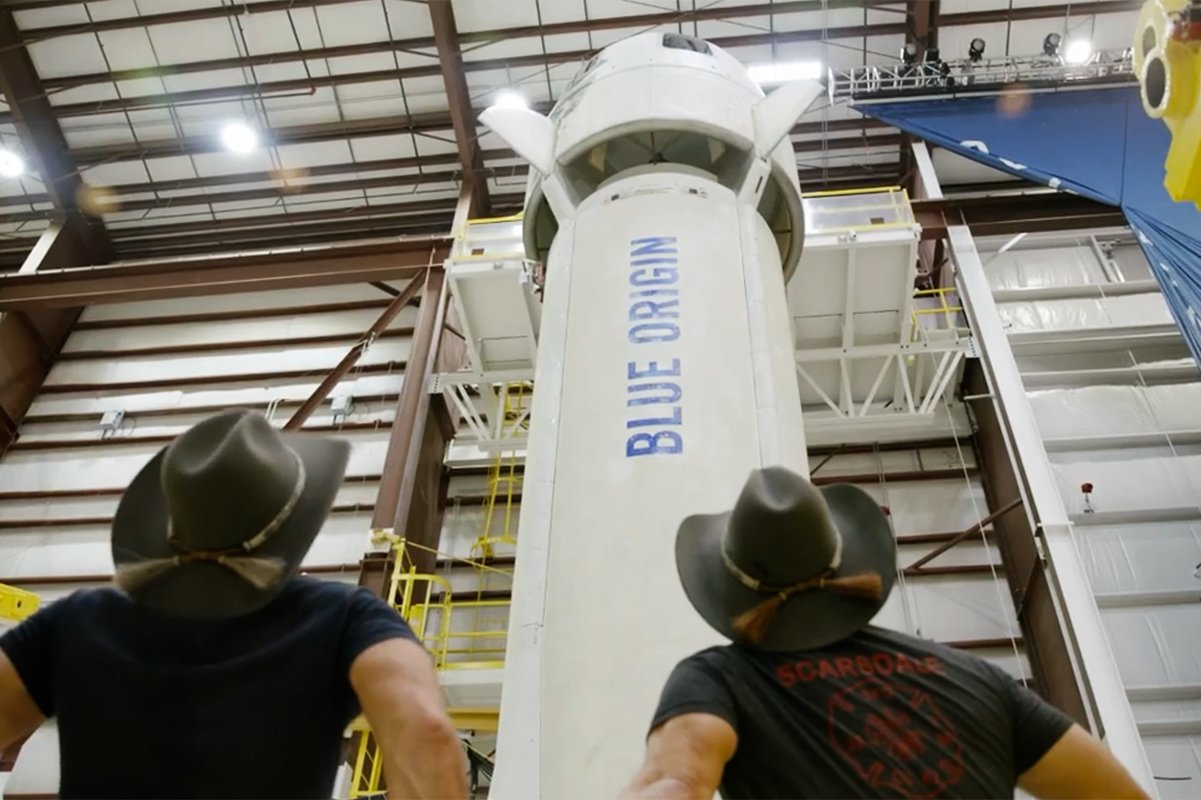 But unlike Hammock-Koch, firefighting has been at the center of Mark's adult life. While he works as senior vice president of a nonprofit, he has also been a volunteer firefighter in Westchester County, New York, since 2005. He is now an assistant captain in the department. In a 2011 TED Talk, Mark discussed the lessons he's learned facing house fires and other dangers associated with firefighting.
"I am witness to acts of generosity and kindness on a monumental scale, but I'm also witness to acts of grace and courage on an individual basis," Mark said. "And you know what I've learned? They all matter. So as I look around this room at people who have either achieved or are on their way to achieving remarkable levels of success, I would offer this reminder: Don't wait. Don't wait until you make your first million to make a difference in someone's life; if you have something to give, give it now."
Mark tells the story of a house fire early in his career in which he expected to get some front-line experience fighting the flames. Instead, the fire captain at the scene tasked him with something that caught him off guard. As his fellow firefighters manned the hoses, Bezos had to enter the burning building and retrieve a pair of shoes for a woman who had escaped the fire while barefoot and was standing in the rain as her house burned.
Not long after the fire, Mark's fire department received a letter from the woman, who thanked them for trying to save her home.
"The act of kindness she noted above all others?" Mark recalled. "Someone had even gotten her a pair of shoes."
Read Next: