Between the exhilarating fight with John Walker, Sam, and Bucky, and the introduction of a mysterious new villain, episode five of The Falcon and the Winter Soldier had a lot to unpack. But at its core, Truth was really an attempt to answer one question: Is the world ready for a Black Captain America?
Kicking off with a fight reminiscent of Civil War's climactic brawl between Bucky, Captain America and Iron Man, the season's penultimate episode was one of the most satisfying installments so far. In Truth, Sam and Bucky duke it out with John Walker, newly enhanced from injecting himself with super-serum. The fight ends with Sam's Falcon suit destroyed, but the duo successfully recover Cap's shield from Walker. Truth's three-way fight is one of the MCU's best action setups and a thrilling iteration of a classic formula.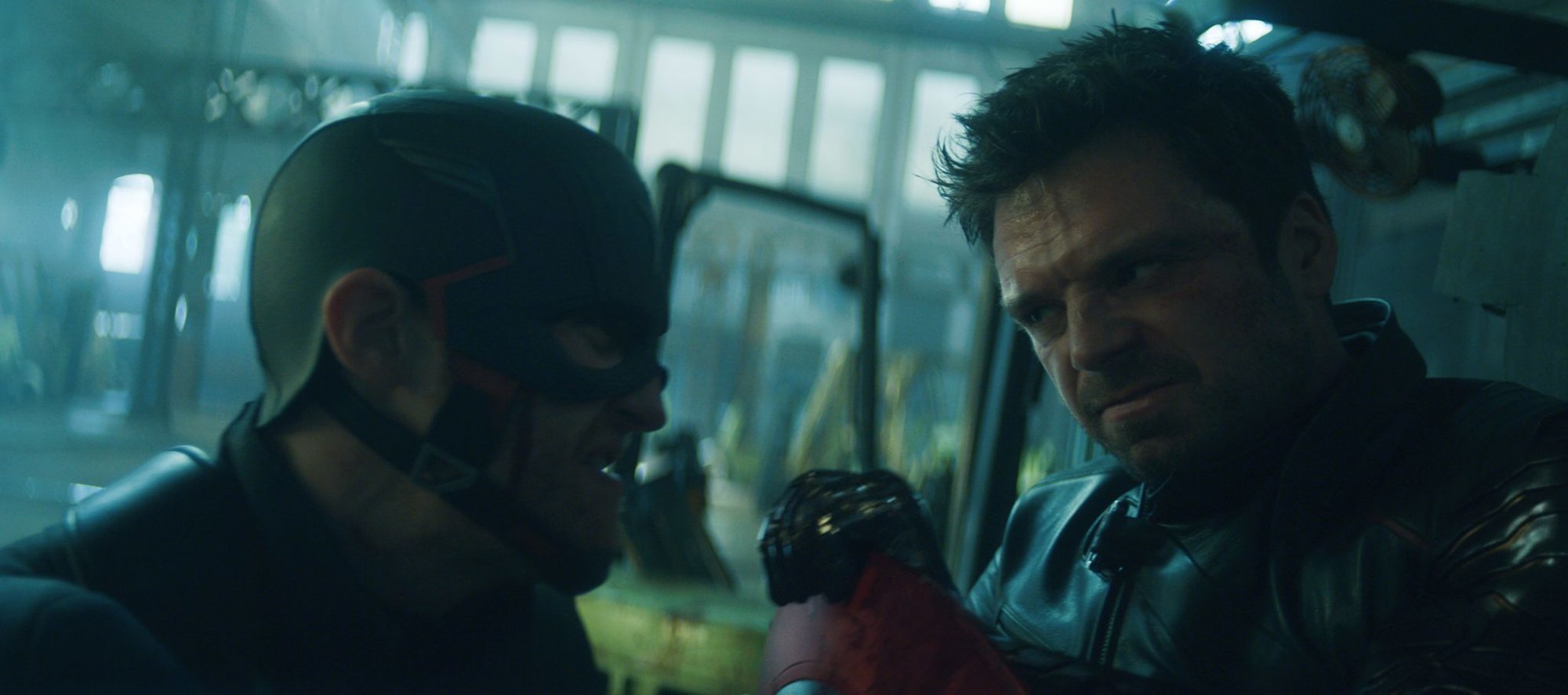 The episode moves Karli Morgenthau and the Flag Smashers to New York City, where it's pretty clear they're planning a major operation for the season finale. Truth also introduces La Contessa Valentina Allegra de Fontaine, or simply, Val, played by Julia Louis-Dreyfus. Val is an ultrashady character from the comics who dabbles in S.H.I.E.L.D., Hydra, and the Russian spy network Leviathan. Val was originally expected to make her debut in Black Widow, but COVID-19 had other plans. With that, it's safe to assume that not only will she and New Cap be up to no good in the season finale, but also Leviathan is being set up as the MCU's next major crime syndicate.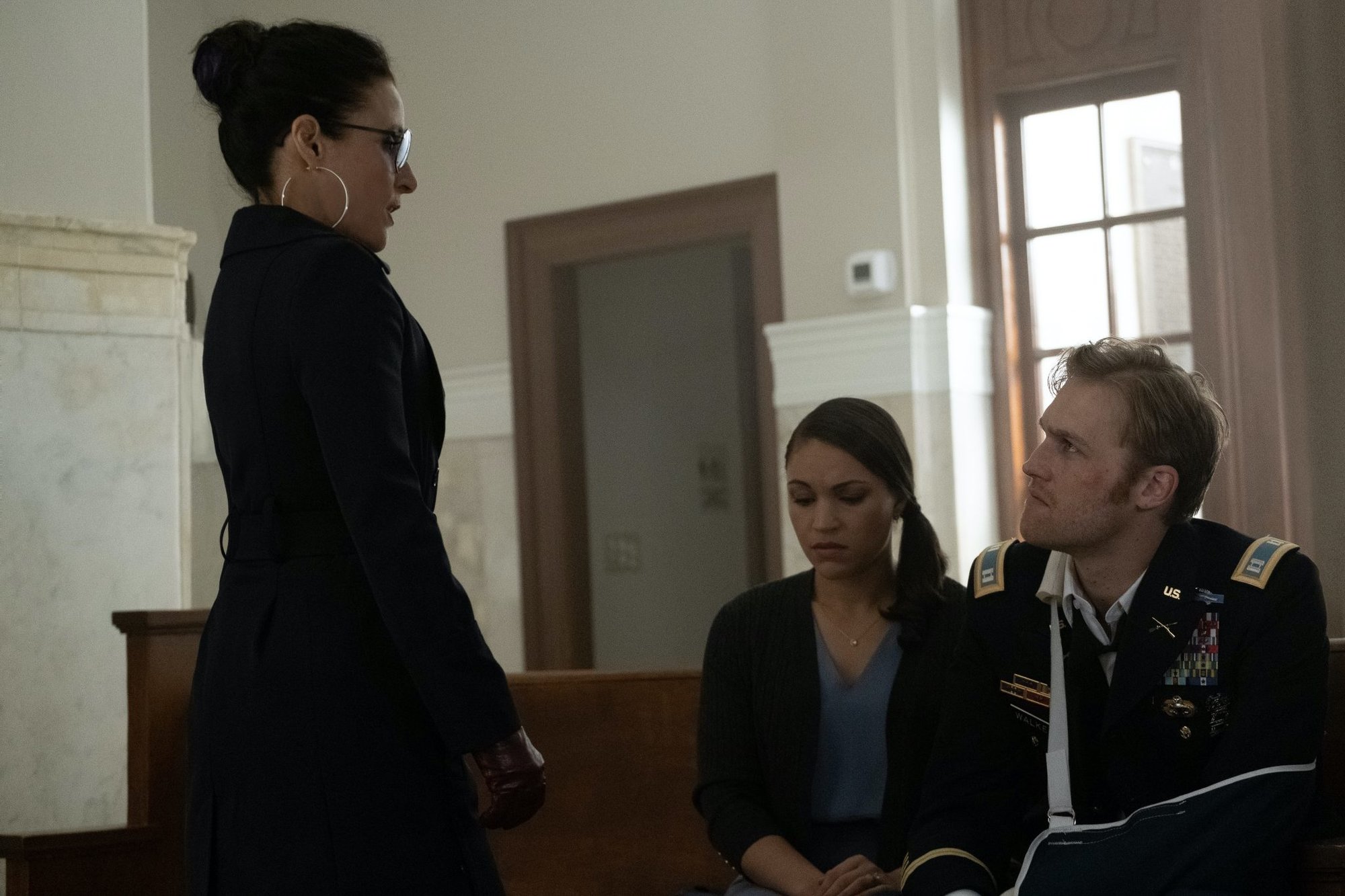 Beyond the fight scenes and easter eggs, Truth was mostly about modern racial tensions and America's fraught history. In the episode's most moving scene, Sam returns to Baltimore to talk to Isaiah about his past.
Before Sam gets the chance to speak, Isaiah tells him to leave the shield in its case because the Stars and Stripes don't mean anything good to him.
"I used to be like you, until I opened my eyes, until I saw men in The Red Tails, the famous 332 fight for this country, only to come home to find crosses burned on their lawn," Isaiah tells Sam, referencing the famous Tuskegee Airmen, an all-black fighter squadron with an impressive combat record in World War II. Their sacrifices overseas were met by a country that still refused to view them as equals.
The service of Black Americans being met with denied rights at home stretches back to the Revolutionary War, when nearly 5,000 Black soldiers fought against the British. Black Americans served in the War of 1812, the Mexican-American War, and the Civil War before slavery was abolished. Their service continued in both World Wars, the Korean War, and Vietnam before the civil rights movement ended the last Jim Crow laws.
Isaiah references unrecognized military contributions by Black Americans and describes the unethical medical experiments he endured. Although the experiment he describes is fictitious, the true history behind his story is equally horrifying.
Isaiah describes American experiments involving super soldiers, a POW raid, and a secret government program which deceived Black Americans. It's a clear reference to the real Tuskegee Experiment. From 1932-1972, the US government conducted an experiment on 600 Black men from rural Alabama. The participants were told they would receive free medical care. Instead, they were used to examine what untreated syphilis does to the human body. The experiment was finally exposed and terminated after a staggering 40 years.
Marvel's version of the Tuskegee experiment actually appeared in the comics, in a seven-part series titled Truth: Red, White, and Black. It was a prequel to Captain America and the obvious inspiration for episode five's title. Truth highlights America's dark history of experimenting on Black Americans and lack of gratitude toward Black veterans, ultimately posing the question, is America ready for a Black Captain America?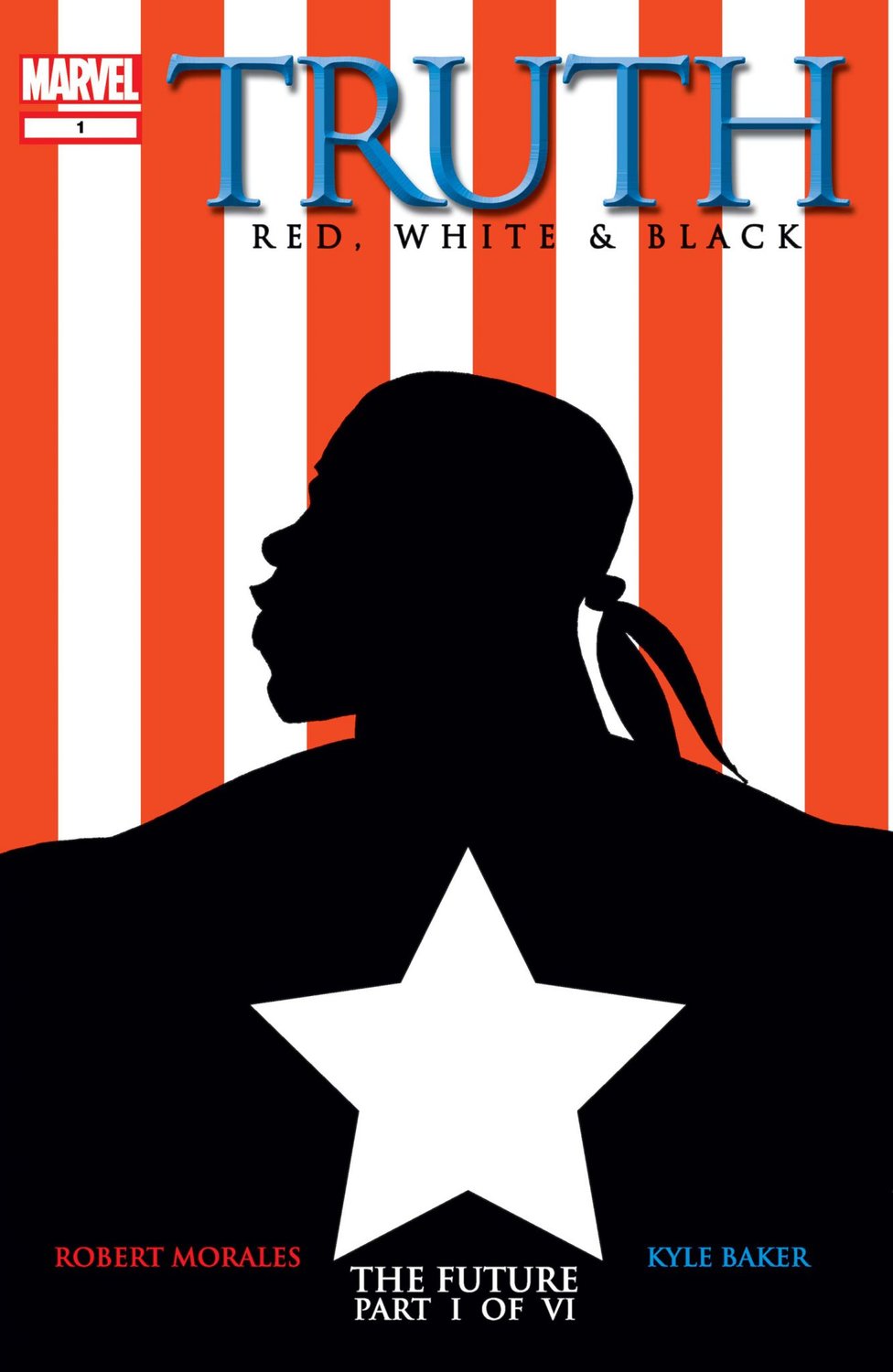 "They will never let a Black man be Captain America," Isaiah says. "And even if they did, no self-respecting Black man would ever wanna be."
Sam is obviously distraught by Isaiah's story. He spends the episode conflicted as to whether he should pick up the mantle. Ultimately, it's Bucky who convinces him to follow in Steve Rogers' footsteps.
"When Steve told me what he was planning, I don't think we understood what it felt like for a Black man to be handed the shield," Bucky tells Sam.
He goes on to affirm the importance of the shield as he hands it back to Sam. This all follows a hammy boat-fixing scene and a Vibranium-shield version of father-son catch, which is apparently exactly what Sam needed.
Sam trains harder than ever in a Rocky-4-like montage, mastering his shield-throwing techniques. With the shield in his possession, the Falcon wings destroyed, and a mysterious suitcase (surely containing a new suit thanks to Bucky having pulled a favor with the Dora Milaje), Sam is set up to become the new Captain America. As the season finale approaches, it's safe to say fans are more than ready for a Black Captain America.
Read Next: In 'The Whole World Is Watching,' Marvel Tackles the Tough Topic of Morality in War