John Walker, the new Captain America, lifted the shield above his head as onlookers gathered around, cell phones out and at the ready. They stared in disbelief as the iconic symbol of freedom and justice plummeted down into the victim's face, killing him. Bystanders gasped, cell phones recorded, and New Cap, covered in blood from a freshly staved head, stood twitching with rage.
The final scene of this week's episode of The Falcon and The Winter Soldier, clarified why John Walker can never be the Captain America Steve Rogers was. New Cap chose to kill a fleeing suspect purely for revenge. Standing over the man he murdered, veins pumping with stolen super-serum, he finally fulfilled his role as a villain.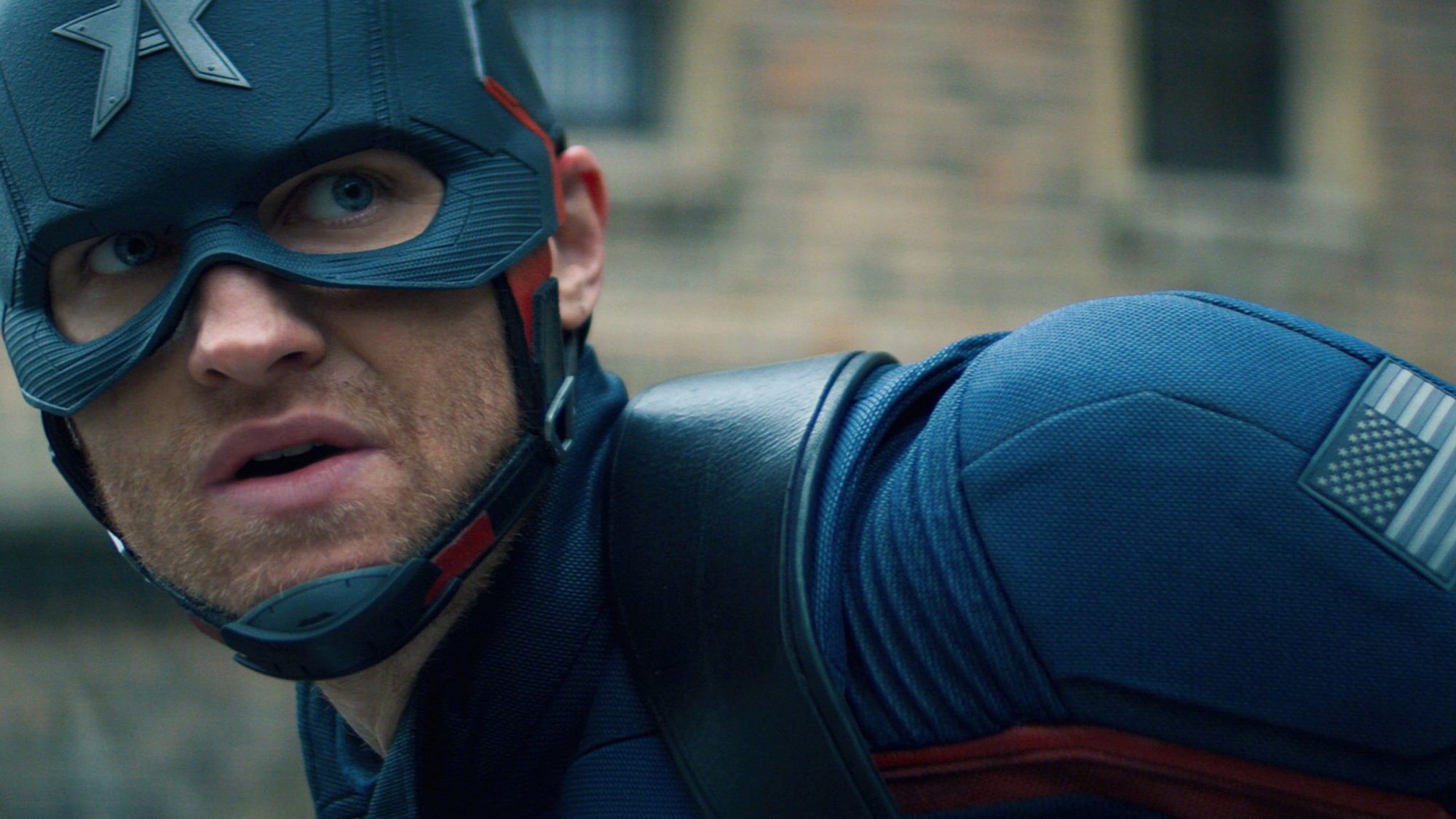 The closing scene of The World Is Watching makes a clear nod to the current atmosphere of police killings — complete with protesting onlookers helpless to intervene — and launches the series into a world of complicated notions of right and wrong. No longer are the superheroes and villains of the MCU separated into easily discernible sides of good and evil.
Behind Cap's flashy shield, Iron Man's suit, and all the multi-colored leotards, the MCU is really about war. Even with titles like Infinity War and Civil War it's sometimes easy to forget that the superheroes we love to watch deliver one-liners are fighting a war, albeit behind a PG-13 rating that makes it easy to ignore. But this week's episode of The Falcon and The Winter Soldier was a harsh reminder that our favorite post-Endgame duo are waist-deep in the morally-murky water that defines war.
As Sam, Bucky, and Zemo hunt for Karli Morgenthau, seeking to stop her from using the stolen super-serum to turn her Flag Smashers into an army of super-soldiers, new Cap and Battlestar share the same mission, although with a different opinion of right and wrong. Sam attempts to convince the other "good" guys that Karli has good intentions but seems to have lost her way. Zemo is quick to rebuff, calling her a supremacist.
"It's that warped aspiration that led to Nazis, to Ultron, to the Avengers," he says.
When Sam shoots back, "Hey, those are our friends you're talking about," Bucky feels the need to clarify, "The Avengers, not the Nazis."
Clearly who is good and who is evil is becoming a bit ambiguous, but Zemo is not totally wrong.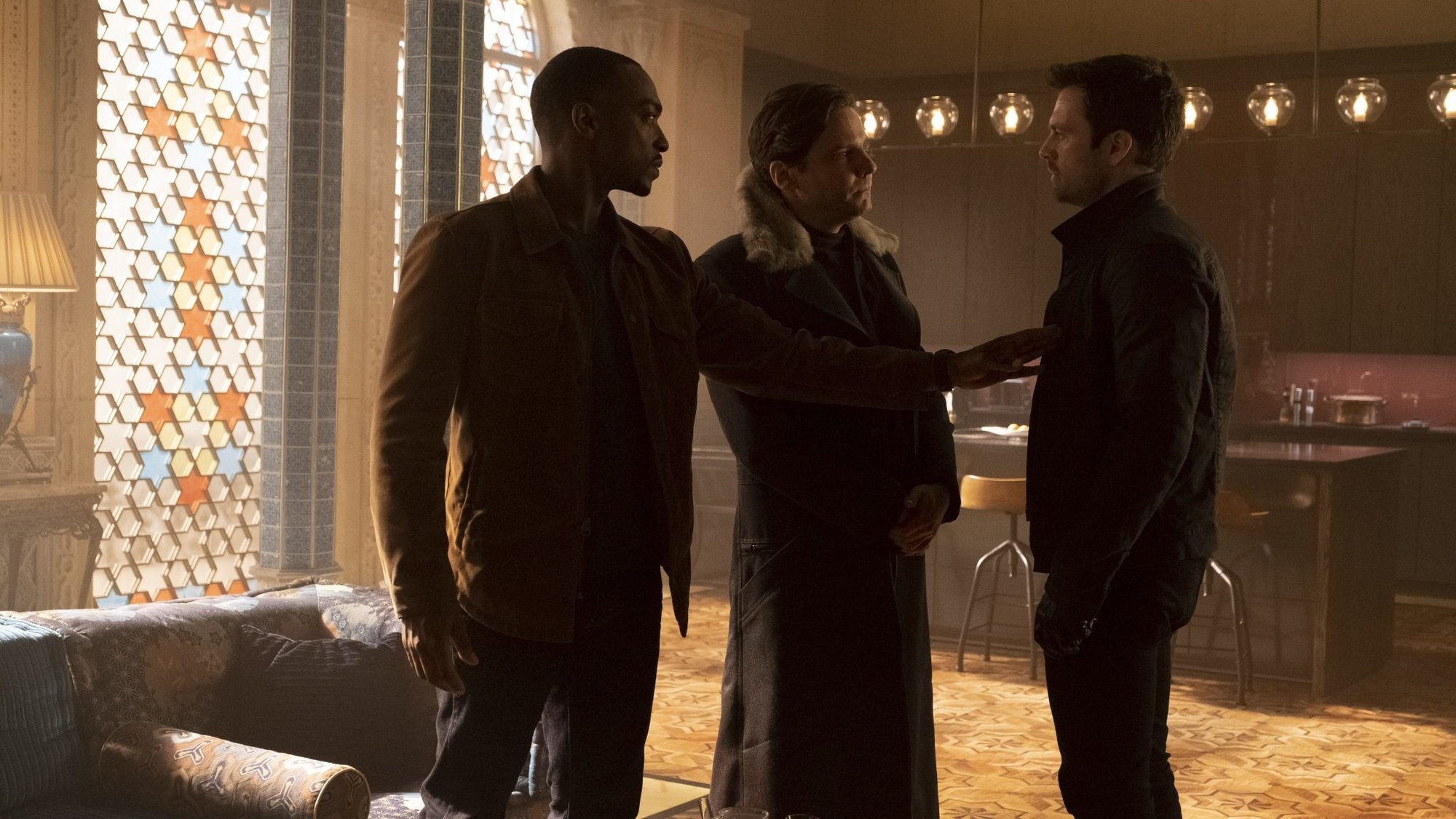 Zemo's point of view raises further questions about who really is "good" in the current struggle. As previous episodes have highlighted, with Isaiah and Agent Carter both being tossed aside to be forgotten by history, the "good guys" are looking less and less squeaky clean. Karli later reiterates this with a possible nod to Howard Zinn's A People's History of the United States when she calls Cap's shield "a monument to a bygone era — a reminder of all the people history just left out."
Which side are the good guys on again?
Episode 4 includes some of the best fight scenes (especially the scene where the Dora Milaje absolutely hand New Cap his ass) and biggest laughs (Zemo and his odd affinity for Turkish Delights), but it is the further blurring of lines separating who has the moral high ground that makes it the best episode so far.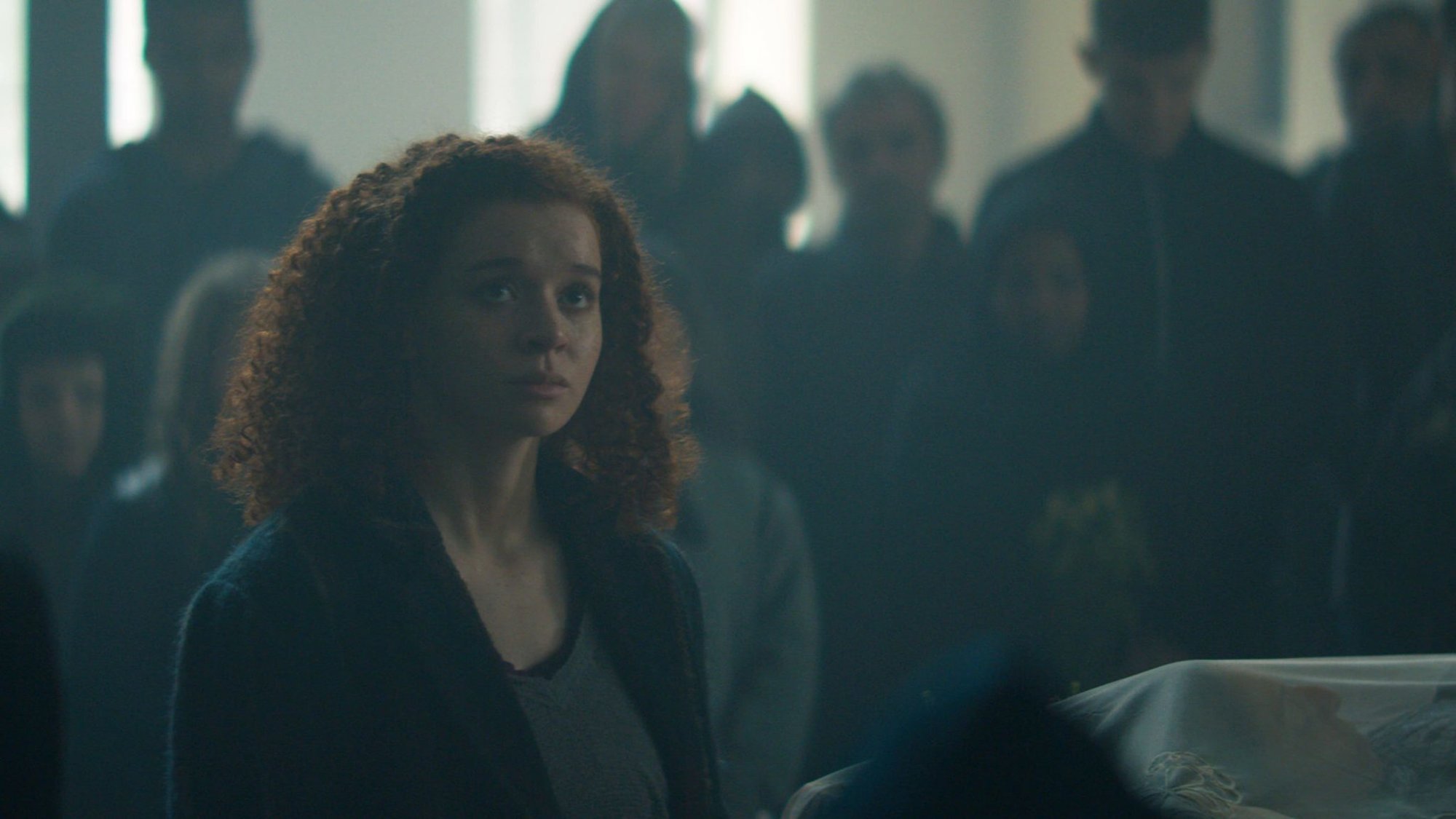 On the flip side of New Cap pocketing the serum like a dirty cop swiping cash from a criminal and committing full-blown murder, Karli — a terrorist mind you — is now shown under a more sympathetic light. Perhaps she's not the evil supervillain she's previously been made out to be. When told she's being labeled a supremacist, Karli fires back, "These corporations and the beasts who run them — they're the supremacists." While that sounds a bit like an angry teenager in a Che Guevara t-shirt, when it's stacked up against New Cap and his lust for power, it's impossible not to empathize with her, even if just a bit.
All these conflicting emotions of who to root for are what make The Falcon and The Winter Soldier such a great installment in the MCU. The only people who's corner we can truly feel good about being in are Sam and Bucky, and they themselves are increasingly conflicted about what side they are on. This complexity elevates a 2-dimensional show about superheroes to a realistic allegory for war. And it's safe to add that between last week's dance moves and this week's Turkish Delights, the show will only benefit from Zemo landing on the right side of the growing void.
Editor's note: This article has been updated from its original version to reflect further edits.
Read Next: 'The Falcon and the Winter Soldier': 'Power Broker' Delivers All the Eggs We Could Hope For This Easter