Named to honor a Massachusetts police dog shot nearly four years ago, "Nero's Law" is sitting on the governor's desk, awaiting his signature.
The bipartisan legislation — "An Act allowing humane transportation of K9 partners" — cleared the Massachusetts House Monday, Feb. 7. It mandates that emergency medical responders treat K9s hurt on duty and transport them to the nearest emergency veterinarian.
"K-9 police dogs provide several indispensable services to the Massachusetts police force, and the Commonwealth as a whole," Massachusetts House Speaker Ronald J. Mariano, a Quincy Democrat, said in a prepared statement. "Given the sometimes dangerous jobs that police dogs are asked to undertake, providing them with any necessary emergency medical care is our moral responsibility,"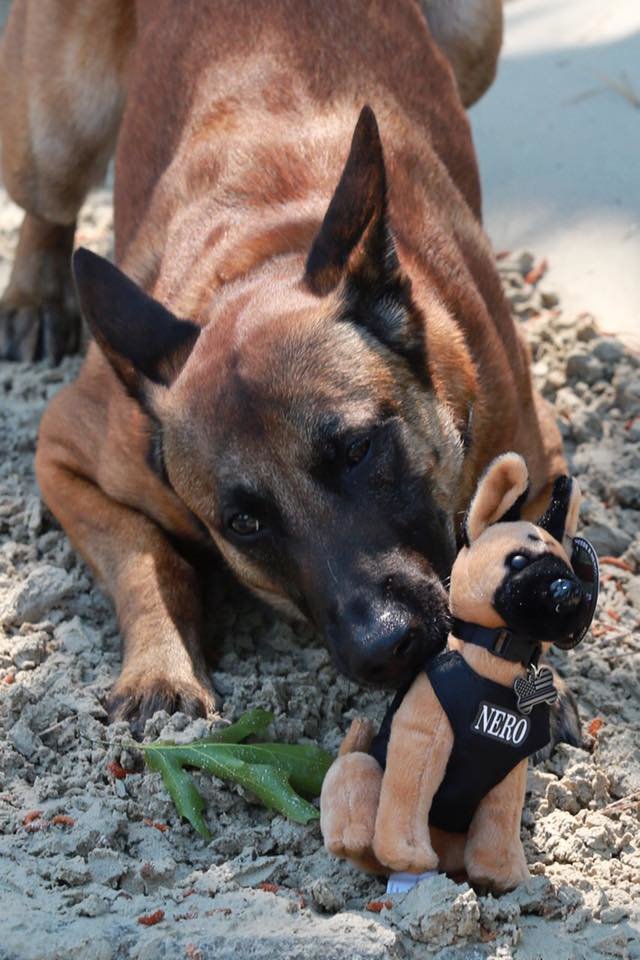 Mariano also reached across the aisle to praise a Barnstable Republican, Rep. Steven Xiarhos, for his tireless efforts to get the bill enacted.
The legislation had been frozen for nearly two years when Xiarhos resurrected it on March 29, 2021. He had a personal connection to the bill. He was the deputy chief of the Yarmouth Police Department on April 12, 2018, when a gunman killed his K9 officer Sgt. Sean Gannon and critically wounded the police dog Nero.
Gannon and Nero had joined Barnstable Police Department officers to serve a probation violation warrant on Thomas Latanowich in his upstairs flat, but the career criminal opened fire, hitting the K9 officer and his dog and triggering a standoff with authorities.
During the three-hour impasse between cops and con, Nero continued to bleed out. One of Latanowich's rounds had severed the dog's trachea and esophagus before lodging in a shoulder blade. After the shooter surrendered, SWAT officers found Nero slumped in the attic, clinging to life.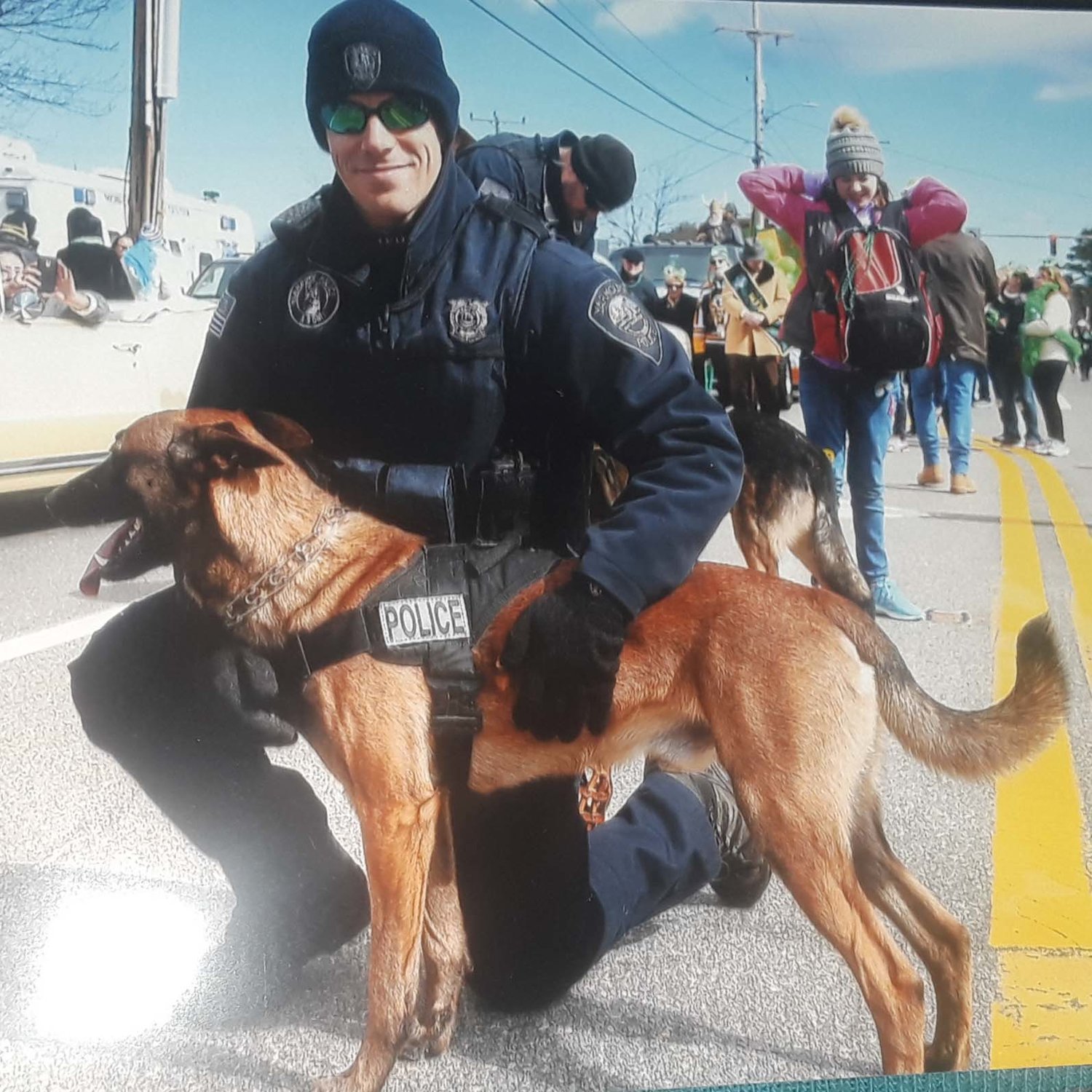 "Then they carried Nero out, and I'm standing there, and he's bleeding to death in front of us, choking on his blood," Xiarhos told Coffee or Die Magazine. "All of the paramedics, all the EMTs, you know, six empty ambulances. They couldn't do anything, and I saw that and felt it.
"And I said, 'Fuck that; we have to fix this.'"
A police cruiser rushed Nero to the closest veterinarian, with escort officers driving ahead of them to clear the way, lights flashing and sirens blaring — procedures that weren't allowed back then under the state's statutes.
Nero's Law fixes that, freeing ambulances to run with their lights and sirens activated when transporting an injured police dog to emergency care.
Latanowich was convicted in 2021 on all charges, including mistreating a police dog. He received a prison sentence of 25 years to life. He's incarcerated at Souza Baranowski Correctional Center in Lancaster.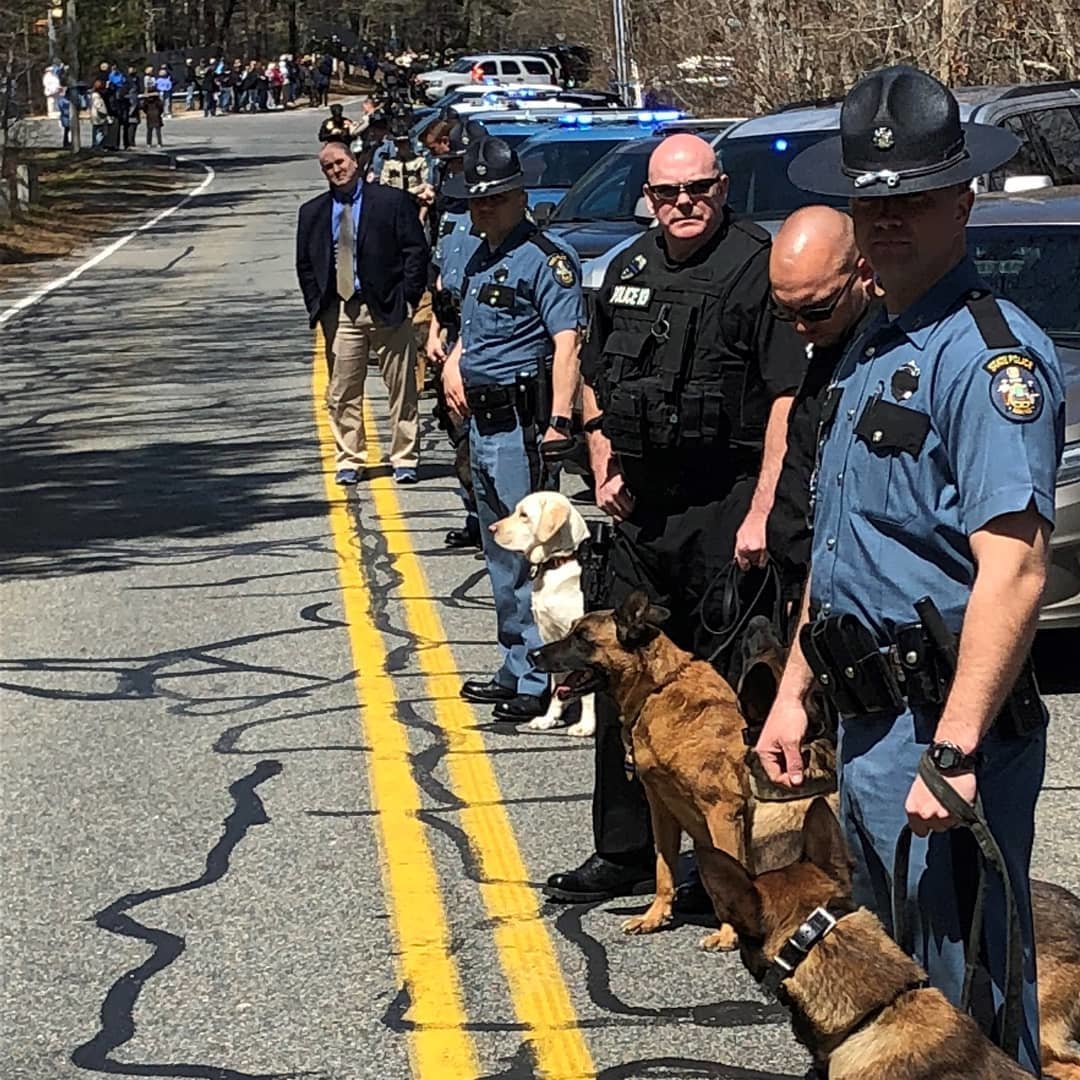 In the wake of the tragedy, Xiarhos left behind four decades in law enforcement and won a seat in the Massachusetts House of Representatives.
"That day, the murder of Sean and the shooting of Nero, propelled me into another world, and the mission was to file this bill and get it done," Xiarhos said.
Although Sen. Mark Montigny presented a similar bill to Massachusetts lawmakers in early 2019, the New Bedford Democrat's legislation didn't move. Xiarhos told Coffee or Die some legislators had fretted about the costs of transporting and treating injured police dogs.
Part of Xiarhos' strategy to get Nero's Law passed involved explaining to lawmakers the sizable investments police departments make in their K9 helpers — up to $23,000 to purchase and train each dog, according to the National Police Dog Foundation.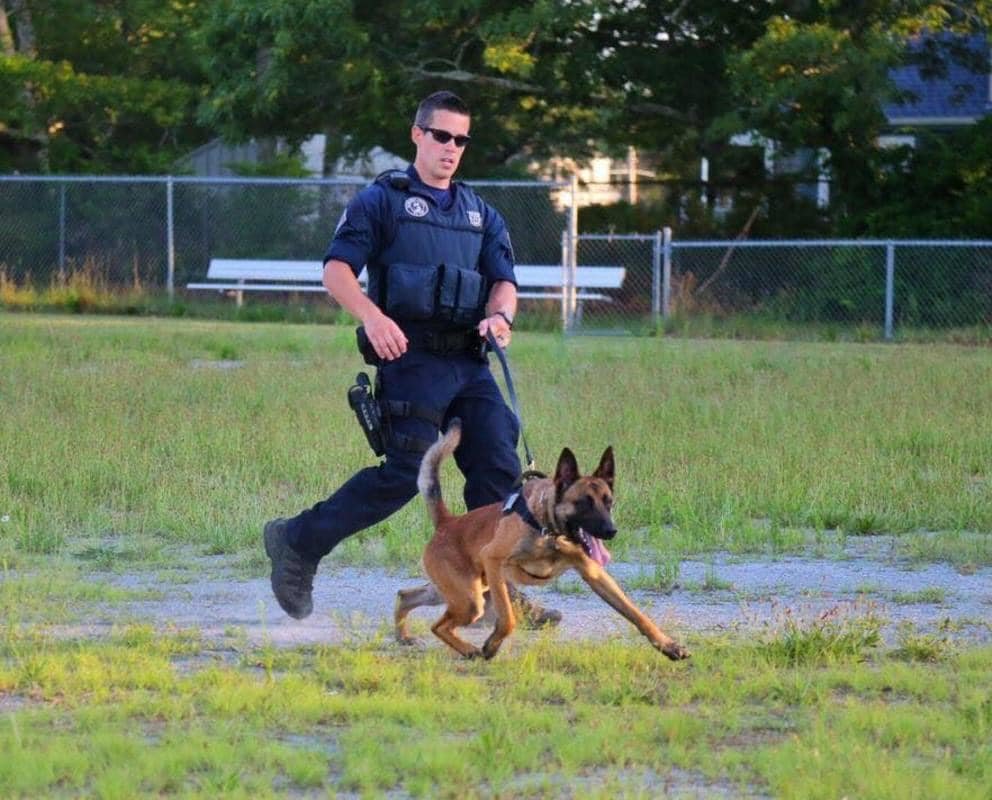 "So that money angle, it is wise to help an animal like a police dog because they're worth a lot of money," Xiarhos said.
Denise Morency Gannon and Patrick Gannon, the parents of the murdered Yarmouth Police sergeant, also toiled to enact Nero's Law, including testifying before legislators in 2019.
"Denise took it from a very personal perspective and distributed photos of Nero healthy and Nero about a day after his surgery," Patrick Gannon told Coffee or Die. "You know, hooked up to IVs and a lot of his fur had been shaven off, as you can understand, to go through the procedure and he was looking pretty sad and poorly. Showed kind of the night and day difference, and I don't think anybody on the committee would want to see an animal suffer the way Nero did, because of the great delay and for being able to get him veterinary attention."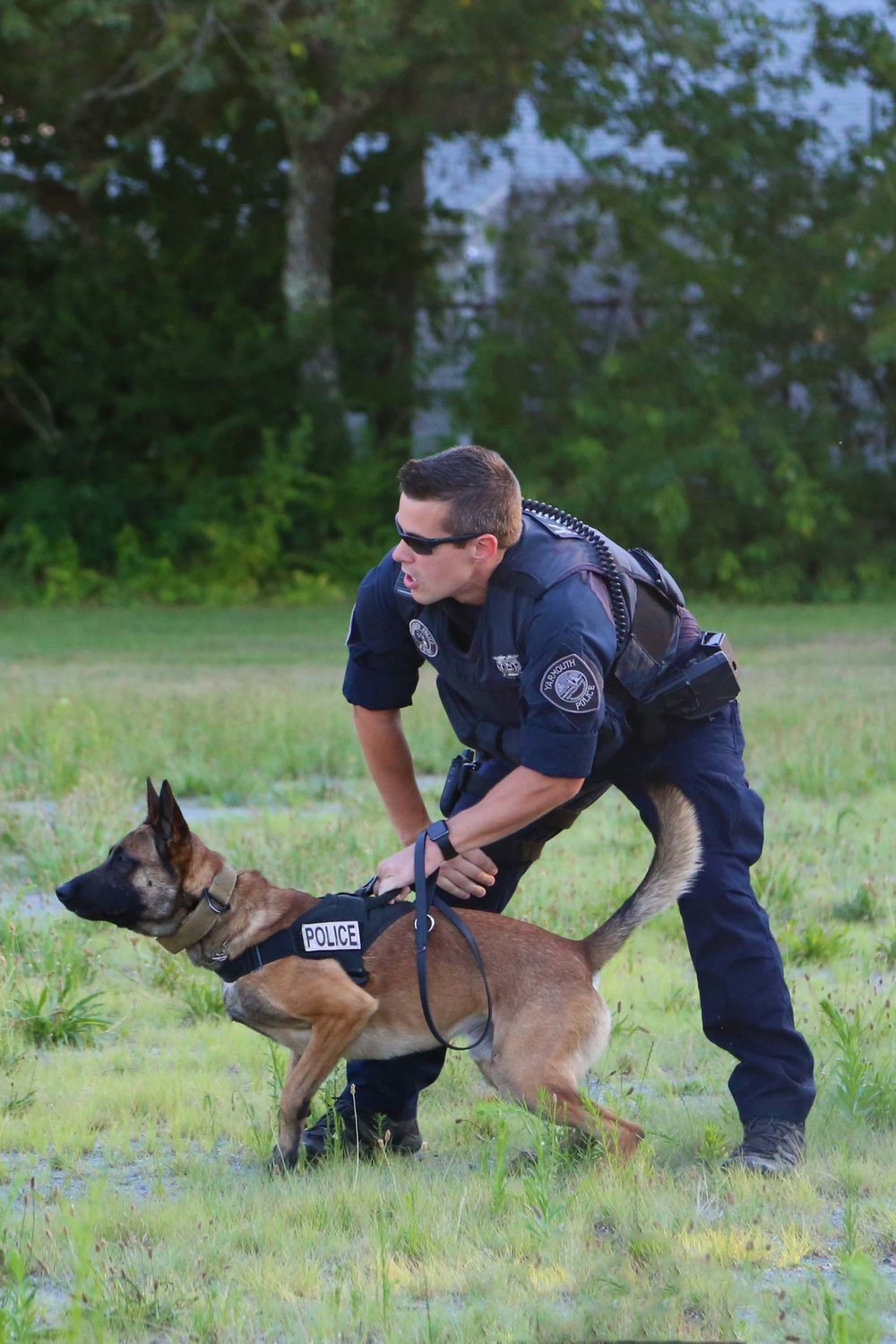 Now that Nero's Law is out of the legislature, Denise Morency Gannon praised it as a history-making bill that "will lead other states in the same direction so that eventually this can happen countrywide."
Xiarhos said the legislation would trigger training protocols in Massachusetts for emergency medical technicians and paramedics. They'll learn how to control bleeding, administer oxygen, and save the lives of dogs that accidentally get pricked with heroin needles while performing their duties.
The legislation specifies that caring for people still trumps treating police dogs. But Peter McClelland, a retired Yarmouth Police officer who trained both Sgt. Gannon and Nero, told Coffee or Die it also finally gives the animals "the treatment that they deserve" because it "takes them out of being second class in a way."
Editor's note: This story was updated to show the shooter was convicted in 2021.
Read Next: