This article was originally published April 30, 2021, on Sandboxx News. Follow Sandboxx News on Instagram.
Recently, the Master Chief of the Navy visited the Naval Special Warfare Command in San Diego and explored how the maritime component of the U.S. special operations community can contribute to an evolving battlefield.
Master Chief Smith met with the NSW leader and rank and file to discuss leadership and how the SEALs and SWCCs assess and develop cognitive, character, and leadership traits for their tactical and operational elements.
During his visit, Master Chief Petty Officer of the Navy (MCPON) Russell Smith spoke to Navy SEAL and Special Warfare Combatant-Craft Crewmen (SWCC) operators stationed on the West Coast.
San Diego is also where the Basic Underwater Demolition/SEAL (BUD/S) training and Basic Crewman Training (BCT) take place. These are respectively the selection processes for the SEAL and Special Boat teams.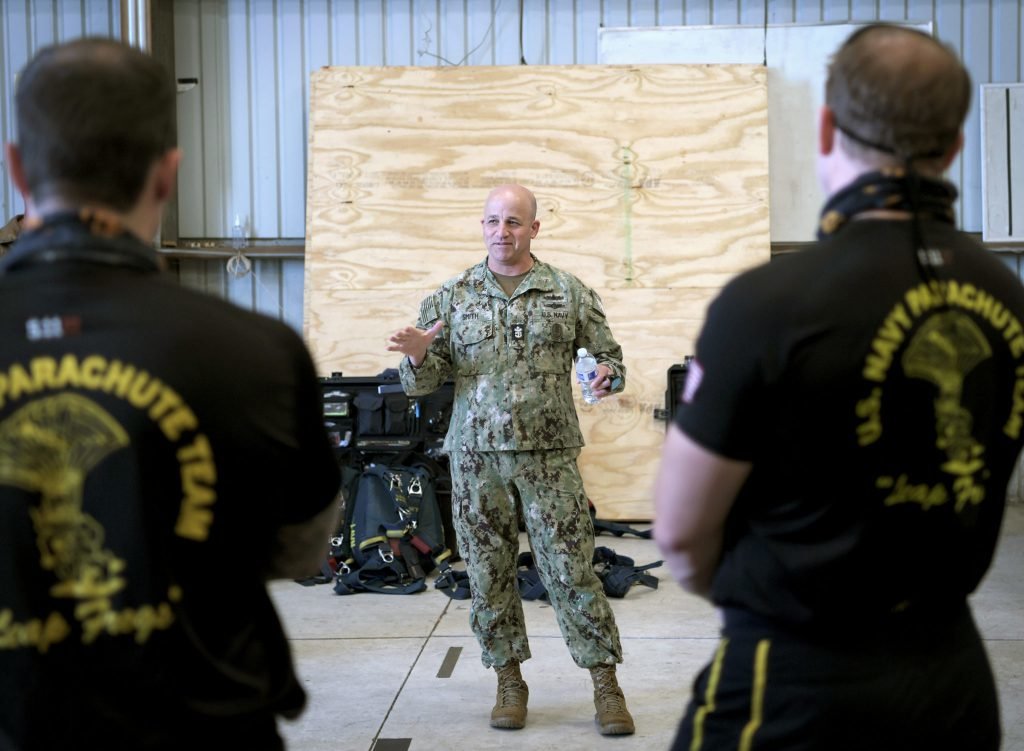 Smith also met with the top enlisted SEAL, Force Master Chief Bill King and visited the Leap Frogs, the Navy's parachute team.
"The work they do every day extends the reach of Naval and Joint Task Force Commanders, and gives our adversaries pause – as it should. I encourage you to continue learning and growing as you take on the mantle of personal and team responsibility during a critical time in our nation's defense," Master Chief of the Navy Russell Smith said during his visit.
Earlier this year, the Navy invited Naval Special Warfare Command to participate with Navy SEALs and SWCCs in the certification process of one of its aircraft strike groups, signifying the increasingly important role special operators will play in a potential war with a near-peer adversary, such as China or Russia.
"What each of you does to help build confidence and trust within your teams and with the American people pays dividends that you may never fully understand. I am incredibly proud of the work you continue to do each day, and the strategic impact you have on our national security," added Smith.
In the era of Great Power Competition, effective joint and combined operations are critically important. Indeed, to effectively counter its Chinese and Russian competitors, alone or even together, the US military will have to make all its parts work together seamlessly. Special operators and conventional troops will only increase their effectiveness by working together.
To be sure, commandos and conventional forces have fought alongside one another many times, and one of the five Special Operations Truths states that most special operations require non-special operations support. However, both communities have been exploring ways to increase that working relationship and expand it to even greater lengths.