As a kid, Mat Best was always creating universes in his head or singing silly songs to make his friends laugh. He never dreamed that he would grow up to do it for a living. "You're convinced through social constructs that you have to get that 9-to-5 job," he said.
Best's job as executive vice president of Black Rifle Coffee Company is nowhere near 9-to-5. "I wake up thinking about the company, and I go to sleep thinking about the company, and half the time I dream about the company," Best said. "It's the all-consuming fire, but it warms me up."
Since the first bag of Black Rifle Coffee was sold in 2014, Best has been the face of the company through its viral video content. He's extremely proud of how they have recently grown the company on the media side, building a larger internal staff of technical creative experts.
BRCC is first and foremost a coffee company, "but the value add within that is making creative commercials," Best said. "I think it's hyper-unique to our company. We run the company, so we can do whatever we want."
What Best wants most is to stay engaged with the audience. "I have no one to impress other than the end consumer. That's all that matters to me," he said. "I wear tank tops and board shorts to my board meetings. I don't care about some ivory tower person who wants to tell me how to run a business, I'm here to create and maintain a relationship between us and the customers. If they like fun content and us blowing up zombies, we're gonna do that."
Best is excited for the newest big media project he has been working on for the last six months. The sci-fi short film will be much more cinematic than the skit-based videos the company usually produces. And thanks to the internal staff growth, costs were much lower than the audience might expect.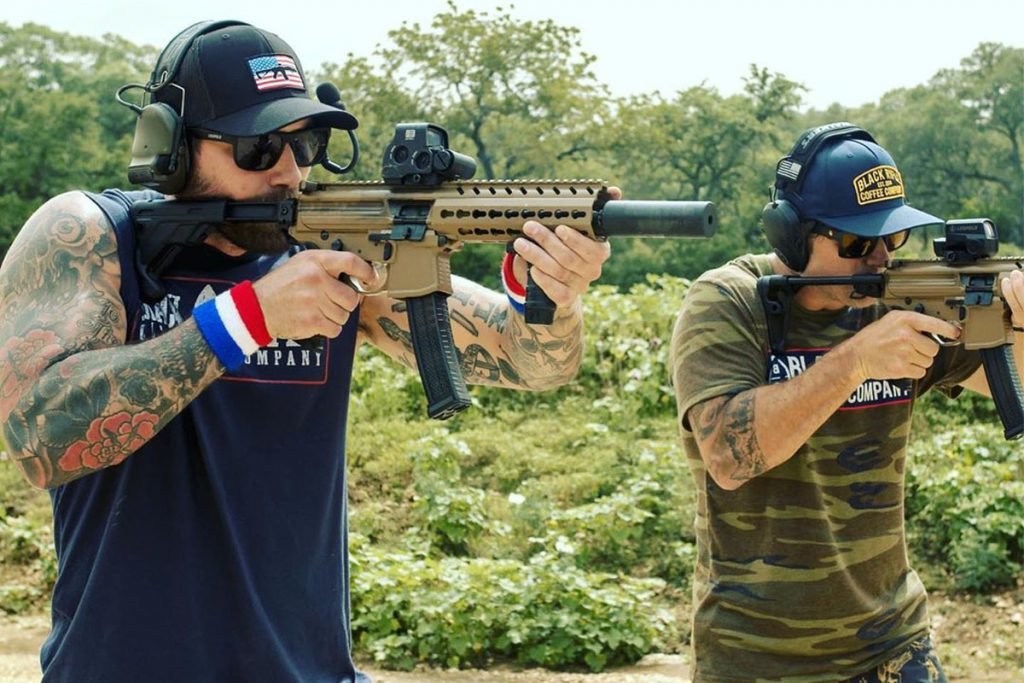 "We're very economically careful because we want to ensure that we keep all our employees getting paid," he said, "but definitely from a social and brand perspective, we take risks. The way you change culture is by making movements and being loud and creating difference."
He is hopeful that Black Rifle can set an example for other young veteran entrepreneurs. "We want to influence people to start their own businesses and live a life that isn't putting a wet blanket over you, telling you what you can and can't do," Best said. "The world needs more businesses like ours. We do what we want, we say what we want, we believe in what we believe in. We have our individual freedoms — that's America."
Spending years representing America to the world, first as an Army Ranger, then as a CIA contractor, Best has always tried to be "the 1% of the 1%" in everything he does. It's a mentality he shares with his business partners.
"I think all of us have continued to seize the most opportunities that are presented, and that requires an extraordinary amount of work," Best said. "It's the same way with the business — I don't want to be just a normal business, I want to be a life-changing business."
BRCC certainly changed Best's life, and it continues to grow and change. "There's a lot of moving parts right now, and I love it," he said. "When things get mundane, I get really bored, really quickly. So it's nice when we have 700 irons in the fire."