Writing a book is no small feat. Most don't realize the long hours an author puts into the first draft, the agonizing edits and rewrites required to perfect a manuscript, and then all the marketing required to get it into the hands of as many people as possible. Mat Best, in true Mat Best fashion, did it all while still working his day job at Black Rifle Coffee Company … which saw massive growth during the time he spent working on "Thank You For My Service."
I was fortunate to get a sneak peek, and I feel comfortable saying you've never read a military memoir quite like this. There are laughs for sure, but he also covers a lot of ground that I've never heard him openly talk about before. You'll be entertained, but you'll also get a peek into a world that very few people know and even fewer will ever experience. In that regard, it's as interesting as it is funny — not an easy feat to pull off.
Full disclosure: I've known Mat for over six years at this point. He gave me my first camera, wrote the foreword for my book, and even saw fit to hire me at Black Rifle Coffee. To say that my opinion of his book is biased would be a massive understatement. So I won't tell you that I really enjoyed reading his prose or that no one is likely to pull off this kind of memoir again anytime soon … or that you really need to buy this book if you are at all interested in military memoirs that underpromise and overdeliver.
Instead, I'll just give you a sample and let you decide for yourself.
The following is an excerpt from Mat Best's new book "Thank You For My Service," published by Bantam Books on Aug. 20, 2019.
---
Not every day in Ranger Battalion is a shooting gallery at the carnival type of day. You forget that sometimes. You also forget that you tend to do things a little differently than the other branches of the military and that they look at you differently than you see yourself. Often you don't realize this until you get pulled from direct action raids and are attached to other units for short periods to complete specific objectives or to fill in when other elements of a unit are rotating home.
At one point in Iraq, I was tasked as the Ranger fire team leader along with four other Rangers to an Air Force Pararescue team (PJs) for a two-week CSAR (combat search and rescue) rotation. CSAR teams are typically first on the job any time an American helicopter or plane goes down. When we get the call, the Rangers secure and defend the crash site while the PJs do the recovery and provide any necessary medical care to the downed pilots and crew. Once they're good to go, the Rangers then plan the movement for exfil and return to base.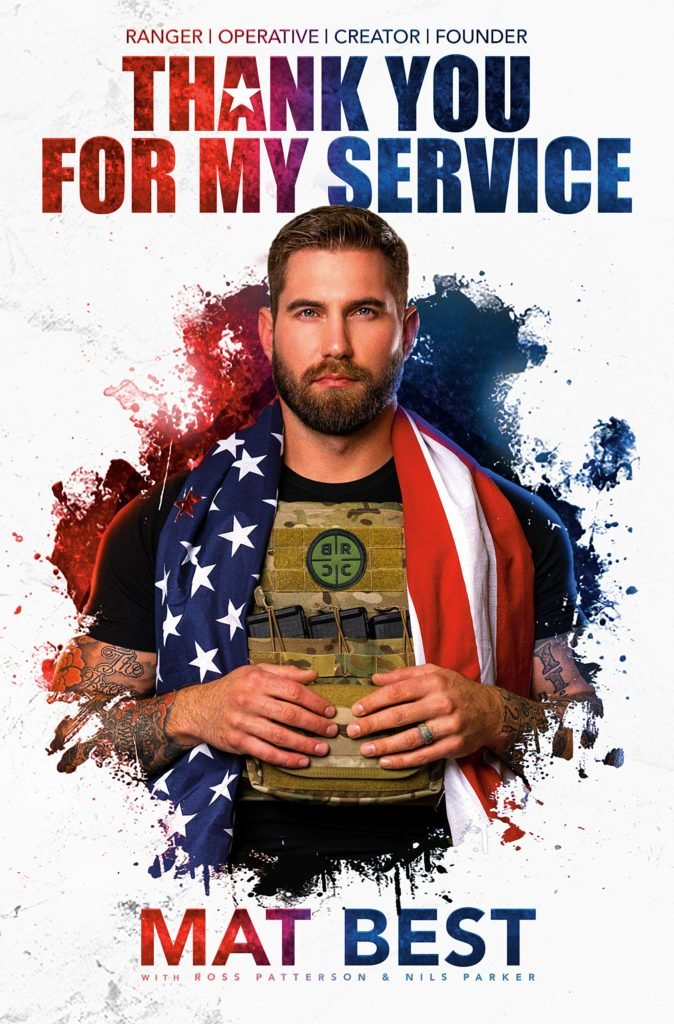 It's not uncommon to lose aerial assets during wartime, and this was especially true in the adverse conditions of hot, dusty Iraqi deserts and the 14,000-foot Hindu Kush mountains of Afghanistan. That said, it was rare enough that when it happened, it usually made the news back home. What that told me was, with only two weeks before I had to go back to my platoon for more direct action stuff, there was an excellent chance that this could be a nice, quiet little vacation.
Around 10 on the fourth night of my two weeks with the PJs, I was in our squad room, deep into a gnarly solo on the expert level of Guitar Hero III: Legends of Rock, when our radios kicked off:
"Roger, we have a downed fixed-wing."
So much for the vacation. An unmanned Predator drone had malfunctioned during takeoff and crashed about ten miles outside the wire of our base. Rushing to my kit room, my first thought was: Dammit, I am NEVER going to beat "Through the Fire and Flames" this way! Then I realized that I was getting all dressed up and I probably wouldn't even get to shoot anyone. That was even more disappointing. Pulling on all your body armor and strapping on your normal weapons load for a CSAR mission with no definable adversary is like putting on a condom to have sex with a blow-up doll. Sure, technically, it's action but it's not like you're gonna catch anything . . .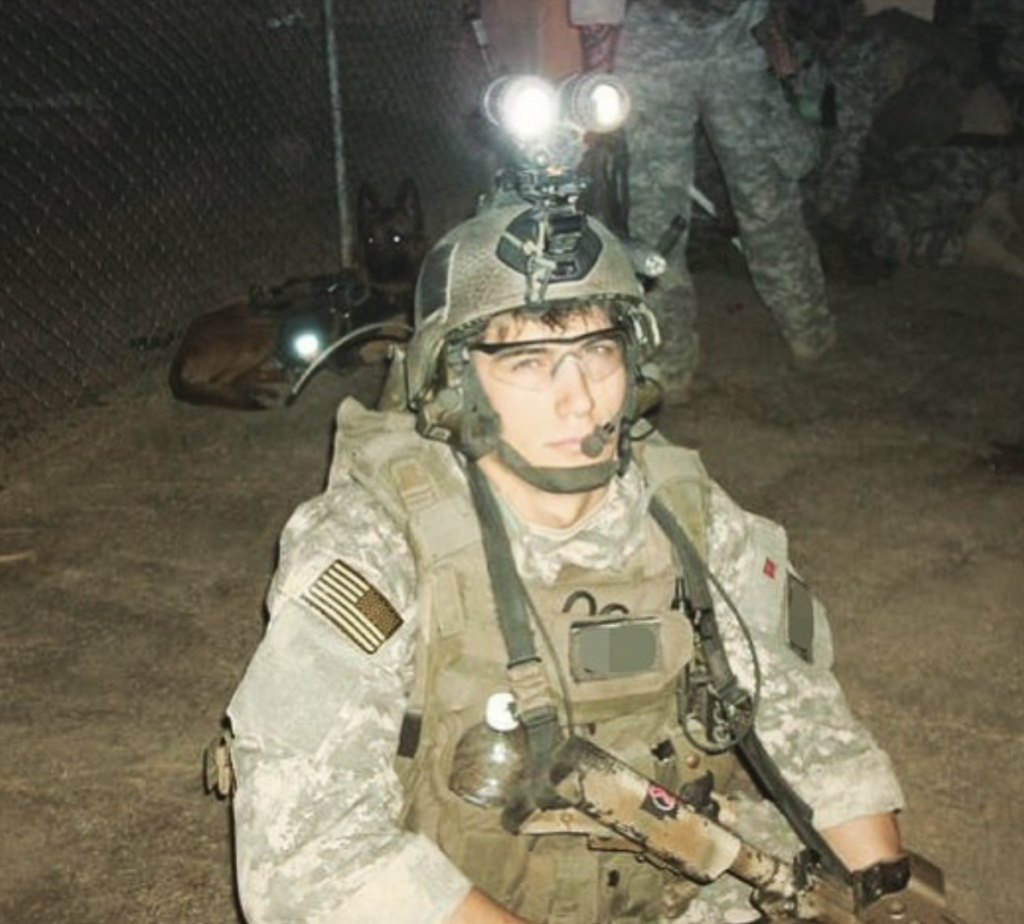 Then the master breacher in me took over: Wait . . . do I get to blow this thing up? I'd breached plenty of doors and walls before, but never anything this big and complex. I had no idea how much demo I would need to get the job done. In uncertain moments like these, whether it's blowing up a drone or lighting up a party, I follow a very simple formula: P = Plenty. No one has ever said, "Damn, bro, you brought too much booze to the barbecue!" And I suspected that no one was going to complain that the crashed drone might get too blown up. Knowing that, I stuffed my backpack with [REDACTED] C4 plastic explosives, a few extra strands of timing fuse, and some command initiators . . . just in case.
Wheels up. Let's party.
We took off in two Black Hawks for the easy eight-minute flight to the crash site. As the birds dusted off back to base, we quickly secured the wreckage. I placed my team in a defensive posture around the site as the PJs worked to grab anything sensitive from the downed aircraft. PJs are like the world's greatest "Where's Waldo?" players. Give them even a little bit of time, and it won't matter where something is hidden, they're going to find that shit and grab it up. Everything was going smoothly when I heard the Air Force combat controller's radio frequency crackle. I stopped and took a knee next to him to see what was up.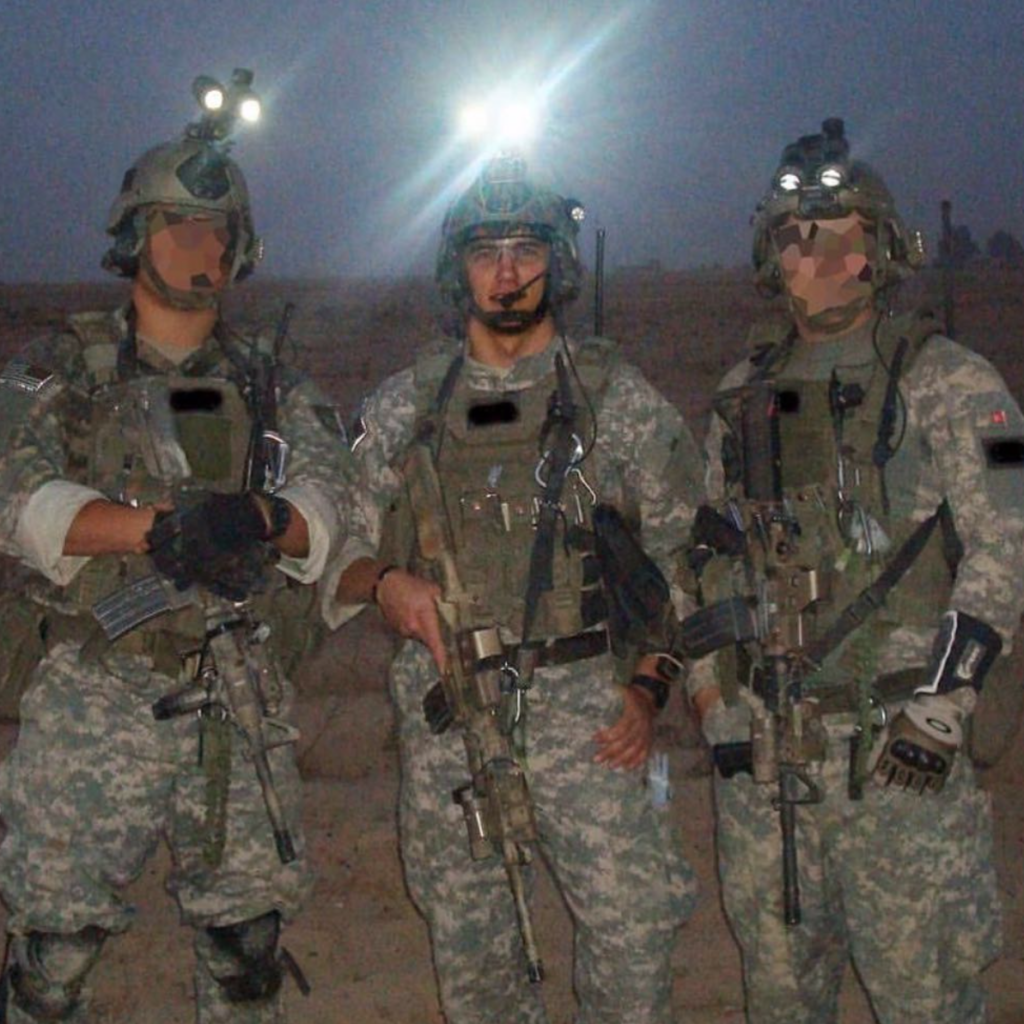 "Roger, we are launching QRF [quick reaction force] immediately for back up," the person on the other side of the radio signal said.
"Yeah, we are all set here, guys," the combat controller calmly replied. "Standby at gate, no need to launch, over." Combat controllers are experts in airfield seizure, air traffic control, air-to-ground comms, fire support, and all manner of command and control. When one of them tells you we're all set, we're all set.
"Negative," the voice responded. "We are en route to your position."
Jesus Henrietta Christ, who is running this donkey show? Because it clearly wasn't us—the guys with all the training and the guns and [REDACTED] brick of boom. At this point I was just wondering what kind of QRF they were sending. With how close and non-threatening our location was, I knew there was no way an infantry unit was on standby for this type of stuff. And it wasn't like [REDACTED] was fast-roping in for high-fives and photo ops any time soon. All I could do was patiently wait to find out. Then the radio crackled again.
"Roger . . . ummmm . . . what is your location? Our GPS isn't working." This was the Army, so it wasn't exactly a world-shaker that the piece of equipment designed to tell you which part of the soup sandwich you'd taken a bite of wasn't working. Still, it wasn't particularly reassuring that the Quick Reaction Force wasn't all that quick now.
The combat controller read out an exact ten-digit grid.
Silence.
"Do you copy, over?" the controller said.
Still nothing. Then I saw white Humvee lights far off in the distance breaking through a line of trees that bracketed our position for about four hundred meters on each side.
"DO YOU COPY, OVER!?"
The radio finally crackled to life again.
---
To read the rest of this story (and more!), pick up a copy of Mat Best's "Thank You For My Service" anywhere books are sold!