VANCE AIR FORCE BASE — Vance Air Force Base set a new record Dec. 3 as eight of the student pilots graduating in Class 22-03 were women, They broke the previous record of seven women graduating with Class 17-06 in March 2017.
The eight women and 22 men of 22-03 decided to memorialize their diverse roster on their class patch, picking a design that references a classic movie about ambitious women.
"We're the 'girl class,'" said 2nd Lt. Caitlin Bitting, now in follow-on training with the 25th Flying Training Squadron at Vance. "So we made our class patch based off of the movie, "Mean Girls," to tell people to 'get in… we're going flying'."
2nd Lt. Raily Duffy, with Class 22-03, who designed the patch, said the men in the class embraced the theme. "The guys ate it up, they even got mad when we tried to use the color yellow instead of pink," said Duffy.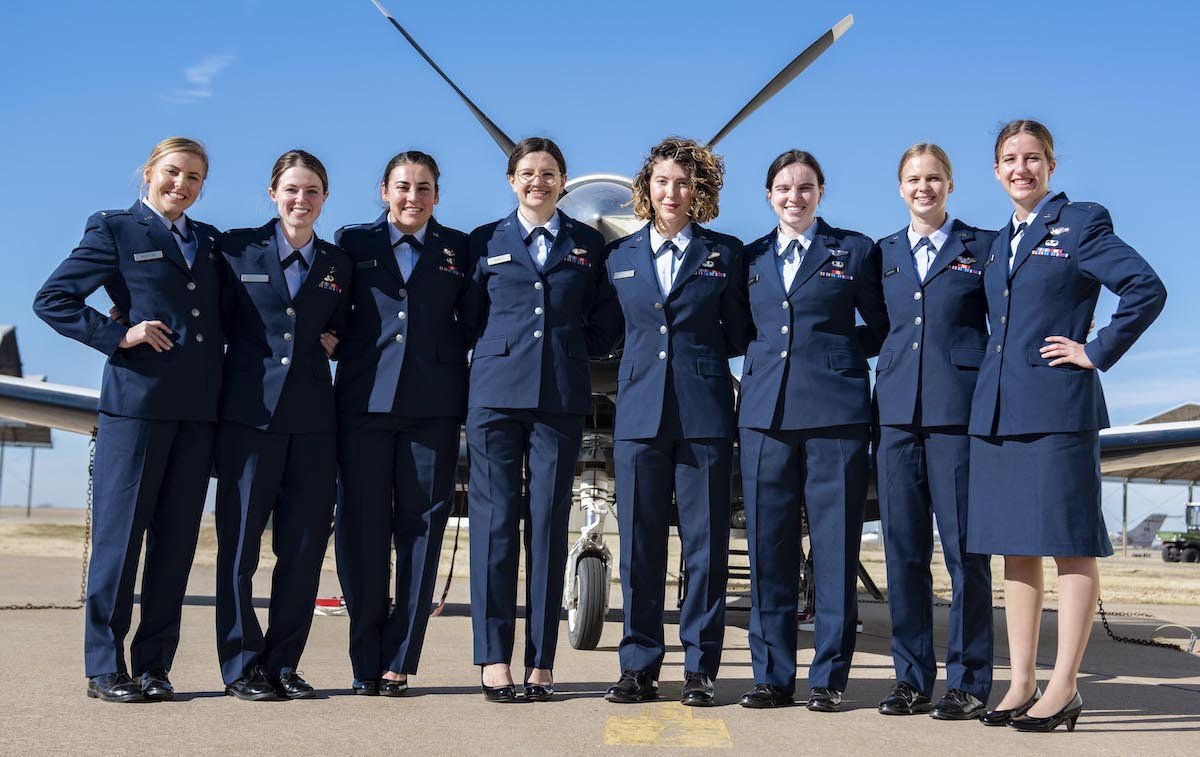 While Class 22-03 was a record-breaking class, the members of the class described the experience as normal.
"When I walked in and saw that many girls, I didn't think anything of it," said 2nd Lt. Shinryu Aoyama, a male student pilot in the class.
"I mean, we like to brag when we're different," said Aoyama. "And being different isn't a weakness, it's a strength that we got to share as a class. With different ways of thinking and different backgrounds, it can only make us better."
The students came together at Vance for initial flight traing, known as Under. Class 22-03 made sure that even with a record-breaking class, they brought just as much to the table as every other class.
"Being in this profession, it's important to know that standards don't change based on gender," said 1st Lt. Kaitlyn Cook, a student now in follow-on training with the 25th FTS.
In addition to the patch, the women brought a since of camaraderie that the other classes didn't seem to have. They looked at pilot training as a "team sport."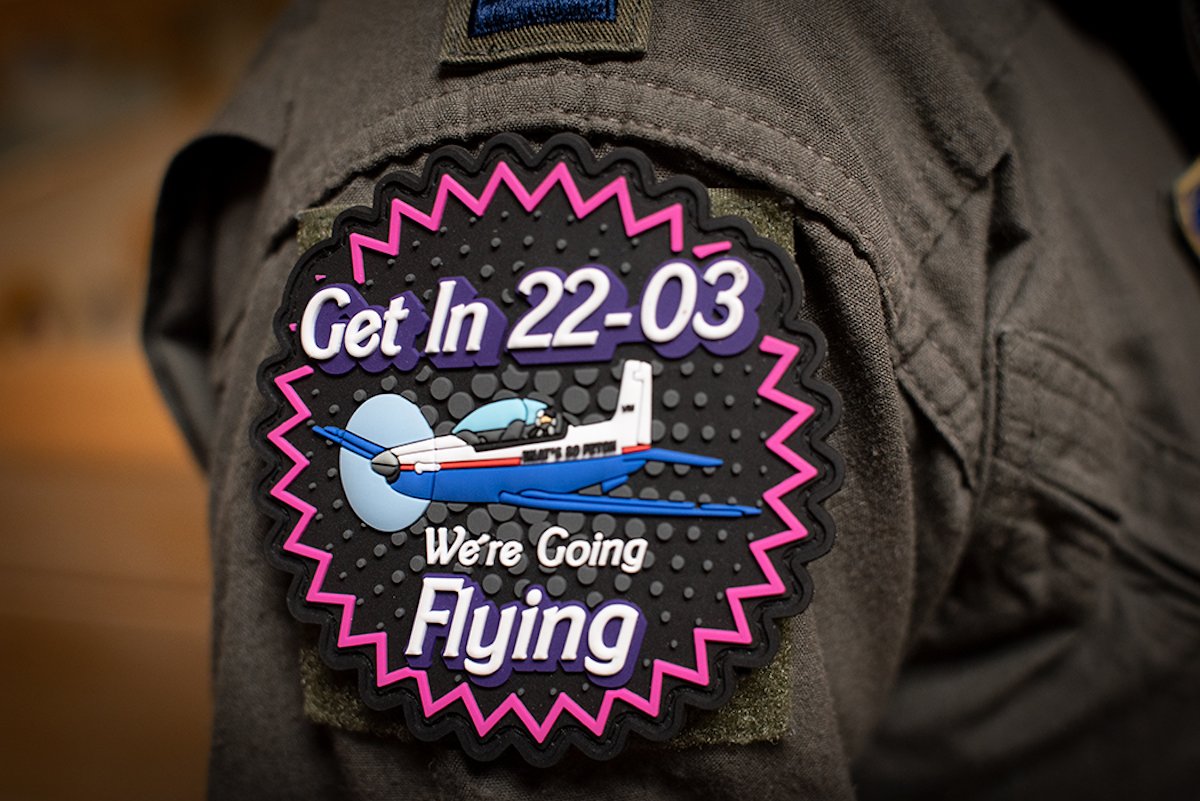 "Our flight commander emphasized that if we worked together, we would succeed," said Cook. "We really took that to heart, even to go as far as to have weekly dinners and breakfasts together."
Duffy also thought the brunches their class enjoyed were a unique twist that the girls brought.
Whether it was the brunches or the teamwork, Cook and Duffy's recipe for success paid off. They both graduated as two of the three distinguished graduates from Class 22-03.
"I would tell young girls that want to fly, to go for it," said Cook. "It's hard for a reason. We need our Air Force pilots to know how to do complex things. Don't let that deter you from being a part of such an awesome group."
A group whose members are not limited by gender — the United States Air Force.
The other five women graduating with Class 22-03 were: 2nd Lt. Abby deVarennes, 2nd Lt. Mary Luking, 2nd Lt. Melanie Sundahl, 2nd Lt. Mariah Waters and 2nd Lt. Kayla Wofford.
Read Next: