This article was originally published on March 11, 2020, by the U.S. Army.
WASHINGTON — A former four-star general who served as the Army's vice chief of staff was awarded the Presidential Medal of Freedom during a ceremony March 10 at the White House.
Jack Keane, who served from 1966 to 2003, was a career infantry paratrooper and decorated combat veteran of the Vietnam War. He was also at the Pentagon when a jetliner struck it on 9/11, and later provided oversight and support for the wars in Afghanistan and Iraq.
He is now a senior strategic analyst for Fox News.
President Donald Trump called Keane a "courageous warrior and a fearless patriot" whom national security expert Henry Kissinger once dubbed a "national treasure."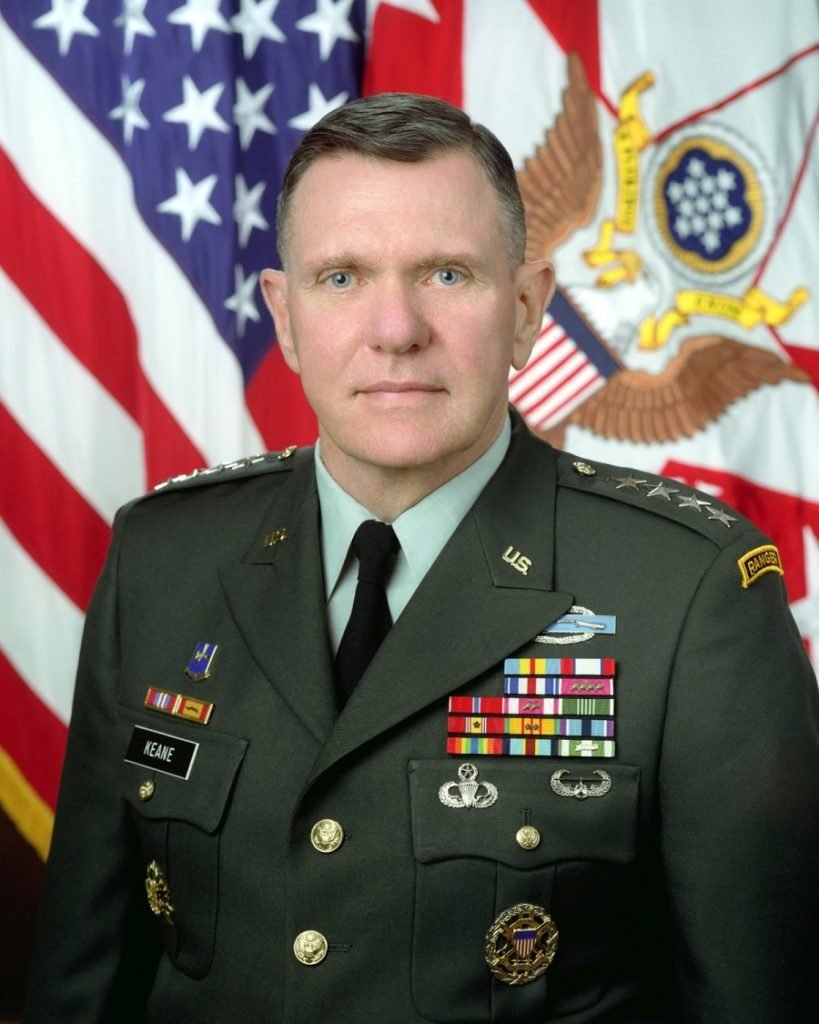 "Jack Keane is a visionary, a brilliant strategist and an American hero," Trump said. "General, you will be remembered as one of the finest and most dedicated Soldiers in a long and storied history of the United States military."
The medal is one of the nation's highest civilian awards that is given to individuals who have made especially meritorious contributions to the security or national interests of the U.S., to world peace, or to cultural or other significant public or private endeavors.
As the Army's vice chief of staff in his last four years of service, Keane oversaw 1.5 million soldiers and civilians in 120 countries with an annual operating budget of $110 billion, according to his biography.
In his Army career, Keane earned two Defense Distinguished Service Medals, five Legions of Merit, the Silver Star, the Bronze Star, three Vietnam Service medals, the Combat Infantryman Badge, Master Parachutist Badge, and a Ranger tab, among other decorations.
After he retired from the Army, Keane frequently traveled to Iraq and Afghanistan for senior defense officials with multiple visits during the surge period in both countries.
He currently serves as the chairman of the board of directors for the Institute for the Study of War, which describes itself as a non-partisan think tank committed to improving U.S. military operations and the response to emerging threats.
Keane, 77, said he was "deeply honored" to receive the medal at the White House surrounded by friends, family and military officials.
He went on to say that his career had been shaped by two major events in his life.
First, he said his time in Vietnam put him in close combat with his soldiers in a place where death was always a solemn companion.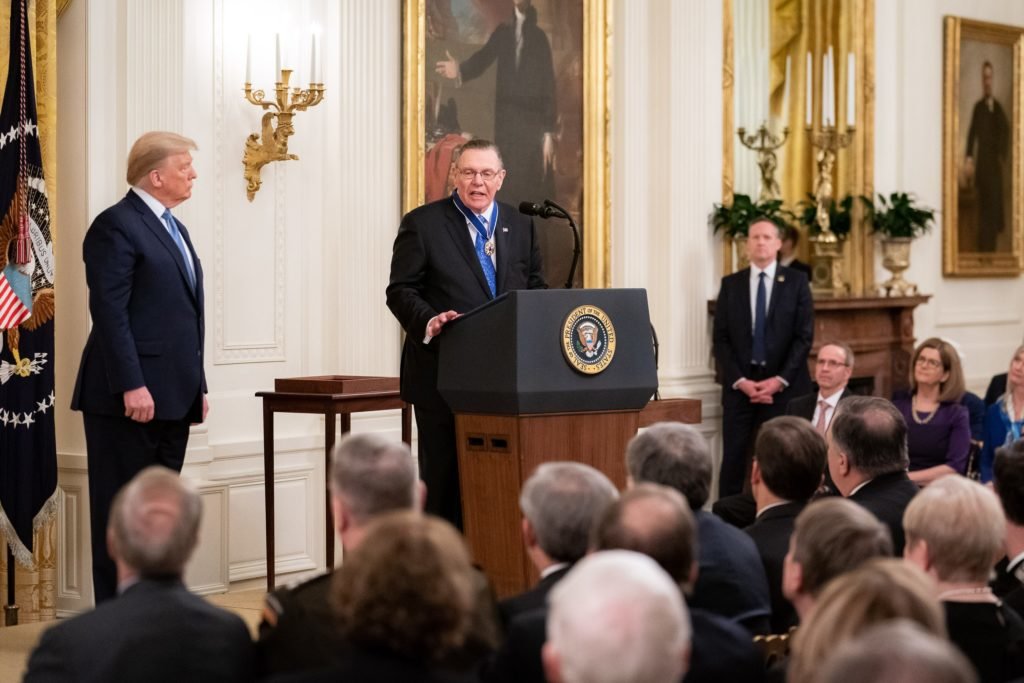 "Yet, it was there I truly learned the value of life. The value of human life; to treasure it, to protect it," he said. "The experience crystalized for me the critical importance of our Soldiers to be properly prepared with necessary skill and the appropriate amount of will to succeed in combat."
Losing 85 Army teammates at the Pentagon on 9/11 also pushed him to do more.
"He ran through smoke and debris and evacuated the injured, saving lives," Trump said. "He visited the wounded in hospitals and attended scores of funerals for the fallen patriots slain in the attack."
Two days later, Keane, who grew up in Manhattan, visited ground zero of the World Trade Center site and walked across the smoldering ruins.
"It was personal, and I was angry," he said.
Following the Army, Keane said he stayed involved in foreign policy and national security to ensure such attacks would never happen again.
"My motivation is pretty simple: do whatever I can, even in a small way, to keep America and the American people safe."