Nearly 7,000 Marines died in the Battle of Iwo Jima, one of the last major campaigns of World War II. It was a fight that led to 27 Marines and sailors earning the Medal of Honor. One of those recipients was Marine Corps Platoon Sgt. Joseph R. Julian, whose actions were instrumental in the battle's success.
Julian enlisted in the Marine Corps Reserve shortly after high school in January 1942, just as the U.S. was ramping up its war effort. After boot camp, he became a drill instructor until his unit, the 1st Battalion, 27th Marines, 5th Marine Division, was officially activated in January 1944.
The 5th Marines first saw action during the Battle of Iwo Jima. The U.S. wanted to overtake the island so Allied bombers could be in reach of the Japanese mainland. During the five weeks of fighting that ensued, it became one of the bloodiest battles of the Pacific Theater.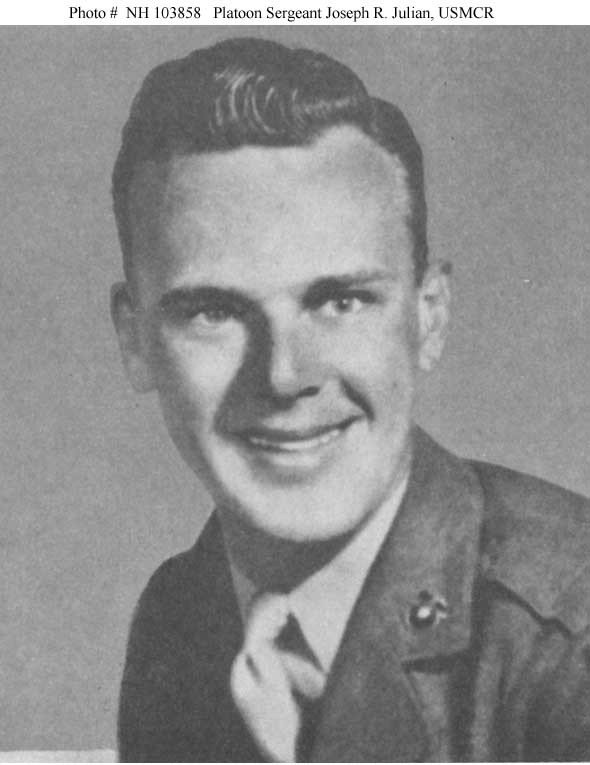 On March 9, 1945, the battle had been in full swing for nearly three weeks. Julian was a platoon sergeant — the equivalent of a modern-day staff sergeant — in charge of advancing his unit on the island. They'd been fighting Japanese forces who were defending the island via 11 miles of tunnels and underground rooms.
As Julian's platoon moved forward that day, Japanese troops in trenches and cave-like pillboxes blasted them with machine gun and mortar fire. Thinking quickly, Julian had his platoon get into strategic positions to fire back. He then went ahead alone and hurled grenades and other explosives into the nearest pillbox, killing two Japanese soldiers and driving five more into an adjoining trench.
Julian grabbed a discarded rifle, jumped into the trench and killed them all.
He wasn't done, though. Julian got more explosives and, with another Marine's help, charged the enemy's fortifications. They were able to knock out two more positions.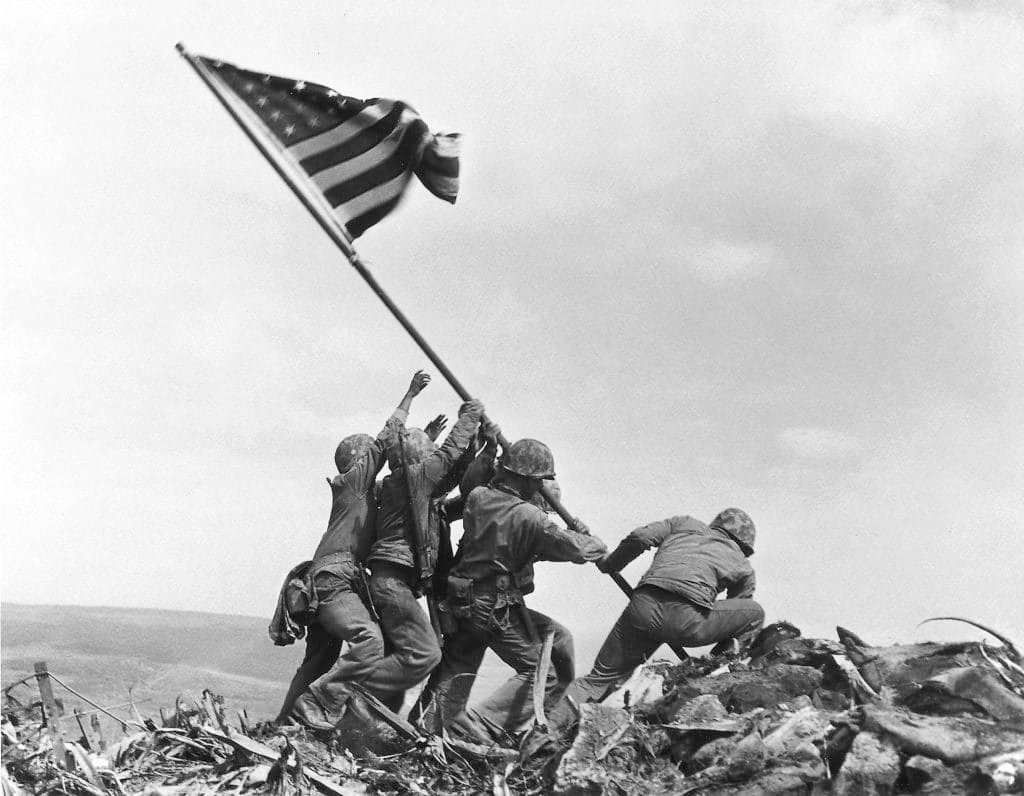 Julian then single-handedly launched a bazooka attack, firing four rounds into the one remaining pillbox where the Japanese were firing on American troops. He managed to destroy it, but he was hit by enemy fire in the process and died where he fell.
Julian, 26, had refused to quit during a critical phase of the battle. Even though he lost his life, his driving spirit made a huge impact on his company's ability to advance into Japanese territory — enough to eventually take over the island.
For his actions, Julian earned the Medal of Honor posthumously. Navy Sec. James Forrestal presented the medal to the Marine's mother at a ceremony in Washington, D.C., in December 1945.
Julian's remains were returned to the U.S. after the war. He was buried at Long Island National Cemetery in Farmingdale, New York.
---
This article is part of a weekly series called "Medal of Honor Monday," in which we highlight one of the more than 3,500 Medal of Honor recipients who have earned the U.S. military's highest medal for valor.
---
This article was originally published on May 11, 2020, by the Department of Defense.