Master Sgt. Earl Plumlee will receive the Medal of Honor on Thursday, Dec. 16, for fighting off an attack on a forward operating base in Ghazni, Afghanistan, in August of 2013.
The medal represents both an acknowledgment of Plumlee's extraordinary actions to repel an attack on his base and a victory for advocates of Plumlee who've fought to have him upgraded to the nation's highest military honor. Plumlee was originally awarded the Silver Star in 2016 for the battle, after an initial recommendation for the Medal of Honor was turned down. The decision outraged fellow soldiers. An inspector general's investigation looked into the downgrade, and a US House representative advocated for Plumlee's case to be reconsidered.
Though the path to Plumlee's award was convoluted, the Special Forces weapons sergeant's bravery and actions under fire in August 2013 have never been in doubt. Plumlee's Special Forces team was assigned to Forward Operating Base Ghazni when a group of 10 Afghan insurgents used a car bomb to blow a 60-foot hole in the perimeter wall of the base and then ran into the base wearing suicide vests. Plumlee, along with other American and Polish soldiers, raced to the scene of the initial explosion in a pickup truck, which was almost immediately struck by a rocket-propelled grenade.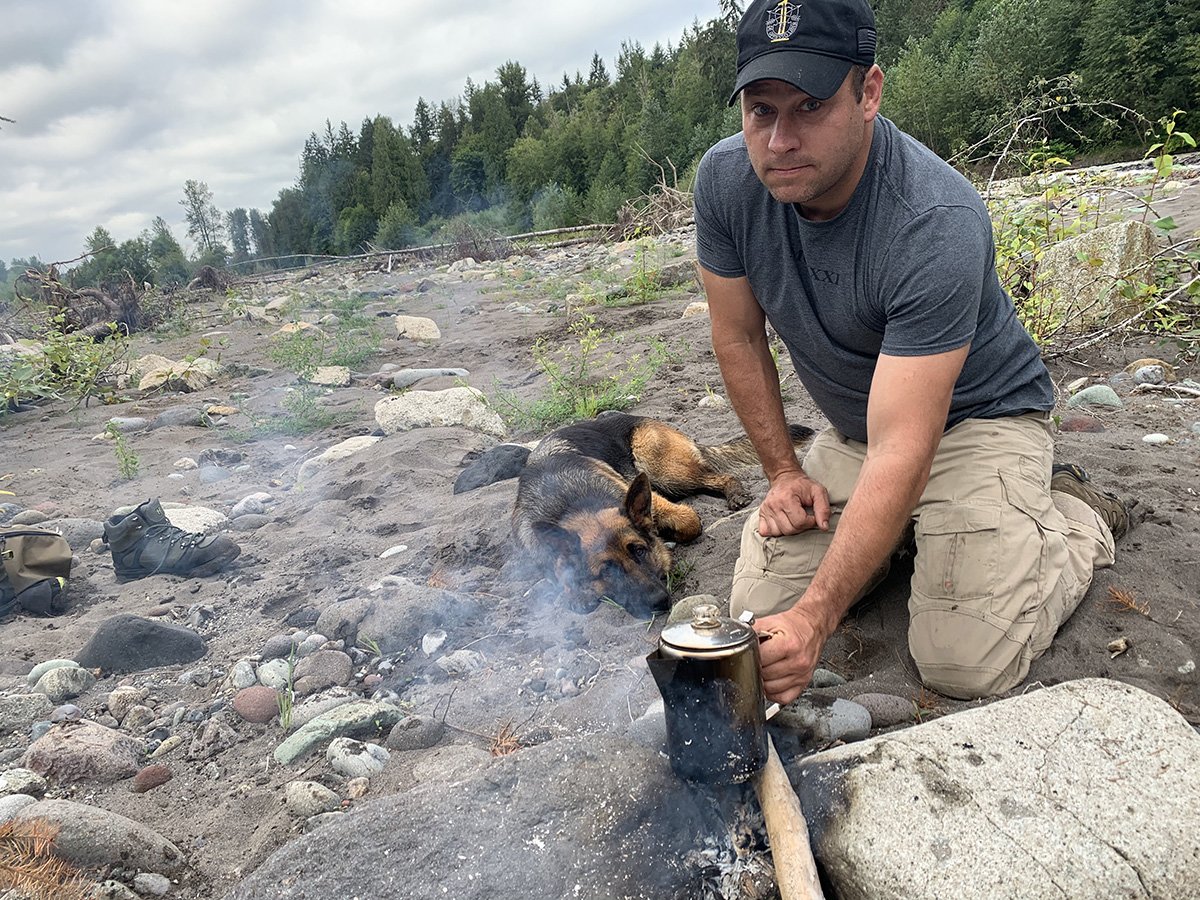 The Green Beret survived the blast and began firing with his pistol. Finding cover behind a plastic water tank, he killed one insurgent with a grenade and a second by shooting the insurgent's suicide vest, which exploded. Plumlee continued to advance against the fighters, exposing himself to a barrage of gunfire, grenades, and another exploding suicide vest.
He took cover again behind a junction panel, then mounted another counterattack alongside a fellow soldier, causing yet another insurgent to detonate his suicide vest. The blast sent Plumlee flying backward into a wall, injuring his back. Yet he continued to fight alongside other US and Polish soldiers, and ran through enemy fire to carry another soldier who had been wounded by one of the suicide bombers.
"It's no exaggeration when I say they saved FOB Ghazni," said one Special Forces soldier who was there that day. "If they would have arrived 10 seconds later than they did, the insurgents would have been in the more densely populated part of FOB Ghazni. […] They, on their own accord, moved to the sound of the guns, they moved to the breach point and they destroyed the enemy."
Plumlee enlisted in the Oklahoma Army National Guard in October 1998, during his junior year of high school. After graduating, he left the guard to join the US Marine Corps. By 2003, he was a Recon Marine and in 2008 was named the Marine Corps Recon Team Leader of the Year. He left the Marines and enlisted in the Army in 2009, joining Special Forces.
Plumlee was originally recommended for the Medal of Honor in 2014, but the Senior Army Decorations Board (SADB) that deliberated on his packet unanimously decided his actions did not merit the Medal of Honor. One member of the committee thought Plumlee should receive the Distinguished Service Cross, while two other members preferred to award him the Silver Star. Plumlee was awarded the Silver Star in May of 2015.
Following a vocal protest by Duncan Hunter, then a congressman from California, the Department of Defense inspector general investigated the circumstances surrounding Plumlee's award. The report concluded that "the nominee's valorous actions as documented in the MOH award recommendation packet did not meet the MOH criteria," and that no other issues came into play.
For example, Plumlee was investigated by the Army Criminal Investigation Command shortly after his actions in Ghazni for purportedly selling a riflescope illegally online. He was cleared of the charges, and despite Hunter's concerns, the IG report determined members of the SADB had not known of the investigation during their deliberations.
"The SADB members testified that they never saw any derogatory information nor did they see any indication during their processing and review of his MOH award recommendation packet that the nominee's command had Flagged him [for criminal investigation]," the report read.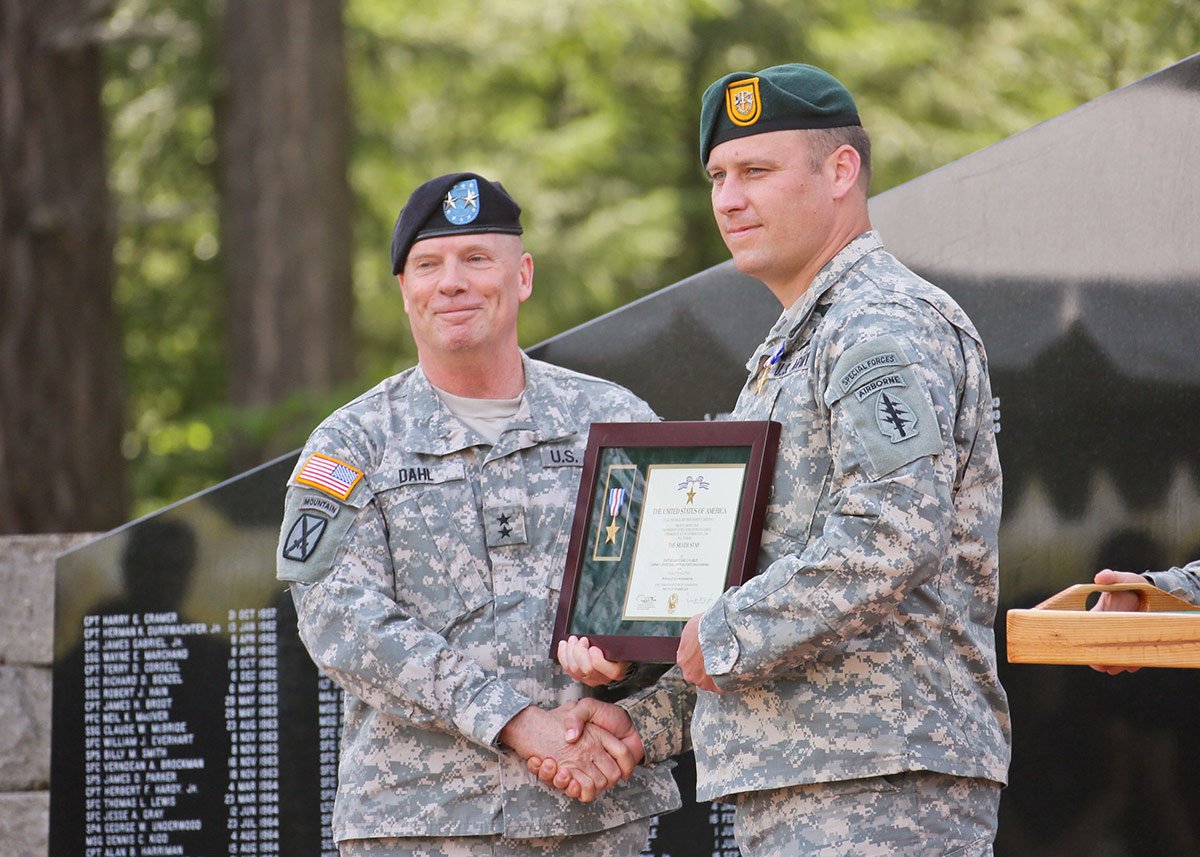 Plumlee was also a staff sergeant at the time of the firefight at Ghazni, and one member of the SADB thought a noncommissioned officer should be held to a higher standard than a lower-ranking enlisted soldier.
"One's a leader. One's a Soldier," the member said, according to the IG report. "I just felt there was an expectation of a leader who did a phenomenal job, that there was something more that [Plumlee] needed to have done in order to, in my mind, to make a recommendation for a Medal of Honor."
Joe Kasper, Hunter's chief of staff, described the logic of this decision as "absolutely insane" to Army Times in 2016.
"In essence what he's saying is, 'If this was a private, it would rate the Medal of Honor, but because we expect our NCOs to do valorous things, it doesn't,'" Kasper told The Washington Post. "That person should be looking at the actions alone."
Doug Sterner, a Vietnam veteran who maintains a comprehensive record of all valorous medal recipients, agreed.
"I don't think that that really has any bearing either on the initial award process or on the review process," Sterner told Coffee or Die Magazine.
Sterner noted the process of determining whether someone has merited a medal can be somewhat arbitrary.
"The great American ace pilot, Greg 'Pappy' Boyington, said 'Chesty Puller once told me, it's a short distance from a Navy Cross to a kick in the ass,'" Sterner said. "In other words, the same thing you get decorated for, you can often be court-martialed for, because it was done without orders."
But Sterner is pleased by all three of the Medals of Honor that will be awarded Thursday, to Plumlee as well as Sgt. 1st Class Alwyn Cashe and Sgt. 1st Class Christopher Celiz.
"I think that the men and women who fought in Iraq and Afghanistan were really short-changed in terms of military awards, and the Medal of Honor in particular," he said. "So anytime I see those upgrades, I'm very happy. It's rare to see a Silver Star get upgraded to the Medal of Honor."
Although Plumlee expressed mixed feelings in the past about not receiving the Medal of Honor on the first pass, he told reporters Wednesday that it "didn't bother" him anymore.
"All that scrutiny … I just think really validates [the award]," he said.
---
Read Next: More coverage of the Dec. 16 Medal of Honor awards from Coffee or Die Magazine
Alwyn Cashe
'I Met a Hero': Doctor Who Treated Alwyn Cashe Says He's Never Forgotten Him
Christopher Celiz