On Wednesday, U.S. Army Staff Sergeant Travis Atkins, who was killed in 2007 while shielding three of his soldiers from a suicide bomber in Iraq, will be posthumously awarded the Medal of Honor. The Medal of Honor is the highest award for valor in the United States military. Since 1863, it has been awarded to 3,500 servicemen.
Atkins was with the 2nd Battalion, 14th Infantry Regiment, 2nd Brigade Combat Team of the 10th Mountain Division based in Fort Drum, New York. He was 31 years old, and it was his second deployment.
The sun had just risen on June 1, 2007. Former Staff Sergeant Stuart Hollingsworth was in the gun truck in front of Atkins' static location; they were in the process of establishing daytime positions. Then a call came over the radio that there were two military-age males approximately 100 meters apart who had just entered an area with no civilian traffic.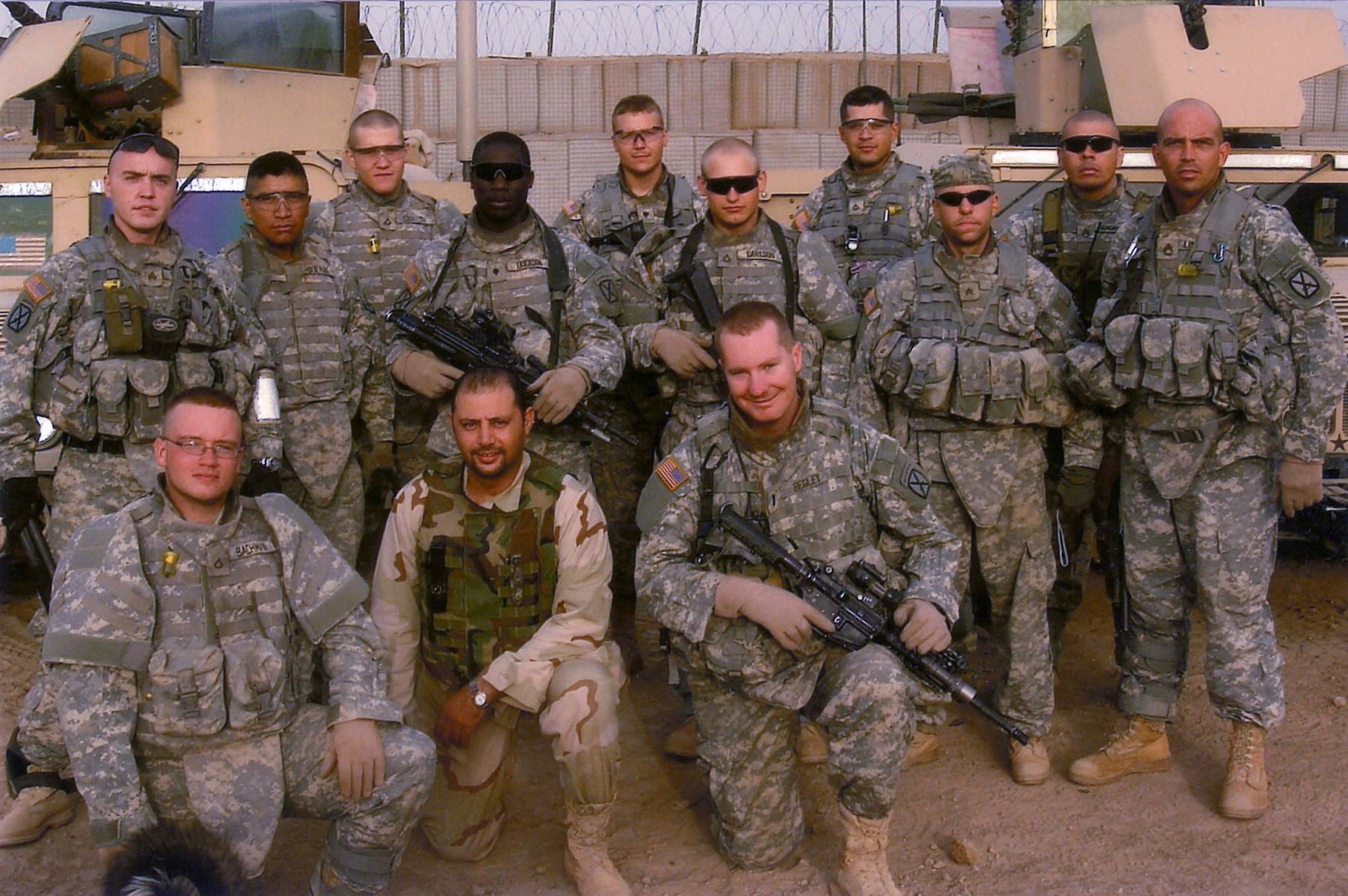 Atkins said he was going to dismount and search.
"Would you like back up?" replied Hollingsworth.
"No, I got it," said Atkins, according to Hollingsworth's account. "I'll let you know if I need anything."
As Atkins approached for the search, Hollingsworth didn't have a good vantage point. The last thing he heard from Atkins over the radio was, "Hey, I'm going to possibly detain, approaching military-age male."
Hollingsworth explained what followed: "And then boom, he goes off. I come over the radio. 'What the fuck is going on?' I heard gunfire. Bang, bang, bang. I got a .50 going off. I got small arms fire going off. We start heading that way."
According to defense.gov, Atkins bear-hugged the suicide bomber from behind and then threw him to the ground before his vest exploded. The other insurgent was killed by Robertshaw, a U.S. Army medic, before he could detonate.
Atkins bear-hugged the suicide bomber from behind and then threw him to the ground before his vest exploded.
When Hollingsworth arrived on the scene, the entire truck was covered in remains. It was the first overt daytime attack during the surge, so they were bracing for impact and maintaining a 360-degree security posture. But they couldn't see Atkins.
There were canals on both sides of the road and no immediate ability to conduct a search and rescue operation as they were reestablishing fire superiority. It wasn't until after Hollingsworth had confirmation that a quick reaction force (QRF) was on the ground with an outer cordon secured that he was able to shift his attention to identifying where Atkins was.
First Platoon and the mounted force had also arrived at the location. Shortly after, Sergeant First Class Angel found Atkins floating in a canal. They recovered his remains and called for a casualty evacuation.
Army Private Aaron C. Hall was not on location during the attack — he was at Camp Striker getting his hair cut. His platoon was scheduled to relieve Atkins' platoon of their mission.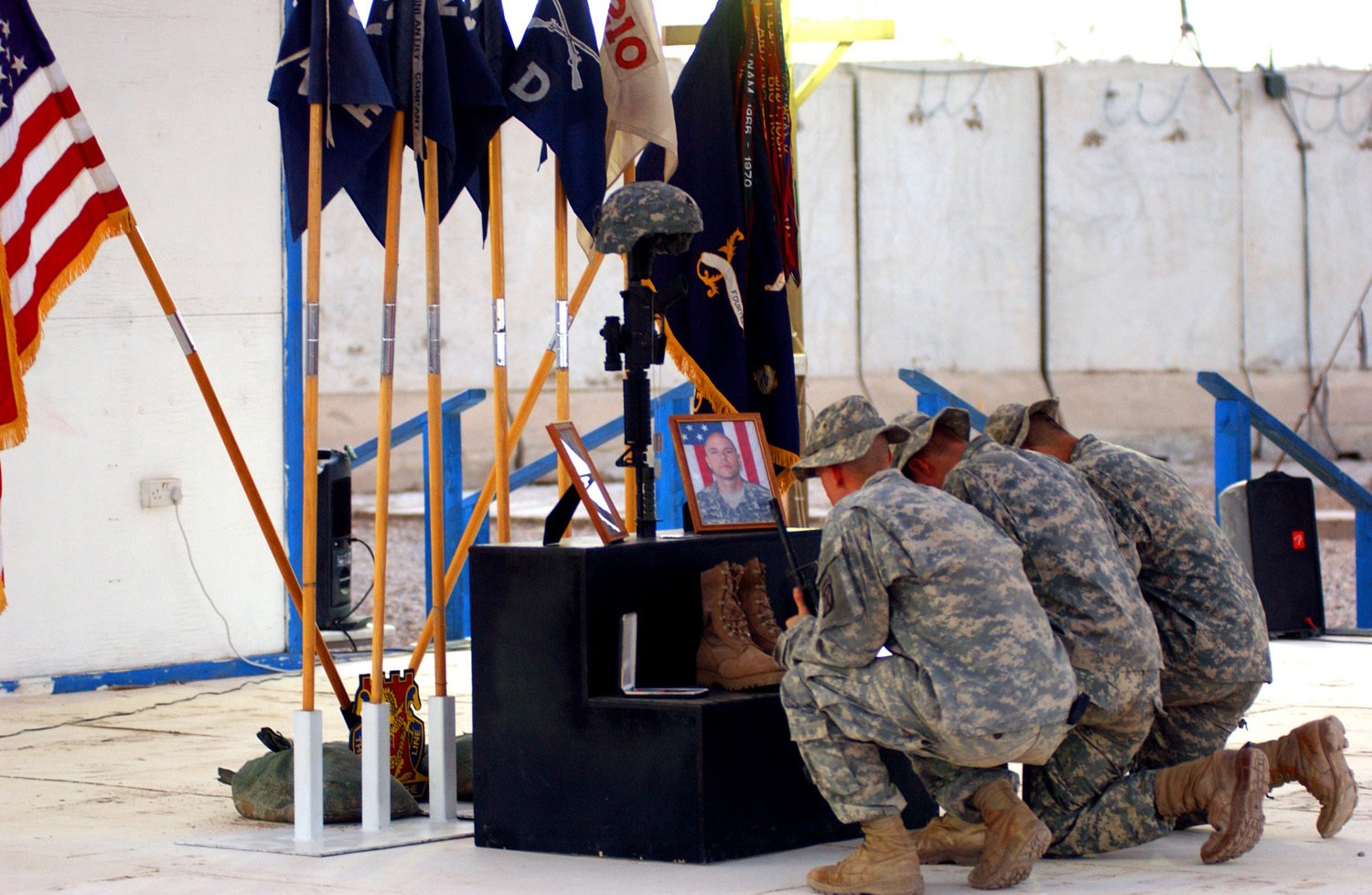 Instead, another soldier came storming in with the news that there had been an attack in their sector and they were rolling out in 15 minutes.
Hall grabbed his rifle and asked what happened. When he found out that Atkins had been killed, he couldn't believe it.
"No fucking way, man," he said. They ran to their living quarters, grabbed their gear, got in Humvees, and rolled out. By the time they reached the area, another platoon had already arrived and secured the scene, allowing the 2nd Platoon to return with Atkins' body.
During a recent interview with Coffee or Die, Hall shared a story about when Atkins was his NCO on a detail in Kuwait.
They were ramping up for deployment. Hall had made some poor choices, which led to him being on someone's shit list. At the time, he was pulling numerous details and had low morale. Hall wasn't in the right state of mind, and that's when Atkins intervened.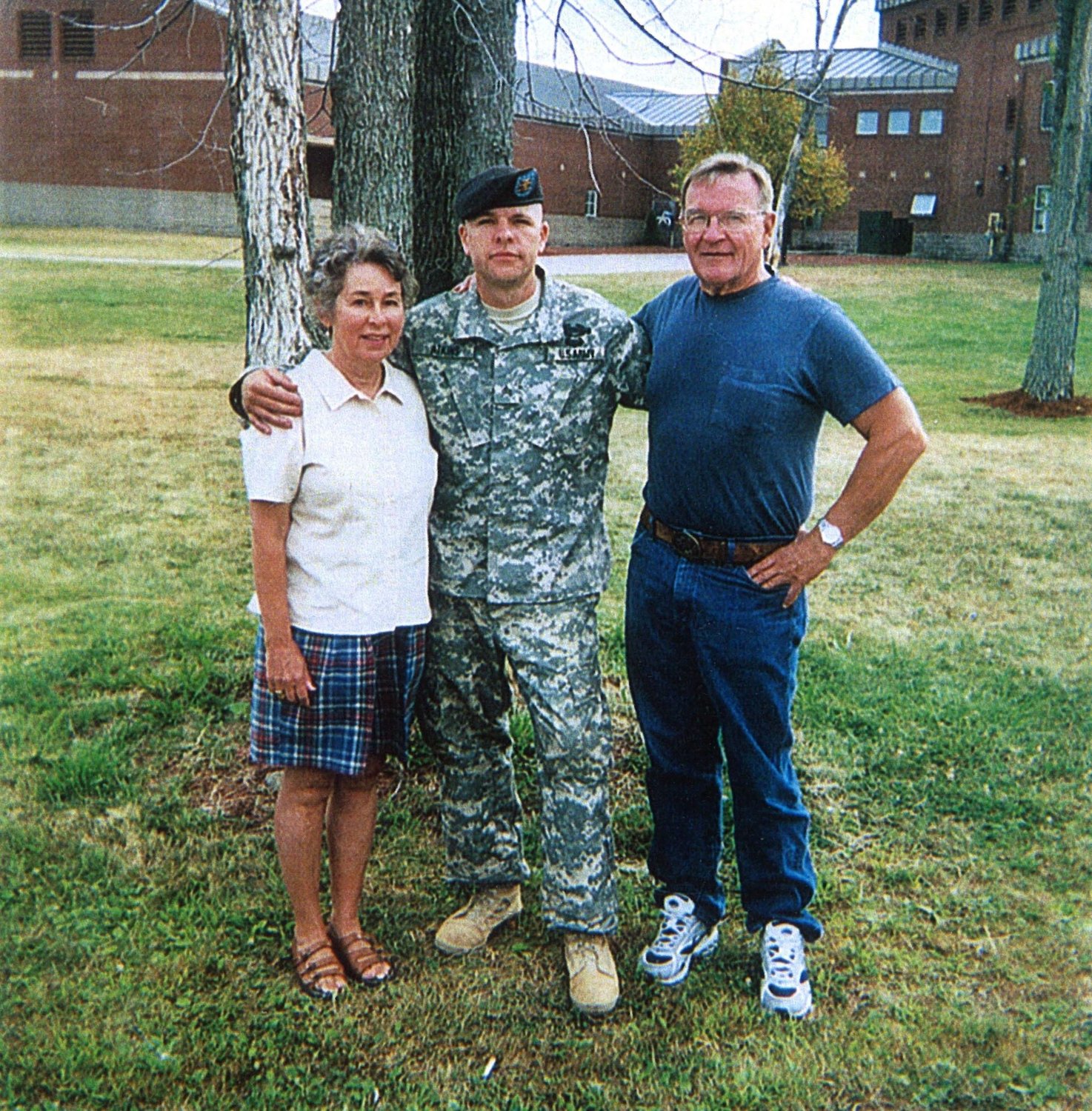 "He could tell I wasn't really happy," Hall said. "He sat me down and talked to me. Instead of yelling at me, he talked to me on a personal level."
"'It's not the end of the world,'" Hall recalled Atkins saying. "'The sun is going to rise tomorrow. You're still going to be a United States infantryman in the 10th Mountain Division. So strap on the boots tighter and keep going.'"
That moment caused a paradigm shift in Hall. "It set the tempo for my military career," he said.
Hollingsworth echoed that Atkins was a selfless leader and harbored a deep sense of camaraderie.
"He would do anything for you," Hollingsworth said. "His needs absolutely came last to any person. Human, combatant — it didn't matter. He was always in good spirits. He was an agent for change. He was an advocate for the unity, welfare, and culture of the team. A truly good man. He's definitely an example for all of us to live up to and look up to."
President Trump will present the award to Atkins' son, Trevor Oliver, during a 4 p.m. ceremony at the White House.