The Pentagon had to get a waiver for the four Soldiers — Colonel Ralph Puckett, Specialist Dwight Birdwell, Sergeant Earl Plumlee, and Sergeant Alwyn Cashe — before they receive the Medal of Honor because it has been at least five years since their actions on the battlefield.
Initially, Col. Puckett received the Distinguished Service Cross, and Sgt. Plumlee, Sgt. Cashe, and Spc. Birdwell the Silver Star, respectively the second and third-highest awards for valor under fire.
Here is a brief breakdown of the cases.
US Army Colonel (Retired) Ralph Puckett (Distinguished Service Cross)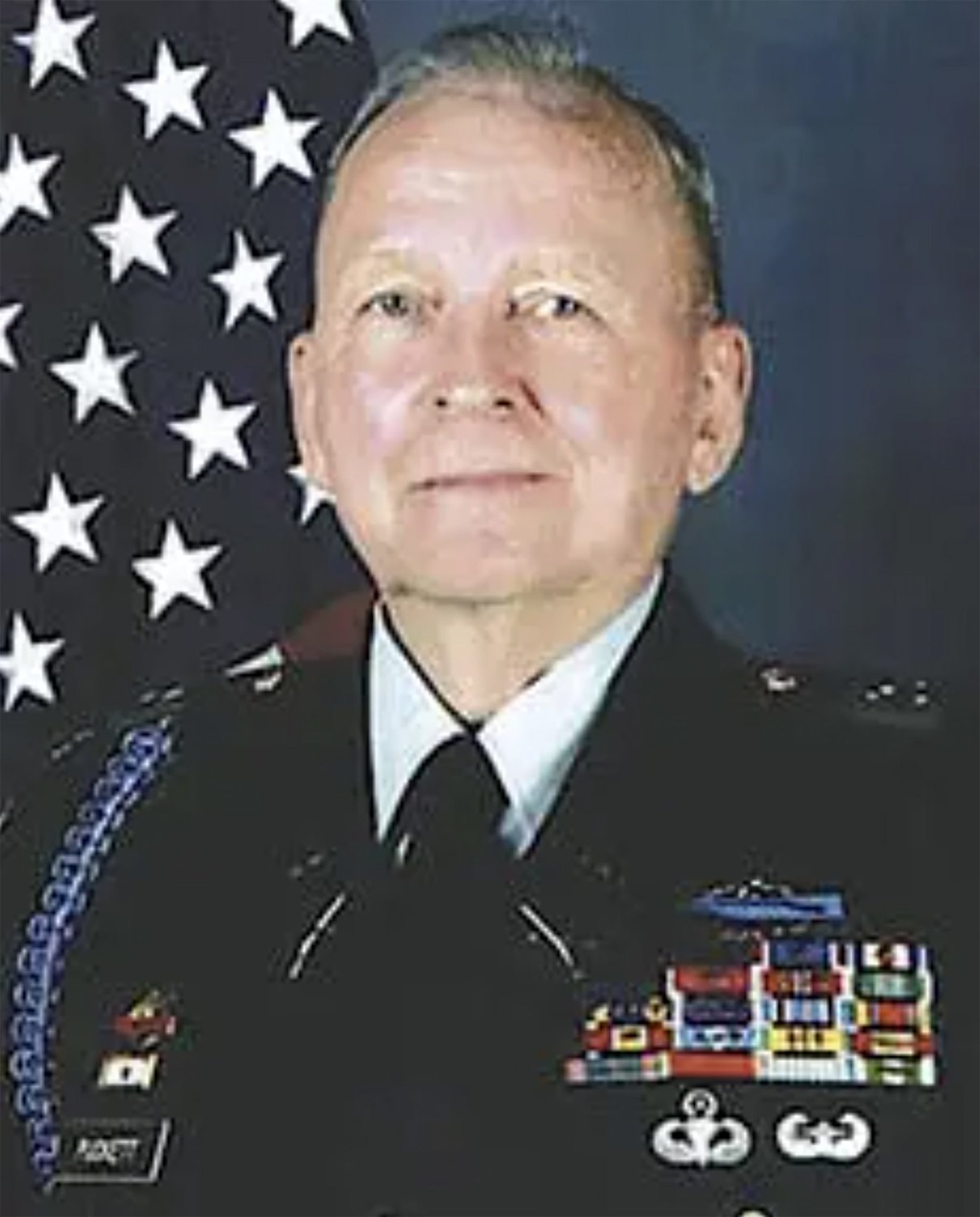 On 25 and 26 November 1950, Puckett was a First Lieutenant in Korea. He was commanding 8th Ranger Company, 8213th Army Unit, 8th Army near Unsan when they came up against a numerically superior enemy force.
Here's the citation.
"With complete disregard for his personal safety, First Lieutenant Puckett led his company across eight hundred yards of open terrain under heavy enemy small-arms fire and captured the company's objective. During this operation he deliberately exposed himself to enemy machine-gun fire to enable his men to spot locations of the machine guns. After capturing the objective, he directed preparation of defensive positions against an expected enemy counterattack. At 2200 hours on 25 November 1950, while directing the defense of his position against a heavy counterattack, he was wounded in the fight shoulder. Refusing evacuation, he continued to direct his company through four more counterattacks by a numerically superior force who advanced to within grenade range before being driven back During these attacks, he left the safety of his foxhole in order to observe movements of the enemy and to direct artillery fire. In so doing, he repeatedly exposed himself to heavy small-arms and mortar fire. In the sixth counterattack, at 0300 hours on 26 November 1950, he was wounded again, so seriously that he was unable to move. Detecting that his company was about to be overrun and forced to withdraw, he ordered his men to leave him behind so as not to endanger their withdrawal. Despite his protests, he was dragged from the hill to a position of safety."
Puckett survived and continued to serve, eventually becoming a Green Beret. In 1967, he deployed to Vietnam with the 101st Airborne Division as a battalion commander. There, he won a second Distinguished Service Cross for his leadership and bravery under fire.
To honor him, the 75th Ranger Regiment made him an Honorary Colonel of the Regiment and also instituted the annual Colonel Ralph Puckett Leadership Award. The award is given out to the top junior officer in the unit whose personal actions and leadership during demanding circumstances made a difference.
Specialist 5th Class Dwight Birdwell (Silver Star)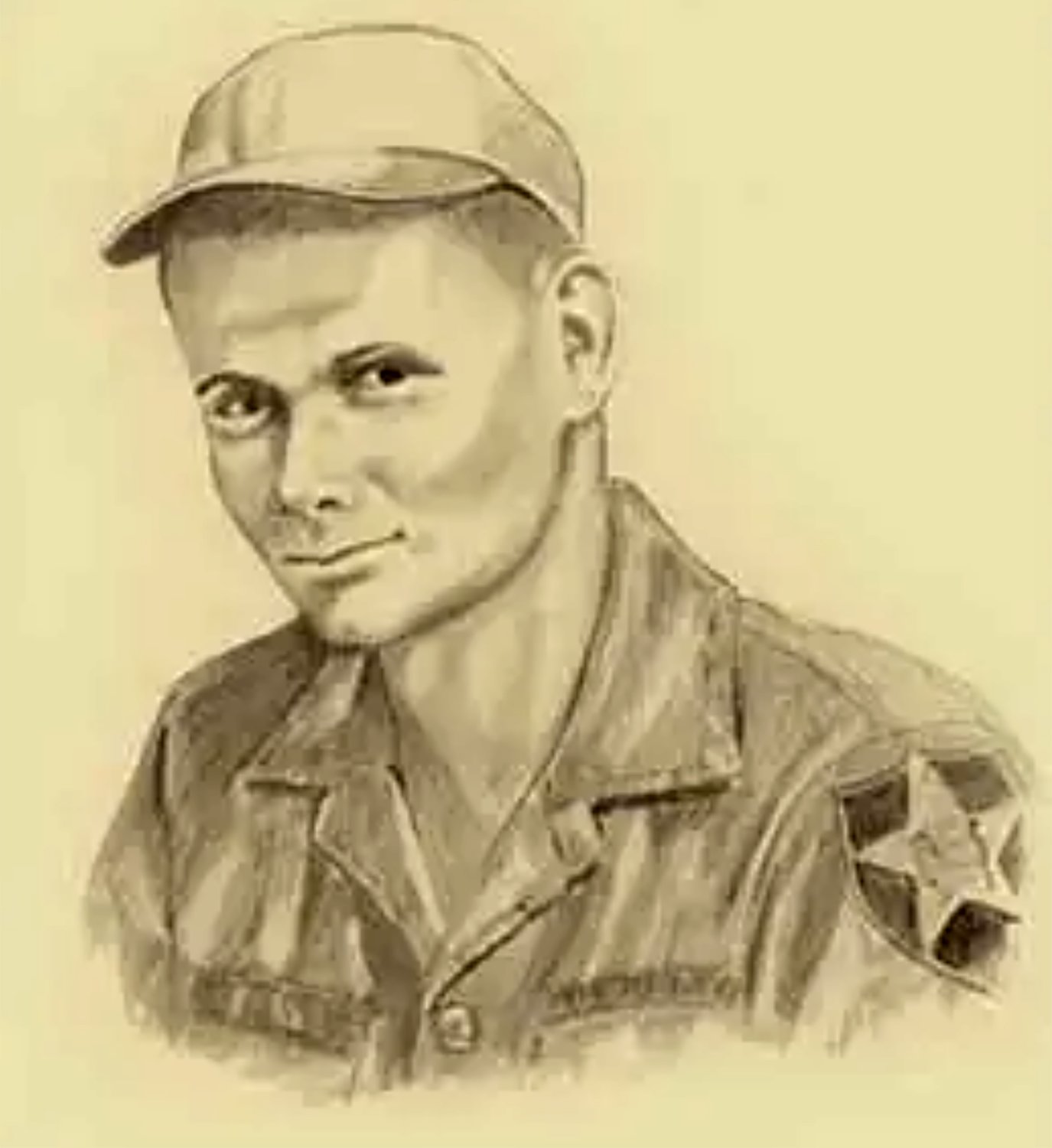 On January 31, 1968, Specialist Birdwell was serving with C Troop, 3rd Squadron, 4th Cavalry Regiment, 25th Infantry Division in Vietnam.
The North Vietnamese and Vietcong had just launched the Tet Offensive, simultaneous attacks in all the major cities in South Vietnam.
In response to this, Birdwell's unit reinforced Tan Son Nhut Air Base, near Saigon, the capital of South Vietnam, when they encountered heavy enemy force.
Here is what happened next:
"When his unit moved to Tan Son Nhut Air Base, which was under an intense enemy attack, Specialist Birdwell's tank commander was seriously wounded. Specialist Birdwell immediately took command of the vehicle and began placing effective suppressive fire on the enemy force until all of his ammunition was expended. He then retrieved an M-60 machine gun and continued to place devastating fire on the enemy until his weapon became inoperable. With complete disregard for his own safety, he then ran through the hail of enemy fire to get ammunition from other damaged vehicles and distributed it to his comrades. He then aided in the evacuation of wounded men. His valorous actions contributed immeasurably to the success of the mission. Specialist Birdwell's personal bravery, aggressiveness, and devotion to duty are in keeping with the highest traditions of the military service and reflect great credit upon himself, his unit, and the United States Army."
Birdwell continued his valorous service, earning a second Silver Star a few months afterwards.
Sergeant First Class Earl Plumlee (Silver Star)
On August 28, 2013 Sergeant Plumlee was serving with Special Forces Operational Detachment Alpha 1434, 1st Special Forces Group, in Afghanistan.
His Special Forces team was located in Forward Operating Base Ghazni, alongside some Polish troops. As the night fell on that August day, the Taliban launched a coordinated attack against the base. First, a vehicle-born improvised explosive device (VBIED) rammed the base and detonated, opening a gap that nine insurgents used to gain entry to the base. Armed with small arms and rocket-propelled grenades and rigged with suicide vests, the Taliban fighters wreaked havoc.
Plumlee, however, was having none of that.
"During the attack, Sergeant First Class Plumlee repeatedly engaged the enemy at close range, was wounded by a detonating suicide vest, risked his life to bring another Soldier to safety and provide first aid, all while continually putting himself in the line of fire in order to prevent the assault from penetrating the perimeter of the FOB. His gallant actions and dedicated devotion to duty, without regard for his own life, were in keeping with the highest traditions of military service and reflect great credit upon himself, his unit, and the United States Army."
Sergeant First Class Alwyn Cashe (Silver Star)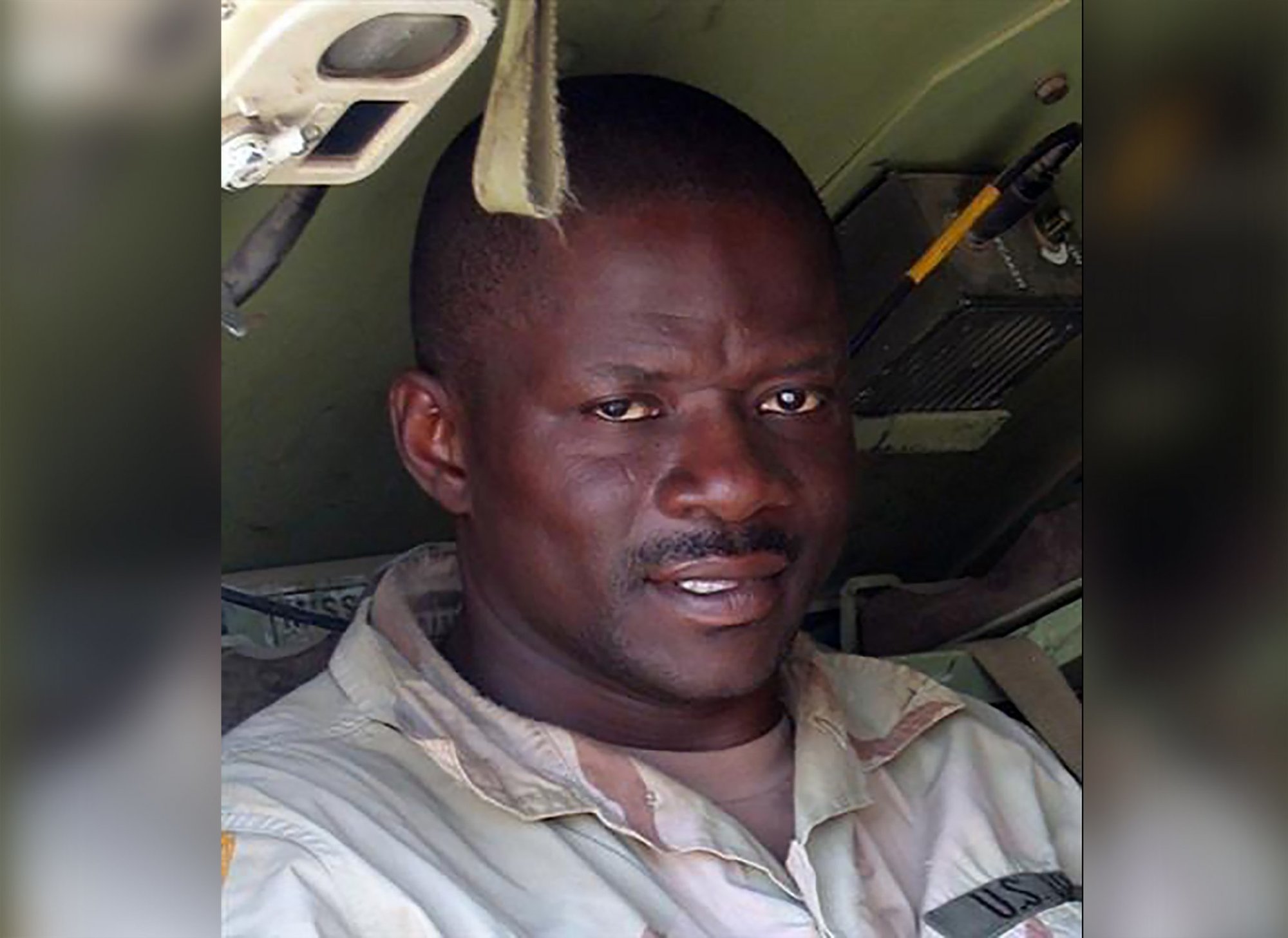 Sgt. Alwyn Cashe's case is perhaps the most famous, thanks to a highly publicized campaign to have his award upgraded to the Medal of Honor.
On 17 October 2005, Alwyn was serving a platoon sergeant in 1st Platoon, A Company, 1st Battalion, 15th Infantry Regiment, 3rd Infantry Division, in Iraq.
His unit was conducting a route clearance when an insurgent detonated an improvised explosive device. Cashe's Brandley fighting vehicle was immediately engulfed in flames as the IED destroyed its fuel cell. Cache managed to get out.
His subsequent actions earned him immortality.
"Without regard for his personal safety, Sergeant First Class Cashe rushed to the back of the vehicle, reaching into the hot flames and started pulling out his soldiers. The flames gripped his fuel soaked uniform. Flames quickly spread all over his body. Despite the terrible pain, Sergeant First Class Cashe placed the injured soldier on the ground and returned to the burning vehicle to retrieve another burning soldier; all the while, he was still on fire. A crew from a trail Bradley arrived within moments and assisted with CASEVAC. During all this and with severe burns, Sergeant First Class Cashe bravely continued to take control of the chaos. Within minutes, the company First Sergeant was on the scene and began to evacuate the seriously injured soldiers. One of which was Sergeant First Class Cashe. In the end, the national translator was killed in action, and 10 soldiers were injured. Seven of the ten were very seriously injured. Sergeant First Class Cashe stayed a hero through it all. Sergeant First Class Cashe's heroic actions saved the lives of six of his beloved soldiers. He is truly deserving of this award. His actions are in keeping with the finest traditions of military heroism and reflect distinct credit upon himself, Task Force LIBERTY and the United States Army."
In rushing to the aid of his brothers-in-arms, Alwyn suffered horrific wounds, including second- and third-degree burns in 72 percent of his body. He died of his wounds a few weeks later.