Four days after Christmas of 1890, soldiers of the 7th Cavalry accepted the surrender of hundreds of Lakota people, including men, women, and children, on a barren prairie in South Dakota. But as the cavalry troops collected the Native peoples' weapons, a shot went off, and the nervous soldiers opened fire, killing hundreds in what became known as the Wounded Knee Massacre.
Within a year, 20 of those soldiers had been awarded Medals of Honor with citations trumpeting "bravery in action" and "conspicuous gallantry."
Now, 17 members of Congress are urging President Joe Biden to rescind Medals of Honor awarded to the soldiers who participated in the Battle of Wounded Knee.
Led by Massachusetts Sen. Elizabeth Warren, 16 Democrats and Independent Sen. Bernie Sanders of Vermont signed a letter calling the awards "a persistent shame on the nation."
"For the families and descendants of those massacred, the revocation of these 20 Medals of Honor would have a profound and lasting impact—as has the federal government's ongoing choice to allow these wrongly bestowed honors to stand," lawmakers wrote in the letter sent Tuesday, Nov. 2, urging Biden to use executive authority. "It is well past time to remove this stain from our nation's history."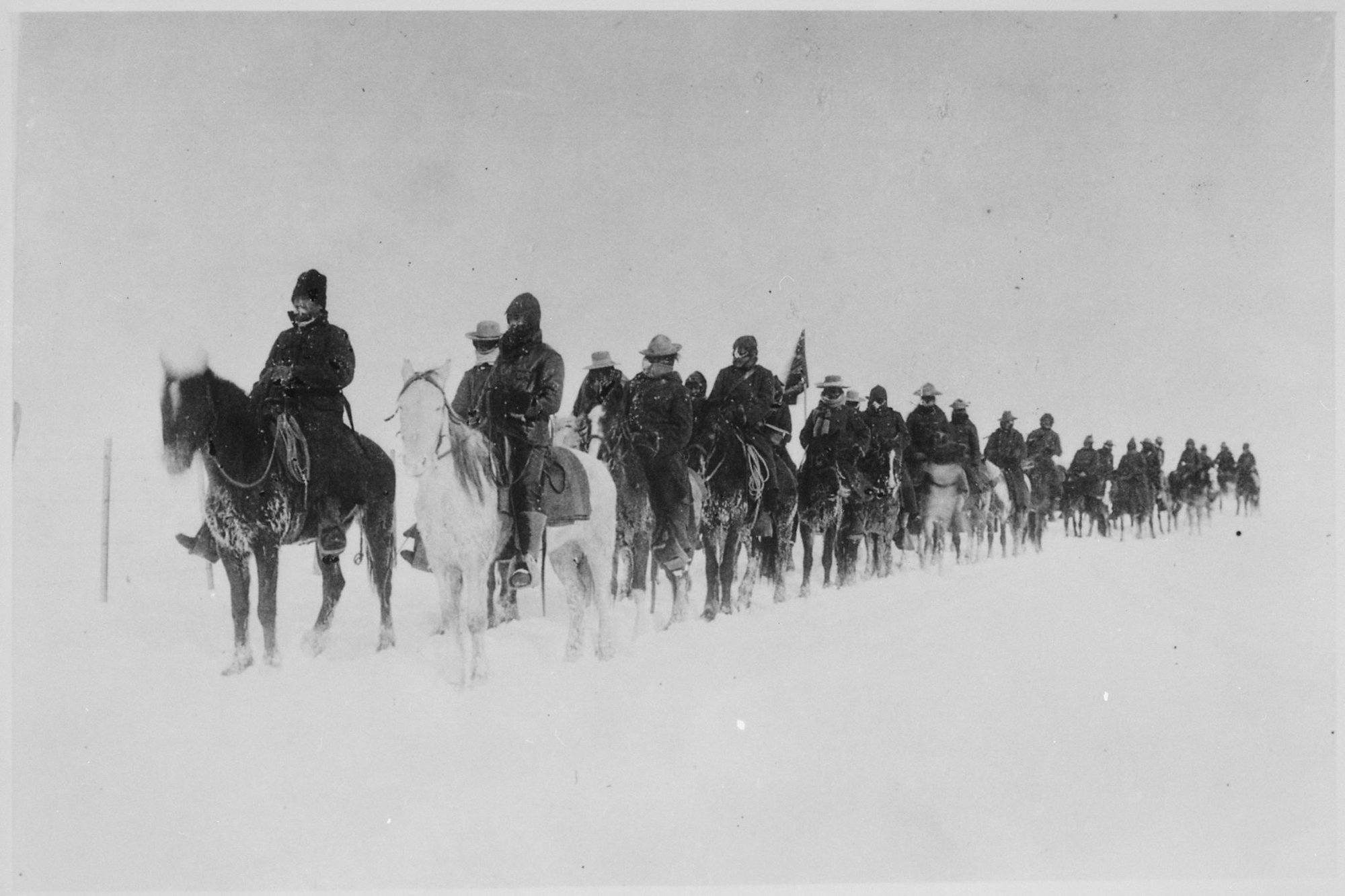 On Dec. 29, 1890, the US Army's 7th Cavalry surrounded members of the Miniconjou Lakota Sioux, led by Chief Big Foot, who was also known as Spotted Elk, near Wounded Knee Creek on the Pine Ridge Reservation in the southwest corner of South Dakota. The soldiers demanded the Lakota surrender their weapons, but a fight broke out as the soldiers were disarming them. A shot was fired, although it's not clear which side it came from.
The ensuing massacre killed between 150 and 300 Native Americans, nearly half of them women and children, some of whom were shot as they attempted to flee. The 7th Cavalry lost 25 men, most of whom, historians believe, were killed by the fire of other cavalry soldiers.
Capt. Edward S. Godfrey, who commanded Company D of the 7th Cavalry, would later write, "I know the men did not aim deliberately and they were greatly excited. I don't believe they saw their sights. They fired rapidly but it seemed to me only a few seconds till there was not a living thing before us; warriors, squaws, children, ponies and dogs…went down before that unaimed fire."
A year after the massacre, 20 Medals of Honor were awarded to soldiers who participated. Most of their citations make vague references to "gallantry in action" or "distinguished conduct in battle with hostile Indians." Typically, Medal of Honor citations recount specific actions under fire, accounts of enemy strength, and other specific details of an engagement. Few of the Wounded Knee Creek citations directly mention any combat action against armed forces, and some contain as little as one word: "Bravery."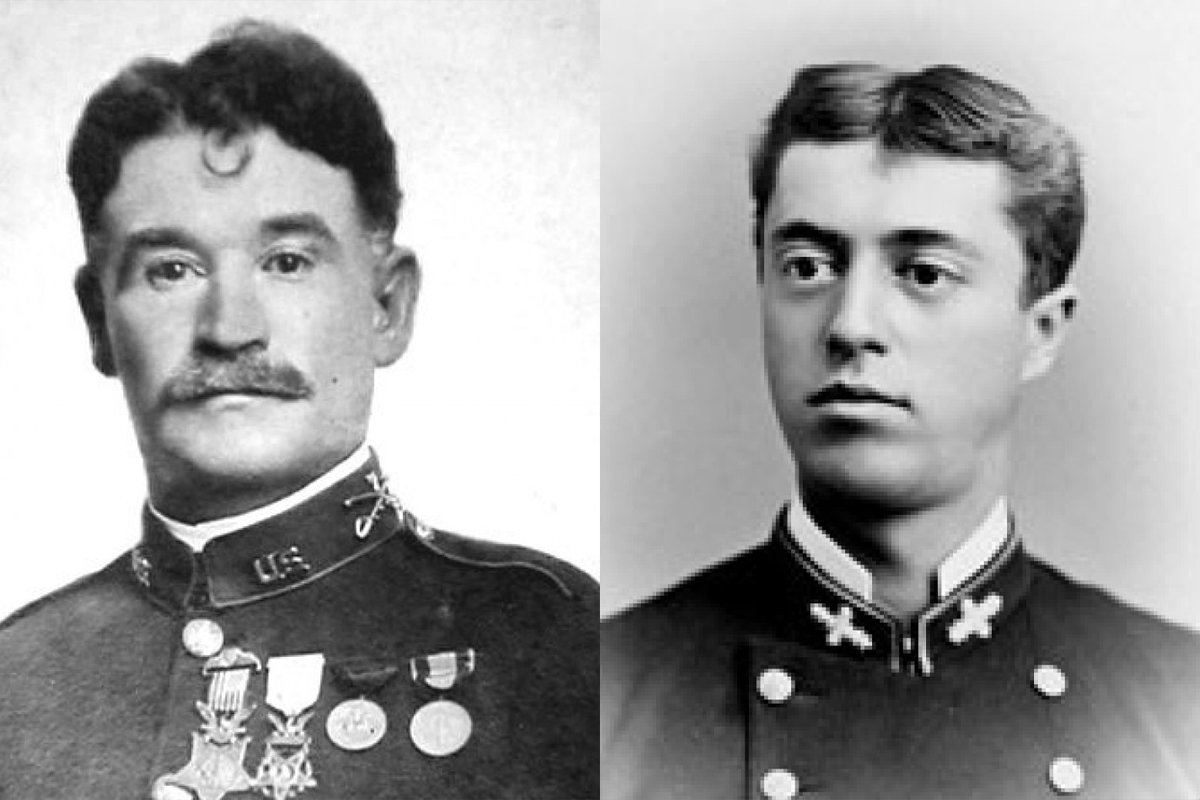 Since President Abraham Lincoln signed legislation creating the award in the early 1860s, 3,527 Medals of Honor have been bestowed. In early years, the medal was a general award for combat bravery, handed out relatively frequently. By the early 20th century, other medals, such as the service crosses and Silver and Bronze Stars, had been introduced, reserving the Medal of Honor for extraordinary acts. While 20 were awarded at Wounded Knee, just 25 have been approved across all of the US military since Vietnam.
There is precedent for revoking medals that are determined to have been erroneously awarded.
In 1916, a federal review resulted in more than 900 Medals of Honor being rescinded, mostly from the 27th Maine Infantry. All 864 soldiers in the regiment were awarded medals, even though fewer than half remained to defend the Union's capital against Confederate forces in 1863.
Warren and several of the letter's co-signers also pushed for legislation earlier this year that would revoke the medals awarded to the 20 soldiers for the Battle of Wounded Knee. The "Remove the Stain Act" was introduced and referred to the Senate Armed Services Committee in April but has not moved since then. Lawmakers wrote in Tuesday's letter that Biden had "the authority to revoke these medals immediately."
Read Next: Review Could Give Black and Native American Veterans Medal of Honor Upgrades