The Lunsford Bernard Brown II Memorial Park sits on a hill, overlooking a 15-acre pond, with rolling North Carolina countryside spreading away in all directions. A circle of 50 flags surrounds a 30-foot flagpole that Jason Brown installed last week, in time for Memorial Day.
A volunteer fire department from the nearby town of Justice helped him dig the hole and pour the concrete.
On Friday, as Brown prepared the property for its first-ever Memorial Day festival, a friend asked how big the flag was.
He looked up at the bed-sized flag, snapping in the breeze.
"About 8 feet," he said. "We need to get a bigger one."
That's Jason Brown, everything oversized — and the memorial park for his fallen brother was not going to be anything less.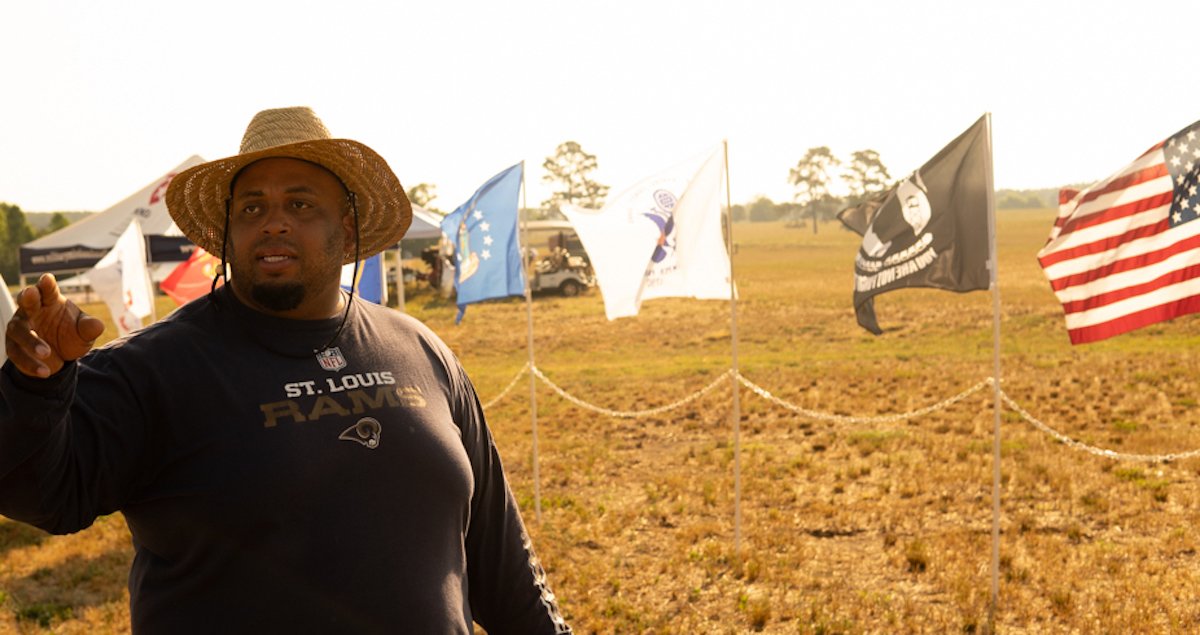 Nothing about Brown is small. Not the $37.5 million contract he signed in 2009 to make him one of the NFL's highest-paid linemen, not the farm he traded it all for that spreads across 1,000 acres in North Carolina, and certainly not the depths of the Christian faith that drives him.
"For the article, put in there the name of Jesus," he said. He said he still feels stung by a major TV news network that did a story on his career and his farm an hour outside Raleigh. "In the story, they said, 'Jason Brown is very spiritual.' That takes away the whole meaning."
So when he felt an inspiration this year — a calling, or a "come to Jesus moment," as he would say — that Memorial Day should be a time to remember his brother Lunsford, he didn't invite a few friends over to grill.
He launched a Memorial Day festival.
Held over three days, the First Fruits Farm Memorial Balloon Festival featured a precision flying team and an all-veteran skydive group, live music on a stage, and over a dozen hot air balloons.
But at the center was the Memorial Garden on the hill, dedicated to his older brother, Lunsford.
Remembering a Brother
Lunsford B. Brown II played football in his hometown of Henderson, about an hour north of Durham, and joined the Army after high school. He was assigned to an intelligence unit in Germany when the 9/11 attacks occurred. In 2003, his unit deployed to the Abu Ghraib prison facility in Iraq, where his team would develop information from prisoners.
Brown and his unit were not involved with any of the alleged detainee abuse at the facility.
On Sept. 20, 2003, Brown was in a tent when a mortar round ripped through the top and exploded inside. According to an ESPN story on Jason, Brown's lineman-sized body absorbed enough of the blast to save several other soldiers.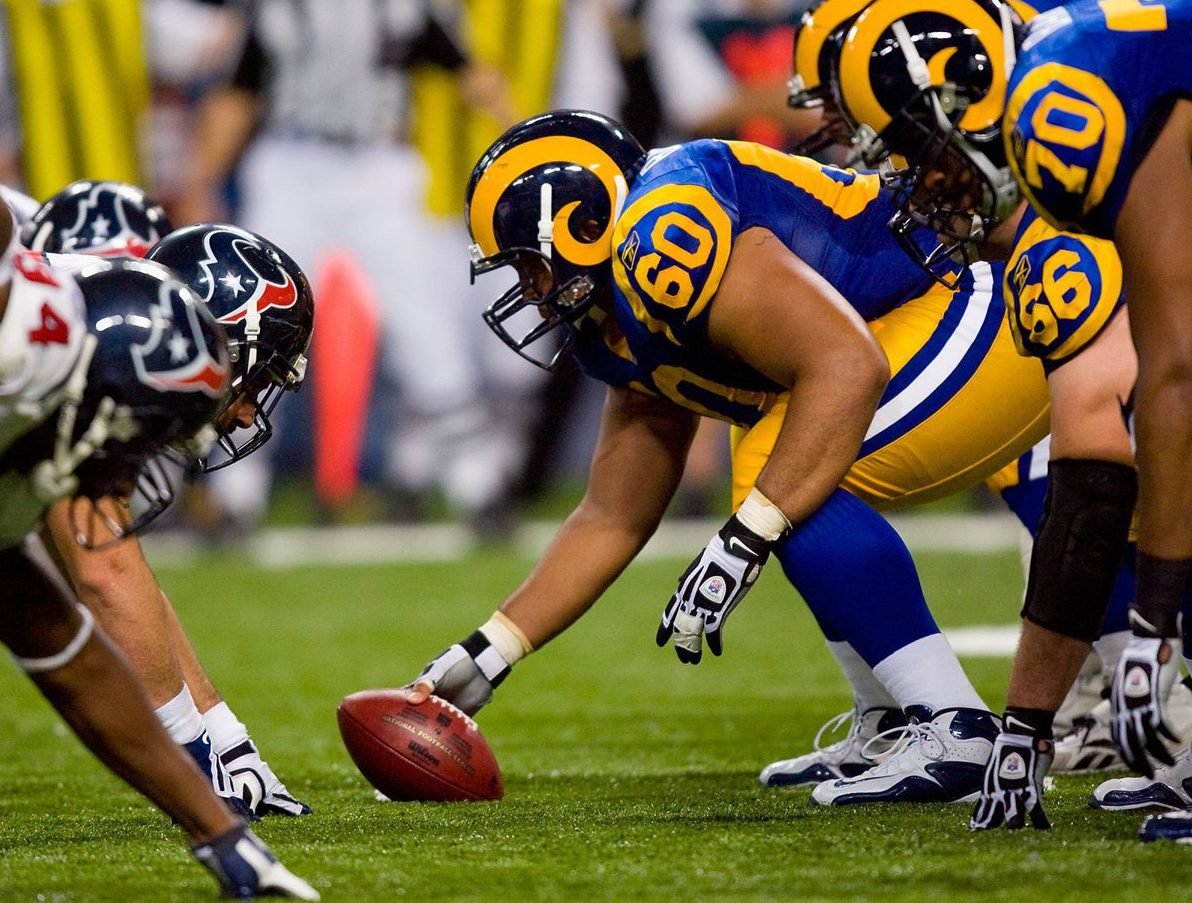 By then, Jason was a star at the University of North Carolina as the team's starting center, headed toward the NFL. He considered quitting football altogether but instead played in his brother's memory. He was drafted in the fourth round by the Baltimore Ravens in 2005 and played four seasons there before signing his big contract with the Rams. But after three years, he felt a different calling.
"Man, I had the huge, 12,000-square-foot MTV Cribs house," Brown said. "But I had no idea that God would call me to feed his people."
He and his wife, Tay, moved to a 1,000-acre farm in Louisburg, an hour from Raleigh. There, they grow sweet potatoes and cucumbers. In nearly a decade of growing, they've donated more than a million pounds of food to food banks and charities around North Carolina.
This winter, another calling hit Jason: For Memorial Day, he'd open up the farm to a festival in memory of his brother. He recruited the All Veteran Parachute team and a stunt flying group and planned three days of hot air balloon flying.
He also invited local Gold Star families to attend a special dinner on the last night of the event.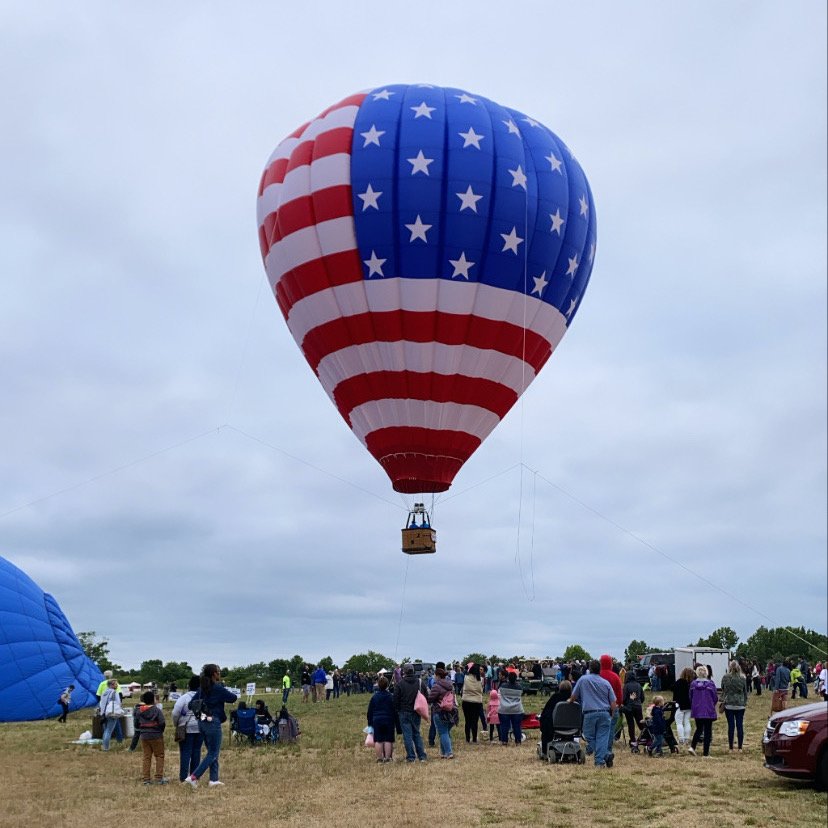 "Our family suffered a loss that can never be replaced," Brown said. "But we're going to have a quiet ceremony, then we're going to celebrate."
Brown said he hopes the festival is a way to reach people about both his brother's story and the work of his farm.
"When I quit the NFL, people looked me in my face and said, 'That was stupid,'" Brown said last week. "But an NFL stadium, you might play in front of 50 or 60 thousand people. We could have 100,000 people here this weekend."
Iffy weather over the weekend kept the first-year crowds below NFL sizes, but Brown plans to make the festival an annual event.
Read Next: