The bamboo ladder shook as I climbed down to the second floor of the bombed-out complex we were occupying in Sangin, Afghanistan. My team leader met me as I reached the bottom. "Justin's truck hit an IED," he said.
Before I could ask, he informed me that my friend was killed instantly along with four others inside his truck.
Four months later I was standing in formation at Patrol Base Fires for a memorial ceremony honoring Matthew T. Abbate. The charismatic, handsome, hard-charging U.S. Marine won every award at every military school he ever attended. But he was ripped from this earth when a tiny piece of shrapnel nicked his jugular while on patrol.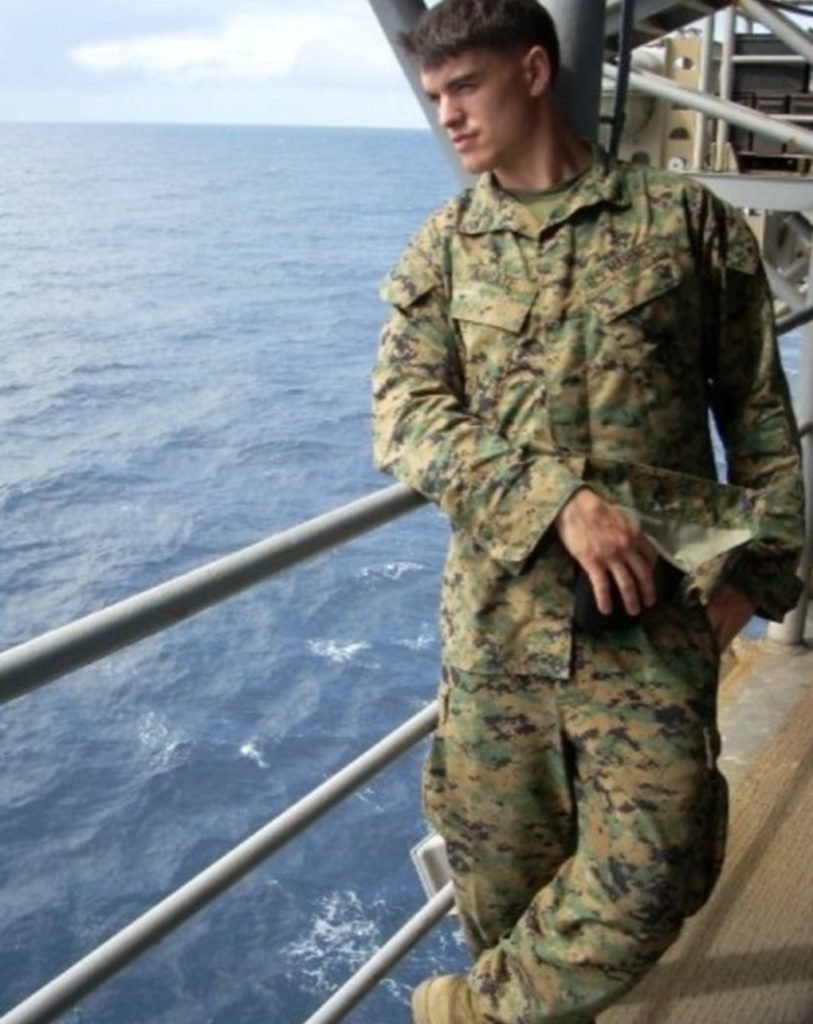 Since the end of the Civil War, the United States has conducted combat operations in 63 countries, fought in nine major conflicts, and lost nearly 700,000 men and women in battle. The gravity of those numbers lies heavy on my heart.
And on this Memorial Day, I know I'm not the only one that bears that weight.
That weight, burdensome as it may seem at times, drives the warrior class of this nation forward every day. It's why America continues to be a lighthouse — a beacon of liberty — for the world. The weight of the memory of those lost means something to us beyond the gravestones adorned with flowers once a year. Their sacrifice was for a purpose.
It's easy to say our nation's bravest died for a purpose, but I couldn't help but dig deeper into that sentiment. What I found was a rabbit hole of self-reflection and subconscious action.
Like a whisper from a shadow in a distant memory, I could hear the message from those I once shared the field of battle with: Earn what we did for you and earn your life.
Earn your existence.
Earn this.
The inability to deliver an answer back to the deepest pits of our conscious is the weight we carry. After nearly a decade of struggling with these whispers, I finally turned in a new direction to find an answer to the weight.
Seven other veterans and I traveled to the Peruvian jungle with the veteran-run nonprofit organization Heroic Hearts earlier this month. Over the course of a week we consumed an ancient medicine known as ayahuasca four times. The active component, dimethyltryptamine (DMT), is said to be the chemical that is released from the brain's pineal gland when you die.
In my experience, consuming ayahuasca moves you into a visionary state, void of time and space. You are invited to have an oddly intimate experience with your own subconscious and are forced to deal with the good, bad, and ugly of your entire existence. With so many strong visuals and emotions tied to it, you don't even feel human for a brief period of time.
It's years of therapy packed into a single week. A good life is something that can only be defined by you. The monotony of everyday life is taxing, no doubt, but how often do you stop and ask yourself, "Why am I doing all of this?"
That weight, burdensome as it may seem at times, drives the warrior class of this nation forward every day.
I explored every unturned rock of my subconscious in my search for answers.
I had to acknowledge that I do exist and that the statement "I am" is comprised of the two most important words anyone can utter. If you are conscious of your existence, then you understand that your existence affects those around you and the future of this planet.
People who have lost loved ones in conflict have a greater understanding of this. Having another human ripped from them in the worst way possible is traumatic and life changing. They know what it's like to shoulder the weight … to owe something.
After every ceremony, we sat down and discussed our experiences, describing the messages we received during our period of mind awareness. The morning after our third ceremony, a 20-year U.S. Army Ranger veteran, Jariko Denman, shared a vision I couldn't shake.
The equivalent of a modern-day viking, Denman is stocky and covered in tattoos yet possesses a grandfather-like wisdom that forces you to pay close attention every time he speaks. "As we go through life, others go through it too. Through implies a beginning and an end. The end is just as inevitable as the beginning is fact. My visions illustrated this and showed me the people in my life — whose memories I've clung to — standing before me. As I acknowledged them, they were plucked from the ground and flew into the sky."
"The end is just as inevitable as the beginning is fact."
For most, ayahuasca generates hallucinations stronger than you could imagine in any dream. Wildly intense landscapes shift and morph in ways that … well, I'm impressed that our brains are capable of such things. As Denman spoke I didn't need to close my eyes in order to see exactly what he described.
"As they left, small blades of grass began to grow in front of a dark and ominous range of mountains peppered with dark caves. As this grass grew, it gave life to the mountains, and a light began to shine that took away the shadows. This grass provided a welcoming bed to lie in and bask in the warm light of the morning sun."
No longer referencing his notes, Denman paused, understanding the message more clearly as he spoke it aloud for the first time.
"As I sit and reflect now, it tells me that all endings are just a sign that new beginnings are around the corner, that darkness must be there to make room for more light, and that death can be celebrated as the gateway to all of this. Not grieved over. There is no dawn without the darkest hour."
We have an opportunity to reflect and use our fallen as the guidance we need, on both a personal and national level. I didn't take the weight of the fallen off my shoulders in that jungle; I learned to cherish it and relish the opportunity to use their memory to guide my own life. Harness the weight and turn it into a force for change and positive momentum.
Talk to them, and ask that question: Am I earning this? Am I living a good life? I promise, you will get an answer back.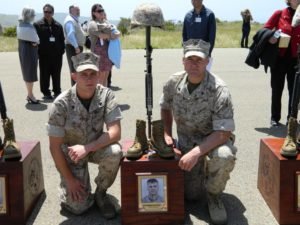 Toward the end of my first ayahuasca ceremony, Justin and Matt appeared above me in a vision. Complete bliss filled my soul as I once again stared at their faces. I asked, "Am I living a good life, am I earning this?"
They smiled and nodded, replying, "Use your light, Logan. Your voice needs to be shared. Extend the love we've shared together to others that may need to hear."
My message is a transcription from the fallen. Do not crumble under the weight of the loss we have gone through; use it, make this world a better place, and live the life you decide. Declare yourself independent from the grieving. Use the rights they fought for to honor them, and contribute to the legacy of liberty and freedom that people around the world look to us for.
If their memory lives on, then they are not dead. Earn this, and be proud that you are both capable and worthy of carrying that weight.
---
Editors Note: This article originally stated that Jariko Denman served for 21 years. It has been corrected to say 20 years.