Remembered as "joyous" and "goofy" by friends and colleagues, and as deeply committed to reaching out to students struggling through middle school's social tripwires, Police Officer Gordon Beesley was hailed as a friend, father, husband, and good cop at a memorial service Tuesday. Hundreds of police officers from Arvada, Colorado, and around the region paid final respects to Beesley, an officer in the Denver suburb who was murdered a week ago, ambushed at a popular shopping area by a man police say was determined to kill any police officer he found in his path.
"He made a difference to hundreds of young students," said Arvada Police Chief Link Strate of the 51-year-old Beesley, who spent the second half of his career as a school resource officer. "He had an ability to find students who needed help the most and guide them through whatever they were struggling with."


The ceremony came just days after Arvada police released details around Beesley's death, including a shocking video of his final moments, in which his killer stalks him across a parking lot in broad daylight, Beesley apparently unaware of the danger. Beesley's murder set off a shootout between his killer, an armed bystander who confronted the shooter, and police. Within minutes, both civilians were dead. Police say that responding officers shot the bystander before realizing he was, as police dubbed him, a "good Samaritan."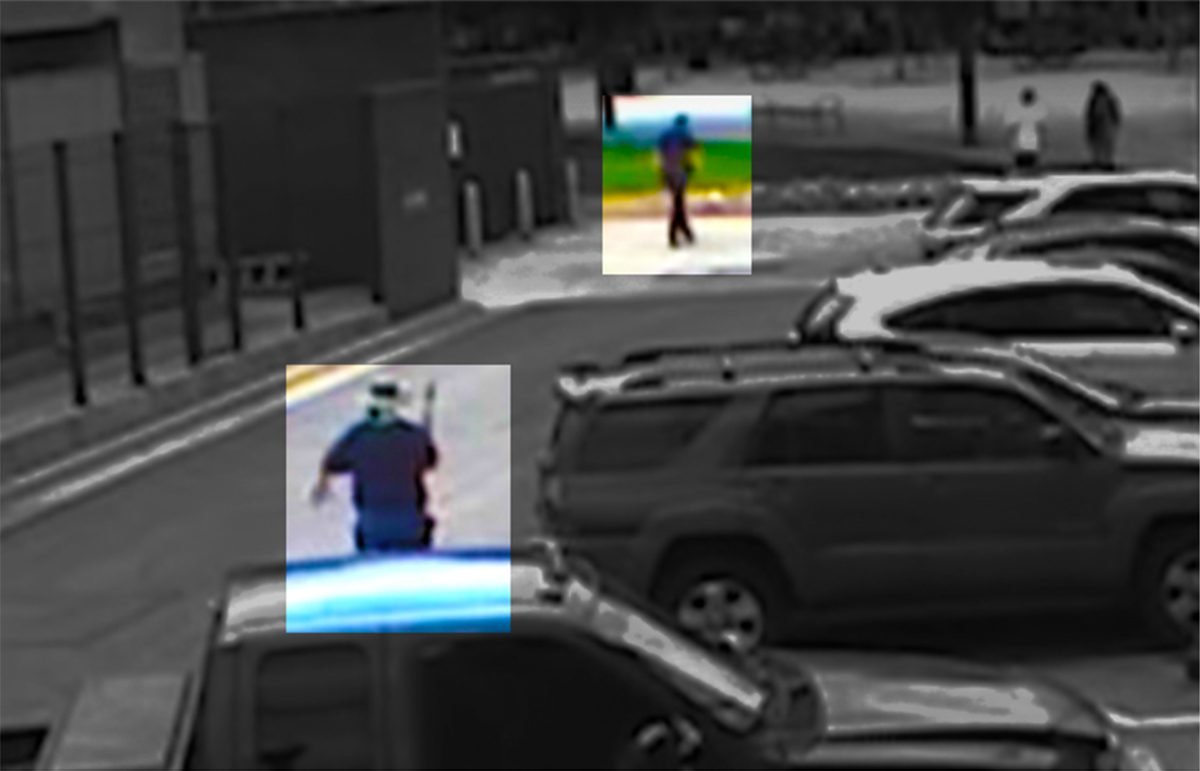 The video of Beesley's murder, captured by a security camera in downtown Arvada, shows a terrifying event of premeditated murder. As Beesley walks through a parking lot, 59-year-old Ronald Troyke stalks the police officer and kills him with a weapon police described as a shotgun.
The following video contains distant images of a shooter stalking and aiming a shotgun at a police officer, and blurred images of the officer after he is shot.
In a Facebook post that detailed a timeline around the shootings, Arvada Police say they recovered "documents" written by Troyke that contained many violent threats against police including:



"My goal today is to kill Arvada PD officers."




"Today I will kill as many Arvada officers as I possibly can."



According to police, Beesley arrived at a popular shopping district known as Olde Town at roughly 1:30 p.m. on June 21. He had spent the previous half-hour looking for Troyke, whose family had told police was going to "do something crazy."
The surveillance video shows Beesley arriving at Olde Town and walking across a parking lot as Troyke arrives in a truck. Running with a shotgun, Troyke closes to within a dozen feet of Beesley and shoots the officer (the video does not show the shots).
A chaotic and deadly sequence of events quickly unfolded. After shooting Beesley, police say, Troyke shot out several windows on nearby police cars before returning to his car for an AR-15-style rifle. Almost immediately, an armed bystander — 40-year-old John Hurley of Golden — killed Troyke. However, arriving police, seeing Hurley holding a weapon, shot and killed him.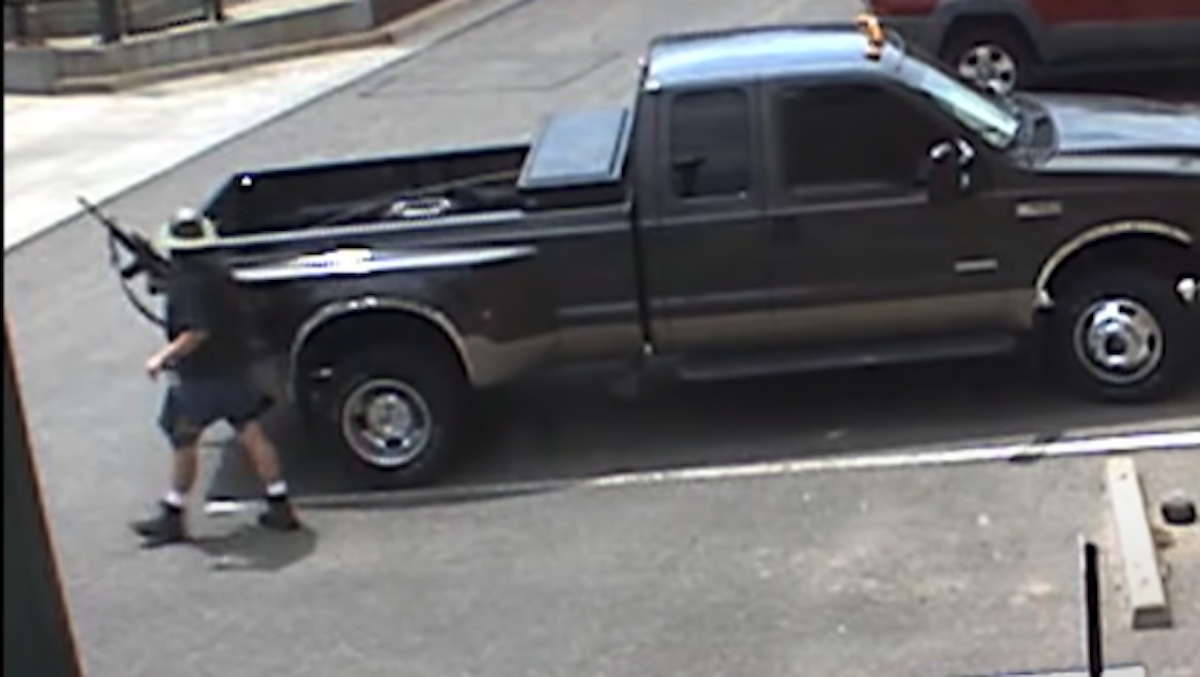 Strate, the Arvada chief, said Beesley "was targeted because he was wearing an Arvada police uniform and a badge. Officer Beasley was ambushed by someone who expressed hatred of police officers."
He also said Hurley was holding Troyke's rifle when police fired.
The Arvada Police are investigating both Beesley's and Troyke's deaths. Because Arvada officers shot Hurley, a collection of other Colorado agencies will investigate his death under supervision of a district attorney.
Tuesday, hundreds of police escorted Beesley's casket to a memorial service in Arvada. A phalanx of motorcycle police led the procession. Beesley, a 19-year veteran officer, spent five years as a motorcycle cop, though, as Strate said in his eulogy, the demands of traffic enforcement did not sit well with Beesley's friendly and helpful personality.
"I think he hated every time he had to write a ticket to someone," Strate said.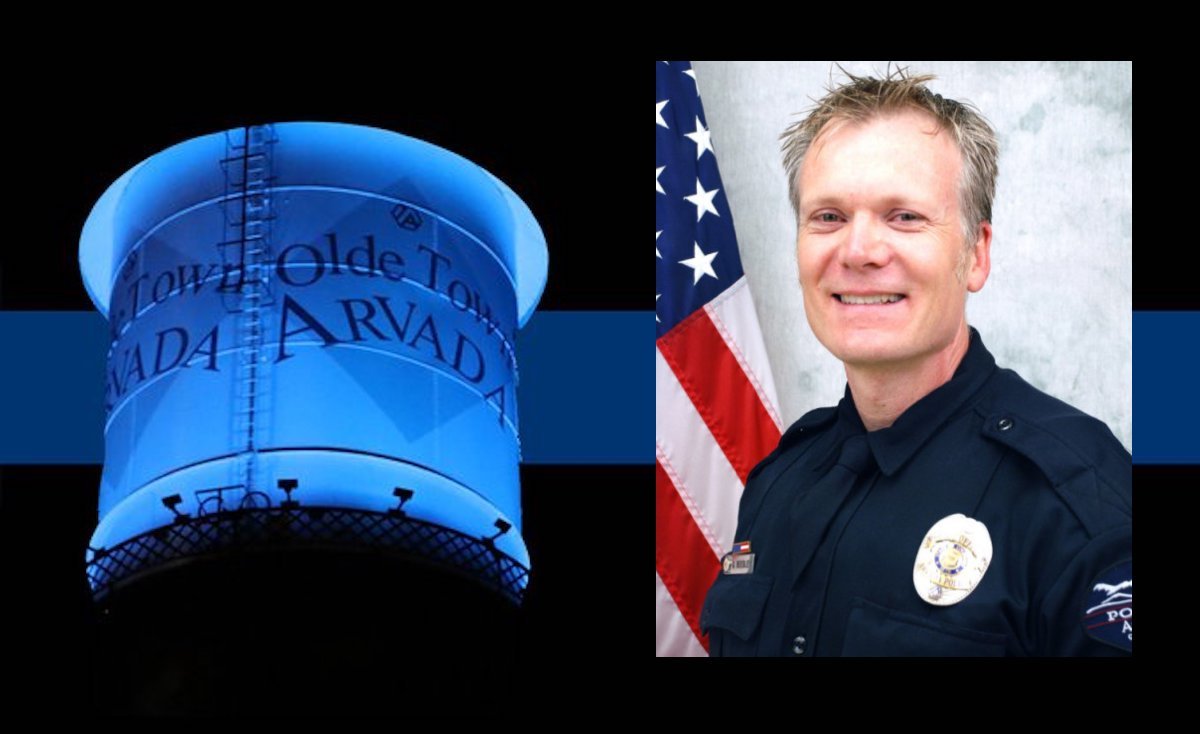 Beesley moved from traffic duty to school duty for the last 10 years of his career, which Strate said was "his calling."
Beesley's sister spoke at the ceremony as well, telling Beesley's sons in the audience that he "loved to talk my ear off about the wonderful young men you had become." She also said that the first sign that he may have been headed to a career in law enforcement came when he was 3 years old and disappeared during a trip to McDonald's. He had run off but was returned by local police, grinning ear to ear, wearing an officer's hat.
In a prerecorded segment, a student at Oberon Middle School, where Beesley was assigned, remembered him as a bright spot during the difficult years of middle school.
"He stopped at nothing to make kids feel like they mattered and had a place in this world. He turned many lives around for the better. It hurts my soul to talk about him in the past tense today," said Amanda Gelow, who knew Beesley while a student at Oberon. "Officer Beesley was more than just that officer who watched kids play while his hands were resting on his belt. He became a kid again, running around playing games with everyone."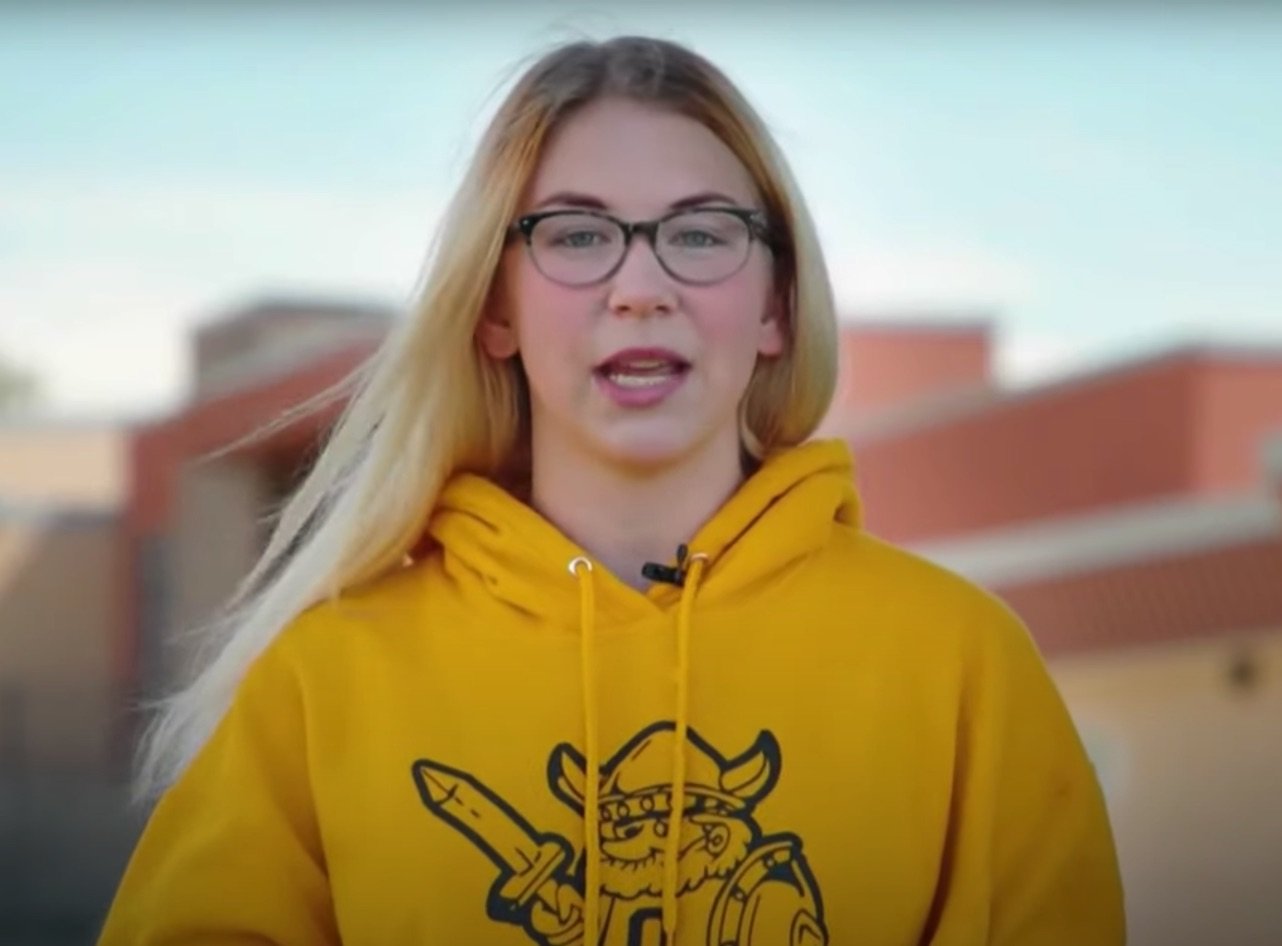 Strate recalled another story in which Beesley befriended and helped purchase a bike for a student with special needs at Oberon. When the student could not summon the courage to ride to school alone, Beesley came to school early with his own bike and rode with the student.
The memorial ended with a traditional "Final Call," in which a radio dispatcher's voice called out Beesley's call sign twice — "four-sam-twenty-one" — then a third time: "Dispatch to four-sam-twenty-one." With no response, the dispatcher broadcast an alert tone, the shrill chirp every police officer knows as a call for help.
Video of Gordon Beesley's "Final Call" (3:33:50)
Read Next: