A Mexican man who fired at US Border Patrol agents during a vehicle chase across southern Texas that reached speeds of 100 mph is going to prison for nearly 18 years.
US District Judge Alia Moses sentenced Sergio Trevino, 35, on Friday, June 10, in Del Rio, to 214 months behind bars. On March 31, 2021, Trevino pleaded guilty to assaulting a federal officer and using a firearm during a crime of violence.
"Sergio Trevino not only placed the lives of the US Border Patrol agents who were attempting to apprehend him in peril, but also the lives of the undocumented noncitizens he was transporting and everyone traveling on the road that day," said US Attorney Ashley C. Hoff in a prepared statement released in the wake of the sentencing hearing. "Thankfully no one was seriously injured by his senseless and dangerous actions."
Trevino's attorney declined comment. Trevino previously had been convicted for burglary.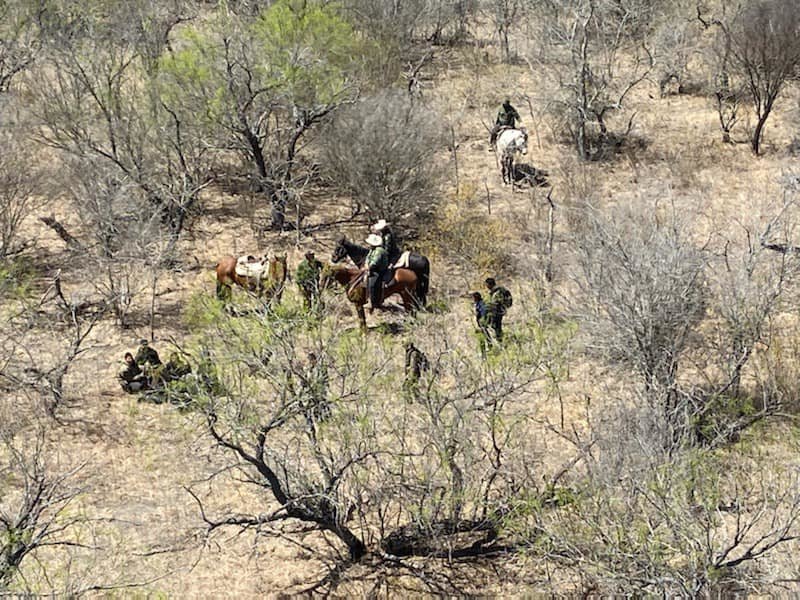 Trevino's latest brush with the law arrived shortly before 10 a.m. on Jan. 3, 2021, just north of Brackettville on Ranch Road 334.
That's roughly 25 miles northeast of the Rio Grande River, which Trevino had crossed earlier in a black Chevrolet Suburban sport utility vehicle with six Honduran migrants and an American woman prosecutors say was his co-conspirator, Jesseca Ann Whitmire.
A US Border Patrol cruiser tried to initiate a traffic stop, but the SUV picked up speed, traveling at more than 100 mph for 28 minutes through Kinney County before law enforcement officers threw down spike strips, shredding the Chevy's tires.
During the pursuit, Trevino had fired multiple shots out of the window at agents. When his SUV came to a stop, however, he fled into the brush, abandoning Whitmire and the Hondurans to the federal agents.
An elite US Border Patrol BORTAC team with the help of a trained canine tracked Trevino down and detained him before 5 p.m. that night.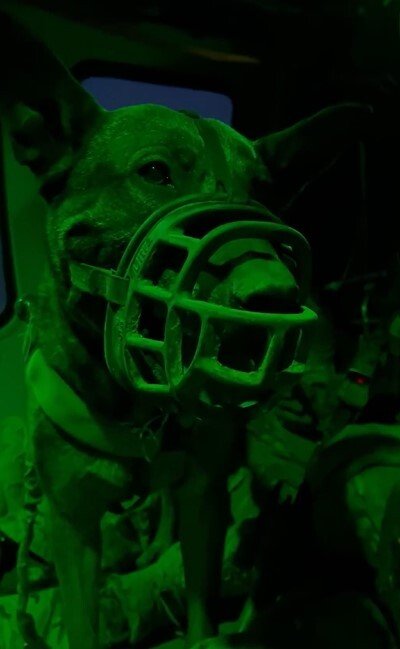 Whitmire, 29, told interrogators a friend in Houston offered her $500 per Honduran after they reached San Antonio, a hub city for undocumented Central American and Mexican migrants into the US. Trevino, who also was in the US illegally, said he was promised $2,000 to transport the Hondurans.
One of the Hondurans told federal authorities that he was instructed to give Trevino $6,000 when he reached San Antonio. Typically, that's half the total fee arranged with smugglers on the Mexican side of the border.
On June 14, 2021, Whitmire pleaded guilty to conspiring to smuggle migrants into the US. She's slated to be sentenced on April 4, 2023, before Judge Moses and faces up to 10 years behind bars.
As with Trevino, details of her plea agreement and other key records remain hidden on the electronic docket by court order, a longtime tradition unique nationwide to the Western District of Texas.
Both she and Trevino also must forfeit a Ruger Police Service Six .357 Magnum revolver with an obliterated serial number, an American Tactical Omni Hybrid 5.56mm rifle, miscellaneous ammunition, a riflescope, and a HiLight light-laser combination sight for a pistol.
"Today's sentencing sends a strong message to those who would commit violent acts against federal officers," said FBI Special Agent in Charge Oliver E. Rich Jr. in a prepared statement released shortly after Trevino's hearing. "The FBI will continue to work closely with the U.S. Attorney's Office and our law enforcement partners to hold violent criminals accountable for their actions at the border as well as throughout the United States."
Editor's note: This story was changed to reflect that the defendant's attorney declined comment.
Read Next: A BORTAC Agent Killed the Robb Elementary School Shooter — So What's BORTAC?