A Mexican man who rolled boulders onto federal agents, strangled a lawman with a lanyard, and twisted the genitals of the lawman's partner is behind bars in Arizona, officials said.
Miguel Angel Acatzihua-Temoxtle, 25, is being held without bond after appearing before US Magistrate Judge Leslie A. Bowman on Thursday, June 2, in Tucson.
Acatzihua-Temoxtle's attorney did not respond to Coffee or Die Magazine's messages seeking comment. If convicted, Acatzihua-Temoxtle faces up to 20 years in prison and a $250,000 fine.
US Border Patrol agents said they first observed Acatzihua-Temoxtle on May 31 while he was hiking near the waterfall in the Ocheros Wash of the Baboquivari Mountains on Tohono O'odham Nation land.
When the agents assigned to the San Miguel Forward Operating Base reached him around 7:30 p.m., he was walking with three other migrants, the agents said. The agents ordered them to stop, and two complied, but the others dumped their backpacks and bolted into the brush, according to the criminal complaint.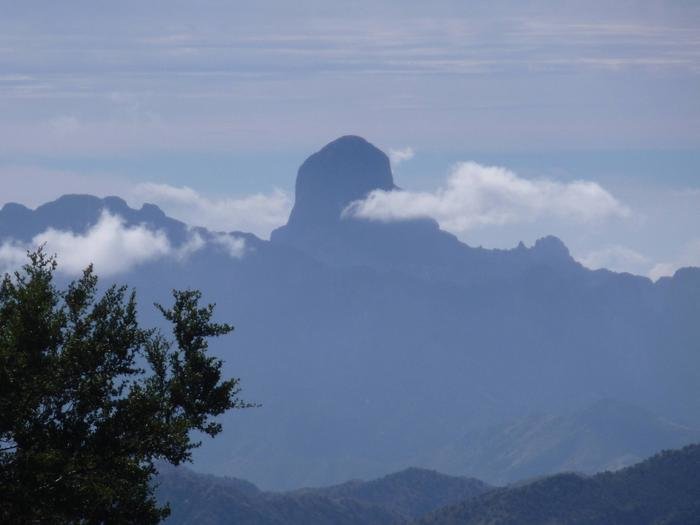 The agents waited for more than two hours for the men to return to their packs. When they didn't come back, the agents began tracking one of them through the scrub. It was Acatzihua-Temoxtle, and he continued rushing up and down washes, an agent on his heels.
That's when he began rolling boulders down the cliffsides to slow the pursuit, the agents said. Called "I.S." in the court documents, one of the agents cornered Acatzihua-Temoxtle behind a grove of yuccas and grabbed his right wrist and shoulder.
"I'm done! I'm good!" Acatzihua-Temoxtle allegedly said, and I.S. relaxed his grip and began to reach for his handcuffs.
Acatzihua-Temoxtle then grabbed at the flashlight in the agent's left hand, the records state, triggering a scuffle as both men grappled for it. Acatzihua-Temoxtle allegedly gained control of the flashlight and smashed it into the agent's face. I.S. wheeled and punched the Mexican man in his mug, forcing him to drop the flashlight.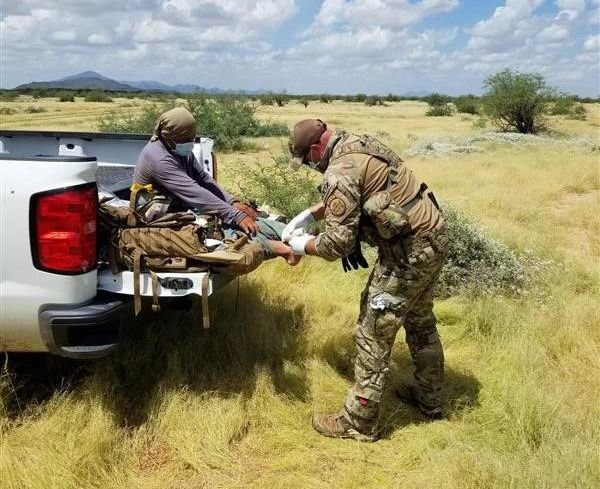 Turtled on his back, Acatzihua-Temoxtle watched as the agent dropped down to cuff him. That's when I.S. said Acatzihua-Temoxtle grabbed the lanyard attached to his night vision goggles and began to strangle him with the cord around his neck.
"I'll fucking kill you if you don't let me go!" Acatzihua-Temoxtle roared, but the lanyard snapped, and another agent, "J.W." arrived to help I.S., according to the criminal complaint.
"Stop resisting! There's two of us," J.W. said. Still on his back, I.S. atop him, Acatzihua-Temoxtle allegedly yelled back, "I'll fuck both of you up."
J.W. went to hold one of Acatzihua-Temoxtle's hands, but the Mexican man "aggressively grabbed" the agent's "genitals causing him to yell in pain," according to the court filing.
After they detained him, Acatzihua-Temoxtle allegedly confessed that he was in the US illegally and was trying to flee the agents when he struck I.S. with the flashlight and tried to strangle him. He reportedly said he didn't mean to yank and twist J.W.'s genitals but was trying to go for his leg.
Read Next: