Ed Calderon worked as a police officer in Tijuana for over a decade, fighting against cartels, kidnappers, coyotes, and organized crime. Day after day, he analyzed the trade craft used by criminals to scam, capture, or kill. He watched cartel kidnappers looking to capture suspected snitches, their victims later strung up to be interrogated and tortured to death. Of particular interest to Calderon were techniques used to evade capture or escape from restraints. He captured all those techniques in a small book he carried. He joked to his colleagues that it was Ed's Manifesto.
Today, the lessons he learned while watching cartels have made him one of the most sought-after instructors in the field of counter-custody and improvised weapons, all built on that little book.
"Experience is a bitch of a teacher, but it'll never lie to you," said Calderon in a recent interview with Coffee or Die Magazine. "I learned all this shit from the bad guys. It's hood rat shit that could save your life."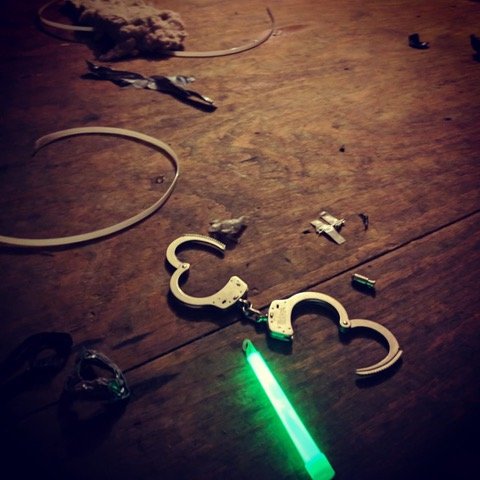 His trip from Mexico street cop to security guru started almost a decade ago. Change was in the air in Mexico in 2012, with a new president in office. One night after a shift, Calderon returned to his station and learned the new administration in Mexico had thrown out an established US law enforcement standard established by the Commission on Accreditation for Law Enforcement Agencies, the CALEA Standard, and rehired previously fired police officers, including many fired for cartel ties, drug offenses, and other crimes. Now they were back in the station with guns and badges on their hips. Calderon had arrested or helped remove some of these crooked officers in the not-so-distant past. The fired officers had been rehired with back pay and were grinning ear to ear.
Calderon was called into a supervisor's office. The supervisor said they would now be focusing efforts on one of the cartels operating in the area. Which meant only one thing: they were on the payroll of the other cartel.
The supervisor was waiting for him to say a word or give a sign that he was on board. It was an unspoken ultimatum: You can take the silver or you can take the lead — "Plata o Plomo."
Calderon said he would think about it. He had spent more than a decade working in counternarcotics, organized crime investigations, and public safety in the northern-border region of Mexico. That night, he left his uniform and his life behind and slipped across the border.
Today, Calderon is a national-level instructor teaching skills that are hard to find anywhere else. But the lessons he teaches to corporate, government, and law-enforcement audiences all come from his original manifesto notebook.
One lesson he returns to is the case of a petty criminal who was placed in cuffs and put in a cruiser. When the man wrangled his way out of the handcuffs, Calderon's peers were ready to beat the would-be escapee. But Calderon had a better idea. He spent some time with the perp and had him show how he was able to get out of the handcuffs. Today he teaches the same technique to clients and audiences who might find themselves on the wrong side of the cartel.
Of course, the best plan for escape is to avoid capture in the first place. For that, Calderon relies heavily on situational awareness.
To maintain a high level of situational awareness, he says, establishing baseline norms is critical. "You can travel anywhere in the world with your toothbrush and underwear, but you can't bring your concept of normal," Calderon said.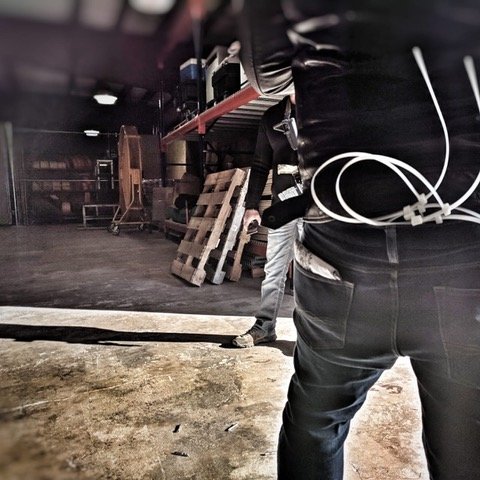 For professional travelers or people operating in a new environment, getting your baseline is one of the first priorities. In Mexico, you can throw out most of your previously established ideas of normalcy, Calderon says. He calls his home country "the upside-down," a reference to the alternate dimension from the hit Netflix series Stranger Things.
"Mexico is rife with corruption on all levels, even the spiritual level," Calderon said. The cult of Santa Muerte is widely and openly practiced, the veneration of the saint of death. It's a mixing of Mesoamerican, pre-Hispanic, and Afro-Caribbean practices. "If I'm a prostitute or a cartel member, I can't go to the church with that shit. So, basically, it's a bunch of side hustle from the church," he said, adding that it's not just for criminals but also police officers, military, high-level politicians. The religious rules are everywhere and force the different sides of the law into connected networks.
Calderon got his introduction to the depth of the connections after two of his fellow police officers were kidnapped and killed by cartel members dressed as Mexican federal police, or federales. Soon after they disappeared, he met another fellow officer at a makeshift Santa Muerte shrine in the street. The cop was out for revenge, seeking divine help. "You are asking Santa Muerte for protection of your life while you kill your enemy. She provides protection in exchange for the victim's soul."
The cop placed a shell casing with a written note stuffed into it on the shrine and said a prayer. The name on the note was that of one of the cartel members who had killed his friend and fellow officer.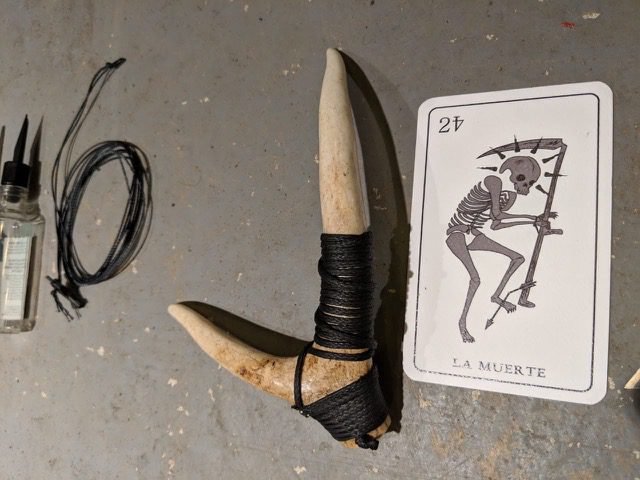 Calderon's study of criminal groups also includes music. Corridos are ballads or odysseys sung over German polka music. They often tell a Robin Hood-type story about criminal exploits or bravery. Today, the genre is influenced by American rap music. One recent corrido ballad was even about Calderon, called "Ed's Manifesto." Calderon was shocked, yet honored. "A corrido is only worth it if it is made for you. It has to be authentic, you can't pay someone to make it," said Calderon. The need for authenticity is ever present in all facets of his life and defines the training he provides.
The training focuses a lot on knowing what has value for bartering, either to gain information or for getting yourself out of trouble. The key, he says, is research before you arrive and using things other than money. Cigarettes are a great bargaining tool, but the most popular American cigarettes have little value overseas because they're not widely smoked abroad. A flashlight may have value to a police officer in Tijuana, but a vaping pen might be more desirable to a homeless person in Los Angeles. Another element Calderon teaches in the art of the barter is how and when to make a trade. The key is to find out what has value where you are traveling. It's a more conscientious way to operate in an urban environment.
In his Counter Custody/Improvised Weapons Class, Calderon teaches blending into an environment. Students study and take note of the type of clothing and brands that are worn in locations to mimic the style of dress. He teaches an analogy of a rat versus a bear: A rat is silent and covert, but the bear is loud and obvious. Students also learn how to escape from a variety of mechanical restraints. This task is becoming more difficult with the cartels adopting angle cuts on flex cuffs to make them sharp enough to discourage much movement.
Calderon believes in a crawl, walk, run style of training with the run phase being performed under stress. "I'm going to show you how to do it," he said. "Then I'm going to have you fabricate a shim and use it. Then I am going to have you do it while under stress."
The lessons of Ed's Manifesto may be simple, but they didn't come easy.
Read Next: