Rescue officials said 55 apartments were crushed when a beachside condominium building partially collapsed overnight. Nearly half of the apartments in the 13-story, 136-unit Champlain Towers South in Surfside, Florida, 6 miles north of Miami Beach, were crushed into rubble with just two survivors pulled from the wreckage early in the day.
In the pre-dawn hours of rescue, two survivors were pulled from the crushed portions of the building, while crews helped 35 people escape from apartments that were still standing, some via ladder and bucket trucks. At least 10 others, authorities said, escaped the still-standing section of the building on their own and were treated by medics. One person was taken to a hospital where they died.
The early death count of the collapse was two, though authorities said that number only included confirmed deaths and not any tally from the collapsed portion of the building. The Miami Herald reported that a woman and her baby had been rescued from the building's parking structure but only after part of the mother's leg had been amputated.
Video posted by a local sports radio host appears to show the near-instant collapse of the structure.
Fire officials said the collapse occurred sometime after 1 a.m. The cause was unknown, though there were no indications in early reports of an explosion. The Miami Herald spoke to a resident who said the building often leaked and roof repair was said to be ongoing at the property in recent days.
Miami-Dade Fire Assistant Chief Ray Jagdallah said the building held 136 apartments, of which 55 had fully collapsed into "rubble." Nearby buildings were evacuated, he said, as a precaution. Approximately 80 different rescue, fire, and medical units responded to the collapse, Jagdallah said.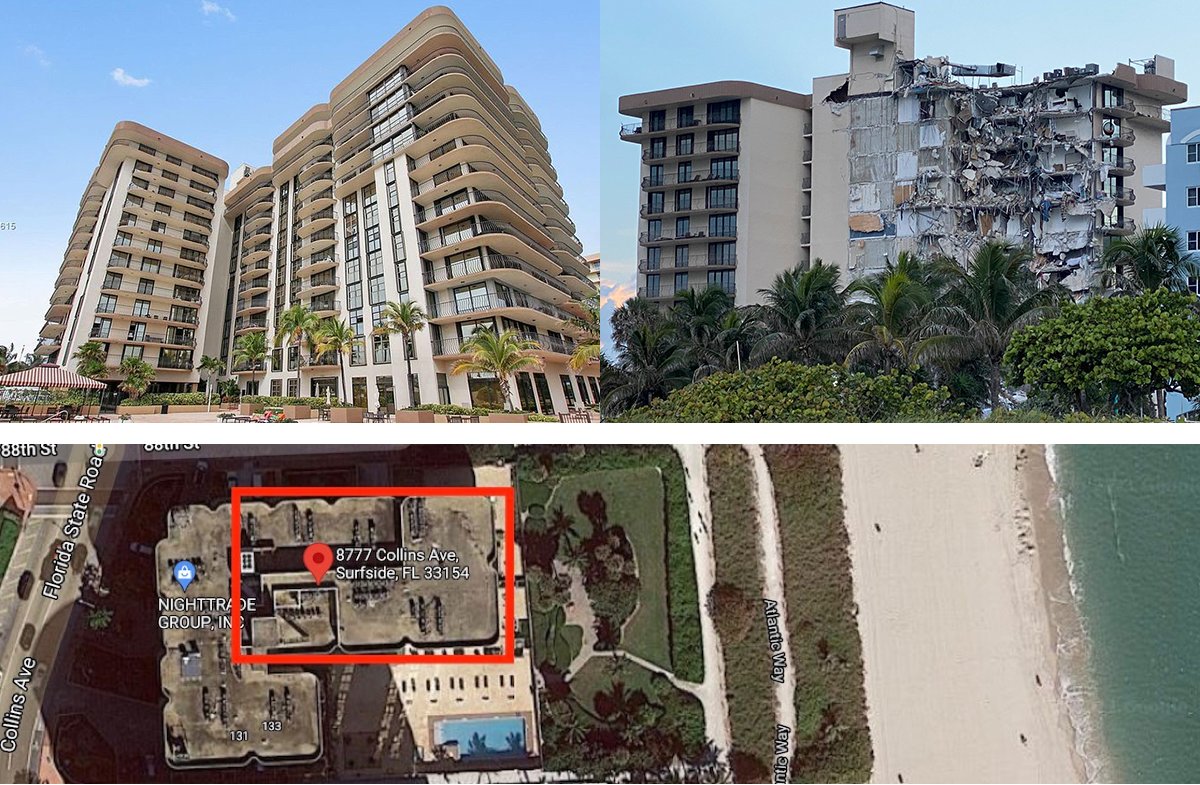 By mid-morning, activity had slowed around the site as crews searched areas deemed safe but avoided the rubble. Jagdallah said that both the collapsed area and the standing portion of the building were considered too unstable to enter, though crews were stabilizing areas as they searched.
Real estate listings for several of the units that appeared to be included in the collapsed wing — which vary from two to three bedrooms and between 1,500 and 2,000 square feet — had recently sold or were listed for prices between $600,000 and $750,000.