Just past 1 a.m. Thursday, half of a Miami 12-story apartment building crumbled into rubble, crushing 55 apartments in seconds. The building collapse likely will be one of the deadliest in US history. Here's what we know 24 hours later:



Four were confirmed dead by midday Friday.




159 people are missing from the collapse, according to authorities. There is hope that a smaller number may have perished in the collapse because the building caters to some seasonal residents. Authorities said they believed that only about 80 of the building's 136 apartments were occupied Thursday. But among the rubble of the 55 collapsed apartments, no survivors have been found other than two who were pulled from cars in the attached parking garage.




More than 30 people were rescued safely from the still-standing portion of the high-rise.




The building has a high number of residents from South Florida's Jewish community and from South America.

Reuters reported that

20 Israelis were among the missing, as were nine from Argentina, six from Paraguay, four from Venezuela, and three from Uruguay.




The sister of the first lady of Paraguay was among the missing.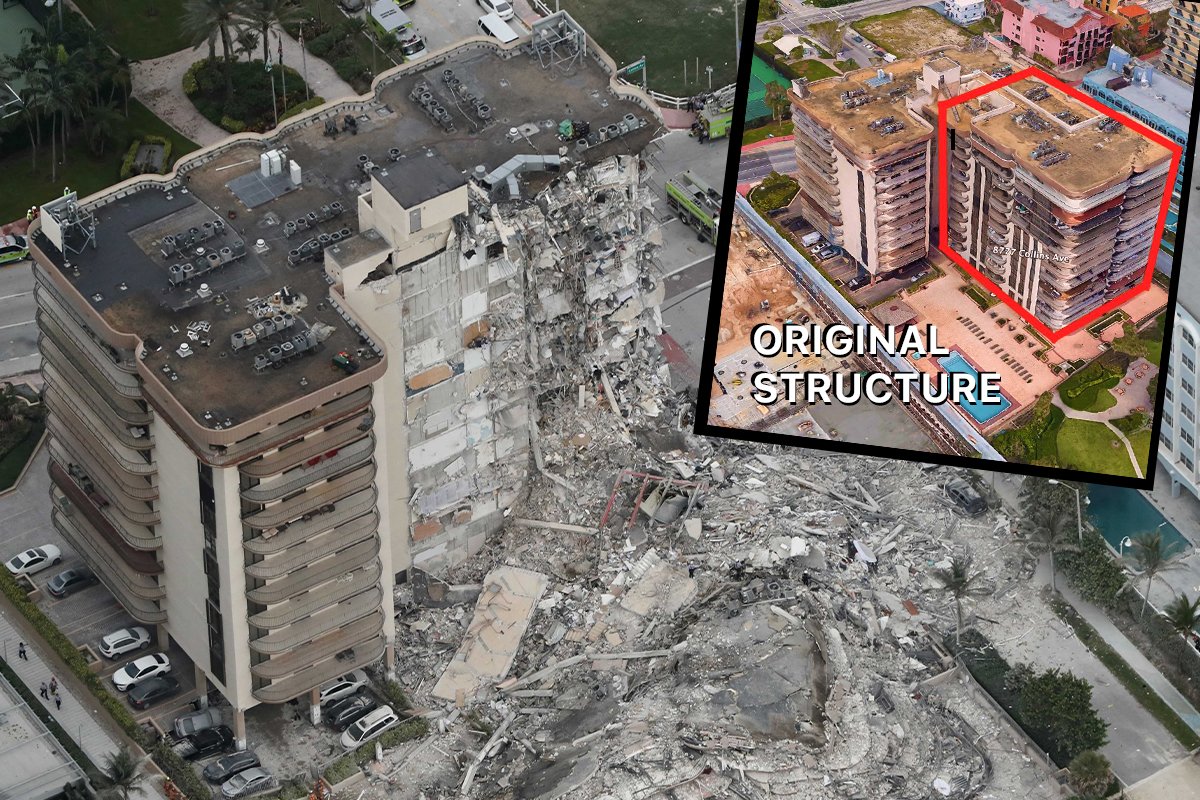 A number of residents and family members were quoted in various media outlets complaining that the building was known for leaks, mold, and general mechanical issues, though there was no authoritative information available on whether those incidents were more common in that building than typical.




The building was built in 1981 and was due for a mandatory 40-year safety overhaul this year. That process was ongoing with contractors but had not been completed. The 40-year building checkups are required for buildings in Miami-Dade County, Florida, and cover a wide range of construction codes, from electrical to plumbing to structural. Details of the building's review were not clear.



The building was apparently well-known to researchers at a nearby university as particularly prone to sinking — or what building engineers call "subsiding." Shimon Wdowinski, a

Florida International University Institute of Environment p

rofessor and

a soil and hydrology researcher, said radar measurements taken in the 1990s showed the building sinking several millimeters per year, an alarming rate for a structure that was less than 20 years old at the time.



Read Next: VIDEO: 55 Apartments Crushed In Miami Collapse, Only Two Survivors Found In Early Rescues