Former New York City mayor and one-time presidential candidate Michael Bloomberg is expected to lead the Defense Innovation Board, the Pentagon announced Wednesday, Feb. 9.
Defense Secretary Lloyd Austin nominated Bloomberg to lead the board, tasked with providing senior military leaders with independent recommendations on emerging technologies and innovative solutions.
The Pentagon expects Bloomberg to bring "a wealth of experience in technology innovation, business, and government" to the board, Pentagon press secretary John Kirby said in a news conference Wednesday.
"His leadership will be critical to ensuring the department has access to the best and brightest minds in science, technology, and innovation through the team of diverse experts that he will lead as chair of that board," Kirby said.
Bloomberg accepted the nomination, according to a statement published by the DOD.
"Innovation and adaptability are absolutely critical at any large organization, and there is no organization bigger or more complex than the Department of Defense," Bloomberg said in the statement. "I'm honored to work with […] senior Defense Department leaders and innovators from government and business to help bring new ideas and outside perspective that can help protect Americans and our values, interests, and allies around the world."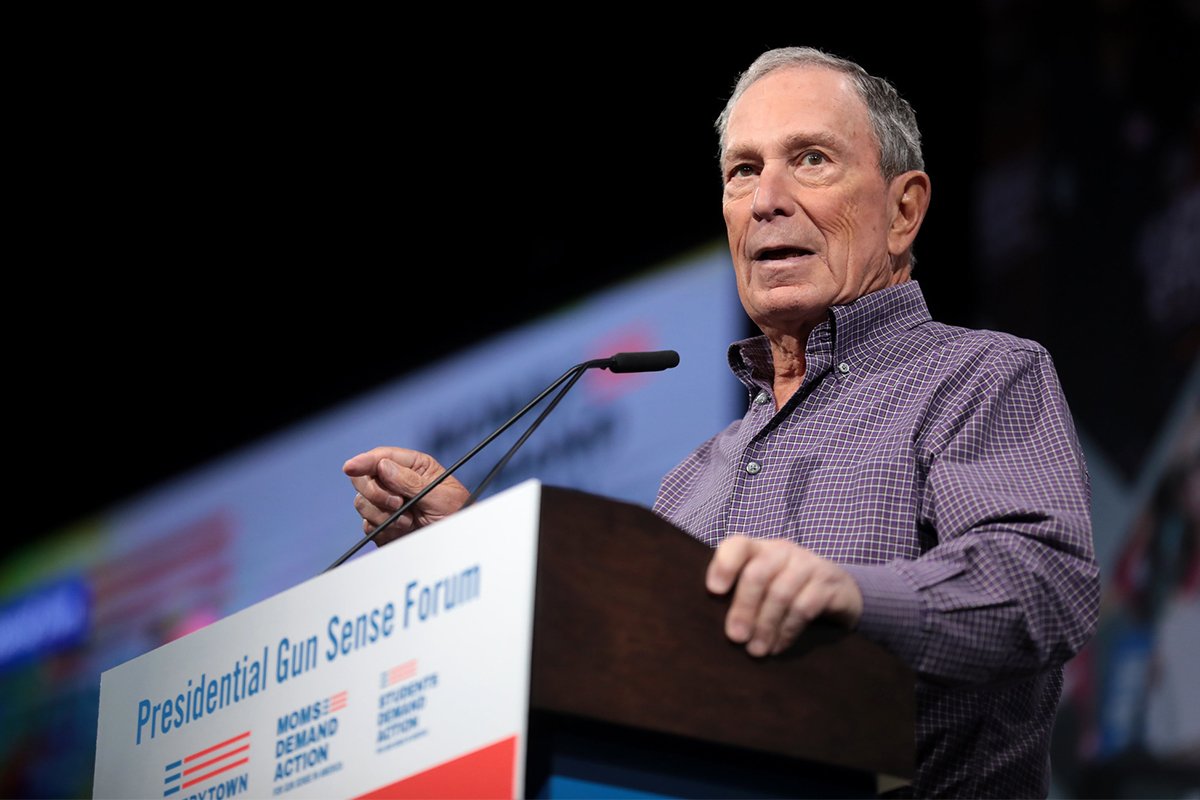 Bloomberg, a lifelong Democrat, changed his party affiliation and ran as a Republican in the 2001 election for New York City mayor, succeeding Rudy Giuliani. He was reelected in 2005 and, in 2008, pushed for the City Council to extend the city's term limits to three consecutive four-year terms. He was elected for his third and final term the following year.
He made a brief bid for president in 2019 as a Democrat, but dropped out and endorsed then-candidate Joe Biden.
Bloomberg also co-founded the financial information and media company Bloomberg LP in 1981. Forbes estimates Bloomberg's net worth is approximately $70 billion.
Former Google CEO Eric Schmidt and aerospace industry adviser Mark Sirangelo have previously chaired the DIB, which was established in 2016. Shortly after his confirmation as defense secretary in 2021, Austin temporarily halted the work of more than 40 civilian advisory boards for a "zero-based review" of their usefulness.
As of Wednesday, Austin has approved 36 advisory boards for resumption of operations. Positions for the boards are expected to be filled in the coming weeks.
Read Next: