Seventy-five years ago, the first ship bearing World War II refugees, including Holocaust survivor and unofficial Army interpreter Mickey Kor, arrived in America.
When the SS Marine Flasher pulled into harbor in New York City May 20, 1946, the former US Navy transport ship was no longer delivering troops to fight a war. Instead, it carried 867 displaced persons from Poland, Germany, the Soviet Union, Hungary, Yugoslavia, Czechoslovakia, Romania, and Latvia to their new homes in America.
The passengers were the first refugees admitted to the US after President Harry S. Truman's executive order prioritized displaced persons in existing immigration quotas. Among them were more than 660 Jewish Holocaust survivors, including 70 orphaned children.
One of those survivors was 20-year-old Mickey Kor. Like many of his fellow passengers, Kor experienced incredible hardship during World War II. While most passengers were headed for temporary shelters or the homes of distant relatives, Kor was en route to Terre Haute, Indiana, to reunite with the lieutenant colonel who had offered him safety after his liberation and helped him get to the United States.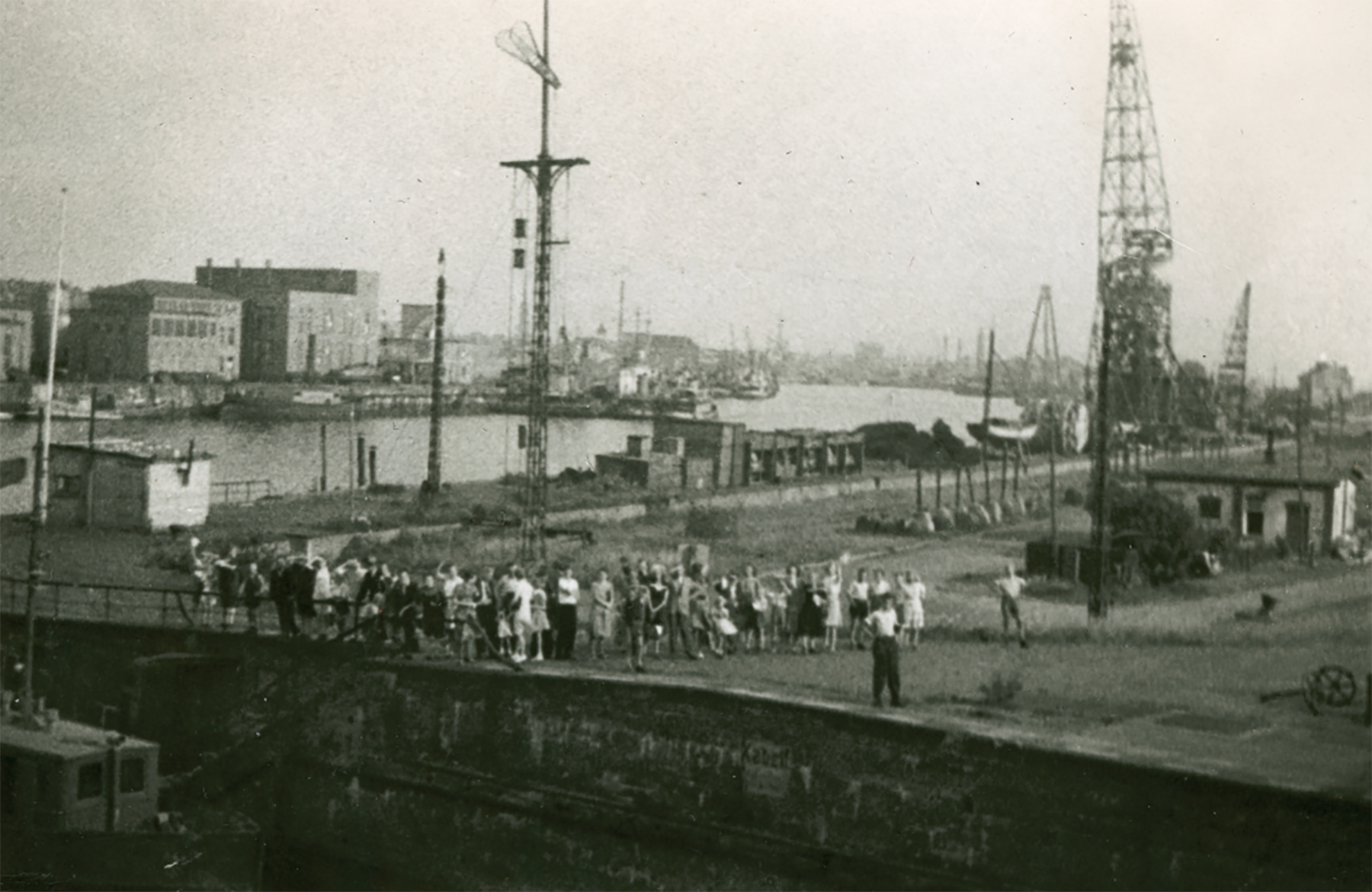 Wartime Choices
Kor was living in the Jewish ghetto in Riga, Latvia, when German occupiers came to evacuate women and children from the ghetto Dec. 8, 1941. Kor's mother knew the "journey meant death."
"I am not going to let you come. I am going, but I don't want you to die," she told her 16-year-old son through tears.
Kor's father had been killed by the Latvian police. If he stayed behind, he would lose his mother too. But accompanying his mother meant death.
When the Germans came, Kor hid. He emerged to witness men with rifles marching his mother down the street. Over the following two days, German Schutzstaffel and Latvian auxiliary forces killed 25,000 Latvian Jews, including Kor's mother, in the Rumbula Forest.
For the next four years, Kor was forced to work in labor and concentration camps throughout German-occupied territory. He got through, he would later recall, because of his optimism.
"If I had been pessimistic," he wrote, "I would not be alive."
In spring 1945, the German guards at Magdeburg labor camp grew desperate, recognizing that Allied forces were closing in. To cover their crimes, they led Kor and his fellow slave laborers on a death march. The malnourished youth had already watched Nazi guards shoot one escapee dead. Knowing what fate would befall him if he failed, he decided he was going to escape.
While passing through a street lined with bombed buildings, Kor dashed into the ruins. For two hours, he hid, listening to US and German forces exchanging machine-gun fire. When the shooting stopped, Kor recognized that silence meant freedom.
The next day, "drunk with enjoyment," he strode through the streets for the first time in five years. In a nearby park, the teen encountered soldiers from the US Army's 250th Engineer Combat Battalion relaxing in the sun.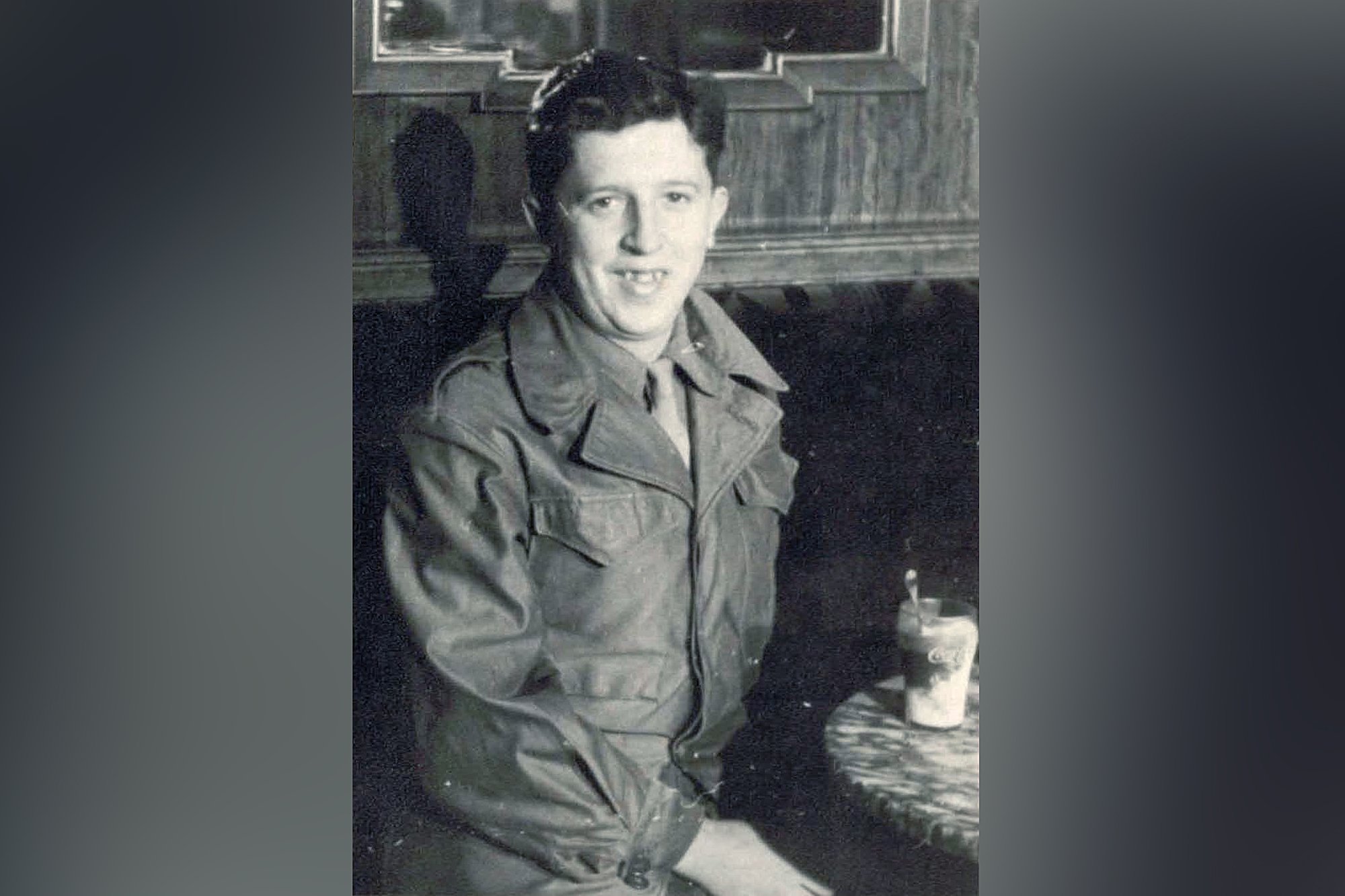 "How does it feel to be free, kid?" the soldiers asked Kor, who spoke no English. He replied in German that he had just been liberated.
They may not have understood one another, but the soldiers took a shine to Kor. They gave him a Coca-Cola and an Army uniform to replace his lice-ridden garments.
The commanding officer of the 250th, Lt. Col. Andrew Nehf, recognized that Kor's knowledge of Russian and German and his familiarity with the local area made him an asset. As the 250th rebuilt damaged infrastructure, Kor acted as Nehf's translator, teaching himself English by reading Stars and Stripes.
Before Nehf departed Germany, Kor told him, "I want to go where you guys come from."
Nehf was happy to oblige. He sent a letter requesting that his replacements would continue using Kor as a translator.
"His loyalty is irreproachable," Nehf wrote. "It is with regret that I must leave him behind."
While Kor continued to work with the 250th in Vienna, Austria, and Frankfurt, Germany, back in the US, Nehf was advocating for Kor's immigration. He arranged a host family who would take Kor in while he attended high school in Nehf's hometown of Terre Haute.
Thanks to Nehf's aid, Kor secured his spot on the SS Marine Flasher, and departed from Bremerhaven, Germany, May 11, 1946.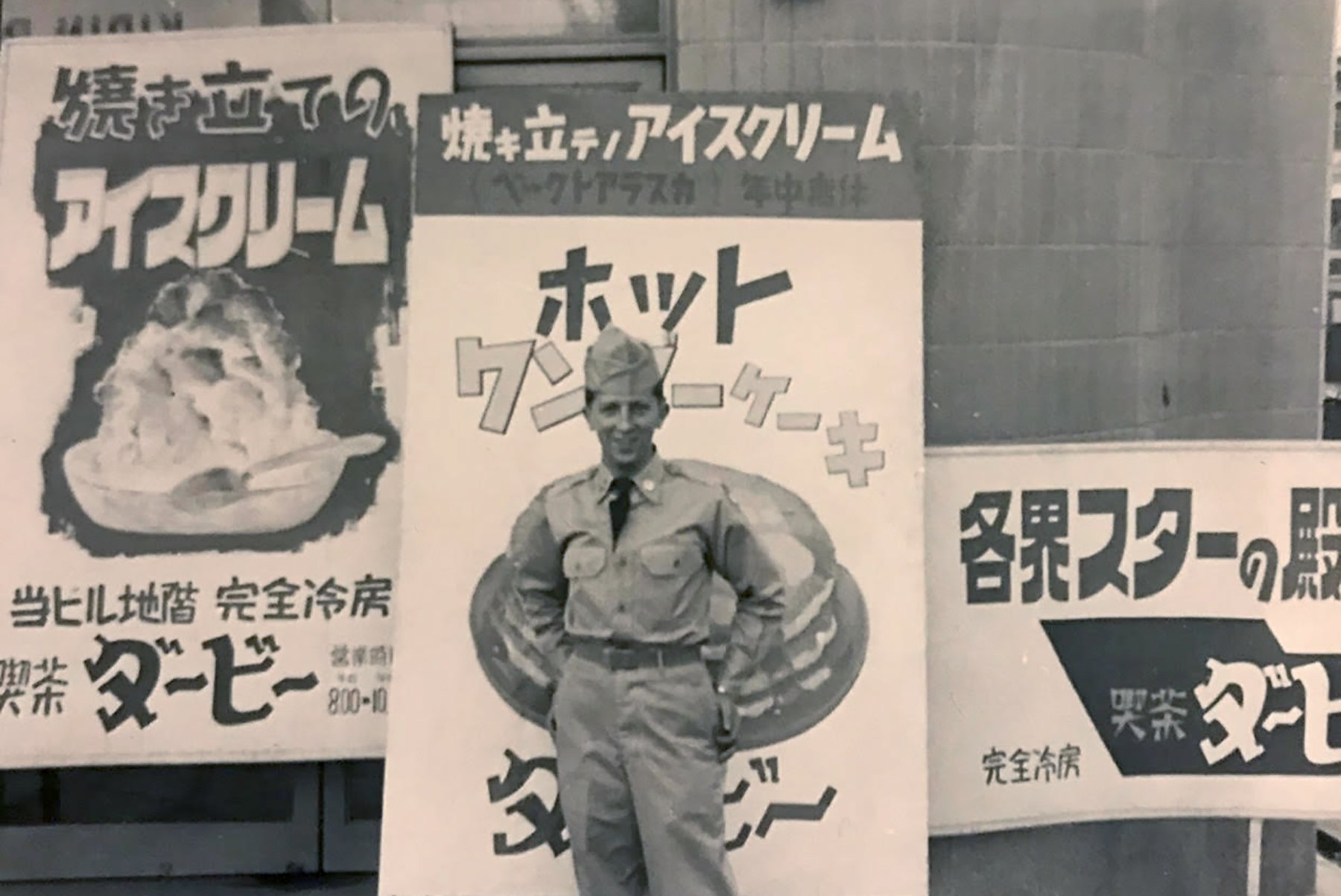 A Life in America
In the US, Kor flourished, learning exceptionally quickly with the help of a kind English teacher. In 1947, he wrote an award-winning essay about learning English during his time with the 250th.
In the years that followed, Kor remained close with the Nehf family. He also continued to excel. In 1952, he graduated from Purdue College of Pharmacy and served in the Army as a pharmacist in Osaka, Japan, during the Korean War.
Kor earned his citizenship Nov. 6, 1959. The following year, he met fellow Holocaust survivor Eva Mozes on a trip to Israel. They married two weeks later and made a home in Terre Haute.
Having lived through communism, the Kors believed in American democracy. They raised their son and daughter to value their citizenship and stand up for the things they believe in.
After retirement, Kor began to volunteer at the Candles Holocaust Museum and Education Center. Kor's wife founded the center in 1995 in honor of those, like herself and her twin sister, who had been subjected to Nazi medical experimentation. Prior to volunteering at the museum, Kor had never spoken about his own wartime experience. When a visiting class expressed dismay that Eva was not available to talk about her survival, Kor broke his silence. He delivered his first lecture to museum visitors in 1997. From that point, he continued to educate Americans about the Holocaust, delivering his final official Holocaust lecture in 2020.
Even at 95, Kor continues to educate others. The nurses at the hospital where he resides tell his son, Dr. Alex Kor, that his father "still talks about his experiences … when we ask."
Read Next: A World War II Veteran Reflects on D-Day and Beyond