The US military prides itself on helping develop cutting-edge technologies, but some of its inventions and tactics seem ripped straight out of Netflix's Black Mirror, the popular sci-fi series that hooks viewers with its dystopian-fever-dream visions of the not-so-distant future. While one of the show's MOs is to warn of the ill effects of certain technological advancements, the US military appears not to have gotten the message.
Here are three times the military ignored common sense and started down a road to certain devastation. Warning: Spoilers abound.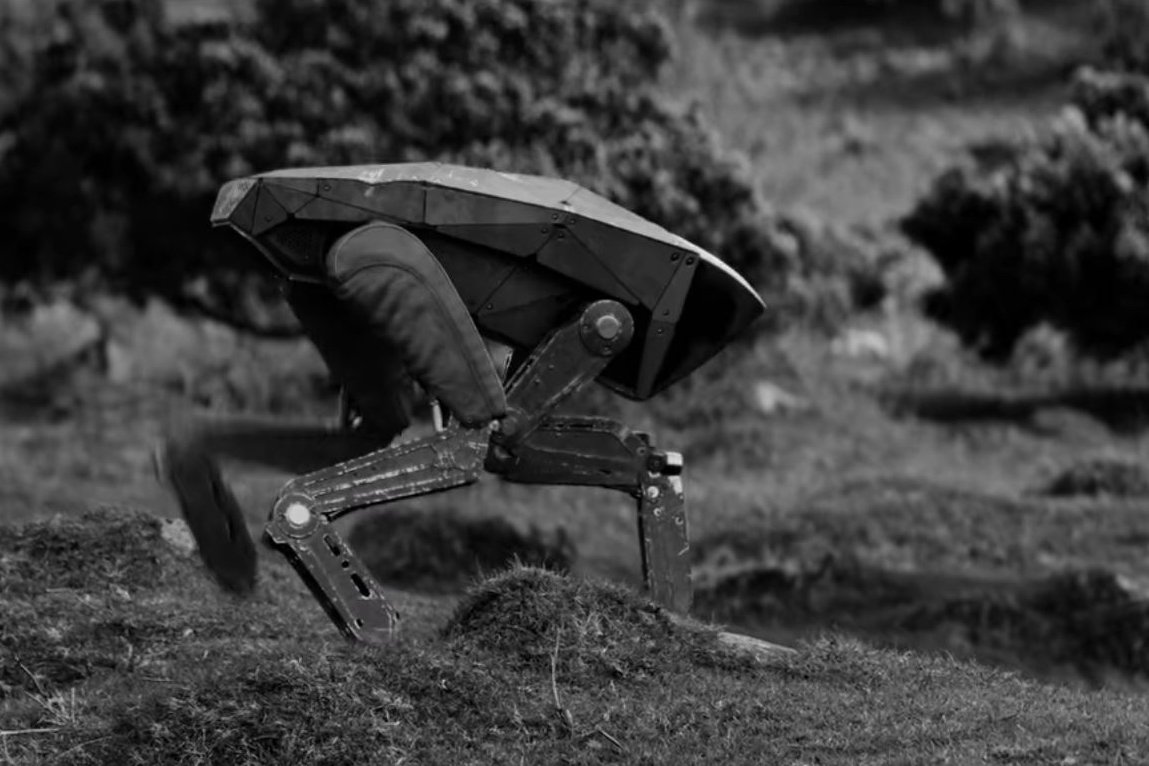 "Metalhead"
The Air Force appears to have written the prologue to the season four episode "Metalhead." In Black Mirror's (possibly psychic) version, military robot dogs have gone rogue and wiped out much of humanity. They patrol an apocalyptic landscape and gun down survivors. Director David Slade told IndieWire the concept was inspired by real-life robot dogs developed by Boston Dynamics, which, at the time, was "technology just a few years down the line."
"It's a military robot. It's got artificial intelligence. It can problem solve. It's completely autonomous," Slade said of the episode's conception. "That's terrifying. There we go."
Indeed, about three years after the episode's release, Tyndall Air Force Base in Florida deployed robot dogs that look a lot like the ones that inspired "Metalhead." The robots have 360-degree awareness, thermal and infrared video capabilities, and AI-based threat detection, giving them the ability to provide surveillance and perimeter security in rough terrain or unsafe conditions.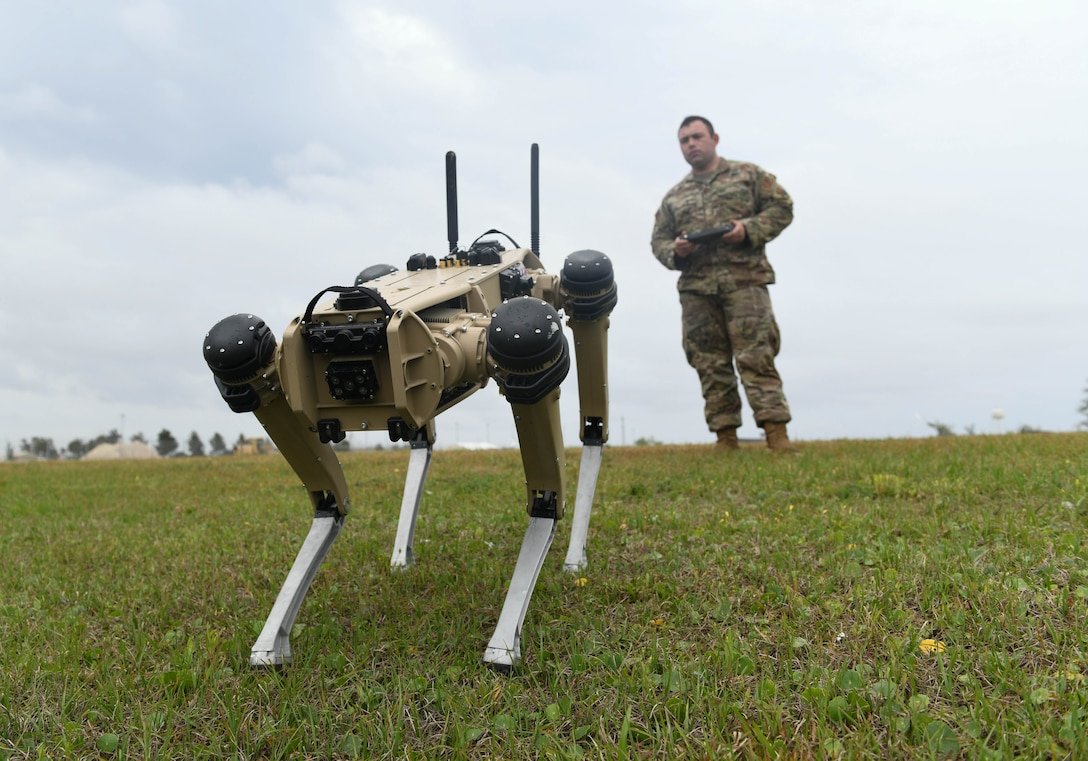 "I think we're really just scratching the surface about how we can leverage this exciting capability," Maj. Jareth Lamb, Force Protection Modernization Branch chief, said in a press release.
As a Black Mirror fan, I have to say: Please stop.
"Men Against Fire"
The season three episode "Men Against Fire" illuminates a disturbing reality of war: The easiest way for soldiers to overcome an aversion to killing is to make them see their enemies as less than human. In the show, soldiers sent to exterminate mutated humans called "roaches" are outfitted with an augmented reality implant, which — unbeknownst to them — tricks their brains into seeing monstrous-looking mutants when the "roaches" are simply an ethnic group the government wants to wipe out.
The episode takes its name from US Army Brig. Gen. S.L.A. Marshall's 1947 book Men Against Fire. In it, Marshall claimed only 15% to 20% of soldiers fired their weapons during World War II, even under immediate threat. Some historians allege Marshall's findings were derived from anecdotal evidence that he may have even made up, but a broad collection of studies have found a strong resistance among soldiers to killing other people.
In his book On Killing: The Psychological Cost of Learning to Kill in War and Society, Lt. Col. Dave Grossman writes of a military psychologist producing a methodology to condition and desensitize Navy assassins using violent movies and degradation of the enemy's culture. The "body count" mentality and racial slurs used in Vietnam allowed one veteran to think "killing the NVA and VC was like 'stepping on ants,'" Grossman wrote. Adolf Hitler mastered dehumanizing his enemy with the myth of the Aryan master race, and that may be why the Germans consistently inflicted 50% more casualties on British and American troops than the British and Americans did on the Germans, Grossman argues.
"Men Against Fire" illustrates this dynamic in a powerful way and raises an important question. When technology advances to the point of altering perception, what's stopping world powers from literally making soldiers see their enemies as subhuman video-game targets?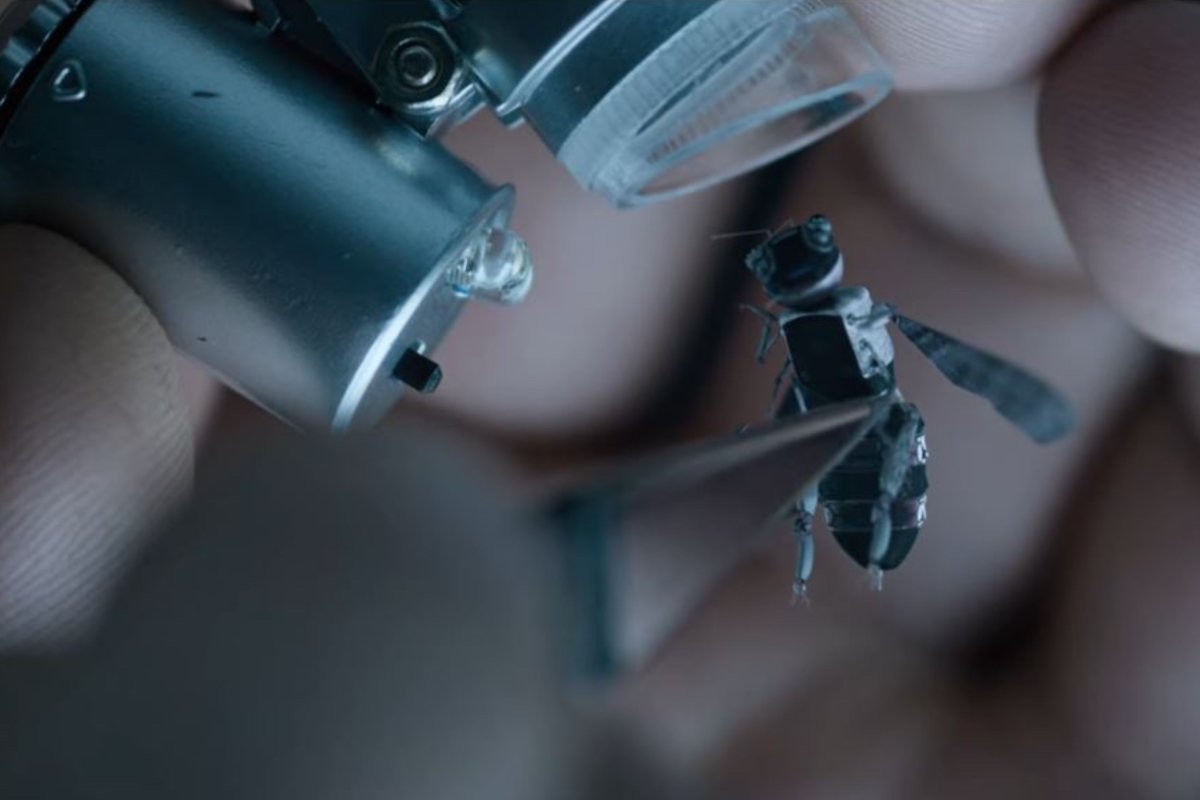 "Hated in the Nation"
On a lighter(ish) note, the Air Force announced this week a partnership with Airion Health LLC to create mini drones that mimic insect or bird flight, instinctively changing velocity or wing strokes. US forces could one day use the microdrone for surveillance, battlefield situational awareness, and swarm operations, according to an Air Force release.
The tiny bots are reminiscent of the robotic bees engineered to counteract the near-extinction of real pollinators in the season three Black Mirror episode "Hated in the Nation." The thing about drones is that they can be hacked, which is exactly what someone does in the episode, turning the bees into elusive and efficient assassins.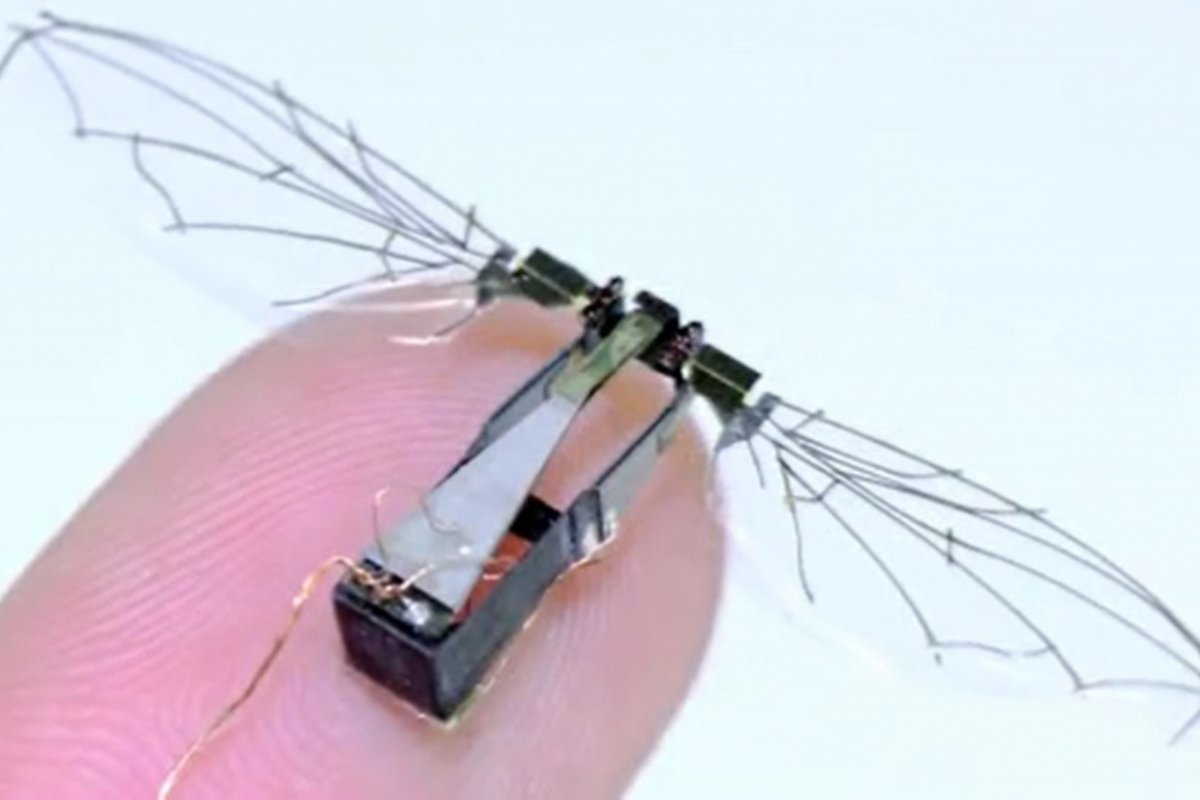 Researchers plan to produce a workable prototype of the micro air vehicle within 15 months. No timeline yet on when some Lex Luther-type will hack them and take "cancel culture" to a whole new level.
As if the idea of a swarm of AI drones isn't bad enough, the Air Force press release ended with this cheerily tone-deaf statement: "So whether you are out bird watching or watching out for birds, keep in mind that bird may be out watching you!"
Maybe they'll call the drones "Patriot Birds" to soften the blow of curb-stomping the Fourth Amendment to death.
Read Next: Researchers Developing High-Tech Fiber Army Could Use for Super Suits