A new study from the National Military Family Association found that many teens who grow up as "military brats" struggle with mental health. After polling more than 2,000 teens in May who have close family ties to the military, the group found that 42% of respondents experienced low levels of mental well-being, while only 13% reported high levels.
Perhaps even more alarming, about a third reported issues with food insecurity in their homes.
Though troubling, the results were not a huge surprise to the two military teens who partnered with a nonprofit to create the survey.
Elena Ashburn and Matthew Oh only had 10 months to get to know each other when their families were stationed at the Army War College in Carlisle, Pennsylvania. But they formed a strong bond that continued through their next moves — Ashburn's family to Florida and Oh's all the way to Korea.
"It was a really tough move for us both," Oh told Coffee or Die Magazine. "We had a hard time adjusting. So we really wanted to do something to help people in our situation."
Now both seniors in high school, Oh and Ashburn started a website called Bloom: Empowering the Military Teen, which Ashburn calls "an online safe space where military kids can go to learn, get connected, and feel empowered."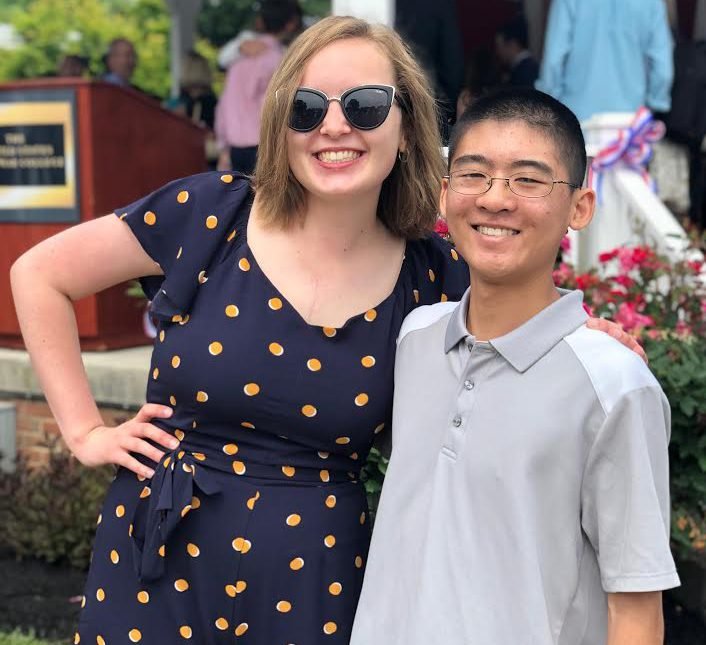 The site launched in 2020, and the response shocked them.
"It has grown to a bigger audience that we never really expected," Ashburn told Coffee or Die. "If it helped a few people, that would have been great. But it's grown."
Originally started as a blog between the two teens to cope with the hardship of frequent family moves and deployed parents, the website has attracted readers from several countries and all 50 states. Contributors post writing and artwork and engage with readers through social media, especially Instagram, where the site has more than 1,300 followers.
"We do a lot more than just blog," Oh said. "We do videos, we do resources, and now, with the survey, we're doing advocacy work."
The teens were recently surprised by a direct message from the National Military Family Association, a nonprofit organization that works to provide programs and advocacy to millions of military families. The group wanted to find a way to collaborate, and Oh suggested a survey of military teens.
"It dawned on me that there are a lot of people in our situation, where the people around them and in their schools don't know what military life is like," Oh said. "So they aren't equipped to assist military kids in their communities. The end goal of this survey is a resource for people who interact with military teens — teachers, coaches, superintendents, local leaders, etc."
The results were sobering.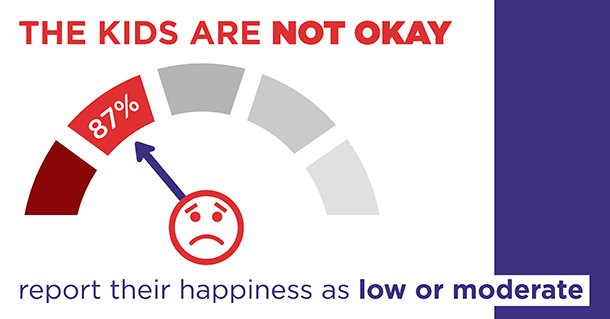 Along with low mental health ratings, the survey found that almost 36% of the NMFA/Bloom survey respondents reported food insecurity and were afraid that their families' money would run out before they could buy more groceries. Almost one in 10 said that this happened in their households frequently.
Predictably, 62% of the teenage respondents had moved between one and five times because of their parents' service, while 18.5% had moved between six and 10 times. One in 15 said they had moved 11 times or more.
Of the 2,000 respondents, 15 said their parents had deployed 19 or more times in their lives.
Nearly 20% said they had been treated differently or made fun of at school because of their families' military connections.
Many now live in families bearing the direct cost of the war. Nearly 40% of respondents said their parents had been wounded either mentally or physically during their time in the service.
Despite this, a whopping 65% of the teens in the survey plan to join the military themselves.
Nationally, just 13% of Americans aged 16-24 say they plan on joining the military, according to a 2019 Department of Defense poll.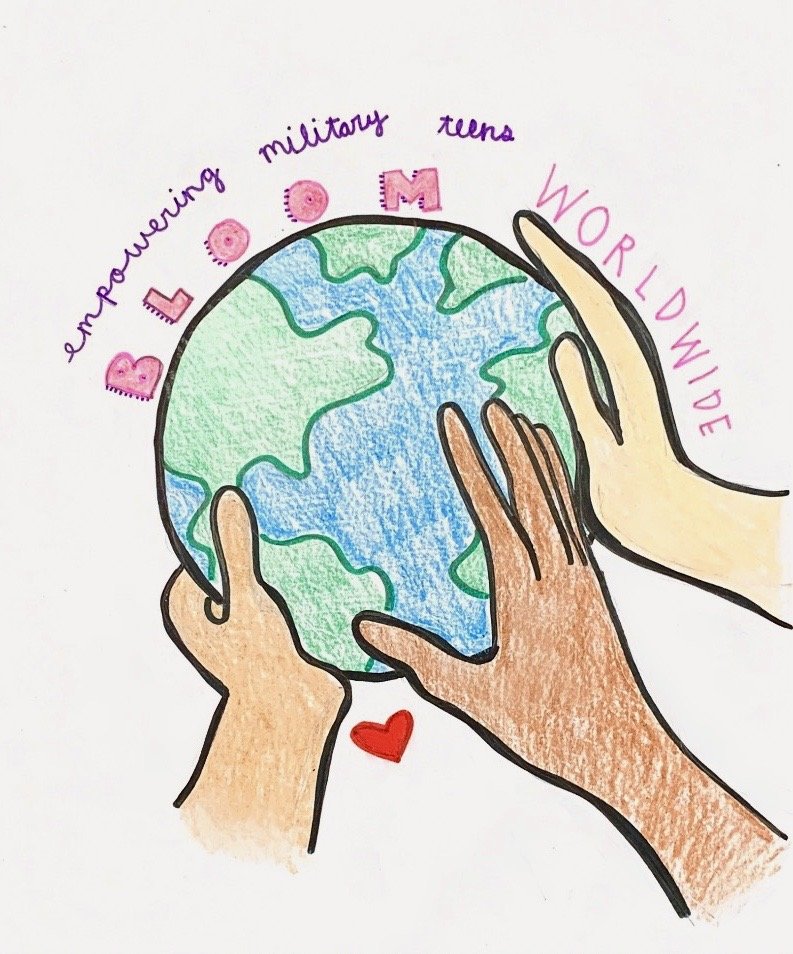 "I feel like that survey shows that we need to fix these problems like food insecurity and mental well-being in our community if such a large majority of them are going to be serving in the future," Ashburn said. "This is a readiness-to-serve issue that the DOD should really pay a lot of attention to if so many military kids are going to follow in their parents' footsteps."
Children of officers made up about a third of responders, a rate roughly double that of officers in the military as a whole. Demographically, 59% of those who took the survey said they were not white.
Written responses reflected the many sides of military life.
"It's not completely negative and sad, as you meet new people and see new places which you never would have as a civilian," one teenager wrote. "But it's not all unicorns and rainbows either. There's a lot of emotional pain and baggage that comes with being a military family."
Ashburn said the poll reflected Bloom's experience.
"There's definitely a stereotype that military brats are strong and resilient, and they can bounce back from all of the challenges that they have to go through in life, which isn't false," Ashburn said. "But it's also not always true, either. You don't have to be resilient all the time. You don't have to pretend like you're okay moving. You don't have to be strong and okay all the time because it's what's expected of you. You can't ask that from a person."
Oh and Ashburn said that launching Bloom and reaching out to so many other kids like them had given them a shared sense of purpose.
"The last year and a half of doing what we have done has cemented our relationship for a long time," Ashburn said. "I think we both know, like, it's going to be hard to push each other out of our lives at this point. Not only are we work partners, but we're best friends. He knows everything about me. I know almost everything about him. There's no one I'd rather be on this journey with."
Read Next: Academy Cadets Who Have Kids Must Legally Give Them Up — the CADET Act Would Change That