The military vaccine mandate the White House announced Thursday will feel a little different in each service. If you're in the Navy, you'll hardly feel a thing, but if you're in the Army, this might sting a bit.
According to a fact sheet the White House released ahead of a Friday speech by President Joe Biden, Biden "is directing the Department of Defense to look into how and when they will add COVID-19 vaccination to the list of required vaccinations for members of the military."
A military vaccine mandate will likely fall hardest on the Army, which has the lowest vaccination rate among the five service branches under the DOD, with just 53% of all members at least partially vaccinated.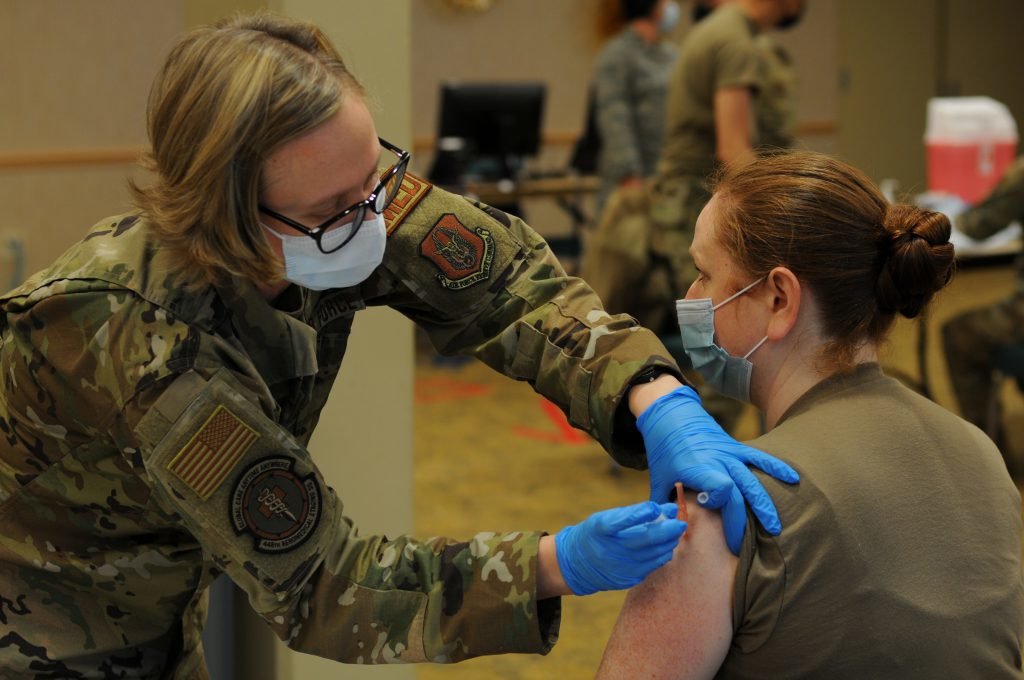 According to a Department of Defense vaccination tracking site — which includes all Guard and Reserve components — the Navy leads all services with a roughly 75% vaccination rate, while the Marines and the Air Force (whose numbers are combined with those of the new Space Force) sit at just 56% and 59%, respectively.
(Coffee or Die Magazine calculated the above percentages using total force data for all components from May 30, 2021.)
Thursday night, a Pentagon official said troops could expect a two-stage implementation: in the near term, a separate set of day-to-day rules for unvaccinated troops that includes frequent testing and travel restrictions; and then, eventually, required vaccinations.
"In accordance with the guidance the President issued today, all military and civilian DoD personnel will be asked to attest to their vaccination status," deputy Pentagon press secretary Jamal Brown said in a statement. "Personnel unable or unwilling to do that will be required to wear a mask, physically distance, comply with a regular testing requirement and be subject to official travel restrictions."
Brown said officials would also be working to add the COVID-19 vaccine to the list of vaccines required for all military members. Since mid-July, COVID-19 vaccine mandates have spread rapidly as businesses, governments, and health care systems adjust to the combination of the Delta variant of the disease and a slowing vaccination rate in many hard-hit areas. The Department of Veterans Affairs mandated Monday that all its health care workers be vaccinated in the next eight weeks, a move that followed at least 25 national health care chains.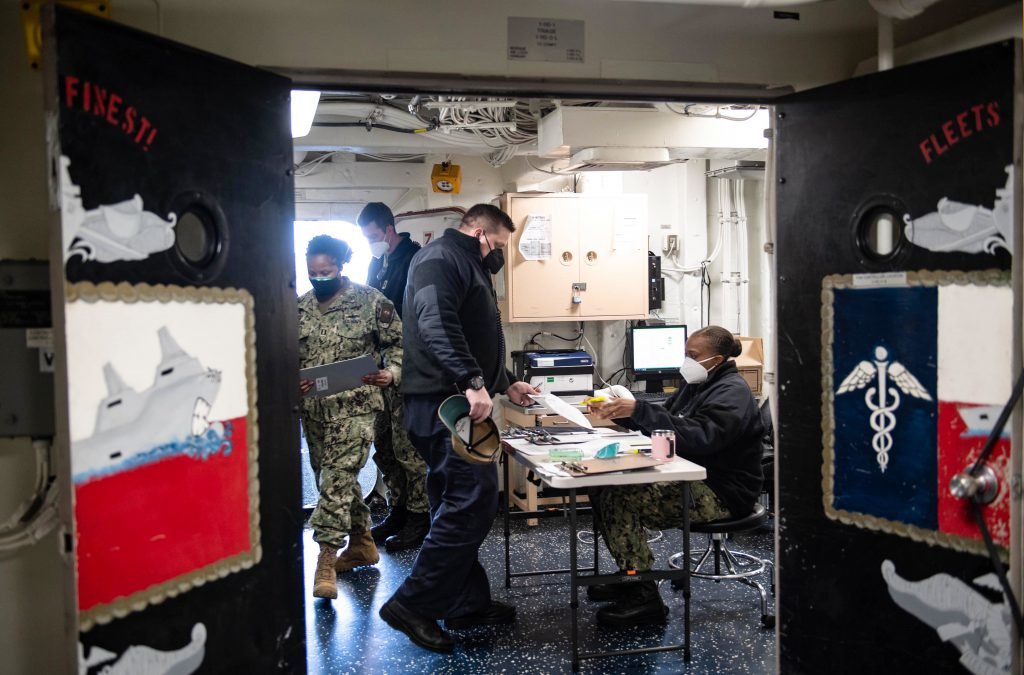 The White House did not announce a blanket vaccination mandate for the entire federal government, but it did announce that unvaccinated federal employees — outside of the military — would have to follow different rules depending on their statuses.
"Every federal government employee and onsite contractor will be asked to attest to their vaccination status," the White House fact sheet reads. "Anyone who does not attest to being fully vaccinated will be required to wear a mask on the job no matter their geographic location, physically distance from all other employees and visitors, comply with a weekly or twice weekly screening testing requirement, and be subject to restrictions on official travel."
The federal government employs more than 4 million Americans, including more than 2 million in the federal civilian workforce.
Read Next: