Service members experience unpredictable conditions in war that sometimes warrant help from outside sources. Ground troops may call in artillery, airstrikes, or even backup infantry units to help change the tide of the battle. When they return home, reaching out for those same resources when they need help can be a challenge. That's where the Military Families Food Market comes in.
Many service members find themselves struggling to pay for food for themselves and/or their families, and they're too proud or embarrassed to ask for help. Food stamps, WIC (Women, Infants, and Children program), food assistance, and other similar services have a stigma attached to them because of the perception of "being poor."
The Military Families Program is an initiative of the Veteran Success Resource Group, which pilots other programs such as BourBiz. Scott Davidson, the CEO of Government Contracts Operations and co-founder of BourBiz and the Military Families Program, said they started the food market after he met a soldier at the annual Harvest Feast event, which provides Thanksgiving meals to families seeking food assistance from the Prince George's County area.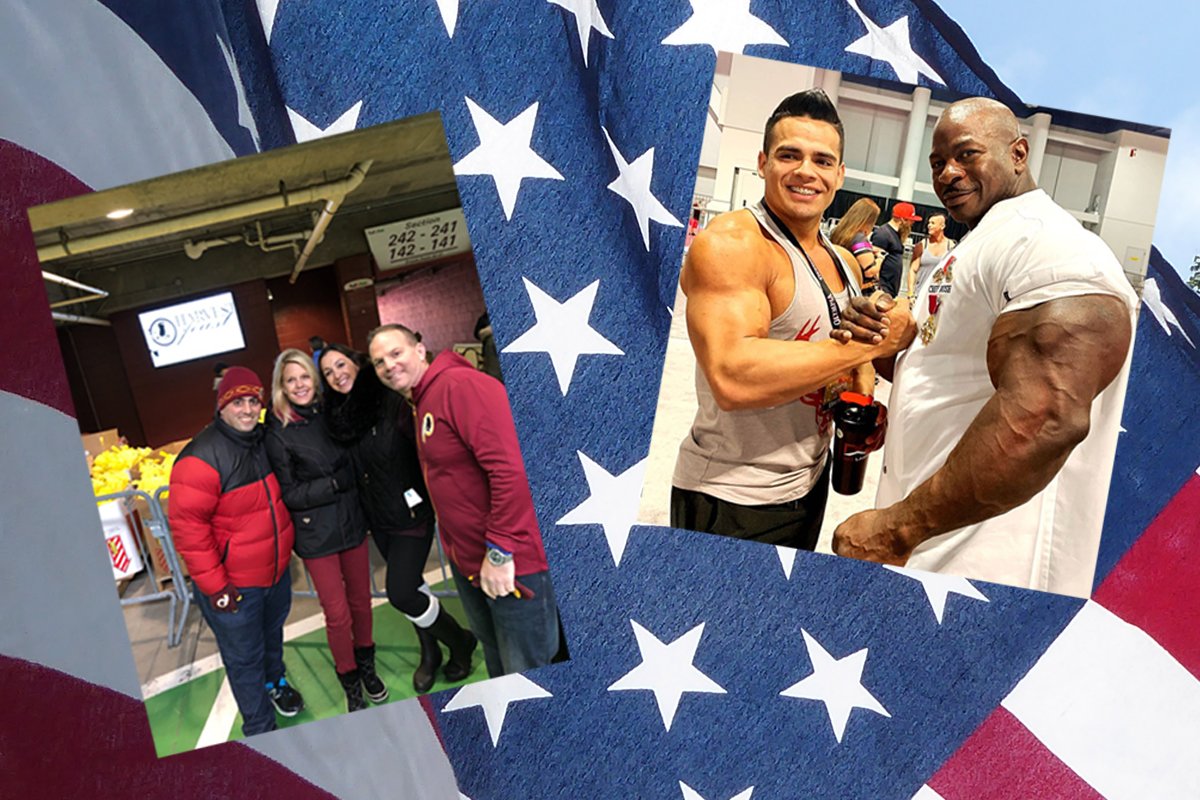 Davidson was surprised to see a uniformed American soldier in line waiting to pick up a pre-packed Thanksgiving meal. Davidson approached the soldier and found out that he and his family were struggling with finances despite being in the military. Between the cost of living in the Washington metro area and supporting a family, the soldier's pay wasn't enough to keep him out of the food assistance line.
The Military Family Advisory Network (MFAN) conducted a food insecurity study on the military that covered 2017 to 2019. The study found that in 2017, 15% of active-duty and reserve military members responded "yes" to the survey question: "I have trouble getting enough food for me and my family." That same answer rose to 15.3% in 2019. According to a survey from Statista, a census showed approximately 2.4 million people serving in the US military or the reserves in 2019.
In 2019, the study reported, approximately 367,954 soldiers, sailors, airmen, and Marines were experiencing insecurities. This is a major issue in the US military and reserves.
"We do expect that COVID-19 has exacerbated things for military families in 2020," Shannon Razsadin, a spokeswoman for the MFAN, said, adding that this isn't a new problem based on the pandemic but an issue that existed even before the 2017 survey.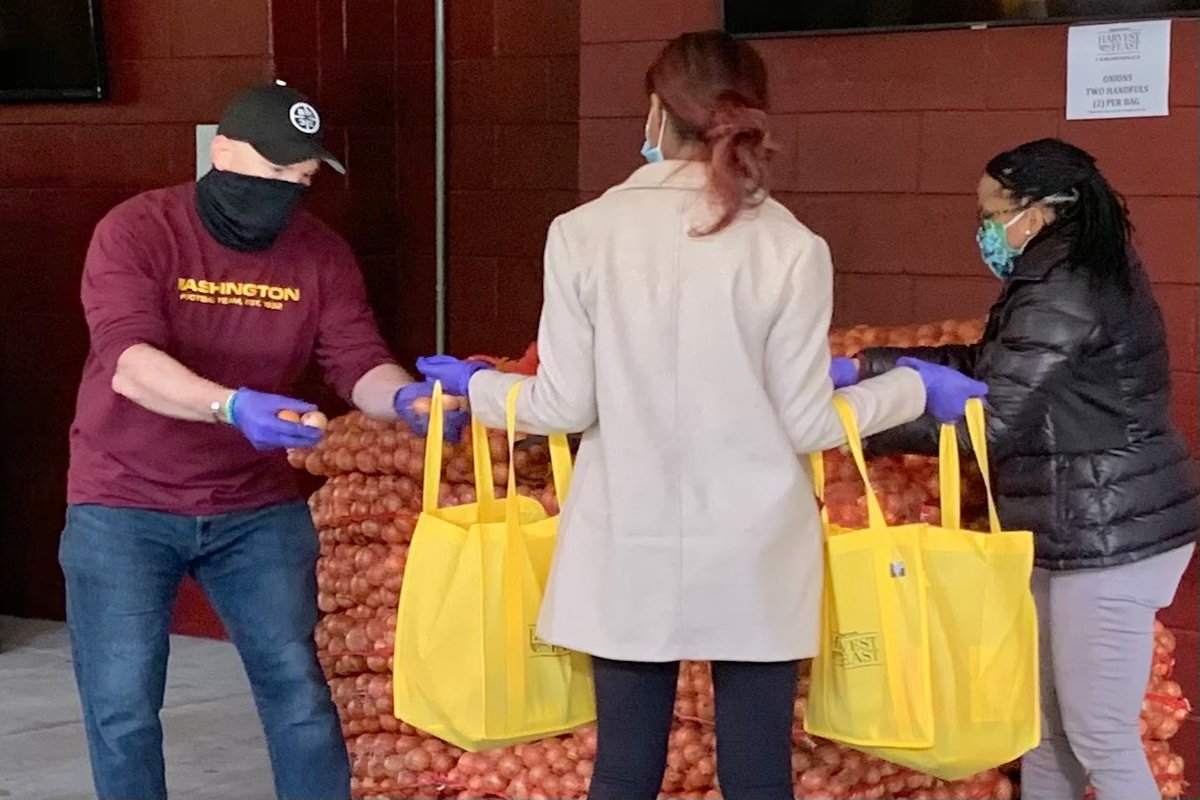 Chef Andre Rush, a US Army veteran, celebrity chef, and White House chef for four administrations, said he understands where service members are coming from when facing the stigma of asking for food assistance, but they have to bridge the gap. He acknowledged that earlier in his life he faced food insecurities, and it was a helpless feeling.
"It's like, you want to buy a $1 burger on the dollar menu, but you only have $1 in your pocket," Rush said. "That soldier is like, 'Oh, my, I don't even have $1 to do this, but you know what, I have $1 to buy a dollar burger, but I have three people in my family, what am I going to do now?' You feel extremely helpless at that point."
Rush said he routinely talks with Davidson about sports, military events, and even military problems. They got on the topic of food insecurities one day and how it's a little known, if not unknown, problem in the military. After that, Rush said he and Davidson immediately went to work on combating the issue in the DC area.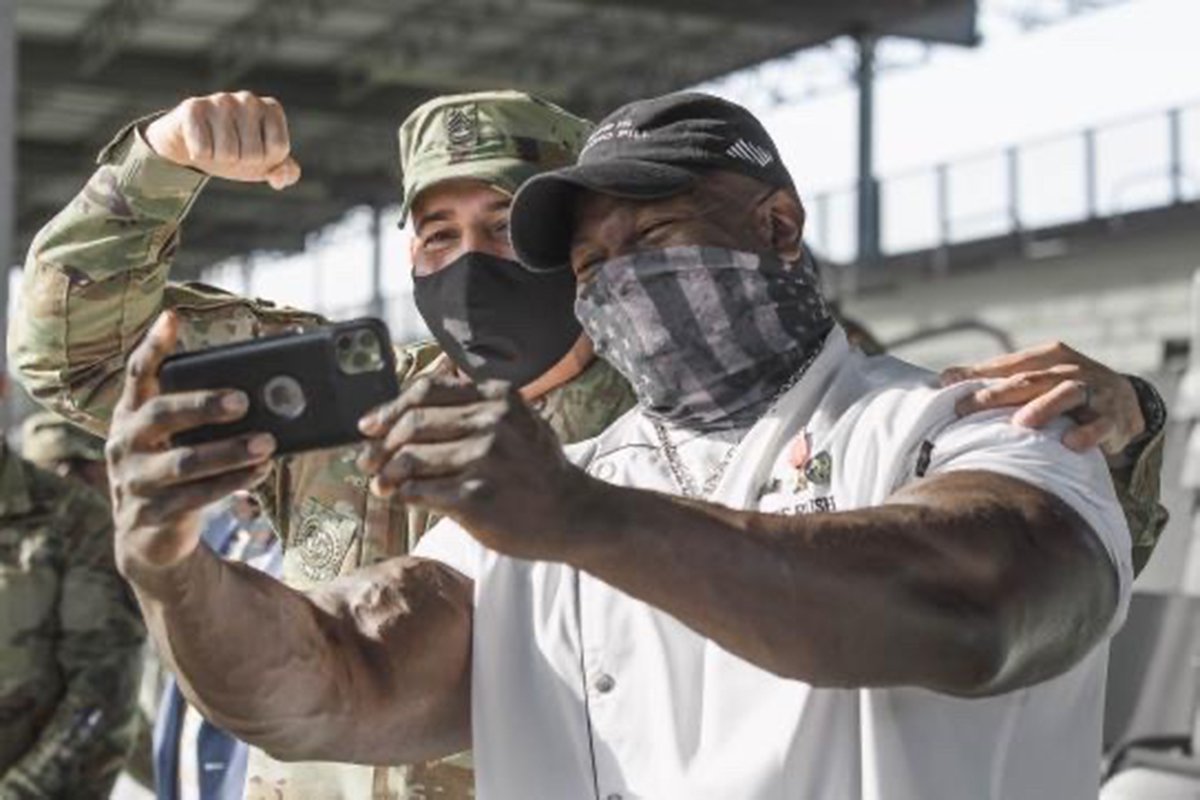 That's when the Military Families Food Market came into focus. The first market will open on May 21 in Washington, with the next one in San Antonio, Texas, on June 12. After each market's launch date, the food markets will be open the third Friday of every month from 11:30 a.m. to 1 p.m. The only requirement to enter the food market is a current military ID or military spouse ID to prove they are enlisted; because of the large gap in pay rates, the market is not yet open to officers.
"We still want to maintain some anonymity because we understand, again, it could be embarrassing, we understand that part," Davidson said. "So we want it to be as easy as possible for people to come in, get what they need. If they want to take the classes, that's fine but if they don't, we don't care, just come and get the food and then you can go home."
Once inside the food market, each person will receive two bags to fill with food free of cost. There will also be tables at each location with resources to connect veterans with assistance programs. In addition to checking IDs at the door, the markets will facilitate 30-minute classes on various topics, such as assistance with registering for food stamps, education classes on finance management, cooking classes, and more. This allows soldiers to say they are going to a class instead of simply going for free food. Specific locations will be announced closer to the start dates. Davidson said the plan is to expand the food market to every area where US service members are stationed and in need of assistance.
Read Next: