The potato famine of the 1840s brought Irish immigrants to the United States. When they arrived, they brought along their beloved traditions, customs, and culture. All Saints' Day, a Christian holiday celebrated on the first day of November each year, was also known as Hallowmas. The night before was called All Hallows' Eve, which later became Halloween.
The common practice was for children and teenagers to dress up in costumes, wear masks, and play tricks on their neighbors. However, Halloween only became a community-celebrated holiday nationwide between the 1920s and 1930s. The harmless trick-or-treating of modern 21st-century standards was absent in place of tomfoolery. Vandalism and extortion were rampant, and if shopkeepers or homeowners didn't give away free stuff, their property was destroyed or damaged.
In order to keep the youngsters at bay, treats and candy were used as bribes, thus trick-or-treating was born. Since World War II to the present day, the US military and citizens on the homefront played their part in the spooky season, whether they did so intentionally or in spirit.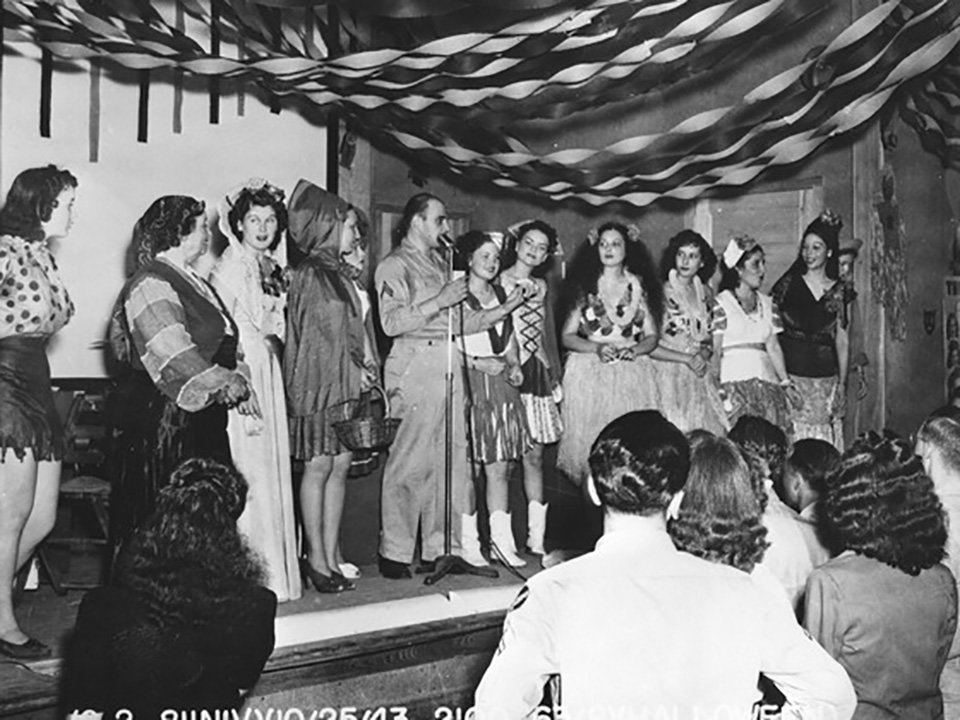 On the homefront, the American youth kept with traditions and were up to no good. For instance, in Kenosha, Wisconsin, Sheriff Thomas J. Jester warned the general public about the increase in pranks leading up to the festive holiday, including teenagers throwing tomatoes at moving cars and a fence made of snow and a barricade made of cornstalks in the road.
While the teens were living up to their reputations, a Halloween bash was thrown for the troops on Oct. 23, 1943. A row of women dressed in costumes and holding baskets stood on stage next to a military man giving a speech. It was a temporary escape from the growing concerns about goings-on across the pond during the height of World War II.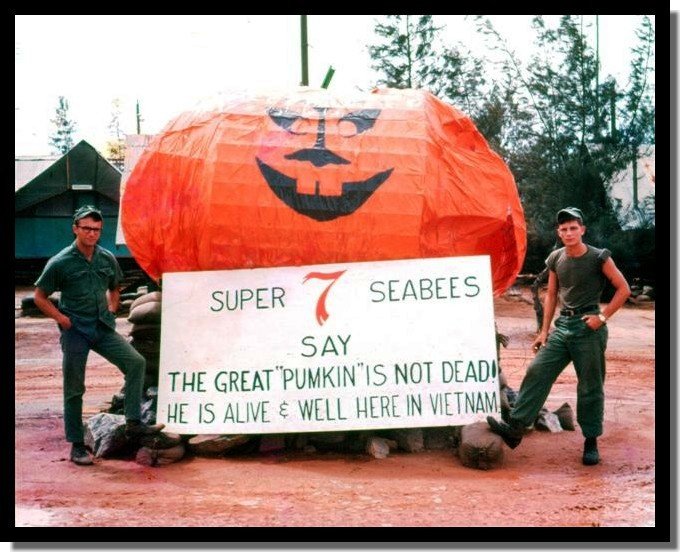 Charlie Brown's "The Great Pumpkin" went missing in 1967. Don't worry, though, the pumpkin was in safe hands. The US Navy Seabees at Camp Adenir in Da Nang, Vietnam, had its back!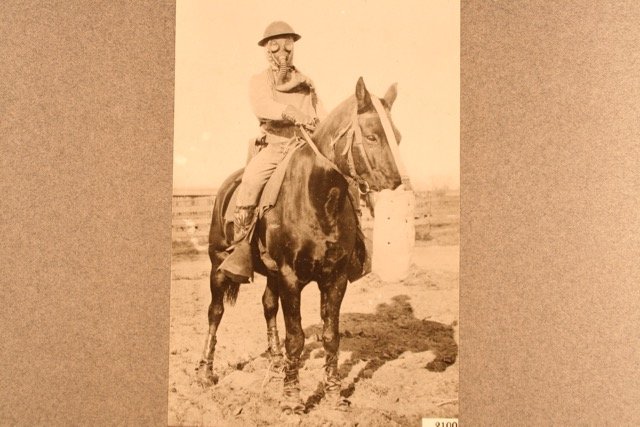 This image may call to mind a post-apocalyptic world where zombies outnumbered humans and a poisonous fog made venturing outdoors very dangerous. In actuality, it is a soldier from "The Hellfire Boys" — the US Army's elite World War I chemical warfare unit — wearing a gas mask to prevent exposure to chemical weapons. His trusty steed also has a custom-fitted gas mask and mustard gas boots to protect the horse's legs and hooves.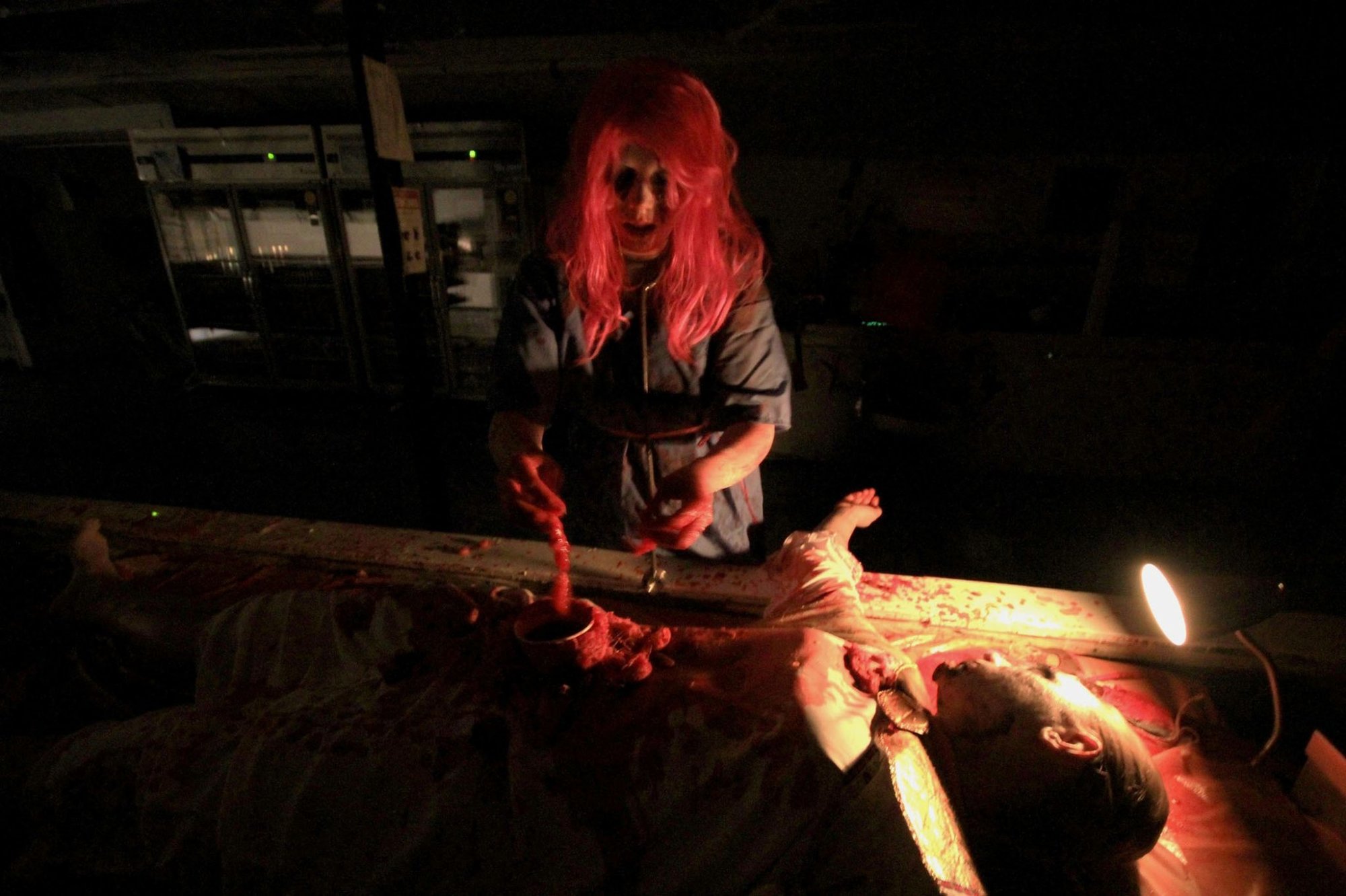 Haunted houses don't just exist in peacetime environments. In 2009 at Bagram Airfield, a makeshift "House of Horrors" helped raise the spirits of US troops serving in Afghanistan. A deranged clown performing an "autopsy" on a bloody "corpse" in a dimly lit room was just one of a host of surprises for the soldiers celebrating Halloween in a war zone.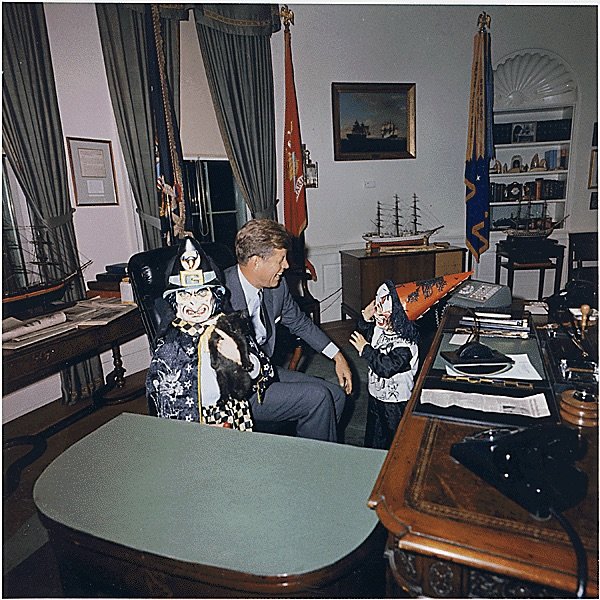 President John F. Kennedy was seen laughing at his scary visitors in the Oval Office of the White House on Halloween night in 1963.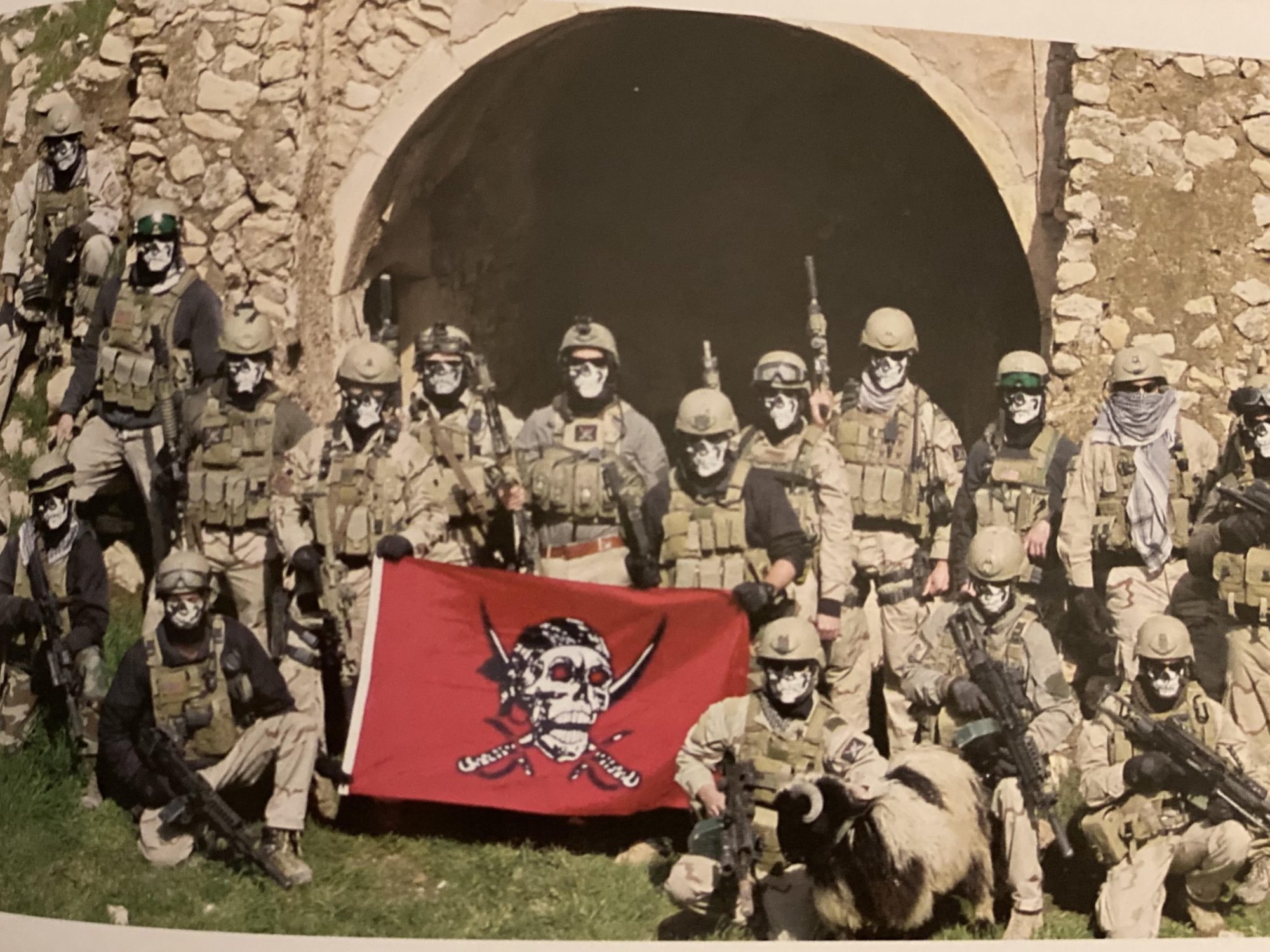 The boogeyman doesn't only hunt at night. When in Iraq, there is always an opportunity to take a badass platoon photo. A ram decided he wanted to look cool alongside his new Navy SEAL friends from SEAL Team 5.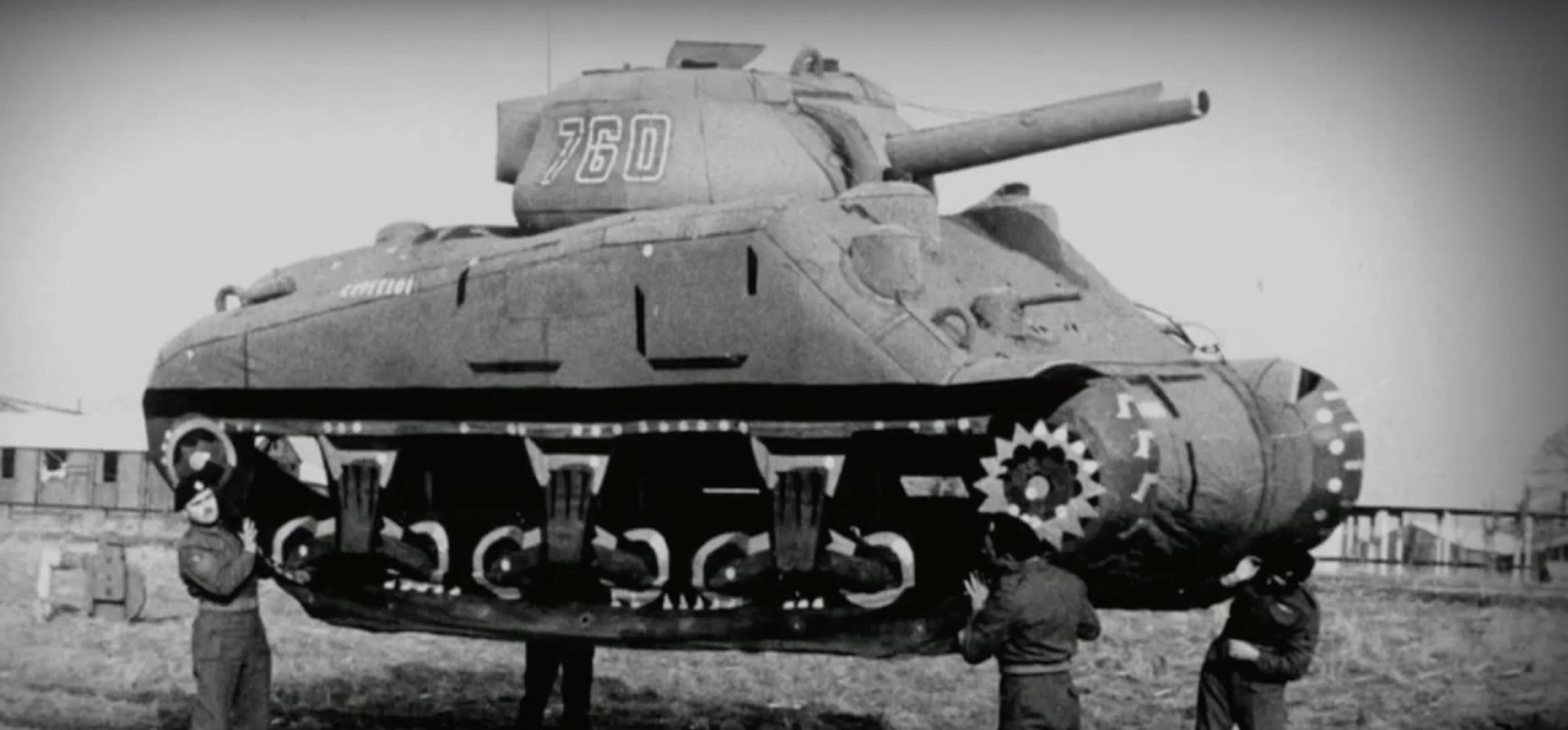 And you thought your Halloween decorations in your front yard were cool! The Ghost Army were known as the "con artists" of World War II. The tactical deception unit built inflatable tanks and military vehicles to stage around Europe to fool and deceive passing Axis planes on reconnaissance missions. Perhaps instead of Casper the Ghost or Ghostface, consider paying homage to the Ghost Army the next holiday season!