In the 2020 Summer Olympic Games in Tokyo, Army 1st Lt. Amber English, a 31-year-old logistics officer in the Army Reserves, set a new Olympic record to take home a gold medal in women's skeet shooting. English isn't the first and won't be the last US service member to wear the gold medal around her neck.
From World War I to the Vietnam War, the four veterans on this list each served in the US military either before earning a gold medal or after. A World War I artillery officer took bobsledding gold, despite never having bobsledded in his life. A two-war veteran Tuskegee Airman trained for his race between bombing runs in Korea. A retired swimming champion became an Underwater Demolition Team frogman and was nominated for the Silver Star. And the "greatest shooter in the world" paused his Olympic endeavors to teach marksmanship in Vietnam. These four veterans are some of America's greatest Olympians.
Eddie Eagan — Boxing and Bobsledding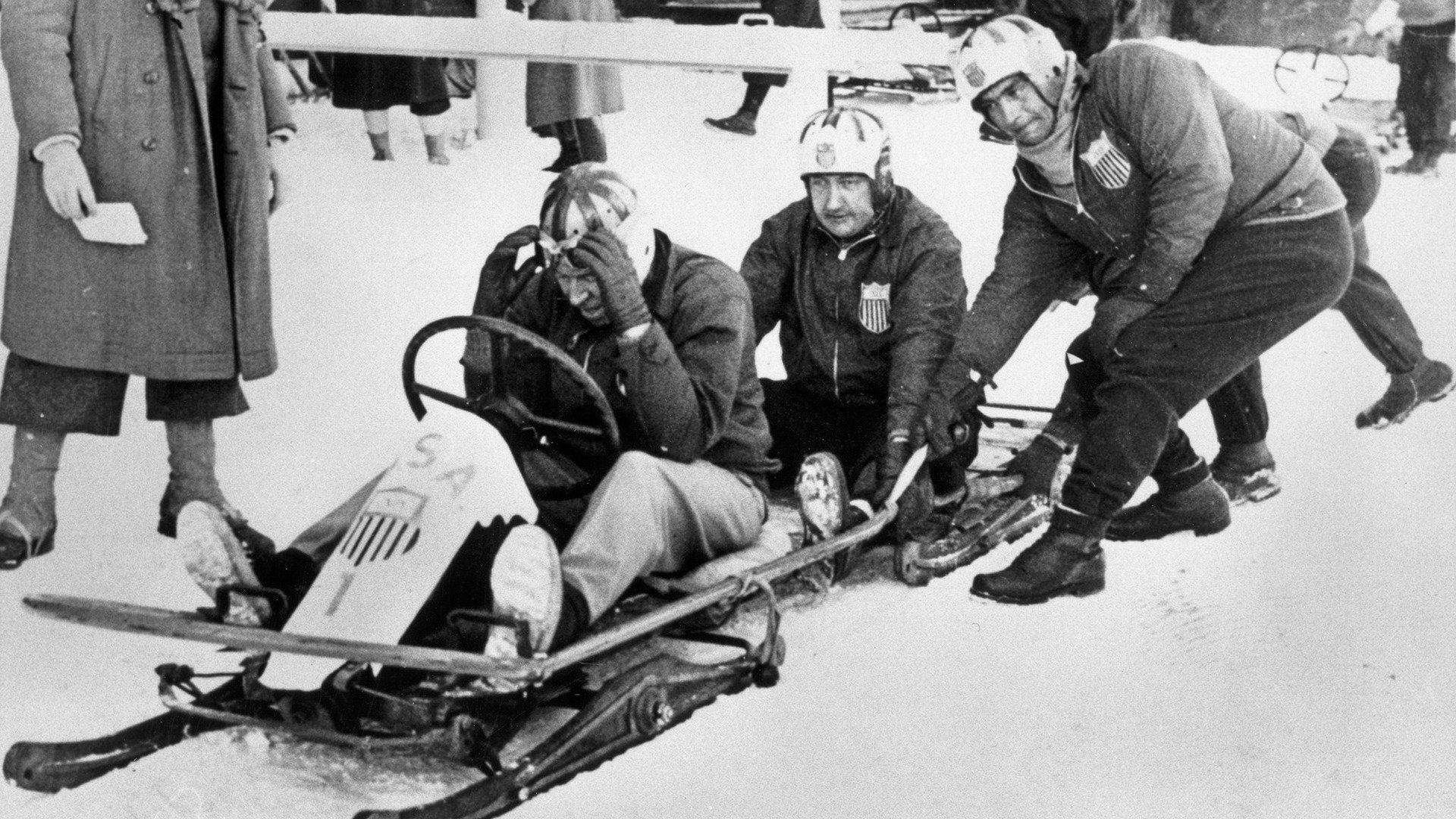 Edward "Eddie" Eagan is the only person to win a gold medal at both the Summer and Winter Olympic Games in two different sports. The native of Denver, Colorado, was born on April 26, 1897, the son of a railroad worker. He attended the University of Denver before enlisting in the US Army to serve as an artillery officer in France during World War I. After the war, Egan put himself through school at Yale University, where he was the captain of the boxing team.
Eagan won his first Olympic gold medal as a light heavyweight boxer at the 1920 Olympic Games in Antwerp, Belgium. When not crushing opponents in athletics, he excelled in academia, attending Harvard Law School. He even received a Rhodes scholarship to the University of Oxford in 1922. Remarkably, after failing to medal in the 1924 Olympics in Paris, and despite having just three weeks of bobsledding experience, he somehow secured his second gold medal in the first bobsledding race of his life as a member of the four-man bobsled team at the 1932 Winter Olympics in Lake Placid, New York.
Eagan went on to have a successful legal career, working as an assistant US attorney for Southern New York and later serving as a lieutenant colonel in the US Army Air Corps during World War II. Egan died of a heart attack in 1967. He was inducted into the US Olympics & Paralympics Hall of Fame's inaugural class.
Mal Whitfield — Track and Field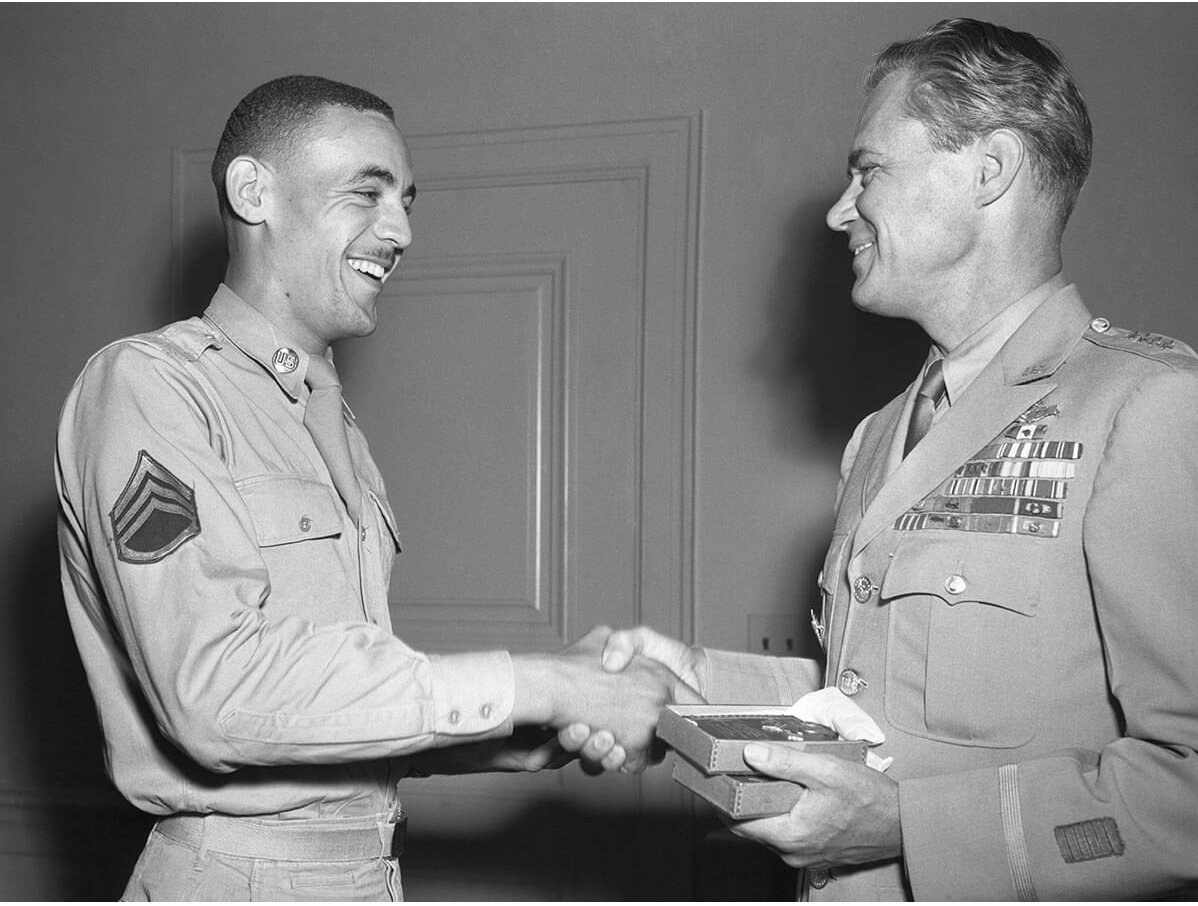 Mal Whitfield was a beloved track and field athlete known as "Marvelous Mal." He won three Olympic gold medals, served in two wars, and later became an American goodwill ambassador promoting athletics abroad, bringing training opportunities to thousands of athletes who competed collegiately in the United States. Whitfield was born in Bay City, Texas, on Oct. 11, 1924. After his parents' deaths, he moved to Watts, a neighborhood in Los Angeles, California, where an older sister raised him. His obsession with track and field developed after he sneaked into the 1932 Olympics in Los Angeles to watch Eddie Tolan, a Black sprinter, win gold.
When Whitfield was 18, he enlisted to serve as a member of the segregated and celebrated Tuskegee Airmen during World War II. Whitfield was still serving as a staff sergeant when he won his first two gold medals in the 800-meter race and the 4×400-meter relay at the 1948 London Olympic Games. By doing so, he became the first American active-duty service member to win an Olympic gold medal.
Whitfield flew 27 bombing missions during the Korean War but still managed to find time to train for the Olympic Games by sprinting on airfield runways at night with a .45-caliber automatic at his side. He earned his third and final gold medal in the 800-meter race at the 1952 Olympic Games held in Helsinki, Finland. Two years later, he was the first Black American to win the James E. Sullivan Award, presented annually to the nation's best amateur athlete. His name is enshrined in several hall-of-fame classes, including the 1988 Olympic & Paralympics Hall of Fame. In 2015, he died at the age of 91 and was buried at Arlington National Cemetery.
Mike Troy — Swimming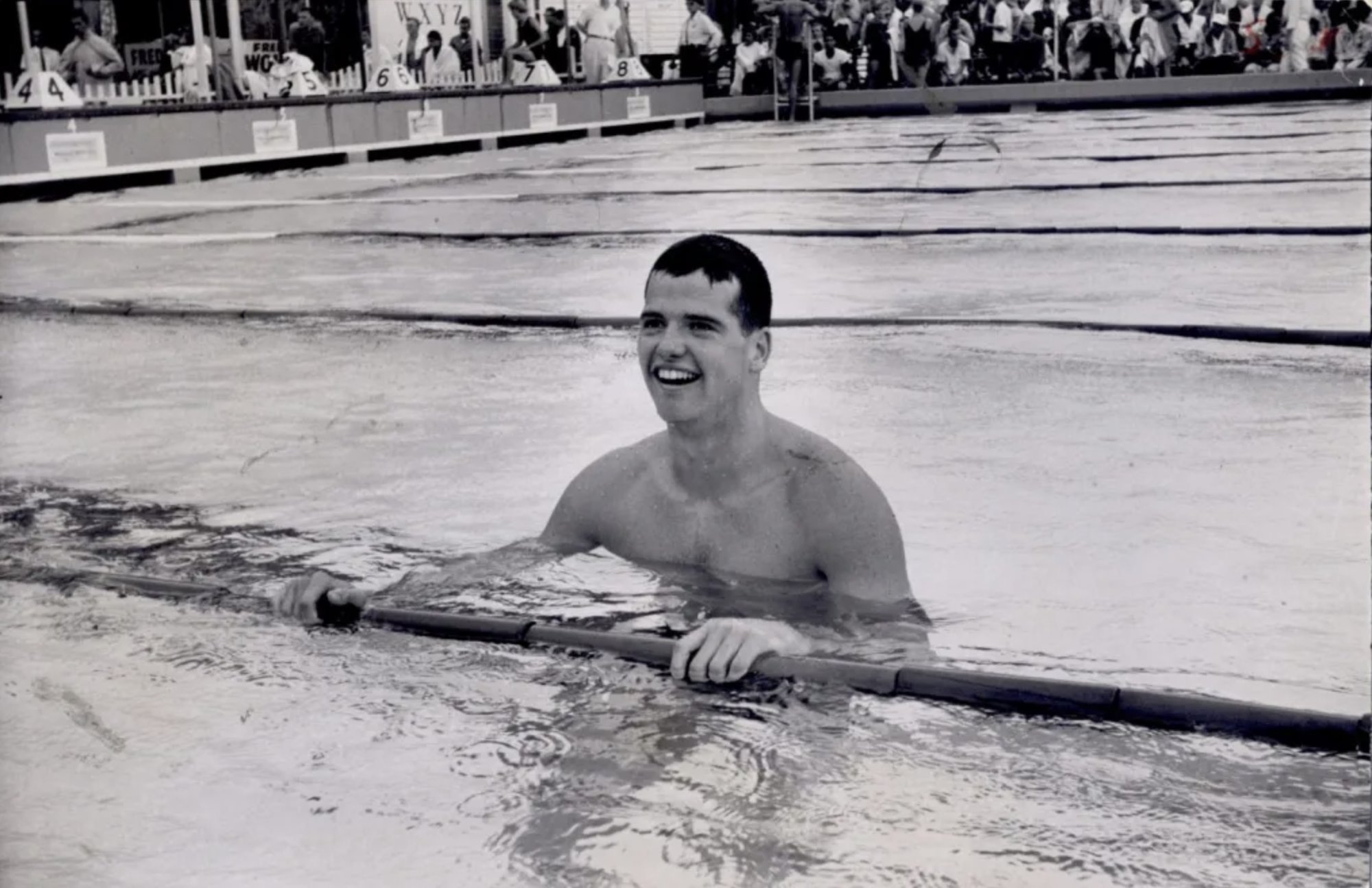 Mike Troy, born Oct. 3, 1940, was a world-class swimmer and two-time gold medalist. Troy started swimming competitively at the age of 12 and trained at the Indiana Athletic Club before earning a swimming scholarship at Indiana University. Throughout his career, he earned five AAU titles, three NCAA titles at Indiana University, and five Big Ten Conference titles. But his most prestigious awards were his two gold medals from the 1960 Olympic Games in Rome.
Since 1955, the Australians and the Japanese had taken first place in the 800-meter freestyle relays. But in Rome, Troy helped the United States win gold with his 200-meter freestyle leg of the winning 4×200 freestyle relay. Next came his gold in the 200-meter butterfly, his signature event, in which he'd broken the world record six consecutive times over the preceding 14 months, lowering the mark by more than six seconds.
After retiring from a historic competitive swimming career, Troy earned a commission in the US Navy. He served two tours in Vietnam as a member of the Underwater Demolition Teams — the predecessor unit to Navy SEALs — and was nominated for the Silver Star. Troy was inducted into the International Swimming Hall of Fame in 1971. He also served as the national director of the USA Paralympic swim team, the chairman of the International Section of the Olympic Committee, and vice president of the American Swimming Coaches Association. In 1996, he founded the Gold Medal Swim School in Chandler, Arizona, with the dream of teaching every child how to swim.
Troy died in 2019. He was 78.
Lones Wigger Jr. — Shooting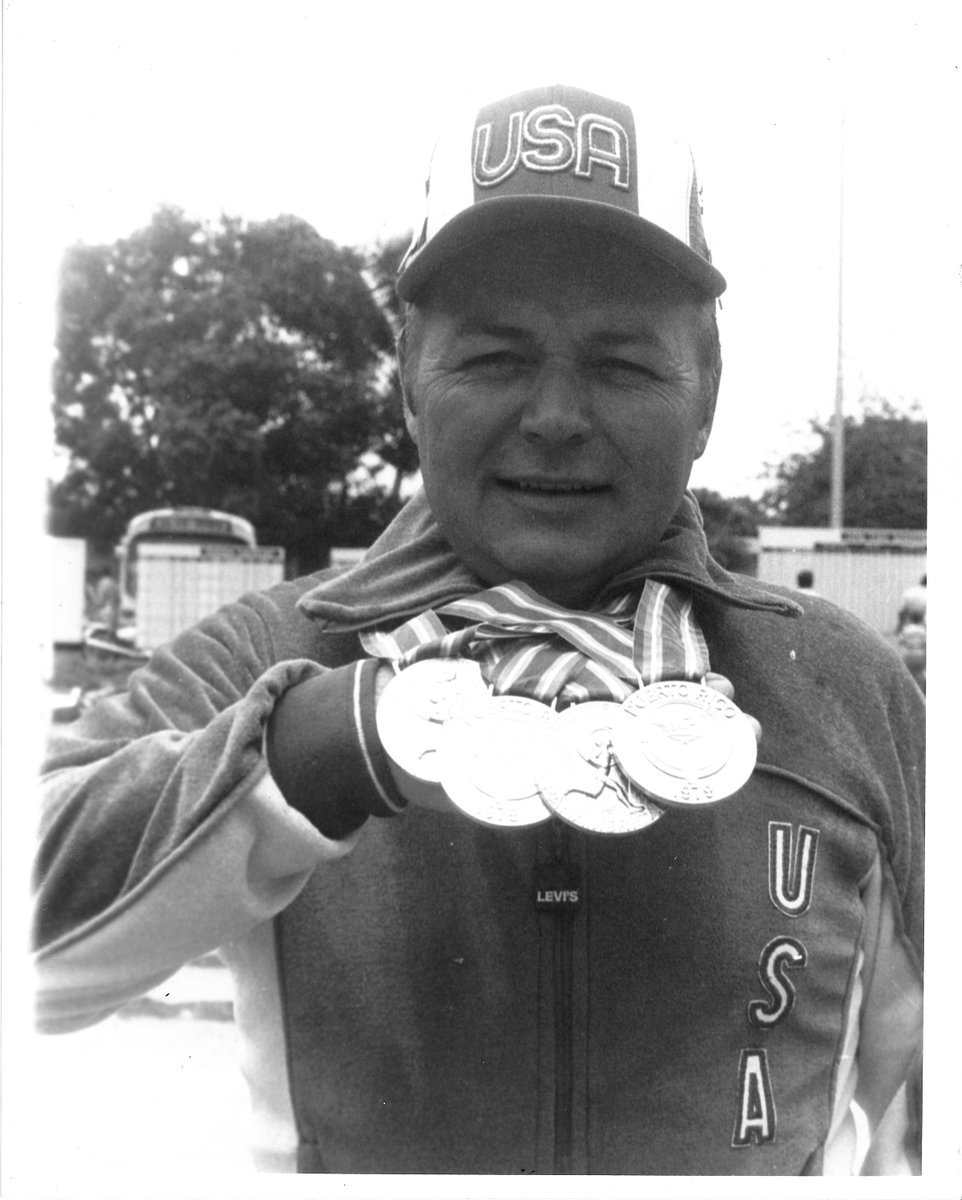 Lones (pronounced LONE-iss) Wigger Jr. was a career US Army officer and two-time Olympic gold medalist. At the time of his death in 2017, he was considered the most decorated rifle shooter in the world. Wigger was born in Great Falls, Montana, on Aug. 25, 1937, and raised in a small town called Carter with a population of fewer than 100 people. He started shooting and developing his marksmanship at 12 years old on his father's local gun range and competed in a junior shooting program sponsored by the National Rifle Association.
He attended Montana State University, where he was the captain of his rifle team, graduating with a degree in agronomy in 1960. He was commissioned as a second lieutenant in the US Army Reserve shortly after graduating. In 1964, he made his Olympic debut and took gold when he set a world record of 1,164 (out of a possible 1,200 points) in Tokyo in the .22-caliber three-position event (standing, kneeling, prone). He competed in three Olympics — first in 1964, then in 1968, and finally won his second gold medal in the free rifle, three-position competition during the 1972 Olympics in Munich.
Between his Olympic runs, he served two 11-month tours in Vietnam. During his first tour to the Mekong Delta, he used his agronomy degree to lend his expertise teaching farmers how to improve their crop fields. In 1971, on his second tour, he served as a sniper instructor at Chu Lai. In just three weeks, he had his snipers hitting targets at 600 meters on their first shots with their issued M14 rifles.
"My best sniper was a ghetto kid from Chicago," Wigger told Sports Illustrated in 1987. "A Chicano we called Poppa Leech. He had all the patience in the world. He'd sit out there on a trail for three days straight, in the heat and the dark and the bugs. But he had to work alone—couldn't stand having a partner. I let him. In a way, that's what shooting's all about. It's an 'alone' kind of thing."
Wigger retired from the Army in 1987 as a lieutenant colonel. He broke 29 world records, won 58 United States championships, and from 1963 to 1983, in five Pan American Games, he walked away with eight gold medals. Wigger also worked as the director of the US Shooting Teams Division at the Olympic Training Center. He died in 2017 at the age of 80, a legend in the sport of competitive shooting.
Read Next: