Megan Brown's kitchen looks more like a factory these days. She has two sewing machines, an ironing board, and pre-cut fabric sitting out, with four kids and a husband all working to make masks for families on Robins Air Force Base and their broader military community.
There's thread everywhere.
"When we're all sewing — it legit looks like a little sweatshop in here," she said in a phone interview with Coffee or Die, without taking a break from her work. "We're all just busting tail. It's hysterically funny."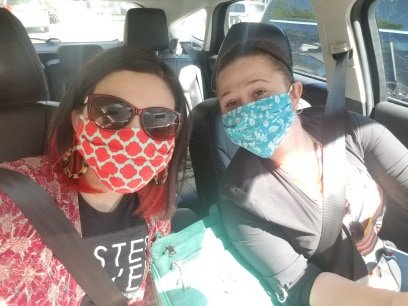 Brown and fellow Robins spouse Sarah Mainwaring have been spearheading military spouse mask-making efforts in their area since late March, when it became apparent that the COVID-19 pandemic would be taking its toll in the U.S. Through the help of other spouses on their Georgia base and elsewhere, they started the #MilSpoMaskMakers challenge, calling on the military community to collectively make 10,000 masks — a goal they've already surpassed.
They've shipped the masks — made of two-ply cotton and "love, not perfection" — to hospitals, military bases, and even put some at the entrance of their own commissary so no one gets turned away for not having the proper gear.
"A big part of it is that there's a huge need right now, and leaders should lead from the front. We don't lead from the back saying, 'Hey, somebody should do that,'" said Brown, a military missionary and writer. "We get out there, we do it, we encourage others to do it."
Elsewhere, spouses are stepping up to the challenge in a variety of ways, proving troops aren't the only members of military families dedicated to serving their country.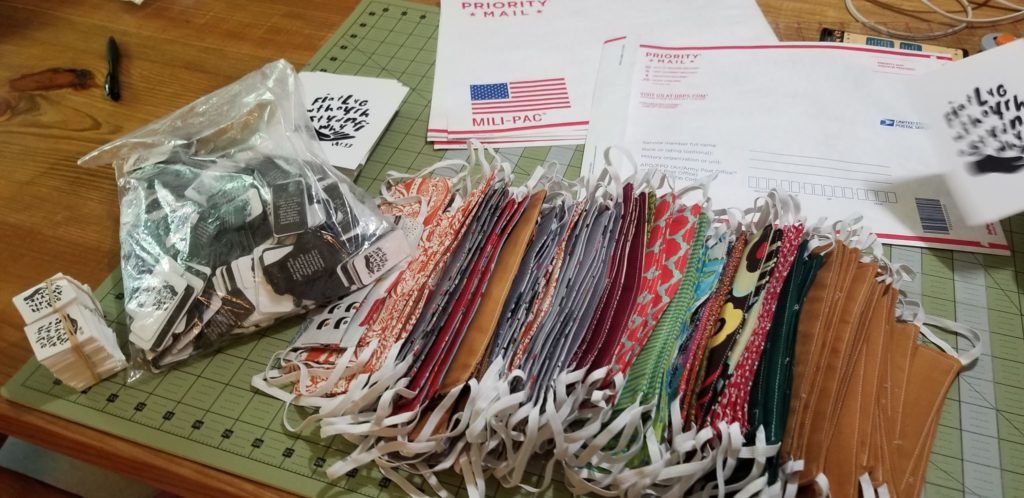 In Illinois, U.S. Navy wife Megan Philpot has delivered school meals to children and taken up donations to help families in need.
She joined the Facebook group Springfield Families Helping Families and has coordinated efforts to help feed more than 200 children with a group of 14 volunteers. The group also gifted an activity bag to the children of a local health care worker and made up an Easter basket for an employee of their favorite local business.
Outside Fort Leavenworth, Kansas, Gina Montalbano and her husband, retired Army Major Bryan Zesiger, have been feeding members of the community through their company, Z&M Twisted Vines Wines and Winery. The couple, who have previously hosted fundraisers and other events for military-related causes, gave out 1,000 fish sandwich meals on Good Friday and delivered warm meals for 50 soldiers of the 40th Military Police Battalion for Easter lunch.
Giving back has always been part of their roots, they said.
In Washington, U.S. Army spouse Victoria Griggs was moved to start the nonprofit We Have Masks with two other military spouses and other friends whose parents served in the military. The group works with mask makers all over the country, including Brown and Mainwaring, to coordinate shipments to anyone who requests them, prioritizing health care and military workers.
Griggs has been working 30 to 40 hours a week on the project in addition to her primary job in real estate for Active Duty Passive Income. We Have Masks has already received more than $10,000 in donations to help cover the costs of materials and shipments, as well as a couple of grants.
When the military started requiring troops to wear and provide their own face masks in situations when social distancing was not feasible, Griggs' team had orders of several hundred masks come in and were able to meet the demand — including for nearly half of an entire military installation in Alaska.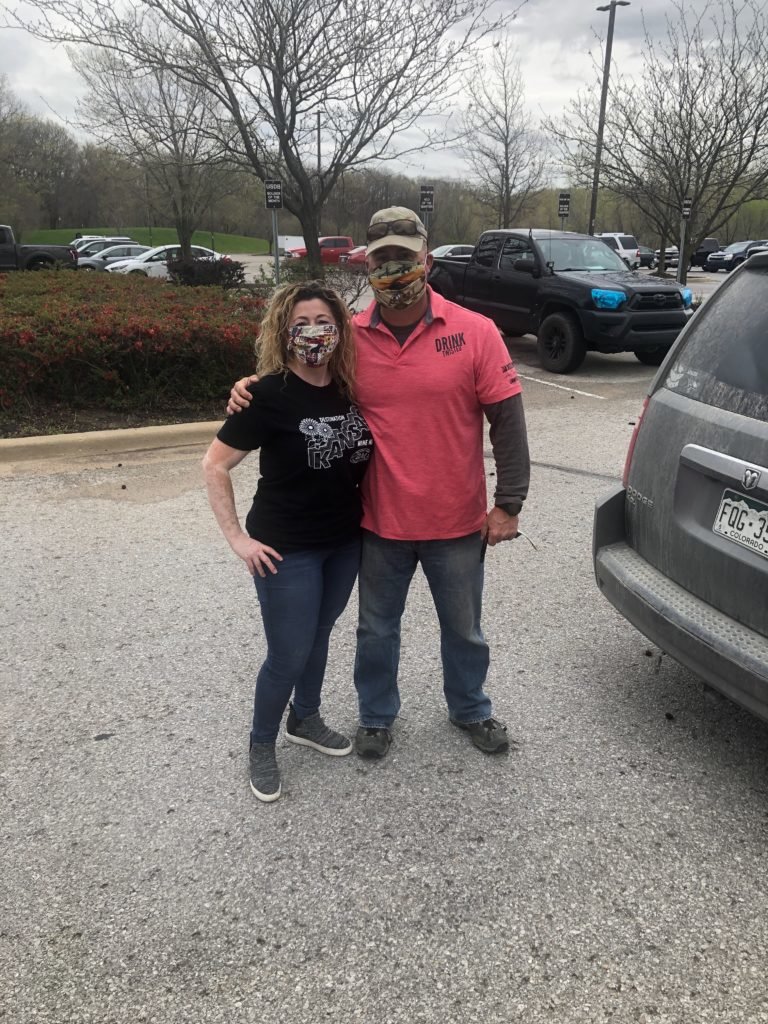 "We're just going to keep making masks until there's no more need," Griggs said. It's their "Rosie the Riveter moment."
Griggs' mother was an avid quilter and taught her to sew. Plus, her nearly 11 years as a military spouse have taught her to say "yes" when called to serve.
"The military and military life really pushes you to say that when I am prepared and when I have the skill set, I'm going to do the thing — the next right thing," she said. "It wasn't even a question of, 'Is this something I should be doing?' It was obviously, 'This is something I should be doing.'"
Back at Robins, Brown has a similar purpose for her work. Military spouses are accustomed to sacrifice and service, she said, which makes them great candidates for rising to this new challenge.
"We kind of have this shared suffering in that we go without our spouses for long periods of time, we sacrifice time with our families, sacrifice time near family," she said. "But this is something that we've never faced collectively before. COVID-19 is brutal, and it's ravaging through not only our community but the whole world, and we have an opportunity to stand in the gap for those that are in need."