With the last chance to get jabbed or get out coming as soon as Nov. 2, close to 430,000 service members — most of whom are in the Army — are in danger of missing the military vaccine deadline, according to the latest Pentagon data.
However, one lesson behind the latest vaccination numbers, which the Pentagon released Wednesday, Oct. 13, is that deadlines work.
The Department of the Air Force — which includes the Space Force, Air Reserve, and Air National Guard units — has a deadline of Nov. 2 for active-duty personnel to be fully vaccinated. As of Wednesday, just over 91% of Air Force members were at least partially vaccinated, which means just 44,000 members have yet to start the vaccination process, down from over 60,000 just two weeks ago.
The Pentagon defines "fully vaccinated" as having both received all necessary vaccination shots — either one or two doses, depending on the brand — and having completed the waiting period of close to two weeks after the final dose. For the Johnson & Johnson dose, that's two weeks after the single-dose administration. But for the Pfizer and Moderna vaccines, which require two doses 21 and 28 days apart, respectively, the process to become fully vaccinated takes more than a month.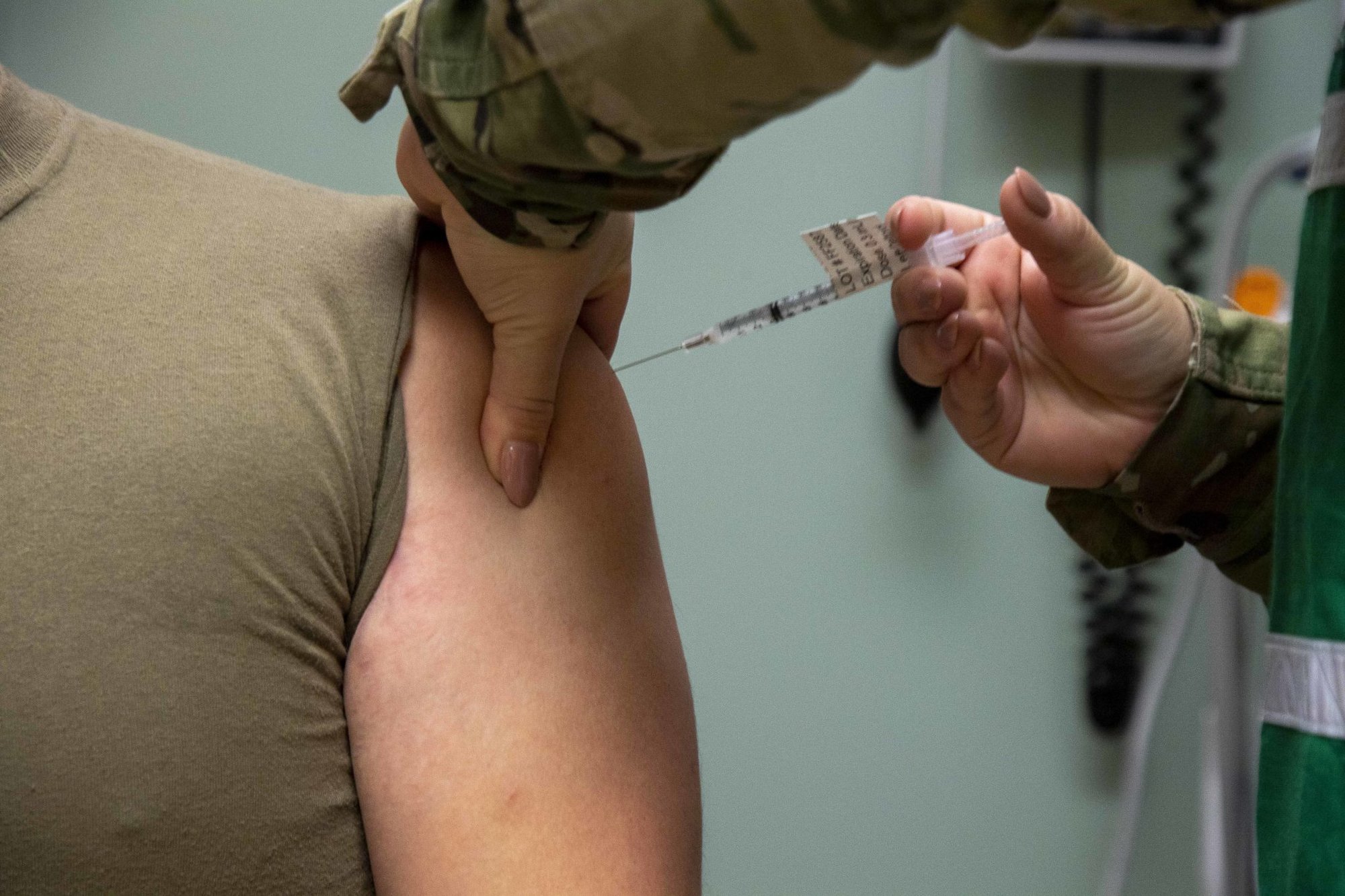 To make the Nov. 2 deadline, unvaccinated Air Force and Space Force members will need to get the single-dose J&J vaccine.
Navy and Marine Corps troops have until Nov. 28. According to Wednesday's numbers, 94% of Navy personnel are at least partially vaccinated, as are 85% of Marines. The Navy — which has had mandates for sailors on ships — has led all services for most of 2021, but the 85% figure for Marines represents a major jump from previous reports.
The Coast Guard, which operates under the Department of Homeland Security, has 88% of its members fully vaccinated, and less than 8% have yet to get a single dose, all with no set deadline over the horizon, according to USCG spokesperson Lt. Cmdr. Brittany Panetta. "Active Duty and Ready Reserve Coast Guard members have been ordered to be fully vaccinated against COVID-19 as soon as operations allow, starting immediately," she said.
Bringing up the rear is the Army, where fully one-third of soldiers — including Reserve and National Guard — have not started the vaccination process, according to Coffee or Die Magazine's calculations. However, active-duty soldiers have until Dec. 15 to meet their military vaccine deadline.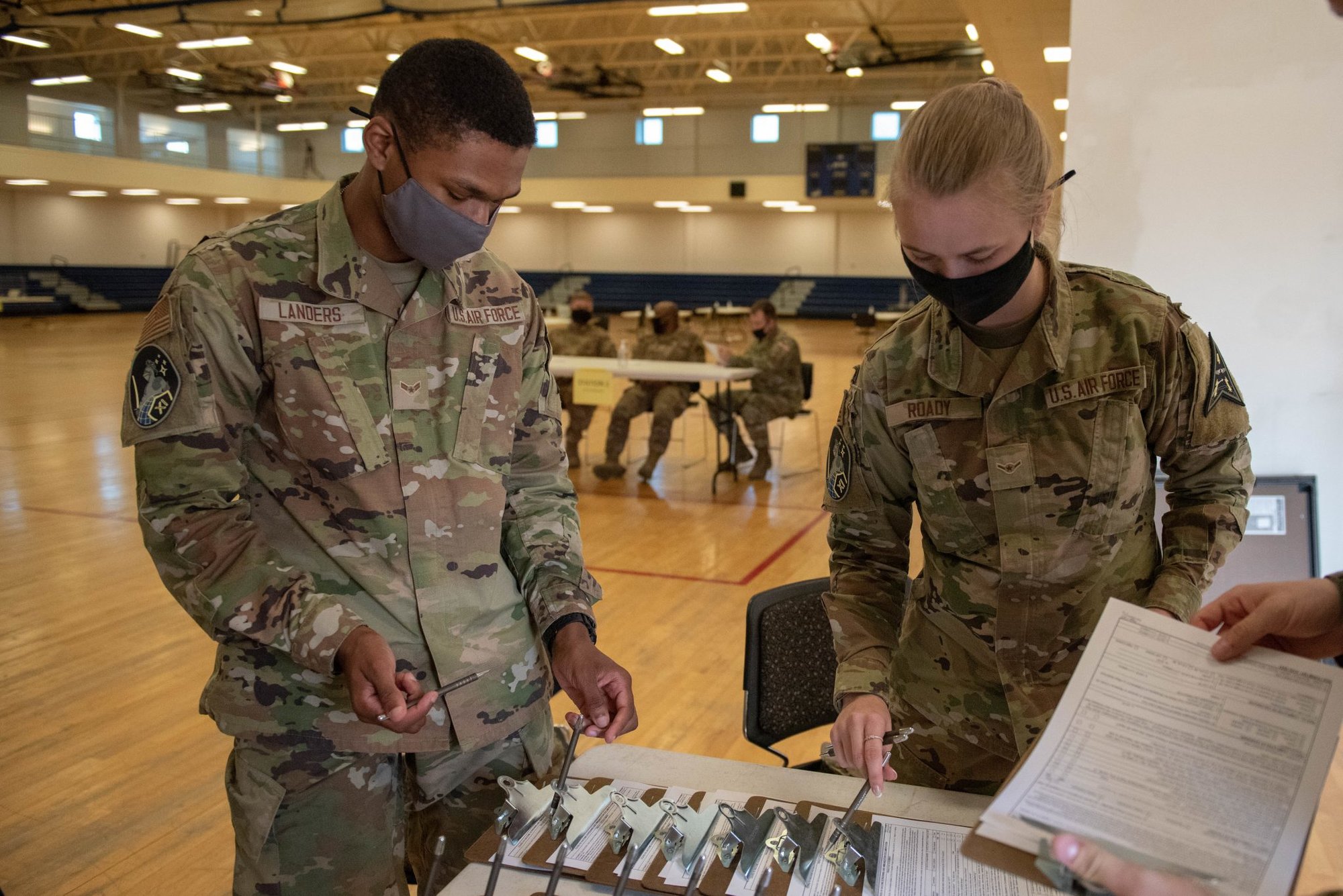 Earlier this month, the Pentagon announced a Nov. 22 military vaccine deadline for civilian employees. Monday was the last day for DOD civilians to start the Moderna course of treatment if they were to meet that deadline, and Oct. 18 will be the deadline for starting Pfizer. A "last chance" date is Nov. 8 for the single-dose vaccine from J&J.
Coronavirus deaths in the military are barely a drop in the bucket compared with coronavirus deaths in the rest of the country, though fatalities have surged in recent months. To date, the coronavirus has killed more than 716,000 Americans, according to the CDC. Only 67 of those deaths reportedly came from the military. However, around half of those 67 have died since August, and three members died Oct. 3. None of those members were fully vaccinated, officials said.
The Pentagon announced in late August — after the Pfizer vaccine was approved by the Food and Drug Administration — that it would require service members to be fully vaccinated. Prior to full FDA approval, when the vaccines had only been approved under emergency use authorization, the choice of whether to get vaccinated was up to each service member.
Service members without religious or medical exemptions who refuse to get the vaccine will be subject to the Uniform Code of Military Justice and risk being discharged under other-than-honorable conditions for refusal to obey a lawful order.
Read Next: