It's no secret that the military has creative souls within its ranks. From artists and writers to actors and musicians, we're seeing a rise in talented veterans who are giving life to their particular creative outlets. There are millions of folks who have artistic skills to share, but military veterans have unique wells of experience from which to draw.
In the music world, there are generations of artists who are also veterans, from blues icon Howlin' Wolf — a Buffalo Soldier — and rocker Maynard James Keenan — of Tool, A Perfect Circle, and Puscifer — to up-and-comers Silence & Light and Space Force.
These names make up the most comprehensive list of American military veteran musicians so far, from the expected to the "no way!"
Did every one of them serve honorably? Oh, hell no. They're musicians. Of course some didn't dig The Man. We've all been there at some point.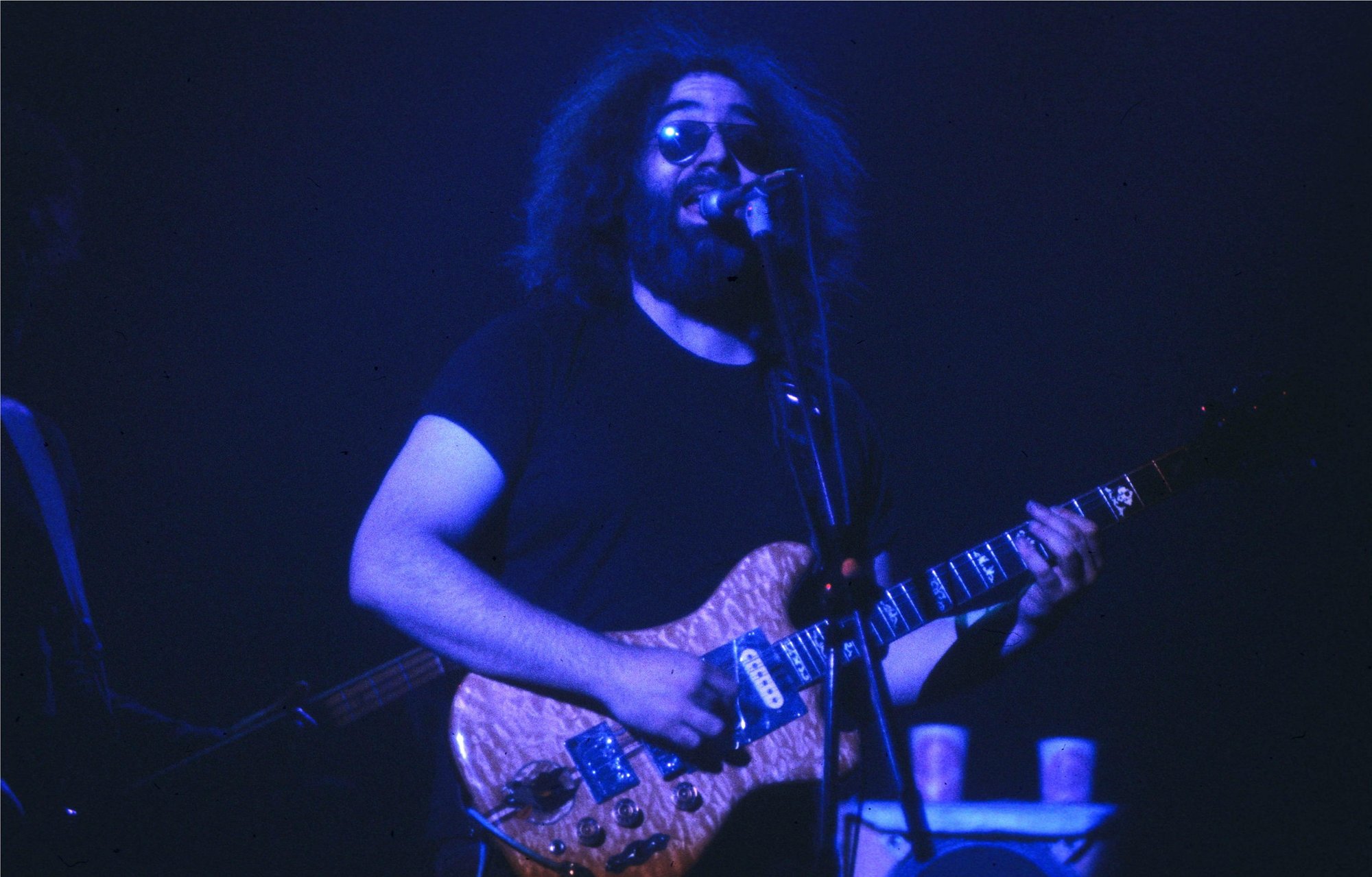 Jerry Garcia
The soul of the Grateful Dead, Garcia enlisted in the Army in 1960 after dropping out of high school at the age of 17. He lasted nine months before receiving a general discharge for essentially being the complete opposite of a soldier. During that time, he had no assignment, so he played his guitar (which he'd smuggled in) all day.
Johnny Cash
Cash served in the Air Force from 1950 to 1954 in Landsberg, West Germany. A Morse-code operator charged with intercepting Russian communications, he caught the first wire transmission that Stalin was dead. He had a band named the Landsberg Barbarians, and he finished his service as a staff sergeant.
B.B. King
The blues legend was already known as "B.B." (Blues Boy) from his time as a radio DJ. King enlisted in the Army in 1943 during World War II but was allowed a discharge because he drove a tractor back home, which was considered an essential occupation in the homefront war effort.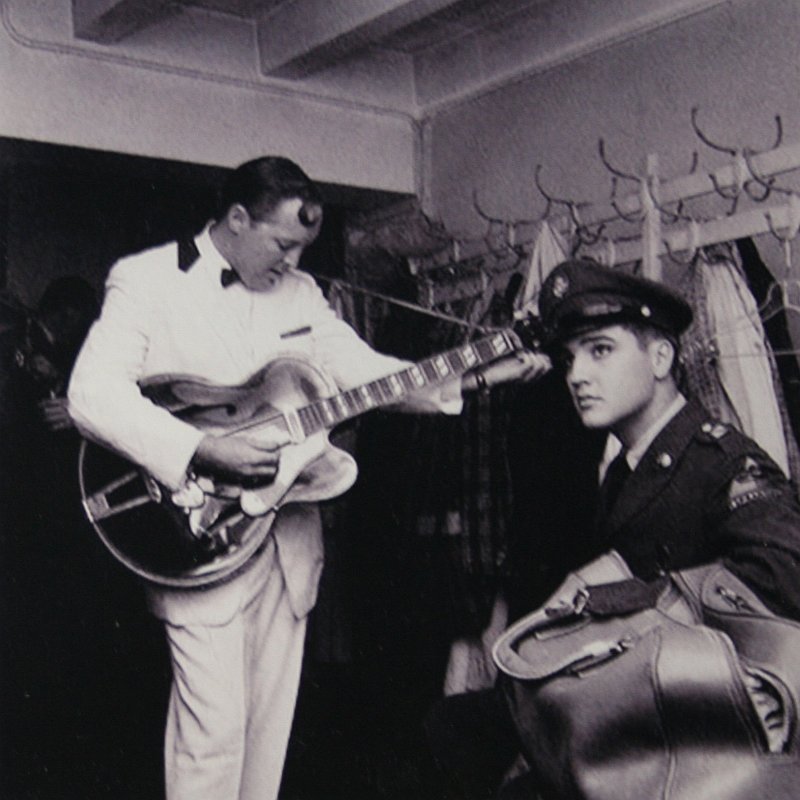 Elvis Presley
Elvis was already a household name when he was drafted in 1958. He was attached to the Army's Company A, 2nd Medium Tank Battalion, 37th Armor, at Fort Hood, Texas, before heading to 1st Medium Tank Battalion, 32nd Armor, in Germany. He served until 1960.
Fred Durst
The Limp Bizkit frontman joined the Navy at age 18. Conflicting records say he washed out of boot camp or served for two years but left because he had bigger aspirations of being a tattoo artist.
Maynard James Keenan
Keenan, frontman for Tool, A Perfect Circle, and Puscifer, headed to Fort Sill, Oklahoma, in 1982 to train as a forward observer. He was offered the opportunity to attend West Point after graduating from basic, but he turned it down and served his three years instead.
Adrian Estrella
Estrella enlisted in the Army after escaping to Puerto Rico from an abusive father in the Dominican Republic. After his time in service, he headed to California and formed the pop-punk band Assuming We Survive.
John Fogerty
Fogerty received a draft letter from the Army in 1966 and went to the recruiter to sign up as a desk clerk. The recruiter backdated his enlistment to before the date of the letter. He was discharged in '68 and formed Creedence Clearwater Revival with his brother and two buddies.
Phil Labonte
Labonte's father was in the Air Force, and Labonte had two grandfathers who fought in World War II. The lead singer for All That Remains joined the Marines in 1993 and headed to infantry training, where he injured his ankle and was granted an honorable discharge.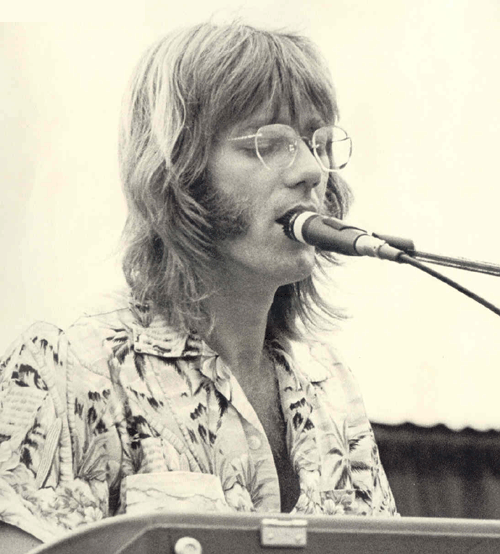 Ray Manzarek
After attending DePaul University, Manzarek joined the Army Signal Corps and headed to Okinawa and then Laos. The Doors co-founder and keyboard bassist grew pot while overseas and came home with a duffel bag of green, which might've helped him pay his way through his graduate degree.
Ice-T
OG rapper Ice-T (Tracy Lauren Marrow) graduated from Crenshaw High School in Los Angeles and enlisted in the Army in 1979 to support his young family. He served four years in the 25th Infantry Division before finishing his time in service, releasing Rhyme Pays soon after.
Jimi Hendrix
Given the choice between the Army or jail after getting busted twice for riding in stolen cars, Hendrix chose to be a paratrooper and joined the 101st Airborne Division. He earned his Screaming Eagle patch in 1961 and was playing after-hours club gigs outside of Fort Campbell, Kentucky. Failing to buy into military service, he was given a general discharge under honorable circumstances in 1962.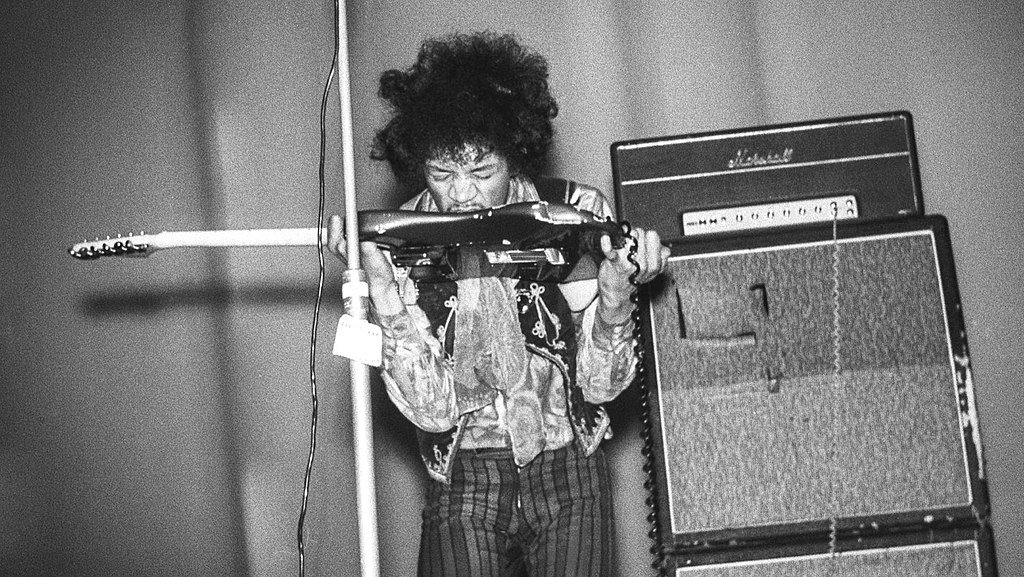 John Coltrane
In 1945, Coltrane already had a regular musician gig but joined the Navy to avoid the draft. His first day of boot camp was the day the atomic bomb was dropped. He was stationed in New York before being shipped to Pearl Harbor, Hawaii, and being granted the opportunity to serve as a musician for an on-base band. He was discharged with honors in 1946.
Tony Bennett
Drafted into the Army in 1944, Bennett was an infantryman in the 63rd Infantry Division and served in France and Germany. He was demoted after a fight over segregated eating space, was eventually transferred to Special Services, and toured Europe singing with a military band.
Kris Kristofferson
Kristofferson reached the rank of captain as a helicopter pilot, also completing Ranger School. He served in Germany with the 8th Infantry Division before leaving the service in '65, eventually landing a helicopter in Johnny Cash's front yard to get Cash's attention regarding Kristofferson's songwriting.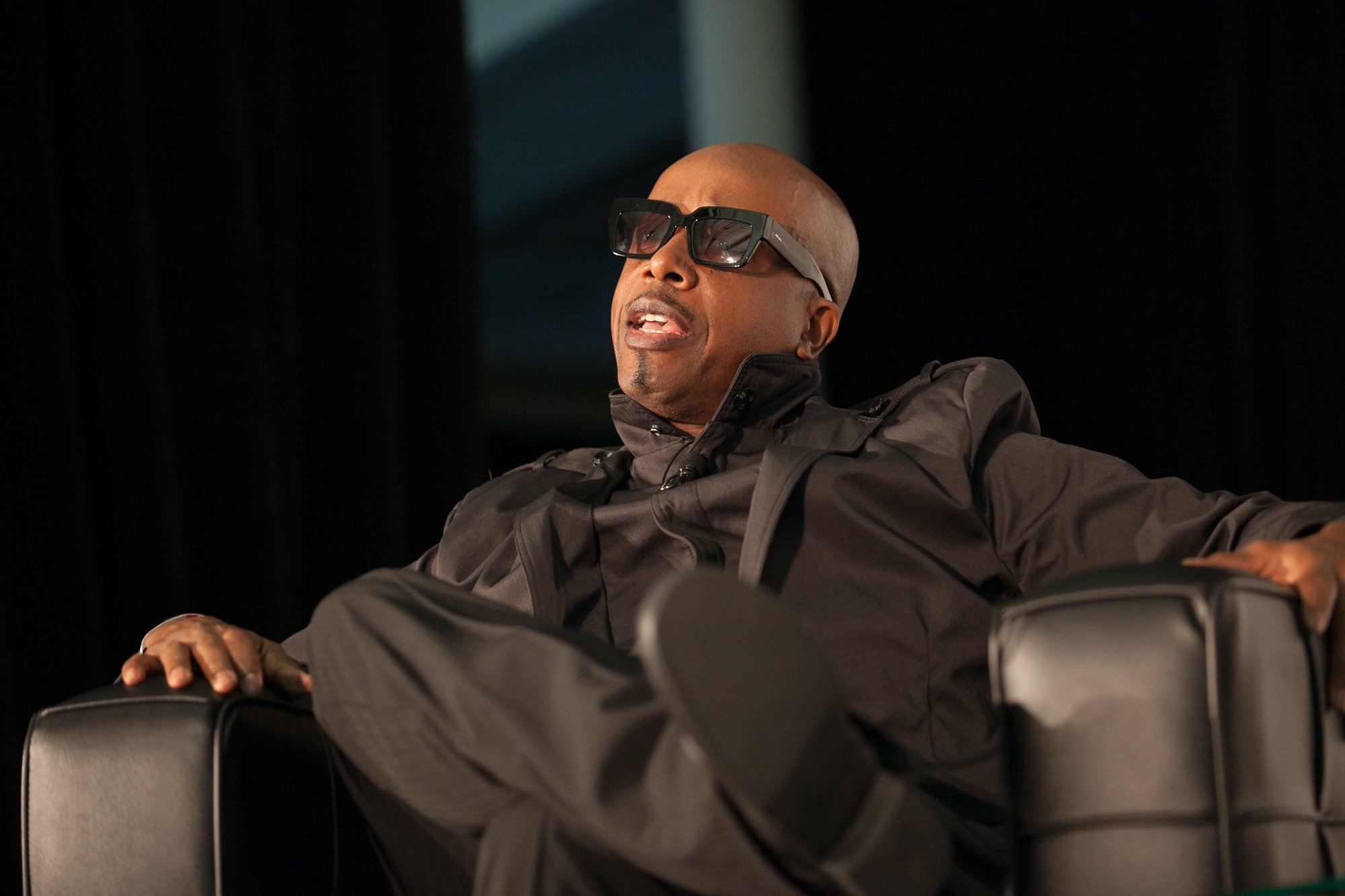 MC Hammer
Stanley Kirk Burrell (aka MC Hammer) was a petty officer third class aviation storekeeper in the Navy serving with VP-47 at Naval Air Station Moffett Field in Mountain View, California. He served for three years before leaving the military to become a pop/rap household name.
Willie Nelson
The blue-eyed stranger joined the Air Force in 1950 at the age of 17, heading to Lackland Air Force Base in San Antonio, Texas, but was medically discharged nine months later because of a bad back. Word on the street is he's been self-medicating ever since.
George Strait
Having enlisted in 1971, Strait was stationed at Schofield Barracks in Hawaii with his wife and played in an Army-sponsored band named Rambling Country. He served four years, reaching the rank of corporal.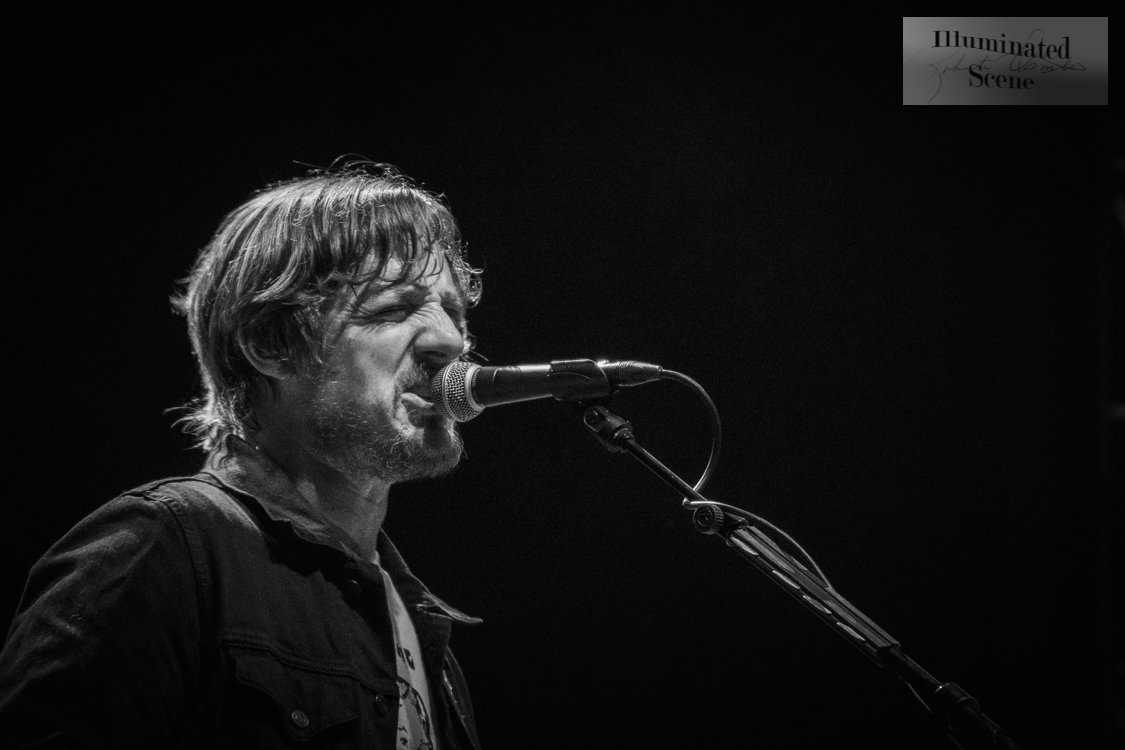 Sturgill Simpson
Simpson enlisted in the Navy during his senior year and barely made it out of high school. He served for three years in the Combat Information Center of a frigate and spent some time in Japan as well. He waited tables at IHOP in Seattle before moving back to Lexington, Kentucky, and blowing up musically.
Toy Caldwell
Caldwell is a US Marine who served in Vietnam. After sustaining an injury from a land mine in 1967, he was sent home and given a medical discharge, after which he co-founded the Marshall Tucker Band.
Craig Morgan
The "Redneck Yacht Club" singer served as a fire-support NCO and jump master in the 82nd and 101st Airborne Divisions. He was stationed at Fort Bragg, serving for roughly 11 years.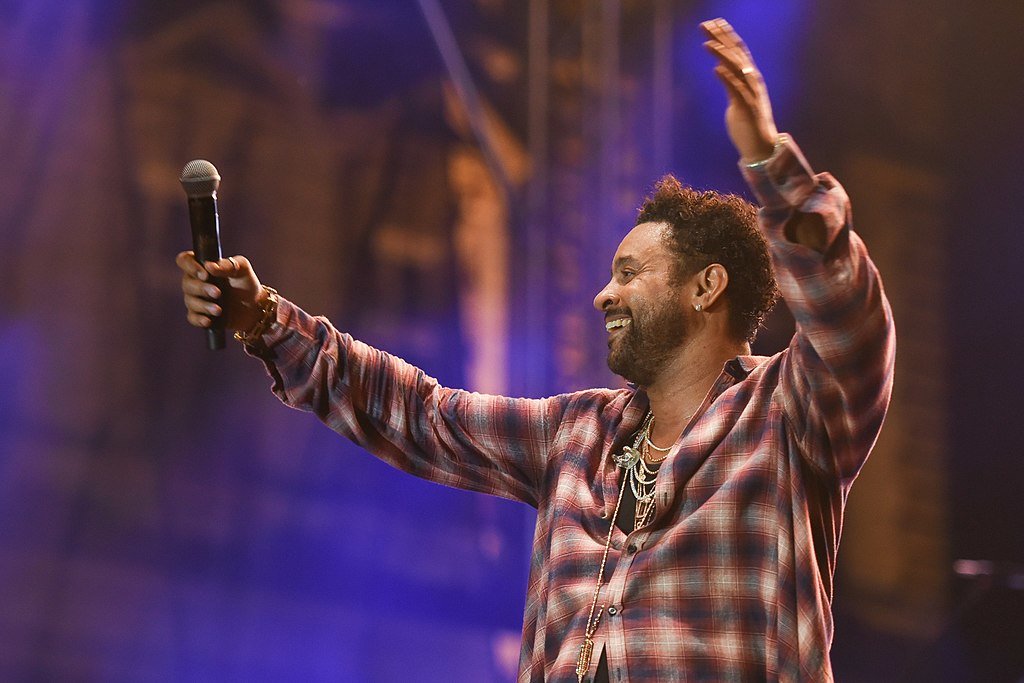 Shaggy
Born Orville Richard Burrell, Shaggy is a Persian Gulf War veteran who served as a field-artillery-cannon crewman with the 10th Marine Regiment. Docked rank twice during his time in service, he supposedly crafted his unique vocal style while in uniform.
George Jones
"The Possum" was stationed in California as a Marine for three years during the Korean War. Enlisting in 1951 and willing to get busted for being AWOL to play music (he was getting paid more for musical gigs than he was through his military salary), Jones finished his enlistment in '53.
Jason Everman
As a former Army Ranger and Green Beret, the guitarist for Nirvana and Mindfunk and bassist for Soundgarden served tours in Iraq and Afghanistan. He served from 1994 to 2006, earning the rank of sergeant first class.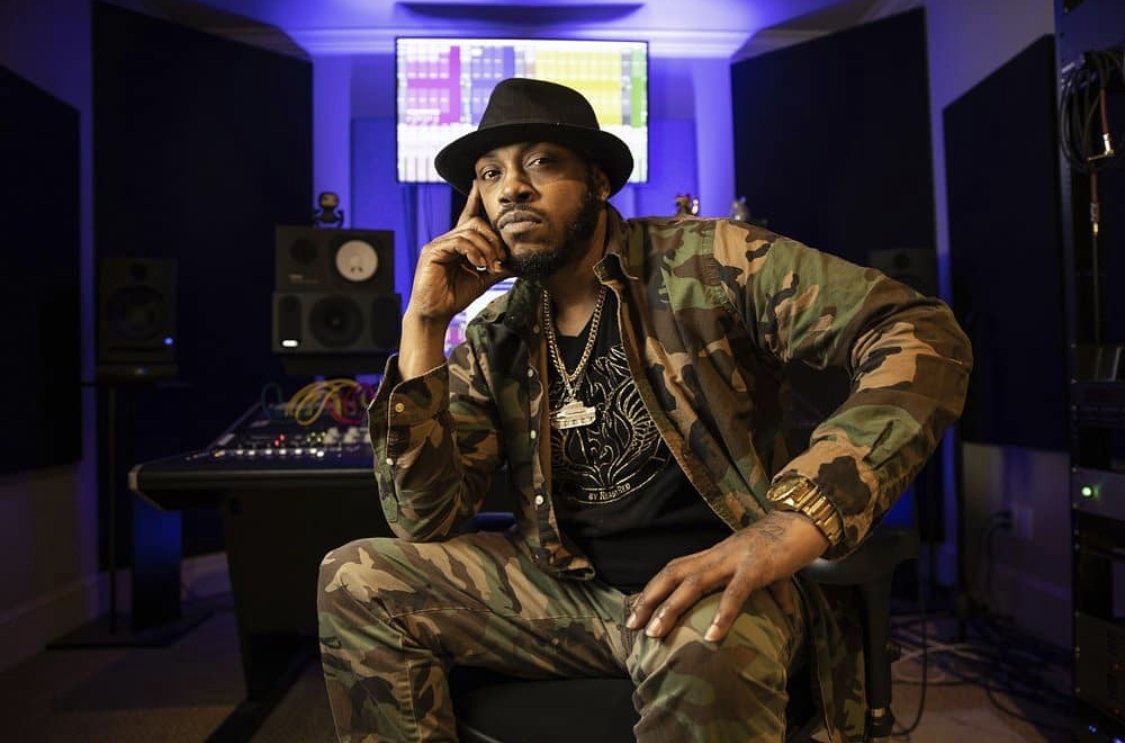 Mystikal
Having joined the Army after graduating high school in New Orleans in 1988, Michael Lawrence Tyler served as a combat engineer in Operation Desert Storm. Reports vary on what sort of discharge he received.
Fresh Kid Ice
One of the OG 2 Live Crew members, Christopher Wong Won joined the Air Force for a four-year hitch, meeting his eventual Crew members while stationed in Riverside, California. Remember that scene in Full Metal Jacket? Me so horny? Yeah, thought so.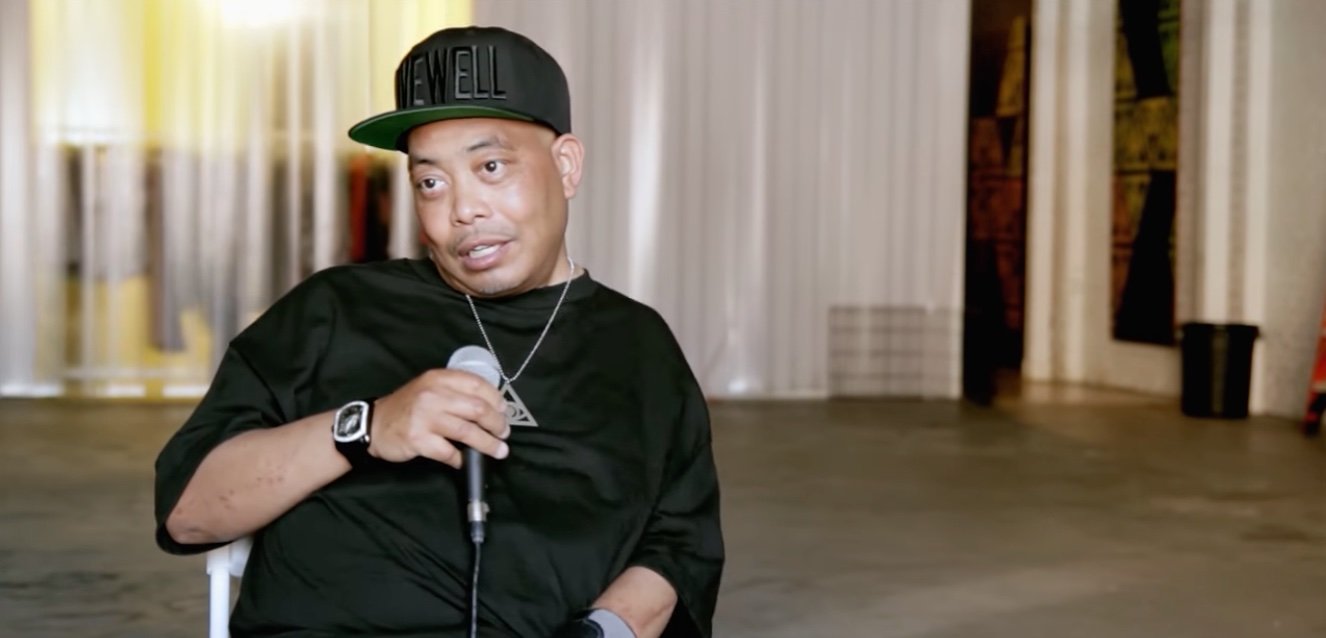 Canibus
Germaine Williams enlisted in the Army in 2002. He was a cavalry recon scout but didn't last long since he was — not ironically at all — busted for smoking pot.
Nate Dogg
Having enlisted in the Marines in 1987 after high school, Nathaniel Dwayne Hale was stationed in Okinawa, Japan, as part of the Material Readiness Battalion of the 3rd Force Service Support Group. He served for four years and then hooked back up with his boys Snoop Dogg and Warren G.
No Malice
Son of an Air Force air traffic controller, Gene Elliott Thornton Jr. served in the Army from 1991 to 1994 as a generator mechanic before starting in the rap game.
Gene Autry
Autry enlisted in the Army Air Forces in 1942 as a flight officer at the behest of the Pentagon. Having a civilian pilot's license already, Autry chose service and the morale of his fellow soldiers over his own career, as he was already known as an iconic singing cowboy well before he joined the military.
Billy Cox
Stationed with the 101st Airborne Division at Fort Campbell, Kentucky, in 1961, bassist Cox met a young Jimi Hendrix while Hendrix was playing in a service club's studio. They started jamming together, played after-hours gigs off-post, and kept performing after they both left the service.
Howlin' Wolf
Blues legend Chester Arthur Burnett served in the Army for two and a half years. He was part of the 9th Cavalry Regiment, famously known as "Buffalo Soldiers," and part of the Louisiana Maneuvers in 1941 — the largest military exercise ever held in the US.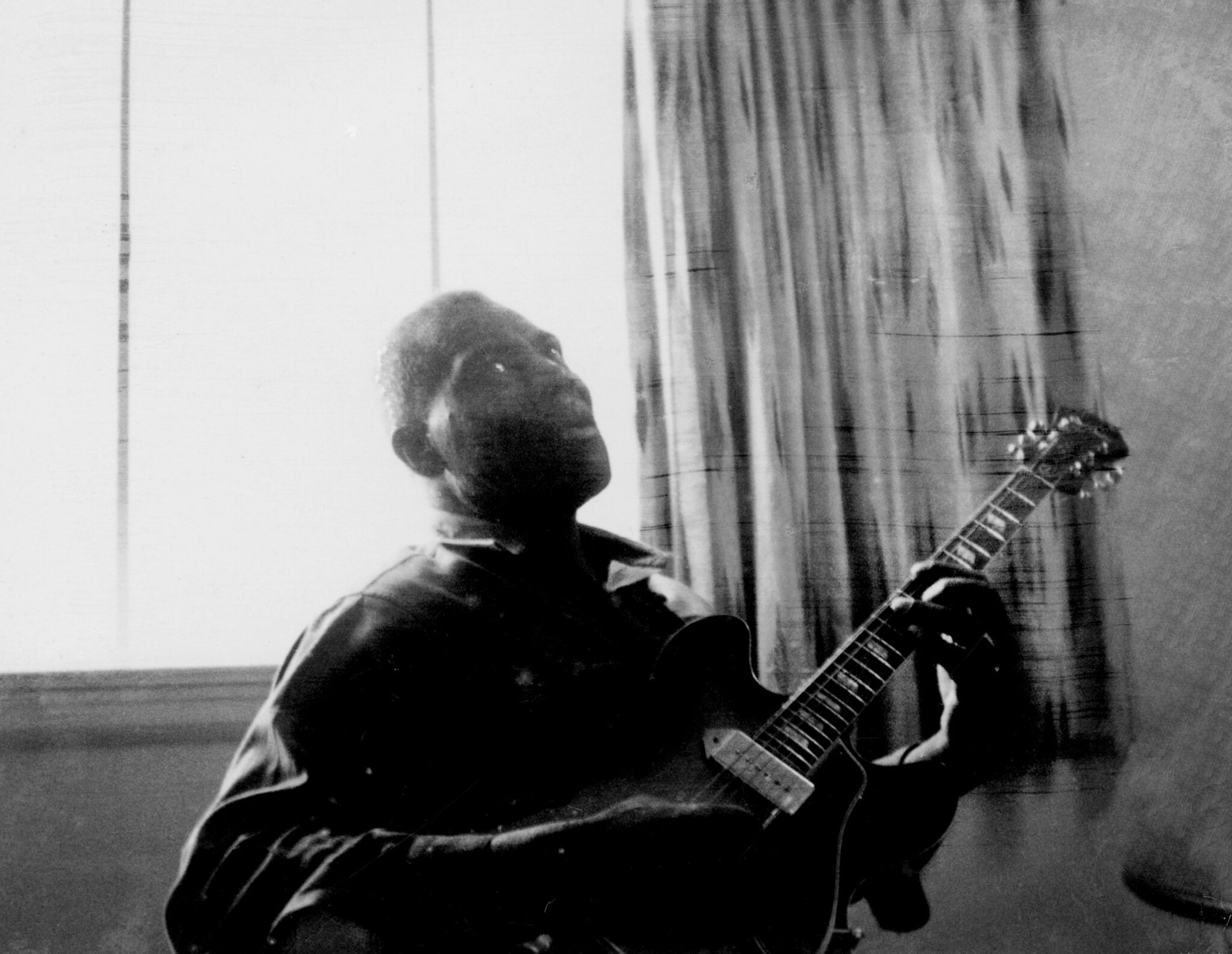 Conway Twitty
Country-music star Harold Lloyd Jenkins was offered a contract to play for the Philadelphia Phillies before getting drafted into World War II. Stationed in Japan, he wound up forming a band and joining the local Army baseball team. The former endeavor won a military talent competition, and the band was then attached to the Armed Forces Radio Service in Tokyo.
Johnny Paycheck
Singer-songwriter of "Take This Job and Shove It," Donald Eugene Lytle was a high school dropout who joined the Navy. He was court-martialed in 1956 for belting a superior officer and served two years in the brig.
Roger Miller
The country guitarist enlisted in the Army and served in Korea for three years with the Special Services Corps. He played in a country band throughout his enlistment.
Jerry Reed
Reed hit the billboard charts with "Soldier's Joy" before he enlisted and served for two years in the Army. His popularity only grew while he was in service and he hit the ground running when he finished his enlistment.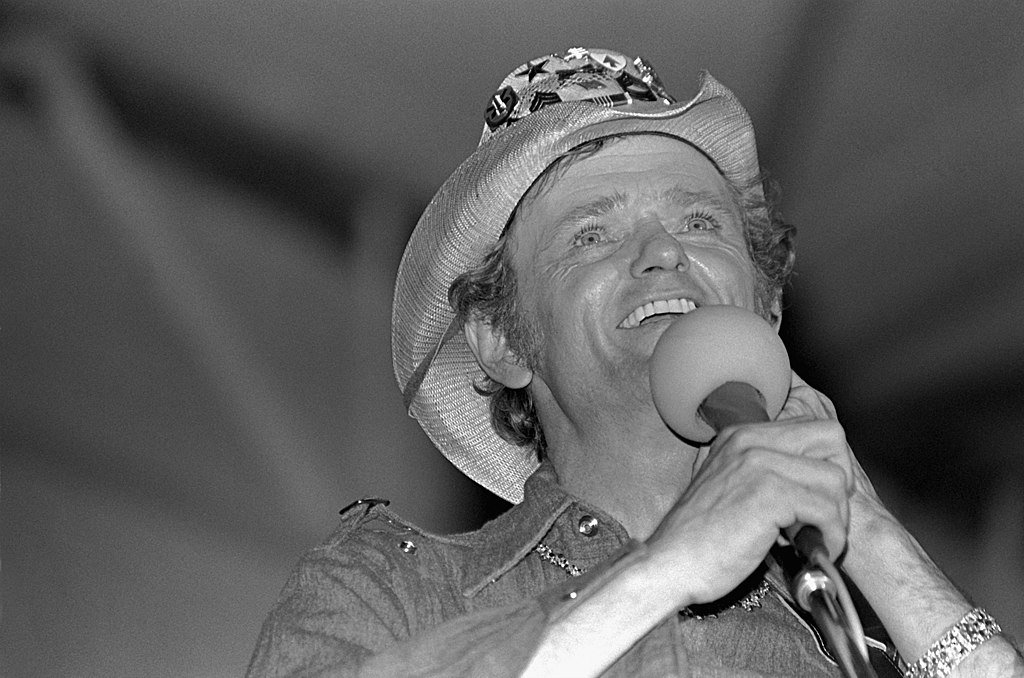 Charlie Louvin
Charles Elzer Loudermilk joined the Army in 1945 for World War II, putting his band on hold. Once Louvin was back from Europe, the band broke again for a while when he was called up for the Korean War. Louvin was a Country Music Hall of Fame inductee and a member of the Grand Ole Opry.
James Otto
With much of his family having served in the military (his dad was an Army drill sergeant and his grandfather was a Korean War veteran), Otto served two years in the Navy in Guam on the USS White Plains and USS Haleakala.
Jamey Johnson
Prior to his country music career, Johnson served as a mortarman in the Marine Corps Reserve. You know him as co-writer of "Honky Tonk Badonkadonk," recorded by Trace Adkins, and for his Top 10 single "In Color."
John Prine
Prine was stationed in West Germany during the Vietnam War. The legendary Army soldier turned anti-war activist produced the chilling song "Sam Stone" as well as "Your Flag Decal Won't Get You Into Heaven Anymore."
Tompall Glaser
Glaser served in the Army in 1956 and 1957. He was widely considered an outlaw and played with Waylon Jennings. He also had a band with his brother, which was aptly named the Glaser Brothers and produced a few hits that cracked the country-music charts.
Hank Thompson
Having served in the Navy from 1943 to 1946, Thompson was a radio operator and technician. He got his start after the service filling time for a radio station in Waco, Texas.
Wayne Hancock
Better known as Wayne "The Train" Hancock, this American singer-songwriter served in the US Marines for four years. He wrote "Cold Lonesome Wind" while on a six-month deployment in Okinawa, Japan. Hank Williams III has covered three of his songs.
Bonus: Shel Silverstein
Most people don't think of the children's author and poet as a musician, but Shel Silverstein wrote Johnny Cash's chart-topping song "A Boy Named Sue," famously recorded live at San Quentin correctional facility in 1969.
Read Next: Rock Band With a Purpose: How Silence & Light's Music Supports the Veteran Community