In a grand ceremony to honor his heroic service, 1st Lt. Justin Green Mills, who earned a Silver Star while leading Marines in the Pacific theater of World War II, was laid to rest at Arlington National Cemetery Wednesday, 78 years after being killed in action at the bloody Battle of Tarawa.
After the Marines defeated the Japanese forces at Tarawa in November 1943, Mills was buried in Cemetery 26, one of the burial sites on the small atoll. When the Navy built a runway to support follow-on campaigns in the Pacific, many of the cemeteries were lost, and the remains buried there were forgotten.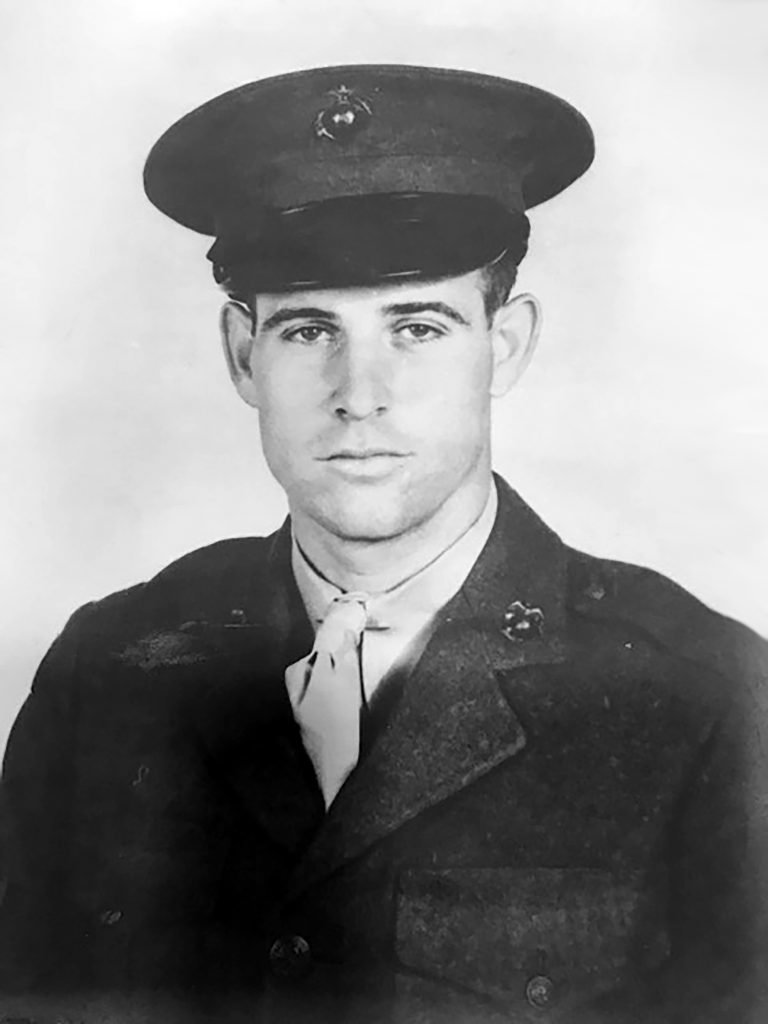 Mills lay 6 feet beneath the white sand and palm groves for 78 years, until a History Flight expedition to the tiny Pacific island in 2014 discovered Mills' remains along with several other Marines. History Flight is a nonprofit that works to recover fallen American service members all over the world.
Clad in dress blue uniforms, Marines from the Marine Barracks Washington, DC, stood on the perfectly manicured grass next to Mills' grave alongside "The President's Own" United States Marine Band in their iconic red coats last week. After a bugler sounded the last notes of taps toward the end of the ceremony, a seven-Marine rifle detail raised sun-glinted M1 rifles and fired three volleys.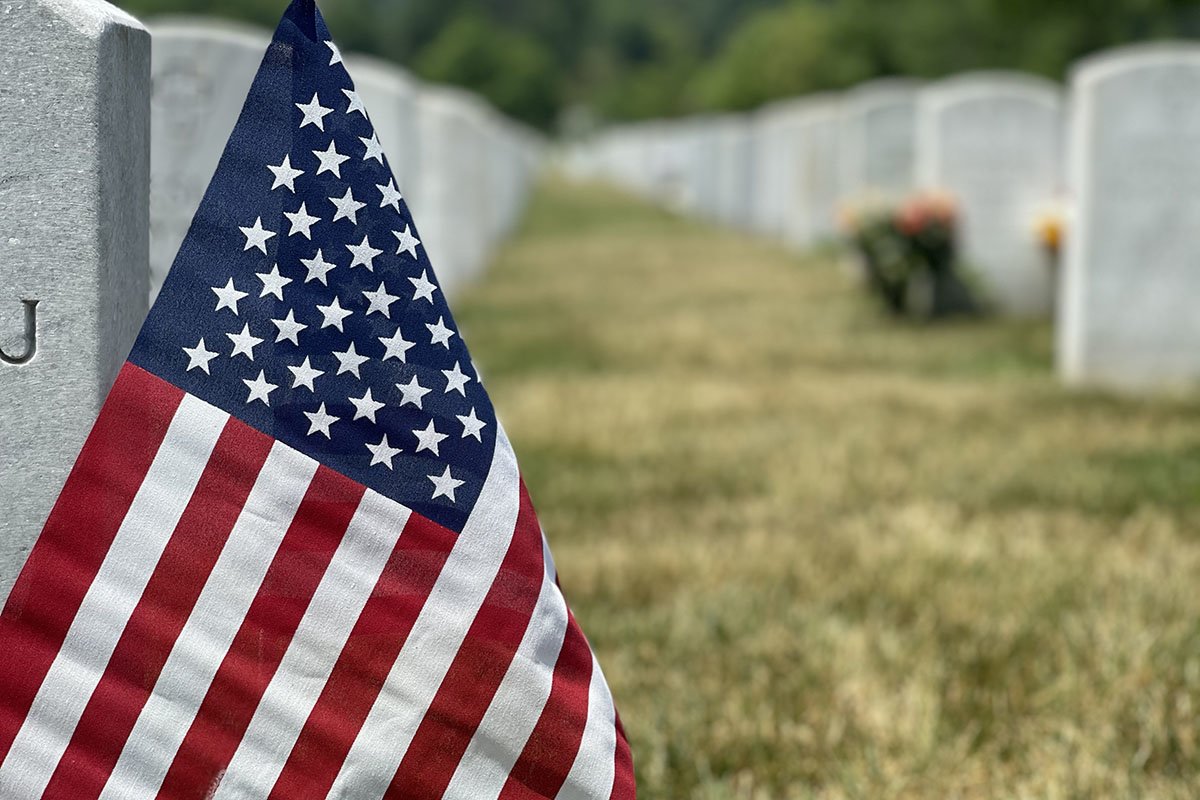 Mills, a Houston native, was born in 1917, six months before the Marine Corps cemented itself as more than a mere naval security force during the Battle of Belleau Wood. Mills — or "Buddy" as his family called him — followed in those Marines' footsteps 20 years later.
After enlisting in the Marine Corps Reserve, Mills quickly distinguished himself as an expert marksman and even spent a few years on the Marine Corps Reserve Rifle Team. In peacetime, he worked his way up the ranks and became a sergeant before eventually making the jump to active duty. Soon after the attack on Pearl Harbor, he was commissioned as a second lieutenant.
During the six-month Battle of Guadalcanal in 1942, he led a rifle platoon from C Company, 1st Battalion, 2nd Marines. His platoon was tasked with seizing a strategically important position along the beach on nearby Florida Island, making them among the first Americans to set foot on Japanese-held territory in World War II. They encountered entrenched Japanese troops armed with machine guns, mortars, and 37 mm antitank cannons. Despite being outgunned, Mills led his platoon forward and captured the objective against determined Japanese defenders, earning the Silver Star for "his heroic devotion to duty, maintained at great risk in the face of grave danger," according to his award citation.
At Tarawa, Mills led a platoon with the second wave of landing craft to assault the island, but most of the flat-bottomed Higgins boats became stranded on a coral reef nearly 500 yards from shore, leaving the few Marines who landed in tracked vehicles alone on the island while the second wave was forced to abandon ship and wade the distance in chest-deep water under withering enemy fire. Mills was climbing over the landing craft's side when a Japanese bullet struck him in the head. He was pulled back aboard but died before he could be evacuated to a hospital ship.
Mills' platoon continued on, eventually making it ashore on Red Beach Two, where his Marines played a critical role in the three-day battle that redefined the nature of amphibious warfare. Mills was one of the nearly 1,100 Marines and sailors killed on the tiny atoll. Nearly 5,000 Japanese troops also perished in the 76 hours of fighting on an island of less than 1 square mile.
Since 2003, History Flight has recovered and repatriated the remains of more than 130 service members, according to the organization's website. It has also recovered an additional 250 sets of remains and delivered them to the Defense POW/MIA Accounting Agency for the complex undertaking of positive identification.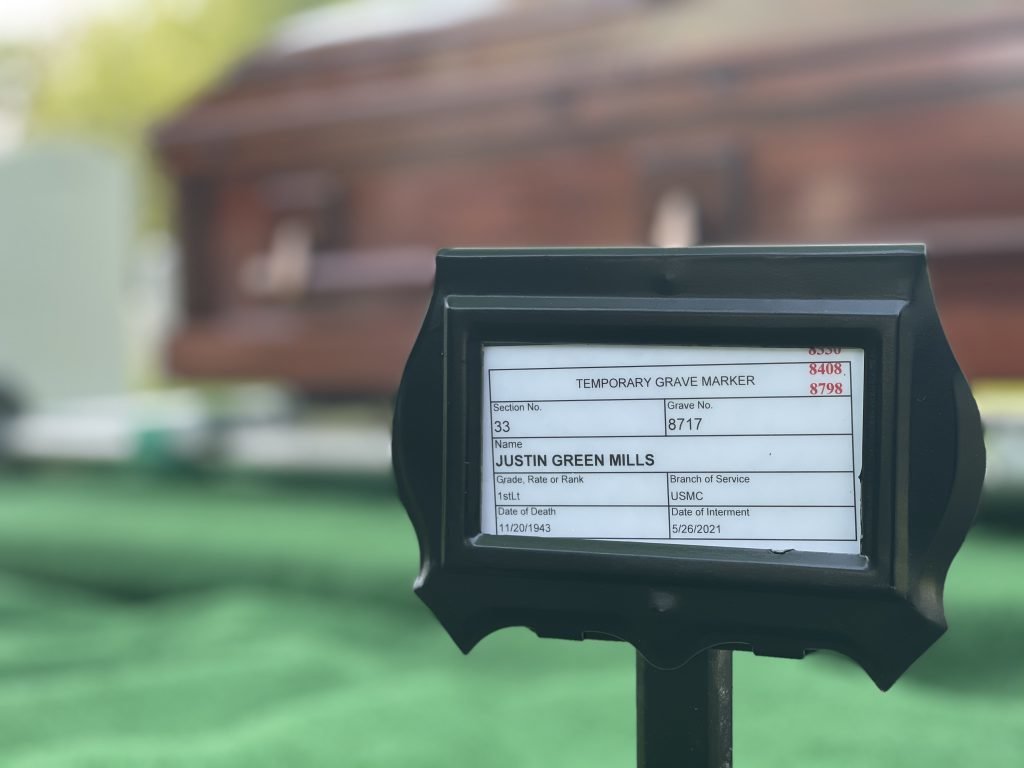 The agency uses myriad processes to identify remains, including forensic anthropology and odontology, material evidence, isotope analysis, and DNA comparison to living relatives. Janet Cook, Mills' niece, helped the agency identify her uncle's remains with a DNA sample in 2019.
Because his remains never returned home, Mills' death left a scar on his family, and his parents and sisters died before his remains were recovered.
"It's been a very long journey, but I am just filled with appreciation and gratitude," Cook told Coffee or Die.
Read Next: Section 60: Finding Peace in the Park